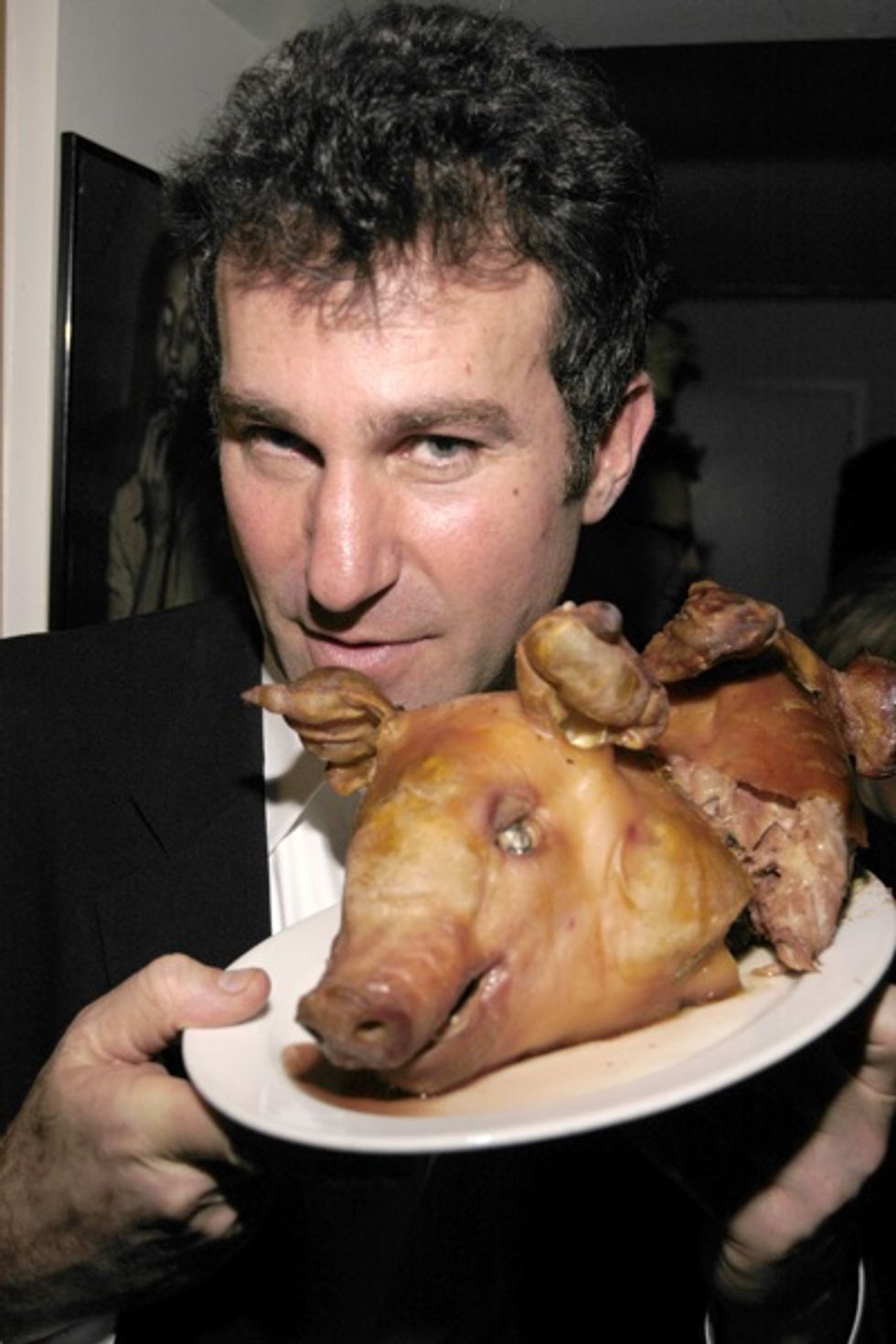 Restaurateur
Ken Friedman
(
The Spotted Pig
,
The Breslin
,
The John Dory Oyster Bar
) is currently in Southern California, arriving there with the intent of running a pop-up Spotted Pig at the Coachella music festival, outside of Palm Springs. A conflict with another caterer at the festival officially killed the endeavor yesterday. But while he's on the West Coast, he's making the most of his time. He took a break to speak to us by phone. 
So you're planning to expand out there?
We were thinking of doing a couple of hotel projects but have decided against it and are going to look around some more. We've been looking at spaces in Malibu, Silver Lake, Hollywood. I'm from here and most of my family is here so that's part of why L.A. is important to me. And we'd like to do something in London, since April [Bloomfield, the chef] is from England. 
It's too bad it didn't work out with Coachella.
We will do it right next year. But I'll still be there to feed snacks to our artist friends at the festival --
Arcade Fire
,
The Chemical Brothers
,
Kanye West
. We'd also like to do a pop-up Spotted Pig at Glastonbury and Bonnaroo. It'd be a way for the staff to come out and have fun for a few days and be paid for it. Artists have to hire some caterer anyway, so they can hire our staff. 
I hear children shrieking in the background.
I'm at the pool at the Chateau Marmont. 
What kind of restaurant would you open out there? Another Spotted Pig?
We'll never do another Spotted Pig. It exists only in the West Village where it fits in the neighborhood. In West Hollywood it would be weird. But we would like to do another gastropub or a seafood place. For some strange reason there are very few seafood places here even though we're on the ocean. We're at a certain point where we can open restaurants in places we want to be, like London or San Francisco or L.A.. Not Las Vegas, even though we could have made a lot of money. We'd have to spend a lot of time there and we don't want to. 
Do you think you'll open something else in the next year?
I'd guess before a year is out we will open something. I promised my mom we would. 
Where does your mom live?
San Diego. She wants us to open there but I don't think so.
Photo from PatrickMcMullan.com