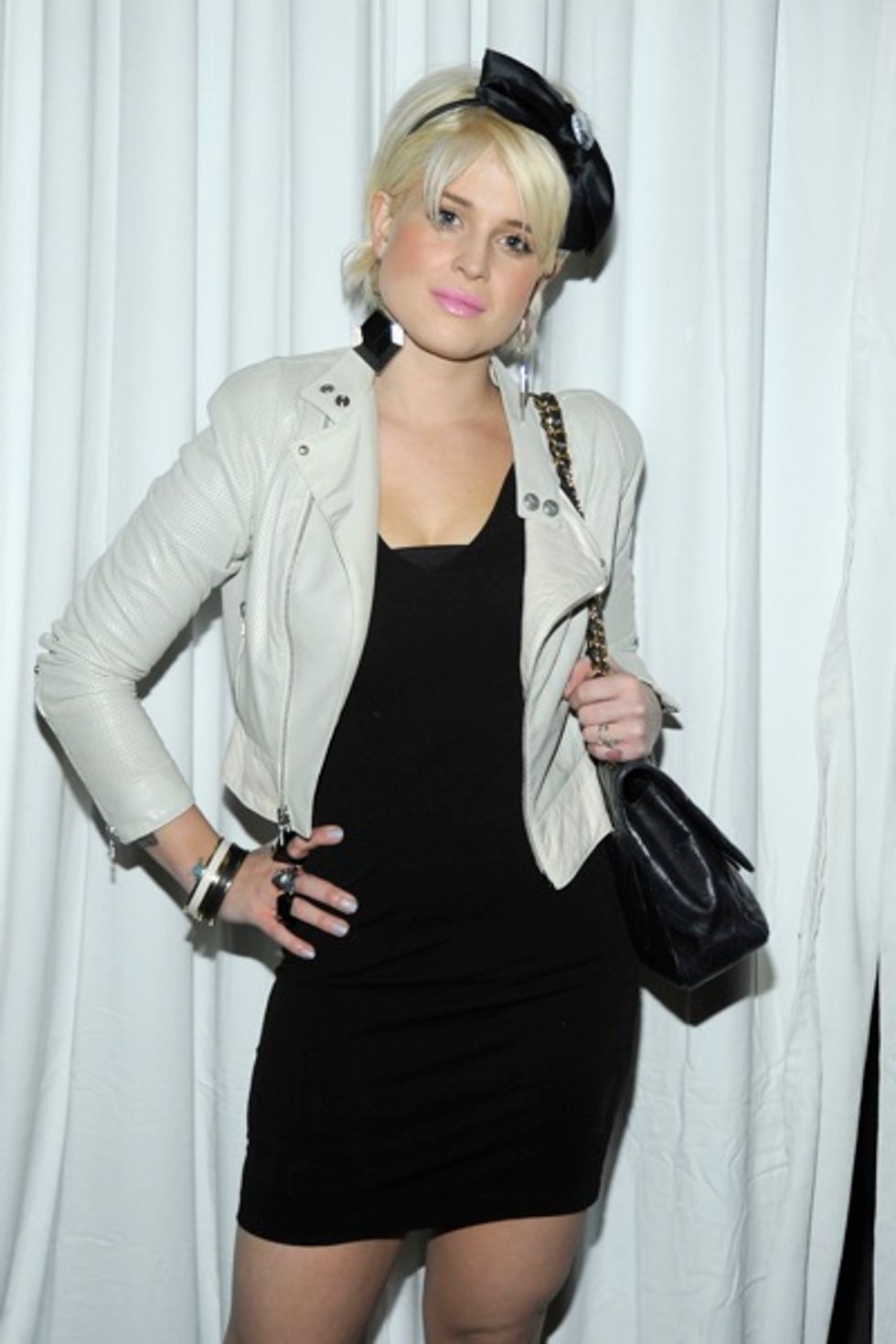 The list of It Brits we love always runs long, but no matter what --
Kelly Osbourne
, our
two
-
time
cover girl,  will always be tops in our book.  Good to know she feels the same! Please get into this love fest we squeezed in before the lights went down at the
Elise Overland
show. (And if you want more Kelly O Fashion Week love, check out Mr. Mickey's
interview
with her at the Gwen Stefani/L.A.M.B. presentation.)
Girl! So did appearing on the cover of our 25th Anniversary issue totally turn your life upside down?
Seriously, every time I'm on the cover of PAPER it turns my world completely upside down! Remember the cover I did where I wore the bow? I got slated [Ed: Brit speak for dissed severely!] for that. People were saying I looked like Miss Mufffet. Now everyone is doing that. 

Oooh people can be such haters!
For sure. But I love PAPER because they let me be me. Their interviews are what I actually said and not what they interpreted me as saying. PAPER is really ahead of the game. 
Awww! You're making us feel all warm and fuzzy inside.
I love the magazine and I really feel like a part of the PAPER family! 
Well, sister, you are. Girl, all this love talk has me thinking of V-day! What are you doing for your boo? 
I got him tank driving lessons on an army base! 
GAG!
Yes! I just typed in "weird gifts" into Google and it popped up! He gets to drive these big tanks out in Southern England. 
You didn't think it was too weird?
No, I knew he'd love me forever if I got that!
CLICK HERE FOR PAPERMAG'S COMPLETE DOWN-LOW FASHION WEEK FALL 2010 COVERAGE. >>