Last night, Cleveland Cavaliers point guard Kyrie Irving sunk a shot that broke a 51-year-old "curse" on the Ohio team and helped propel them to the NBA finals -- and was crowned a hero across several social media. And while Irving obviously deserved the outpouring of accolades, there was a dark side to all the well-earned praise -- namely the fact that his ex, r&b singer Kehlani, was so inundated with harassment from Irving supporters that she was forced to delete her Instagram after his big win. This is the second time she's had to leave social media after being spammed by Irving's fans and it an outcome that reeks of misogyny and bullshit "gold digger" tropes.
Kehlani comments on IG 😭💀 pic.twitter.com/Kst0bl5Zw8
— ari b. (@aribody_loveme) June 20, 2016
Lmao at Kehlani's comments on her IG pic.twitter.com/2OBhWwjsJU
— Angel (@RawIsAngel) June 20, 2016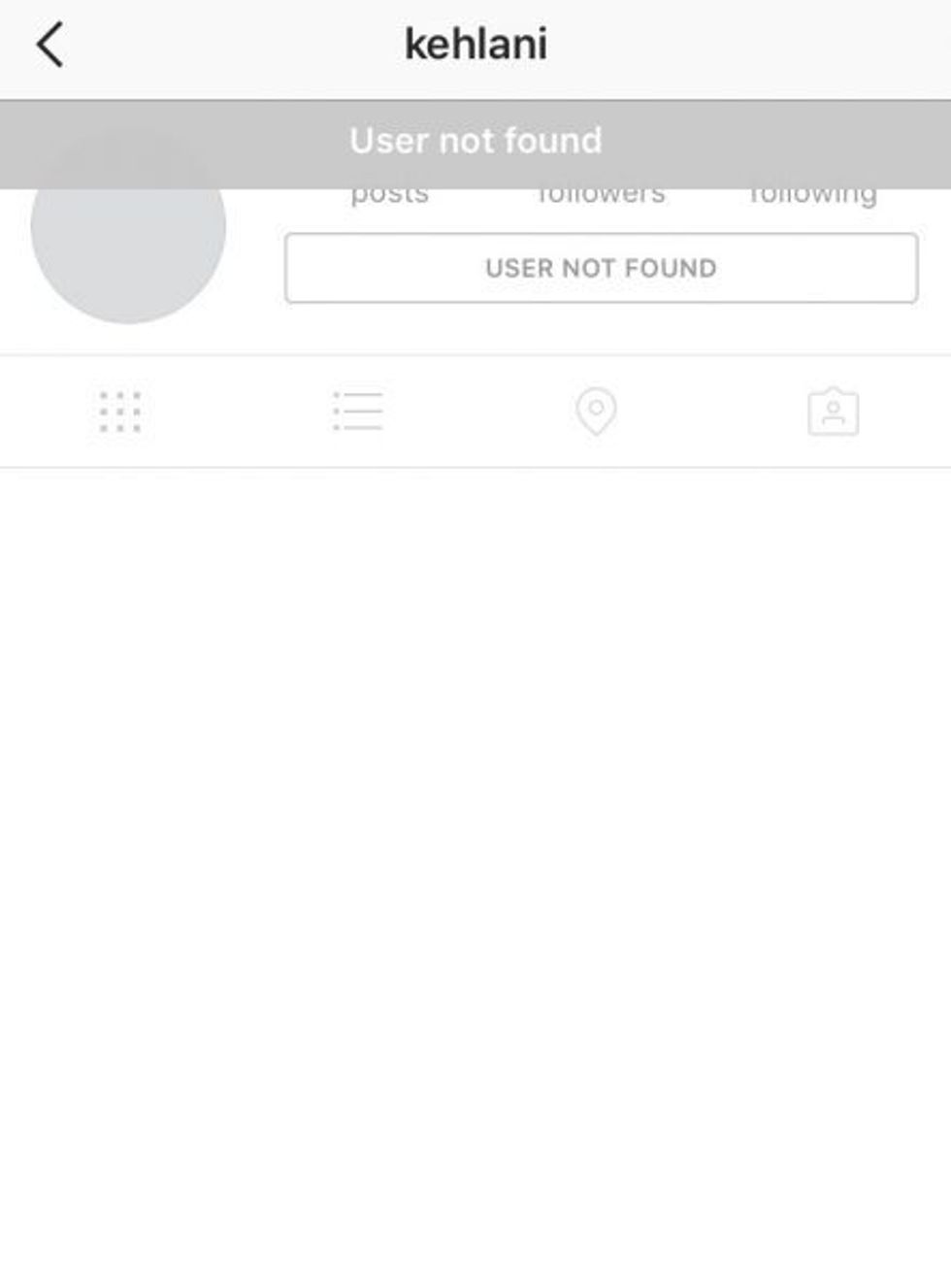 photo via Black Sports Online
This incident comes right on the heels of her recent suicide attempt in March that was also spurred by a spate of gross social media hate after publicly-denied rumors about her relationship with Irving began cropping up.


"Kehlani left me and now I'm a champion" https://t.co/2Nv7yV9gLr
— Moe Alayan (@MoeAlayan) June 20, 2016
Kehlani getting ready to send that "Hey big head" text to Kyrie lol pic.twitter.com/BxDEuVX5be
— Hype Now (@StoppaOnline) June 20, 2016
KYRIE GOT A RING BEFORE KEHLANI CAUSE SHE CHEATED
— PEGEE (@VH1PNUT_) June 20, 2016
Kehlani: 👀
Kyrie: yo
Kehlani: I saw what you did
Kyrie: ain't u supposed to be dead
— Marvelous David (@Marvelouspapi) June 20, 2016
Thankfully, she's just reactivated and responded to the (incessant) trolls in the most gracious way possible -- by gramming a photo of Irving that referenced the loss of the Golden State Warriors (her home team) and writing "Tough night for the city, but congratulations the most humble person I've ever met! @kyrieirving I love u! ❤️🔥❤️."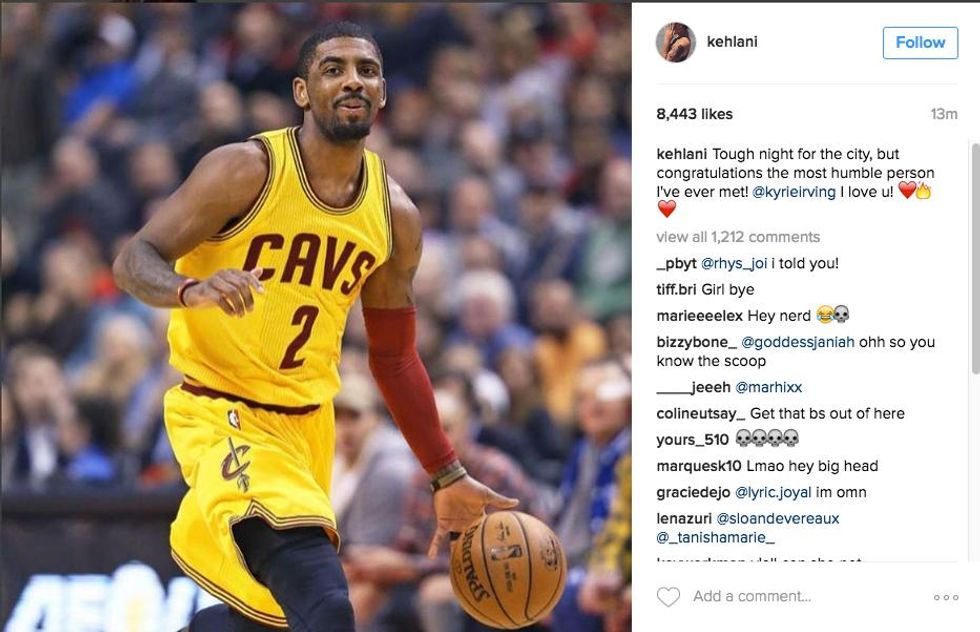 Message to the haters -- this is when you guys should start backing off.
[h/t Black Sports Online]