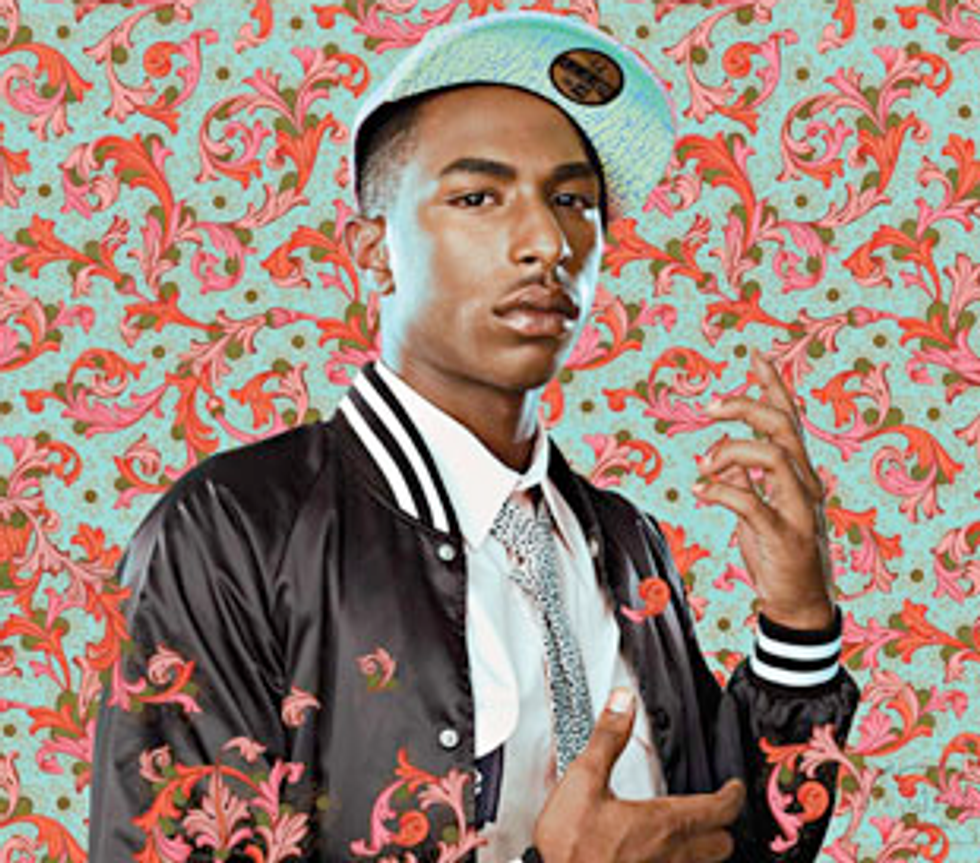 The Kehinde Wiley painted; the new one photoshops. If this, on principle, sounds disappointing, well, it is -- if only because his paintings are so exciting. But keep looking, and it gets interesting, if you're the kind of person that likes to think about the heroic register of paint, the social signification of wallpaper, or where they sell etch-a-sketch belts in Manhattan.

His new series "Black Light" again puts young, black male trendsetters on florid, wallpapery backgrounds, but this time the figures are photographs, the patterns chintzy, the format small and religious. Wiley has lit and saturated and glistened up his images in what he describes as "super rapturous light." The effect from afar is of exquisite paint, and up close the wonder that a photo could be so luminous, and digital so painterly. It's because the stoically posed hip-hoppers ingeniously pop like 3-D out of the super-flat backgrounds.

Wiley himself was looking smart in a large-format red-and-white gingham suit -- colorful enough for the work, but jarringly rectilinear to stand out from all the mid-century foliation on the walls. He has a honkin' gap between his teeth (beauty, wealth, laciviousness, depending on who you ask), and a mild, chummy manner about him: a gracious celebrity, a businessman. The crowd was bustling, diverse, and really getting up close to the art: less "WTF?!" and more "This is awesome!"

"Black Light" runs until October 26th at Deitch Projects, 76 Grand St.