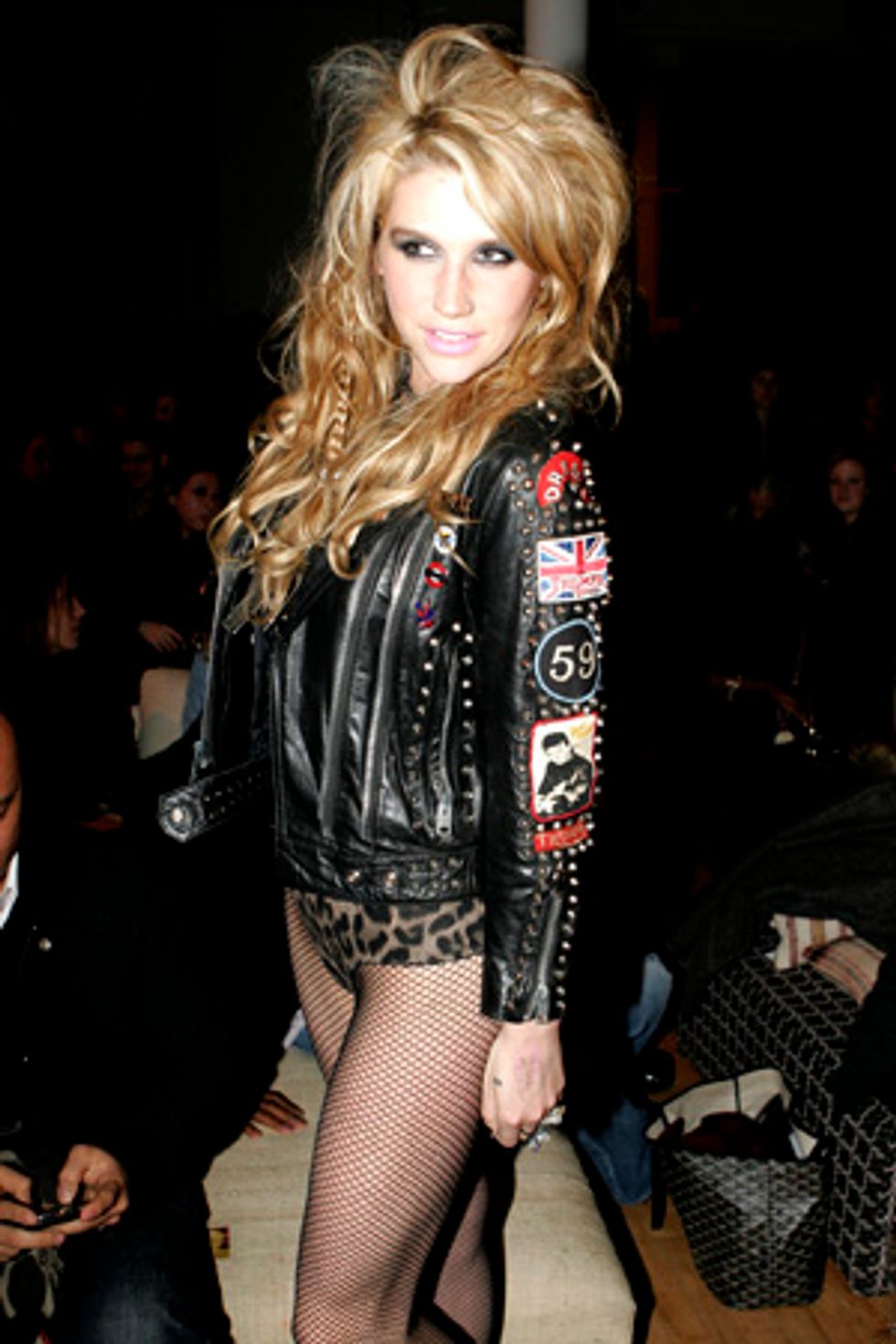 Ke$ha stormed into last night's Erin Wasson X RVCA show 15 minutes before the show started and shut it down. Way down. The second I noticed she wasn't wearing pants, I wanted to yell 'You Betta Work, Beeyotch!' Alas, I erred on the side of professional etiquette and conducted a quiet interview instead.
Child, you look ovah! What are you wearing?
An Agent Provocateur body suit, a vintage jacket and a spiked ball and chain bag.
What's this look saying about you?
It's saying I'm sexy!
You don't think your pantslessness channels a bit of Lady Gaga?
No! I'm more channeling Patti Smith meets Brigitte Bardot meets a fucking leopard.
Work! Who put this look together?
Joe Zee

Why debut that look at Erin Wasson , instead of all the other shows during fashion week?
He promised me I'd be heavily impressed by it.
CLICK HERE FOR PAPERMAG'S COMPLETE DOWN-LOW FASHION WEEK FALL 2010 COVERAGE. >>