Yesterday evening, while we all hid in our rooms with the lights off, air conditioner blasting, curtains drawn, candles lit, while watching Beyoncé's Lemonade and eating Doritos (OK, maybe just me), Katy Perry, who boasts the largest Twitter following of human on Earth (89.1 million), found herself the victim of a TWITTER HACK.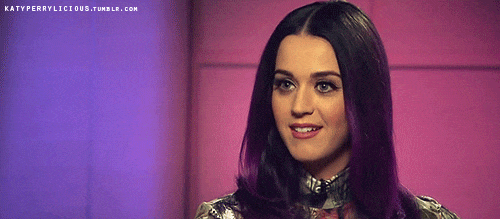 The suspect tweeted out a series of bizarre and vile quips, including a shoutout to KT's clandestine rival, Taylor Swift: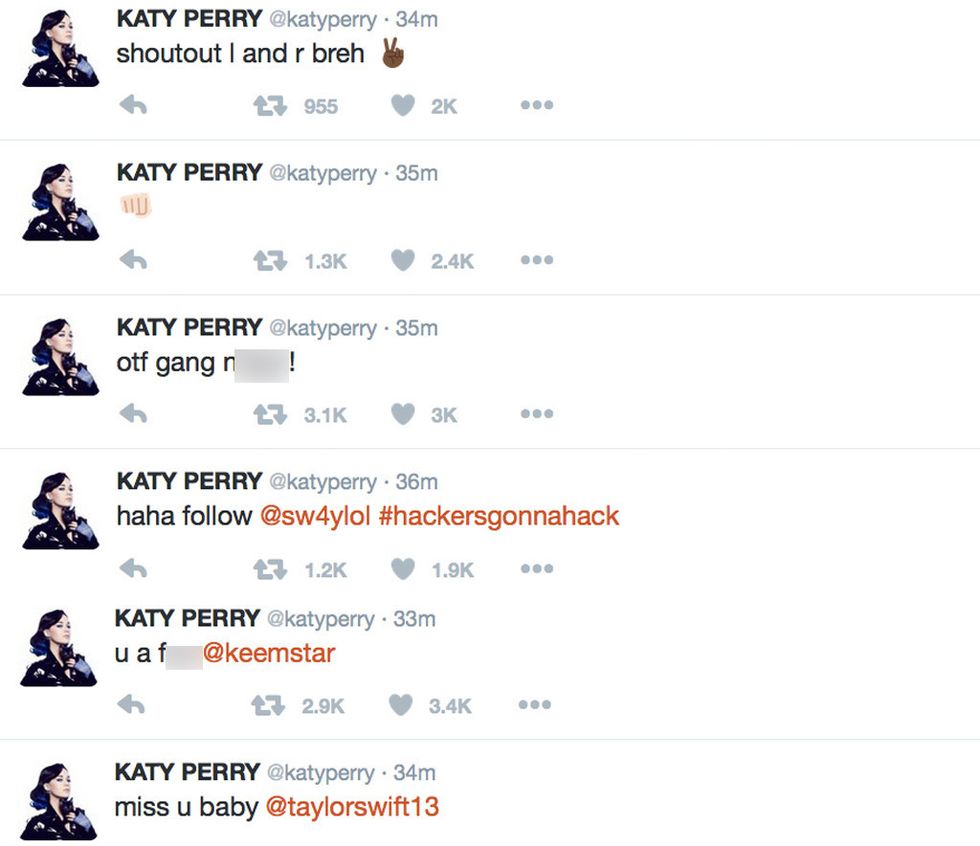 via E!
The tweets, of course, have since been deleted by the pop scion's formerly impenetrable PR fortress; whoever this bold culprit is, they will assuredly, at some point, be found and destroyed by the fearsome power of Perry's devoted internet following.
Until then, let's narrow down some of our favorite famous (very much kidding--I'm kidding! Kidding! Kidding! 100% tongue-in-cheek speculations) frontrunners for who it was that did said hacking.
Taylor Swift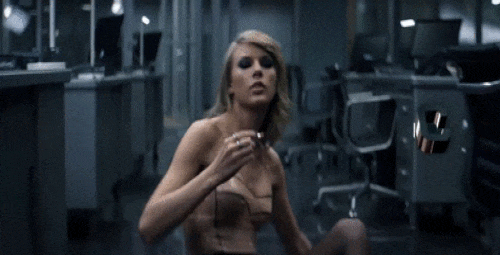 Swifty became Suspect Numero Uno, especially with her name being mentioned amidst the perceived bad blood between the two (sorry, had to!)
While it's completely unlikely Taylor or some mercenary hacker she plucked out of the deep web abyss was responsible for this ludicrous tweeting rampage, it is VERY fun to imagine Taylor furiously clicking and clacking her keyboard while shriek-laughing, periodically stopping to puff a cig and chug sugar-free Red Bull.
CHANCES OF BEING THE HACKER: Roughly 12%
Which leads us to...
Calvin Harris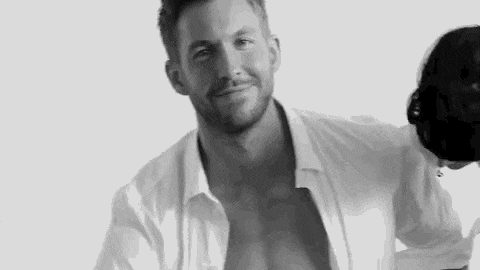 The Scottish EDM beef mound is no stranger to Twitter beef, and back in 2011, the then-rising music producer/Armani Exchange bulge found himself the target of Perry's rage, after he pulled out of some of Katy's UK concerts at the last minute.
Ms. Perry had no qualms about calling Harris out in front of the web world:
FYI ALL UK & IRELAND RELATED SHOWS @CalvinHarris will NOT be joining in on the fun and has CANCELLED last minute.
— KATY PERRY (@katyperry) March 28, 2011
Oop!
@CalvinHarris ...funny the goal post seems to be perfectly fine for New Young Pony Club, Yelle, Robyn, Marina & The Diamonds to name a few.
— KATY PERRY (@katyperry) March 28, 2011
Oh!
@CalvinHarris or how bout Janell Monae and her 16 piece band... Etc... it's fine, I'm used to you canceling on me, it's become ur staple!
— KATY PERRY (@katyperry) March 28, 2011
Eek!

Calvin, no doubt savvy on the 'puter, still sour from this exchange, as well as in defense of his current beau, Taylor Swift, is proooob capable of hacking.
CHANCES OF BEING THE HACKER: 20%
John Mayer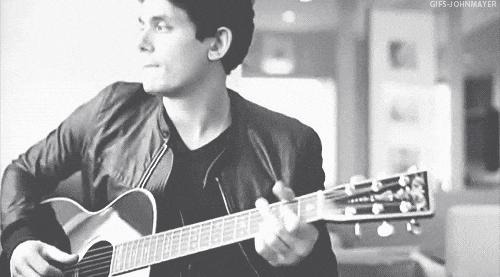 Katy's on/off, one time fiance (who many feel caused the initial "schism between Swift and Perry, since TayTay and John dated for a bit back in the day), has a fairly tyt Twitter presence, doling out witty, #relatable, very much fuccboi tweets, and could very well have researched how to breach the firewall and break into the Perry domain.
Perhaps bitter from Perry's recent romance to fellow "ugh" Orlando Bloom?
Something tells Mayer is too busy with the Grateful Dead, plucking his gee-tar, and fingering butts to care.
But there's always the possibility...
CHANCES OF BEING THE HACKER: 40%
The Sisters of the Immaculate Heart of the Virgin Mary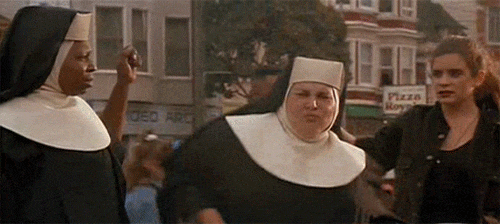 Perry's ongoing real estate war with the nuns of LA's Immaculate Heart of the Virgin Mary, whom she's been attempting to buy out the majestic Los Feliz convent they currently occupy, could have sparked some deep-dive sabotage out of the holy ladies.
Imagine the sisters bribing an Apple Genius to give them a crash-course in hacking; or teaching themselves the art of hack, reading up on it with their kindles hidden in Bibles during prayer sessions.
The nuns' attorney, Margaret Cone, said it best "Katy Perry and others will learn: you don't mess with these nuns."
CHANCES OF BEING THE HACKER: 70%
The Hacker Who Hacked Joanne The Scammer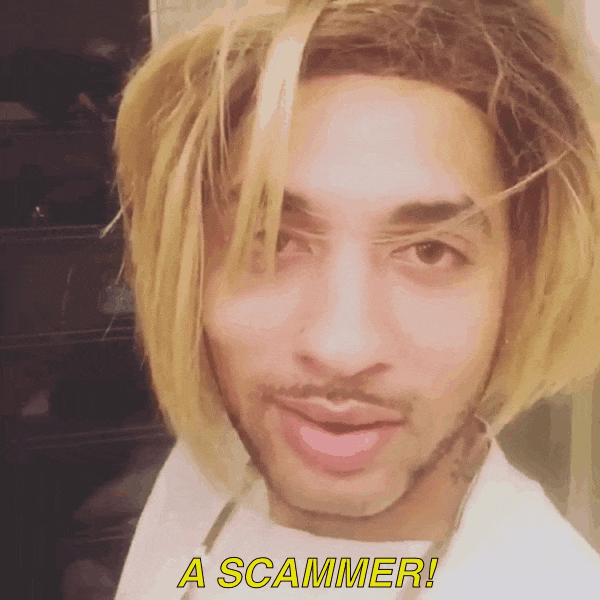 As we know, internet prophet Joanne the Scammer, the greatest scammer/hacker/liar/messy bitch to ever lived, found HERSELF the victim of a scam, after falling prey to a hacker who she accidentally handed over her log-in info to.
For days, Twitter mourned the temporary loss of one of our most revered innovators; thankfully, Joanne willed back the reins to her account.
INTERESTINGLY enough, the hacking came mere hours after Katy Perry had both followed AND tweeted at Joanne; somewhere, in the sea of nearly 100 million followers behind her, an evil, corrupt genius found their way to our most divine of Scammers.
Even the very language of whoever or whatever hacked Katy sounds similar to who scammed Joanne.
Could that have just been a test run? A tryout for the real test of hacker glory.
CHANCES OF BEING THE HACKER: 95%
You May Also Like