Another day, another IG controversy. This time Katy Perry is in the internets' crosshairs after a culturally insensitive post on her Instagram appeared to turn the image of Hindu goddess Kali Maa into a meme with a caption that says, "current mood."
Many of her 63.5 million followers and her friends went off on the post, commenting that it was blatant cultural appropriation and disrespectful to turn a Hindu deity into a meme and to compare oneself to a god.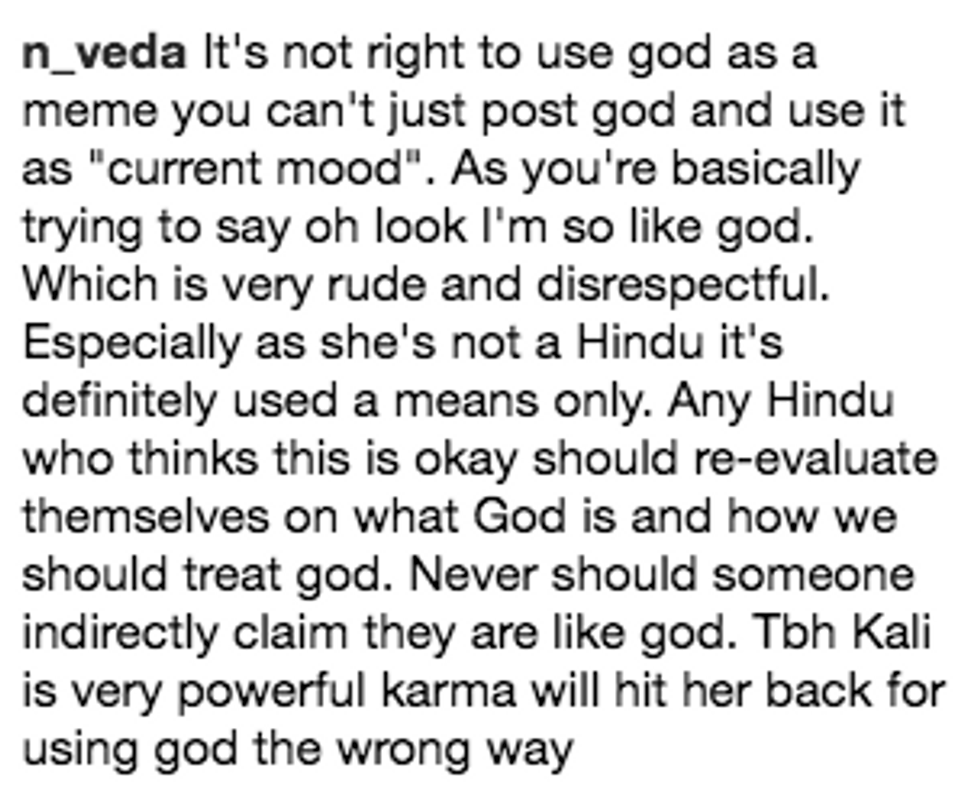 Defenders both Hindu and otherwise said that the image didn't bother them, and that Perry was merely expressing the feeling of female empowerment that Kali Maa represents.



Perhaps if Perry had no other history of cultural appropriation this could slide, but overall the odds for flying under the radar with insensitive posts are not in the star's favor.
[h/t The Wrap]
Image via Instagram
Sign Up For The Morning PAPER