Katie Holmes stopped by The Tonight Show with Jimmy Fallon last night to promote her new mental illness drama Touched With Fire...
...and offered up a glimpse of her best shoulder shufflin' swag while talking about her halftime performance with Mr. Fallon.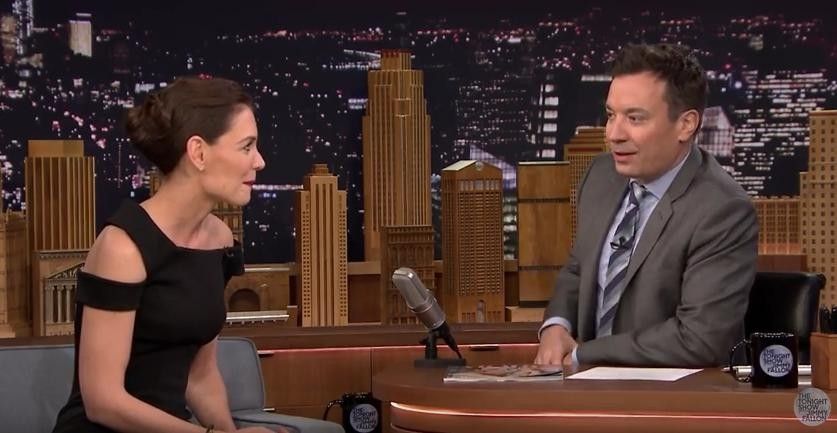 Holmes--like most of us, I assume--didn't bother too much with the actual Bowl de Super (she was too busy at a cooking class with her daughter, Suri) and rushed to a friend's apartment on the way home to catch Kween Bey torching the only 15 minutes of the big night that anyone cared about.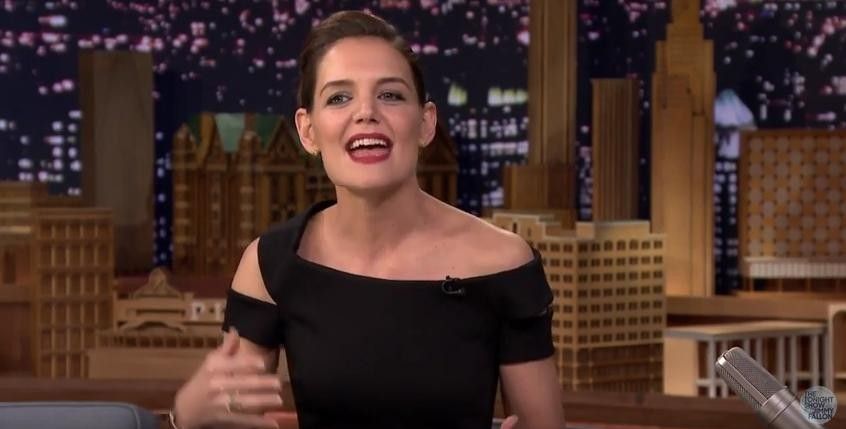 The Dawson's Creek alum stood up to give us her best impression of 'Yonce slaying a shoulder roll, with a little musical inspo by the show's band, The Roots.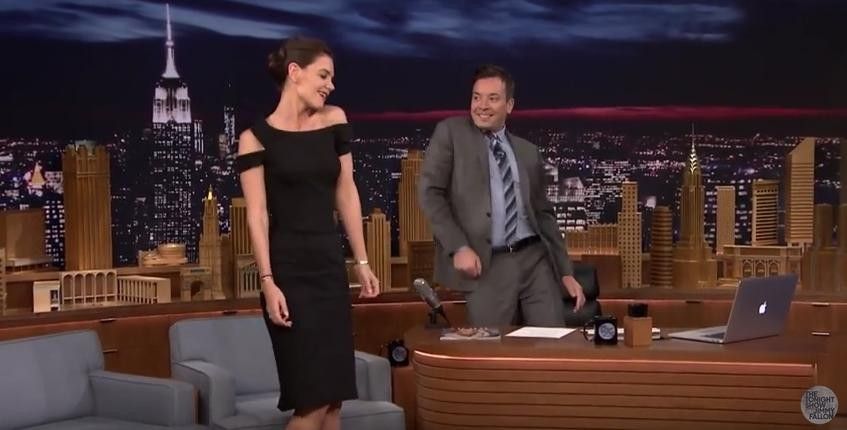 In the spectrum of gangly white person attempting rhythmic movement, I'd say she got an A+ for effort.
Ms. Holmes truly conjured the 'LOL I'M SO COY' essence of her former WB Empress of Way-Too-Self-Aware Teendom, Joey Potter, while grooving, and if that doesn't make you miss the days of watching D Creek reruns on summer mornings to temporarily buffer your gay closet door creaking open inch by inch, I DON'T KNOW WHAT DOES!
OK, maybe that's just me.
Watch my favorite Scientology escapee channel her inner Beyoncé below.
Then cry at these Gifs.