To kick off the Oscars, the Independent Spirit Awards just released a shatteringly perfect parody of Carol (which Cate Blanchett and Rooney Mara are both nominated for), starring the awards' hosts, Kate McKinnon & Kumail Nanjiani.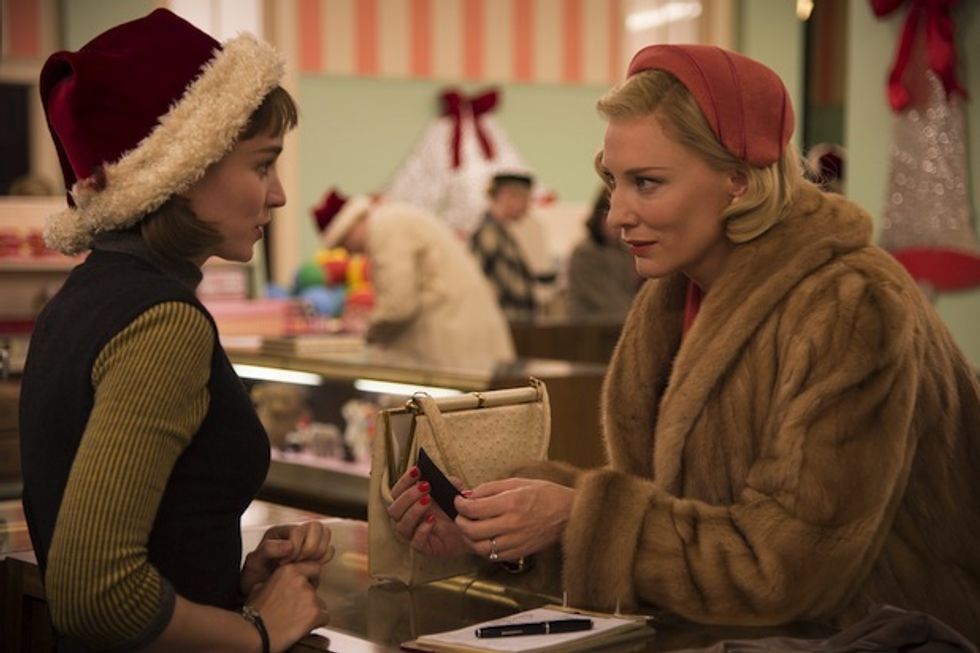 Todd Haynes' already-iconic lesbian-themed masterpiece was snubbed for Best Picture and Best Director.
I can't talk about it!
Thank god we do have this reenactment, where Kate and Kumail both celebrate the brilliance and importance of the movie, while poking fun at its equally shimmering camp.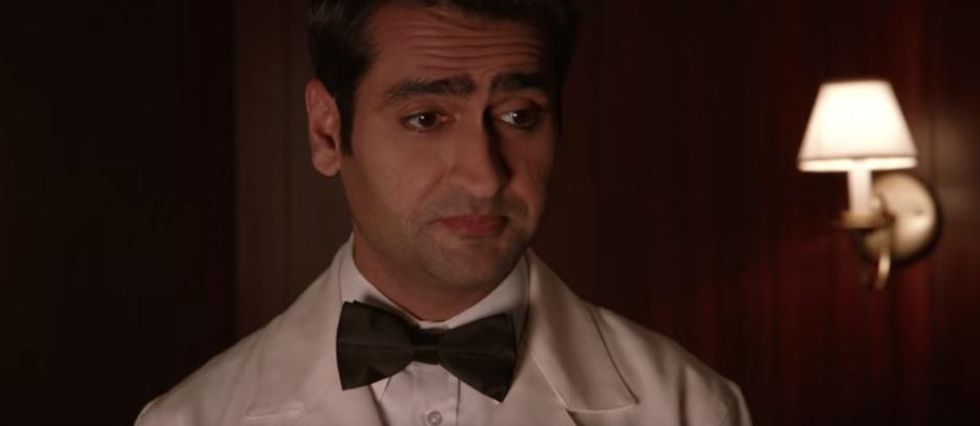 The video is a send-up of the lunch scene between Carol and Therese (the film's actual footage of Rooney is spliced in).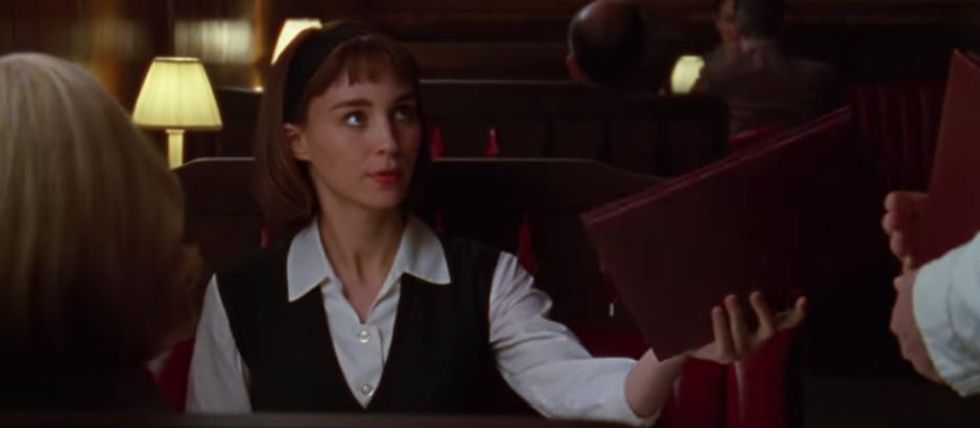 McKinnon's uncanny Blanchett-isms are a work of art, and Kumail's deadpan will make you cry-laugh.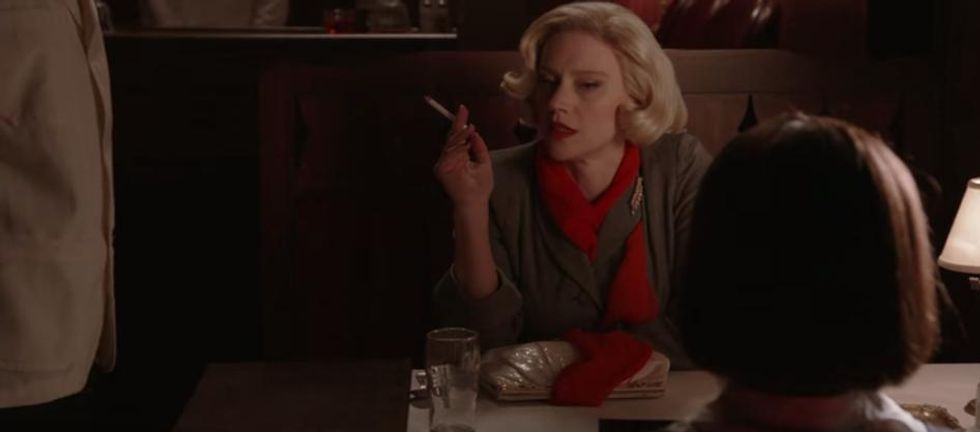 There may be some pretty fantastic cameos, too, but I won't ruin anything more.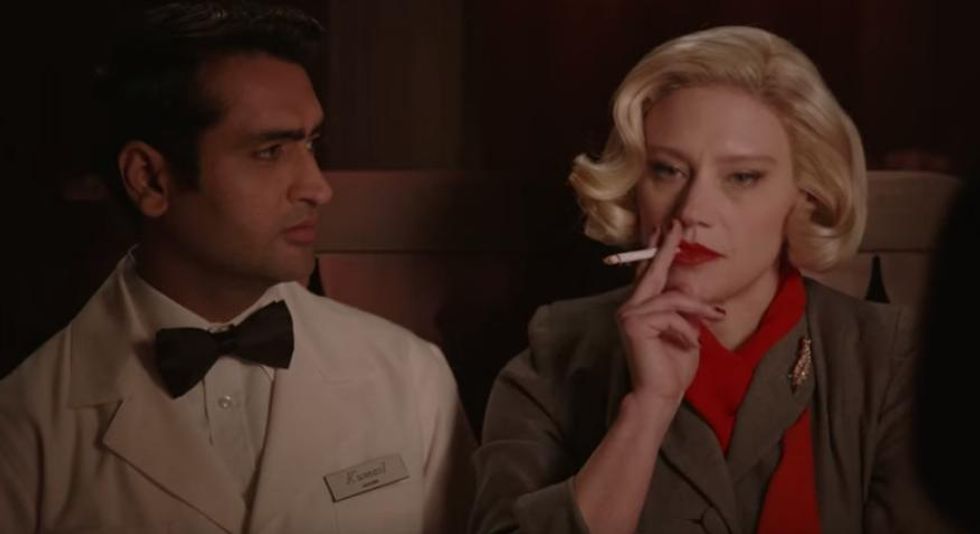 Watch below.