Supporting her husband Steven Spielberg, whose film Bridge of Spies was nominated for Best Picture, Kate Capshaw arrived to the Oscars in a gust of glory, like this: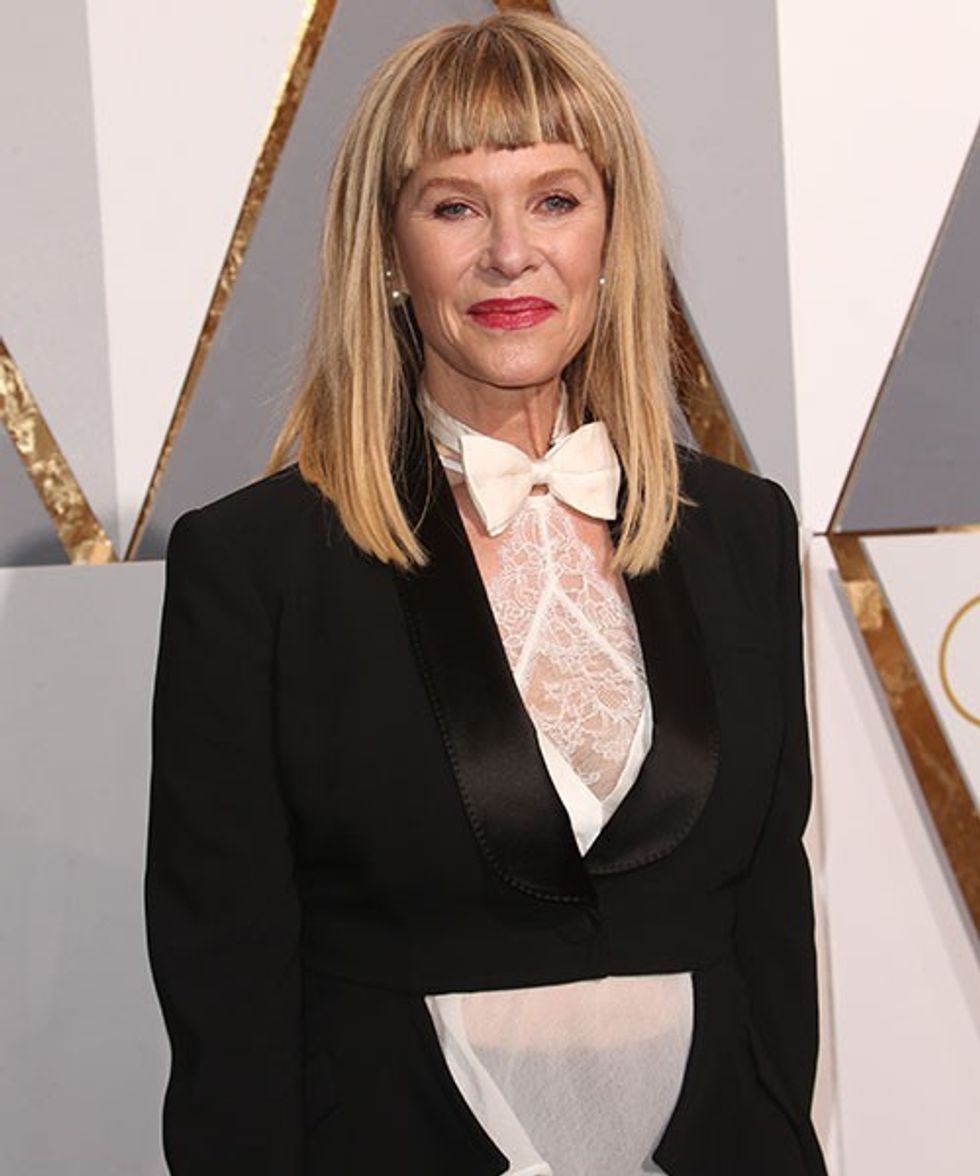 In a nod to dismantling the patriarchy, Capshaw matched her life companion with baggy, wide-legged trousers, a visible lace top, tuxedo jacket, and an ivory bow-tie to match.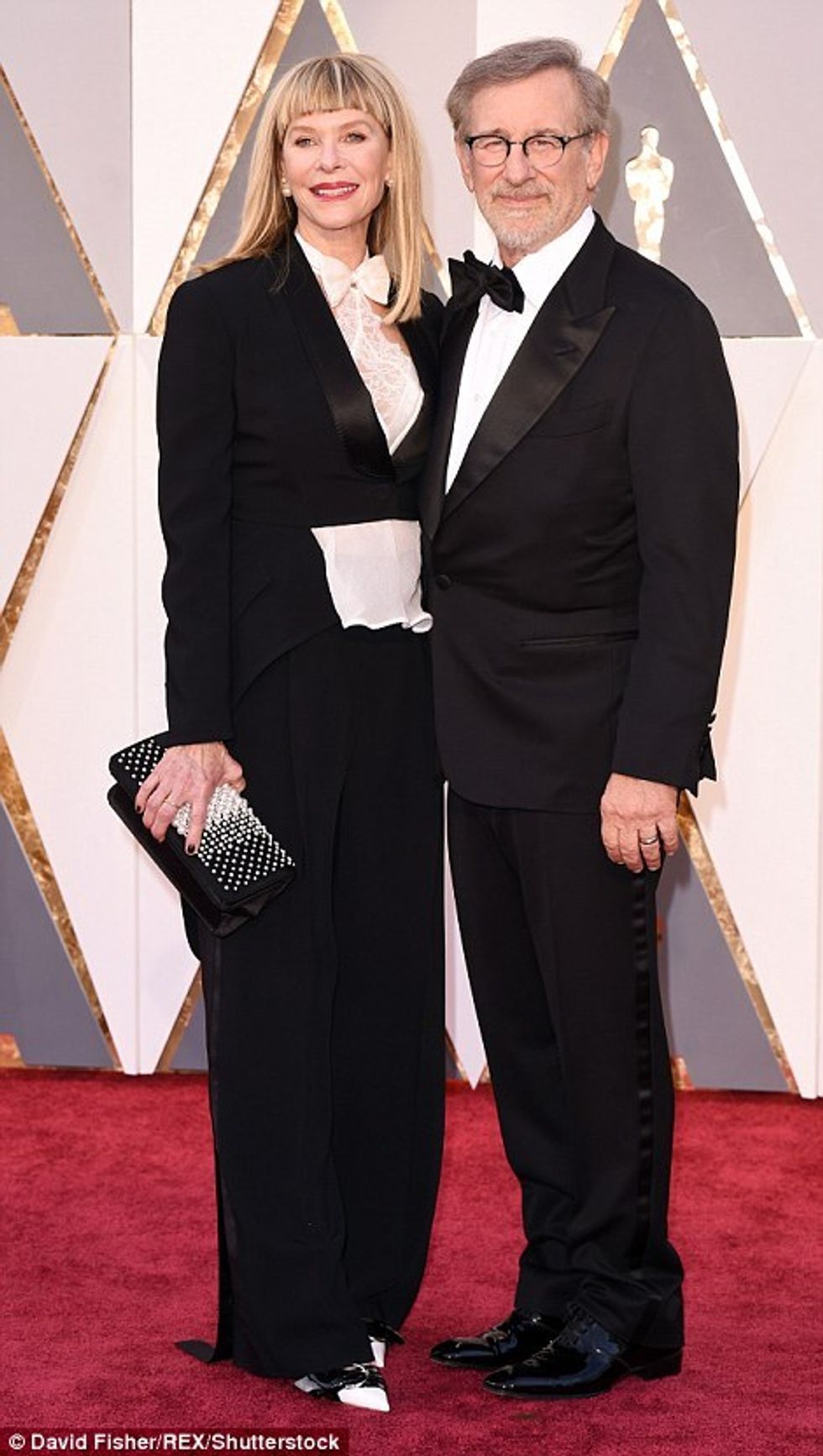 But nevertheless, basked in her own red carpet thievery.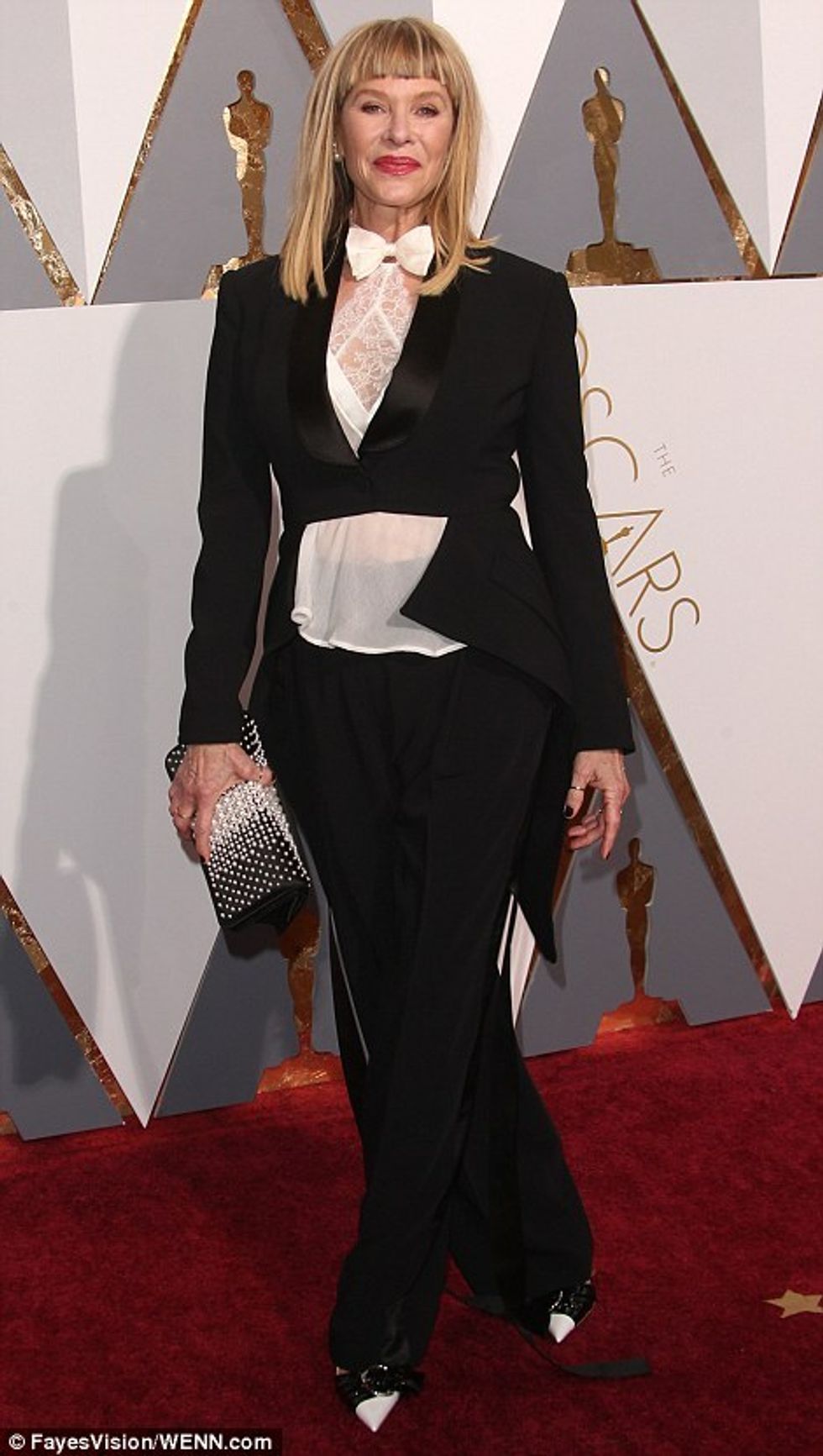 The night belonged to her.
And her seeeeeeverly blunt baby bangs.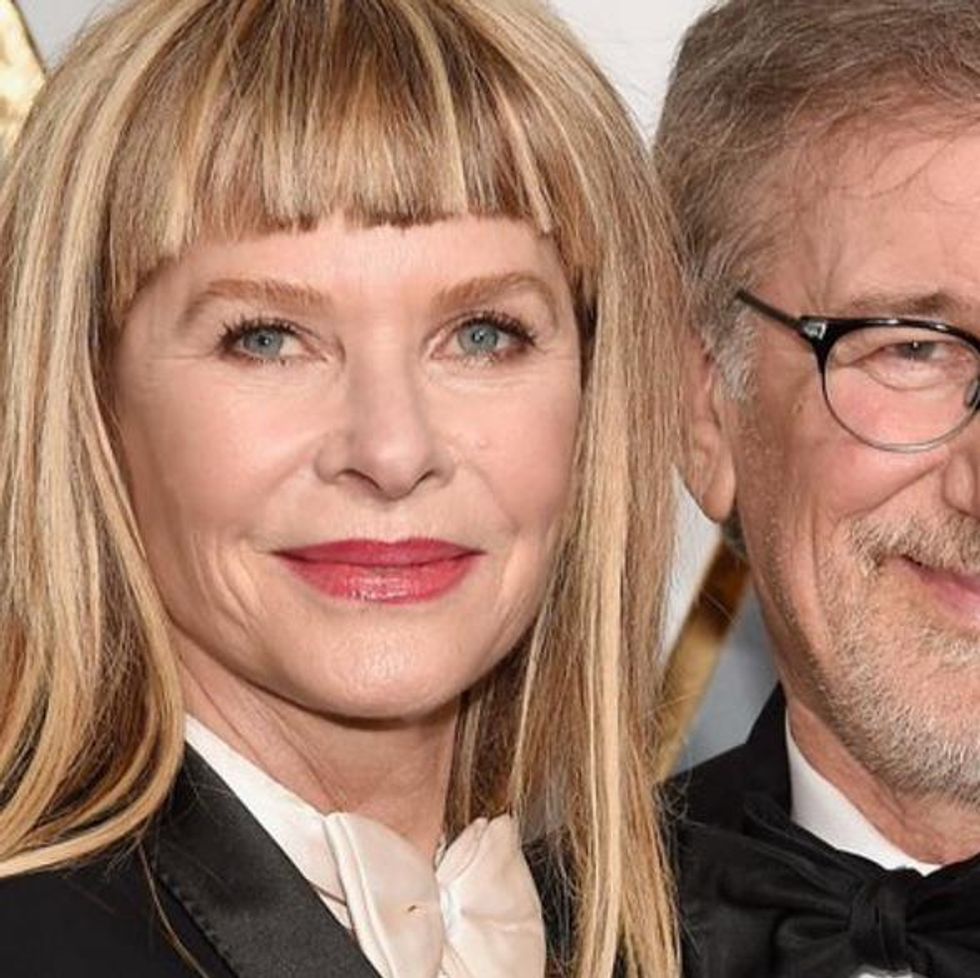 I mean, really.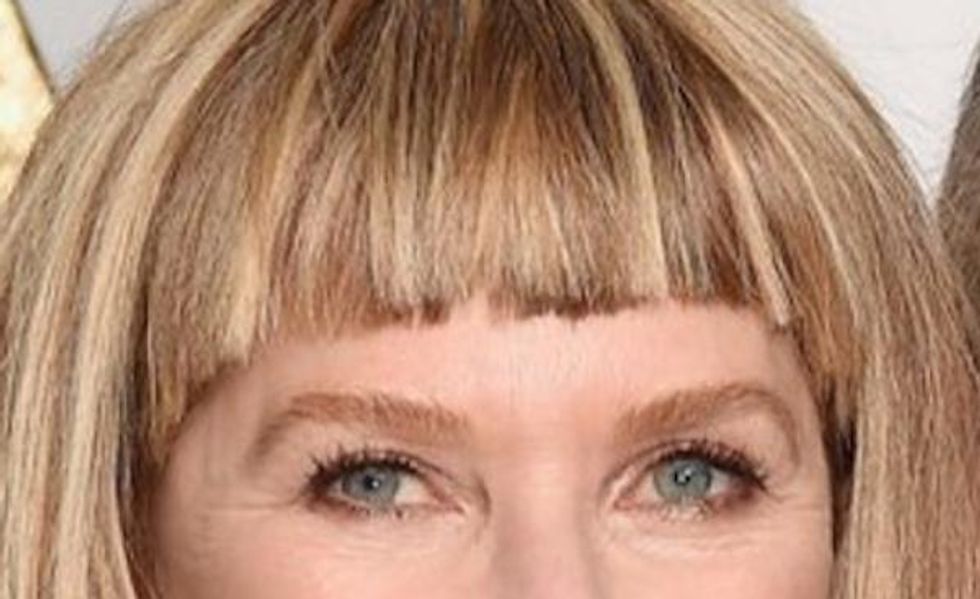 Yes.

Our queen of the night.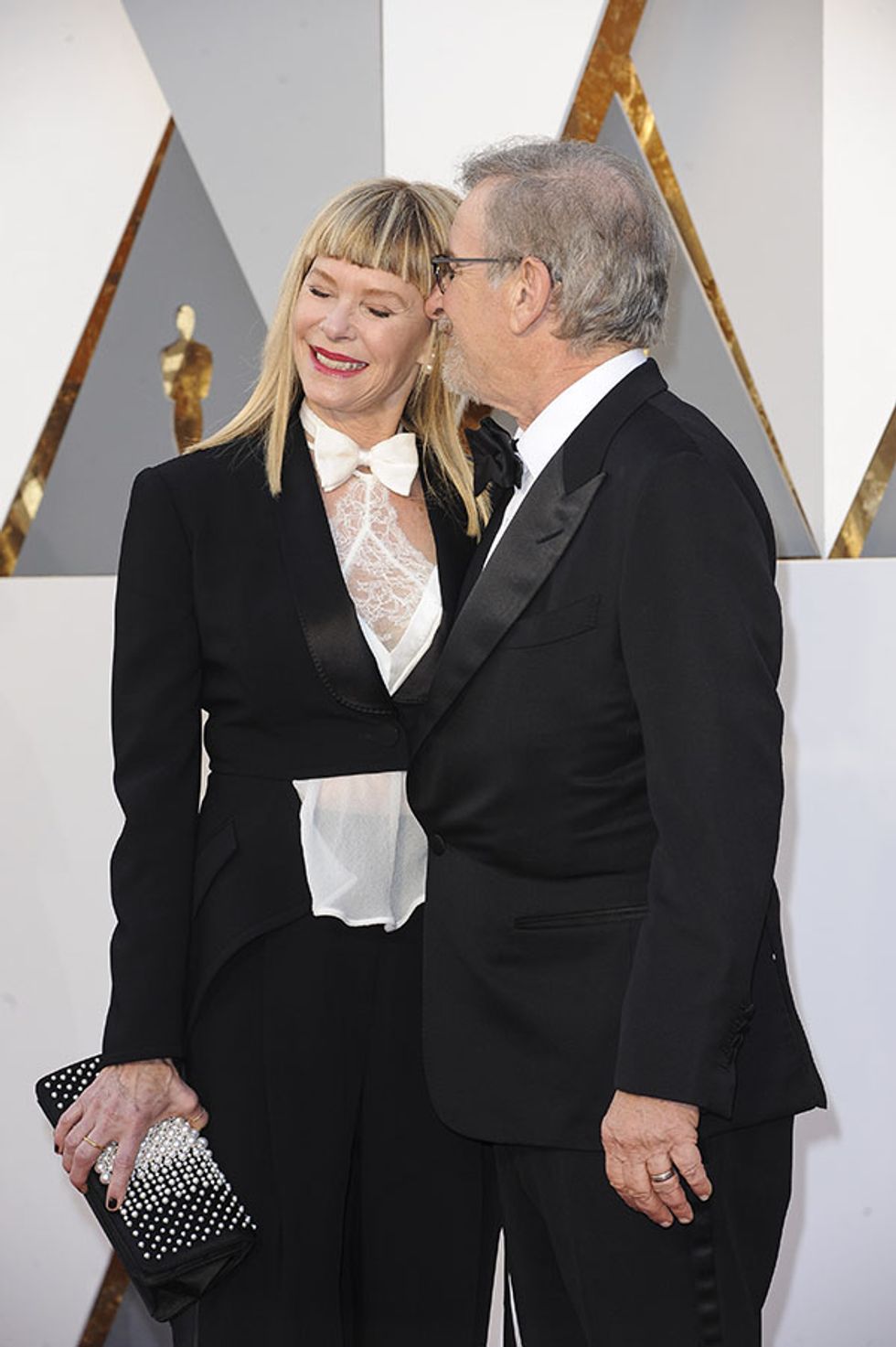 We love you, K.C.