Hey, Karl! We know you're probably busy sending faxes and being a fashion icon and all that, but can we talk about something? It'll only take one second.

Remember that time when you said, and we quote, "I hate selfies" and then you told your favorite male model's five-year-old son, who previously loved selfies with a carefree abandon, "Don't use your film for ugly purpose." 

WELL.

THEN.

WHAT.

IS.

THIS!?: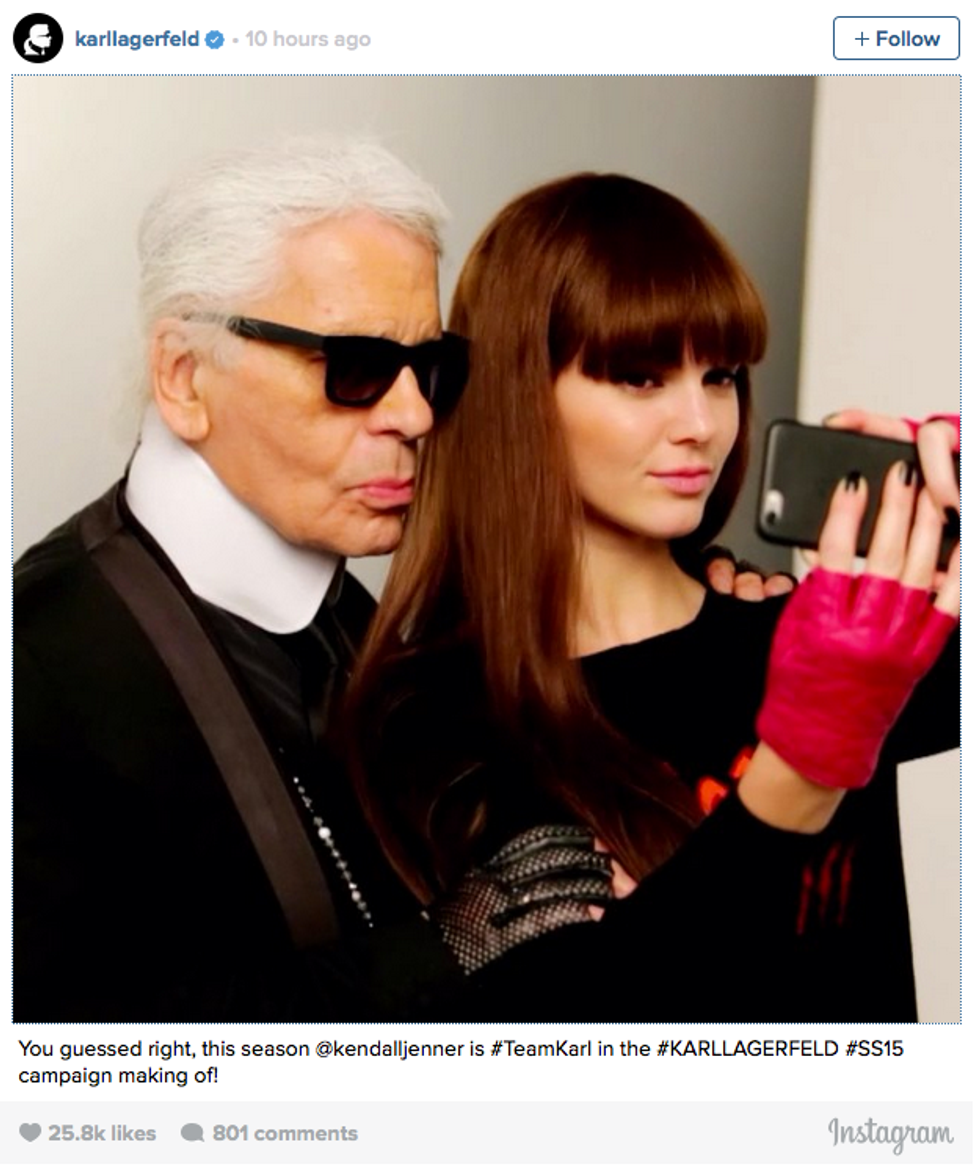 Is this... Are you... Are you taking a selfie?

Karl Otto Lagerfeld, you have quite a lot of explaining to do.

After that New York Times Magazine profile, we really thought that we had gotten to know the real you. But it turns out that all we know are real LIES.

Oh, okay, so you're "not technically taking a selfie," right, BUT YOU'RE PARTICIPATING IN ONE, POUTING YOUR LIPS, AND LETTING KENDALL JENNER USE HER FILM FOR UGLY PURPOSE. YOU DON'T EVEN LOOK LIKE YOU HATE IT AT ALL. 

It's like... we don't even know who you are anymore.

Karl: unless you can confirm that this is, in fact, a wax figure that you use as a stand-in whenever people want to take selfies with you, we're going to have a lot of trust issues to work out.

And ultimately, Karl, it's totally okay to love selfies. It's even okay to admit that you love selfies. Loving selfies = loving yourself. So, when you're ready to be honest with us, we'll be right here.