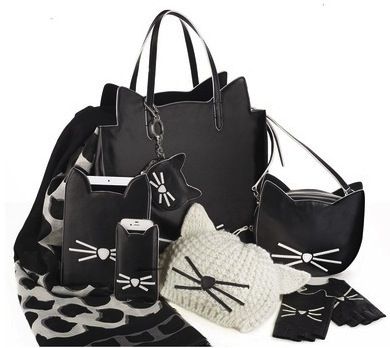 Today in fashion news that's surprising only because it took this long to happen:
Karl Lagerfeld
has
finally
made a collection inspired by his favorite cat -- and maybe his favorite anything --
Choupette
. Sold via his namesake brand in locations throughout Europe, the "Choupette capsule collection" includes kitty-themed wallets, iPhone cases, knit caps and a large leather shopper for around $465. You'd probably be better advised to buy some Hello Kitty merch (after all, it's cheaper and a little bit less austere looking) but for those who love cats and love Karl, now's your chance to snag a piece of history.
[via
WWD
]