Chanel Beach Club
Is there anything Karl Lagerfeld can't do? The design guru behind Chanel's iconic runway locales has launched a rocket, anchored a luxury liner, and rebuilt the Eiffel Tower in the middle of the Grand Palais.
Today, he returned to that historic sight and brought an entire beach along with him. The Chanel Beach Club's sandy shore was perfect down to every minute detail—from the slow crawl of real waves on to the model's bare feet to the straw huts. Topping it all off, the beach even came with a lifeguard off duty in the form of Baywatch legend Pam Anderson clad in head-to-toe Chanel in the front row, sitting alongside Pharrell Williams, Vanessa Paradis, and Helen Lasichanh.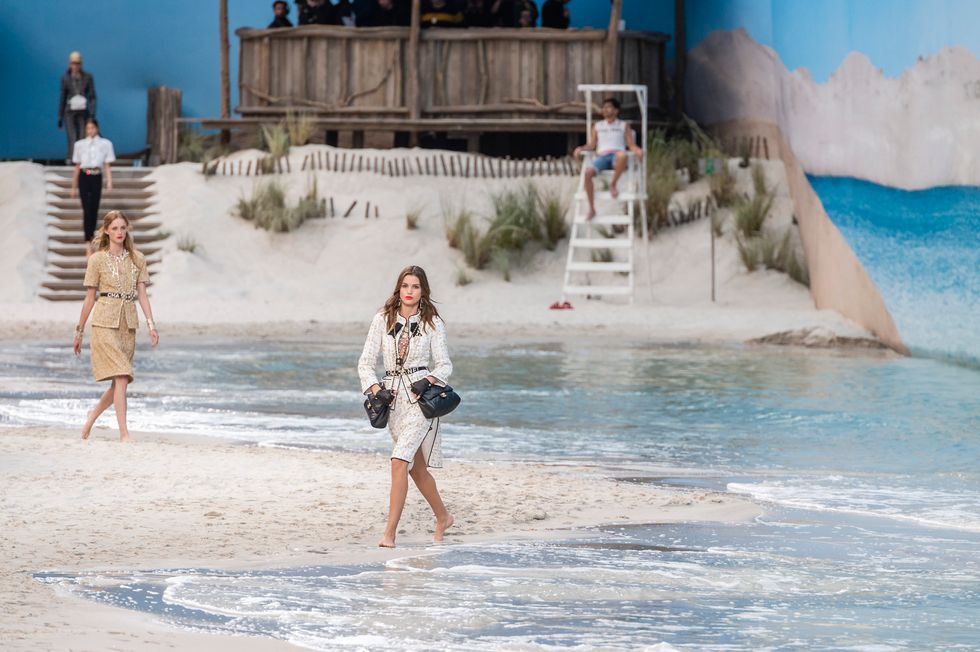 Double Bags
Lagerfeld answered the age old question of what could possibly be better than one Chanel bag. The answer? Two. Two matching bags were strung together and slung over models as they walked the sandy shores. If the reaction from the crowd was anything to go off of, the double Chanel bags are going to become an instant classic.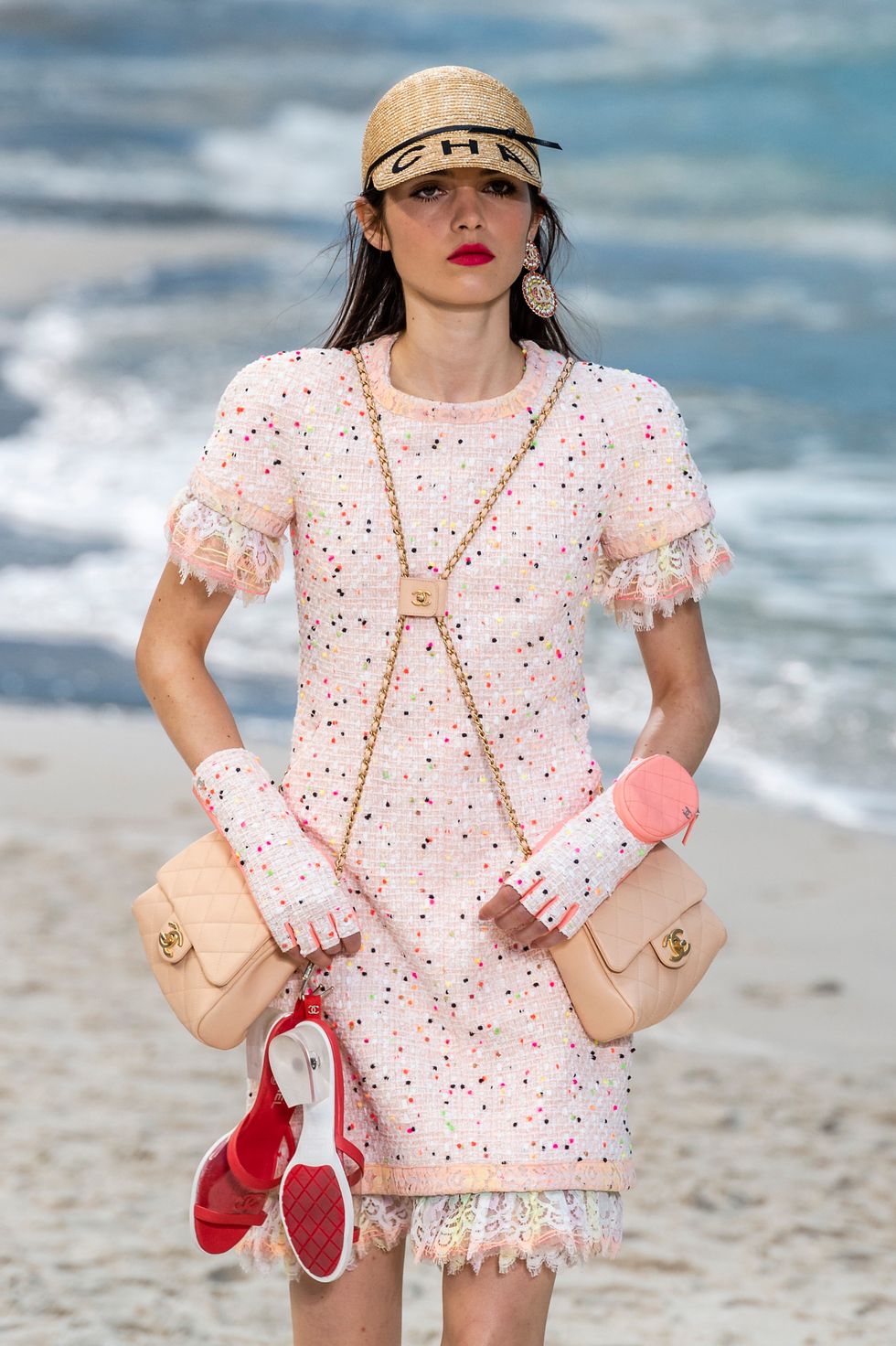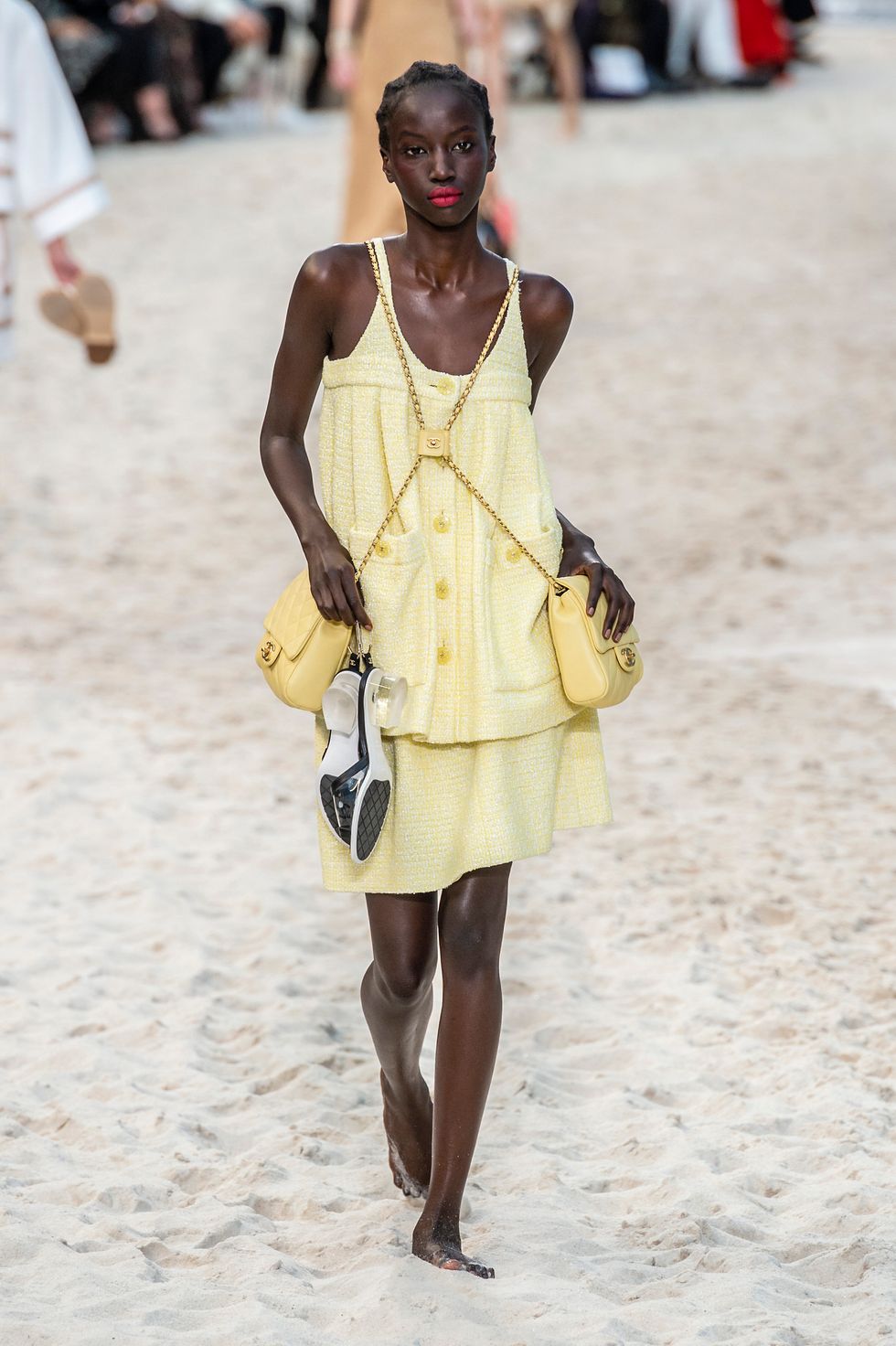 Boxy Bouclé
It's been over half a century since Coco Chanel created her iconic bouclé tweed jackets and the style still looks as fresh as ever. This season, the classic jackets returned in a more boxy style and were drenched in pastel hues, signaling a more youthful direction for the fashion house.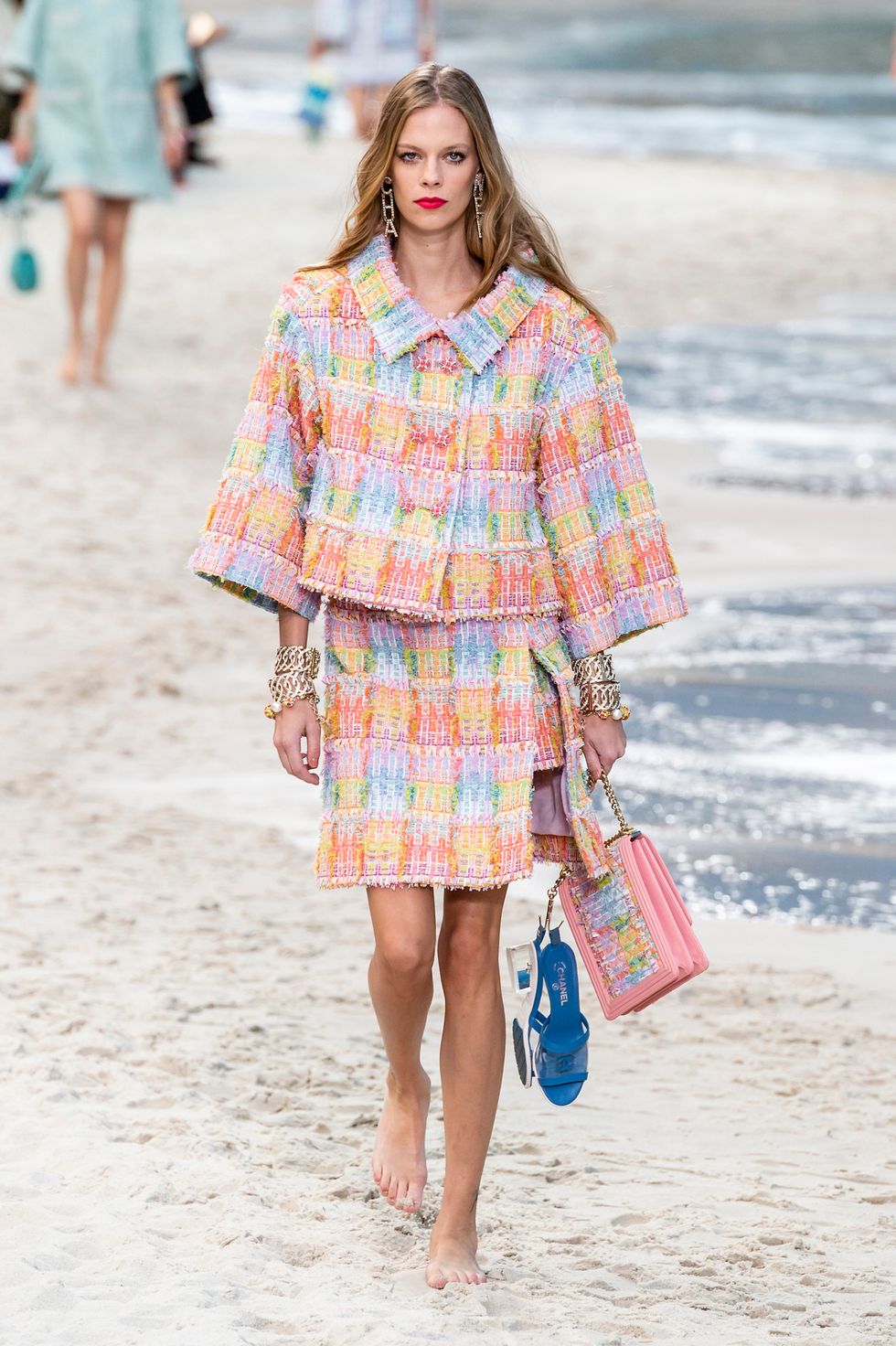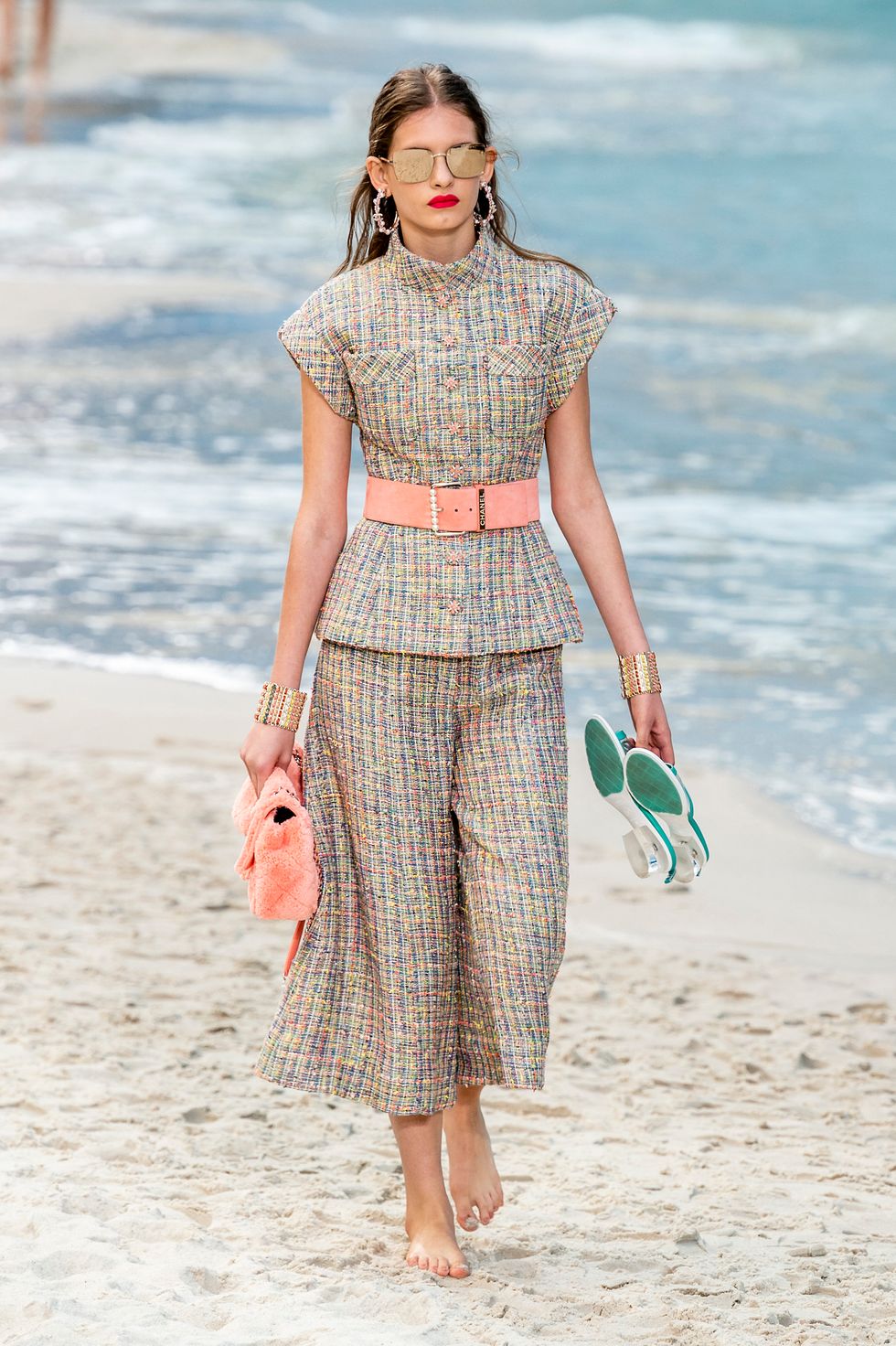 Channel, Interrupted
Throughout the spring 2019 show, Chanel lettering split in half as "CHA NEL" appeared on bags, caps, shirts and earrings.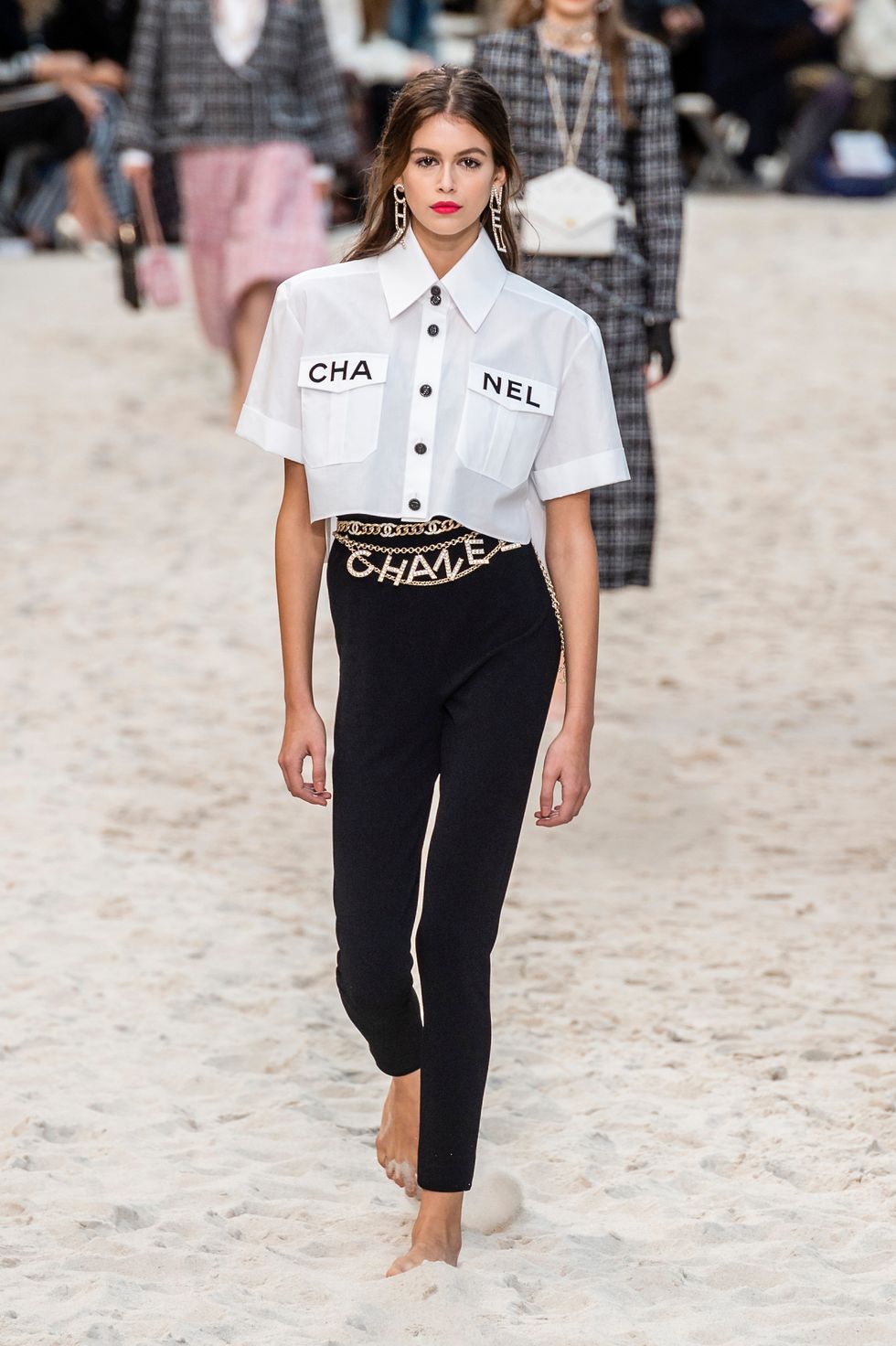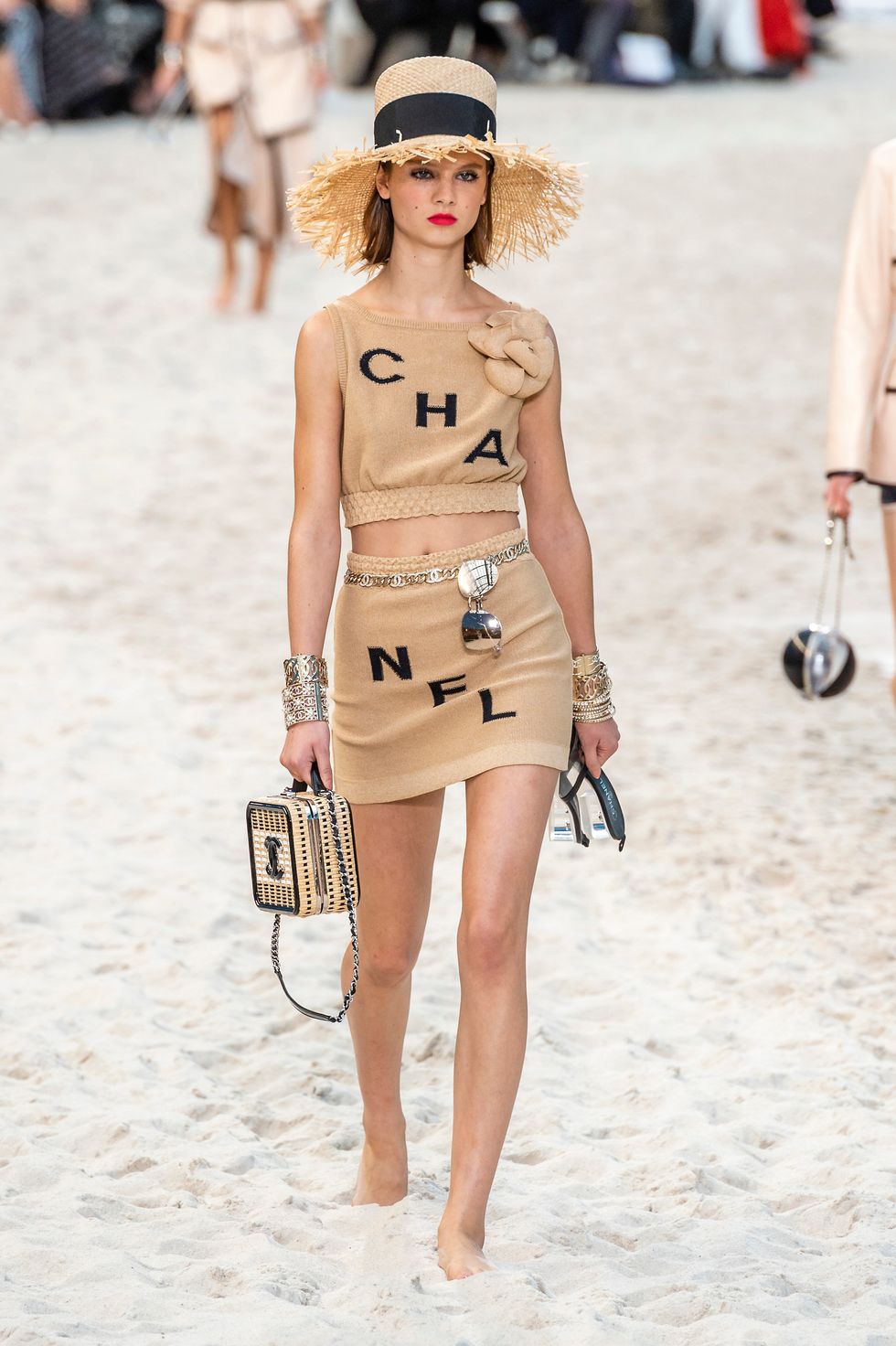 A Final Farewell?
Every year, rumors swirl of the retirement of two of fashion's biggest titans, one being Vogue's Anna Wintour and the other Chanel's Karl Lagerfeld. This year, Wintour seems fit to stay right where she is in the World Trade Center but with Lagerfeld, we're starting to wonder—especially after the long, emotional farewell that followed Chanel's show.
Of course, a quick Google search of "Karl Lagerfeld retiring" brings an onslaught of "confirmations" of his retirement year after year and we could fully see the 85-year-old design icon never retiring at all, but what better way to leave the runway than walking along the beach and into the sunset?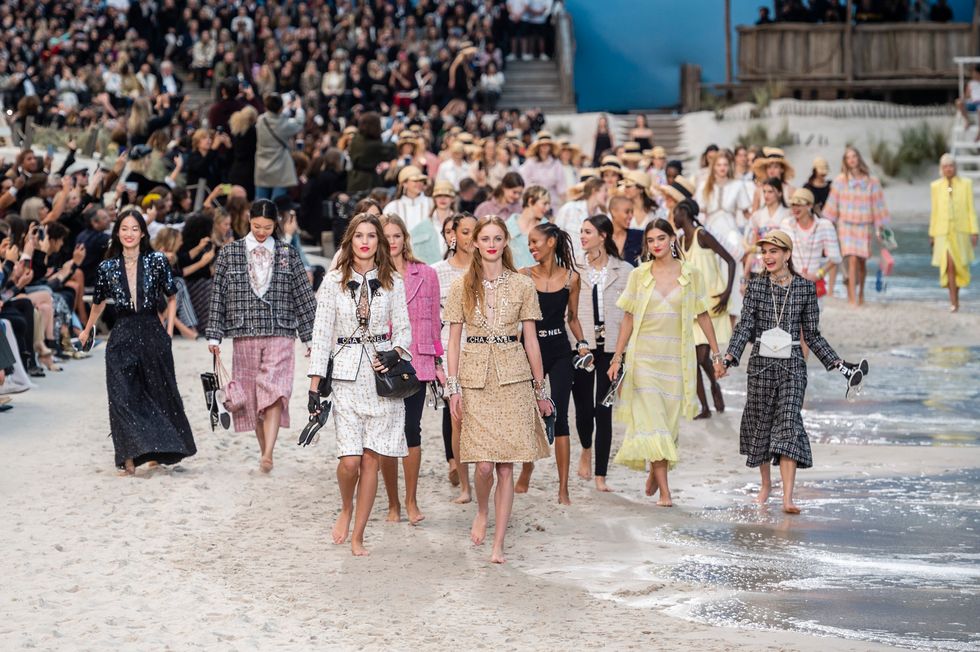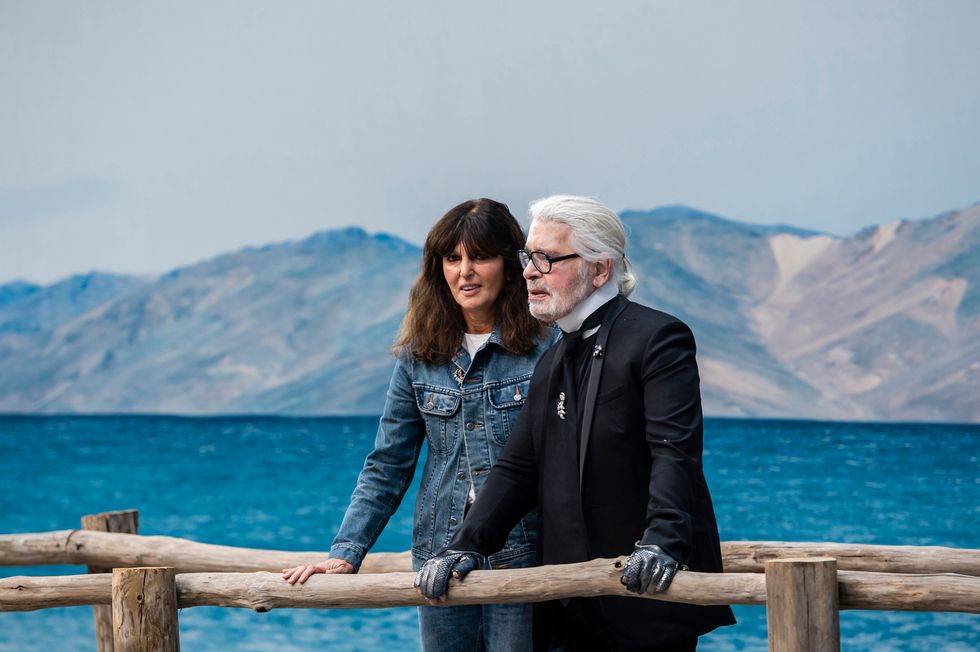 Photos via IMaxTree

Sign Up For The Morning PAPER