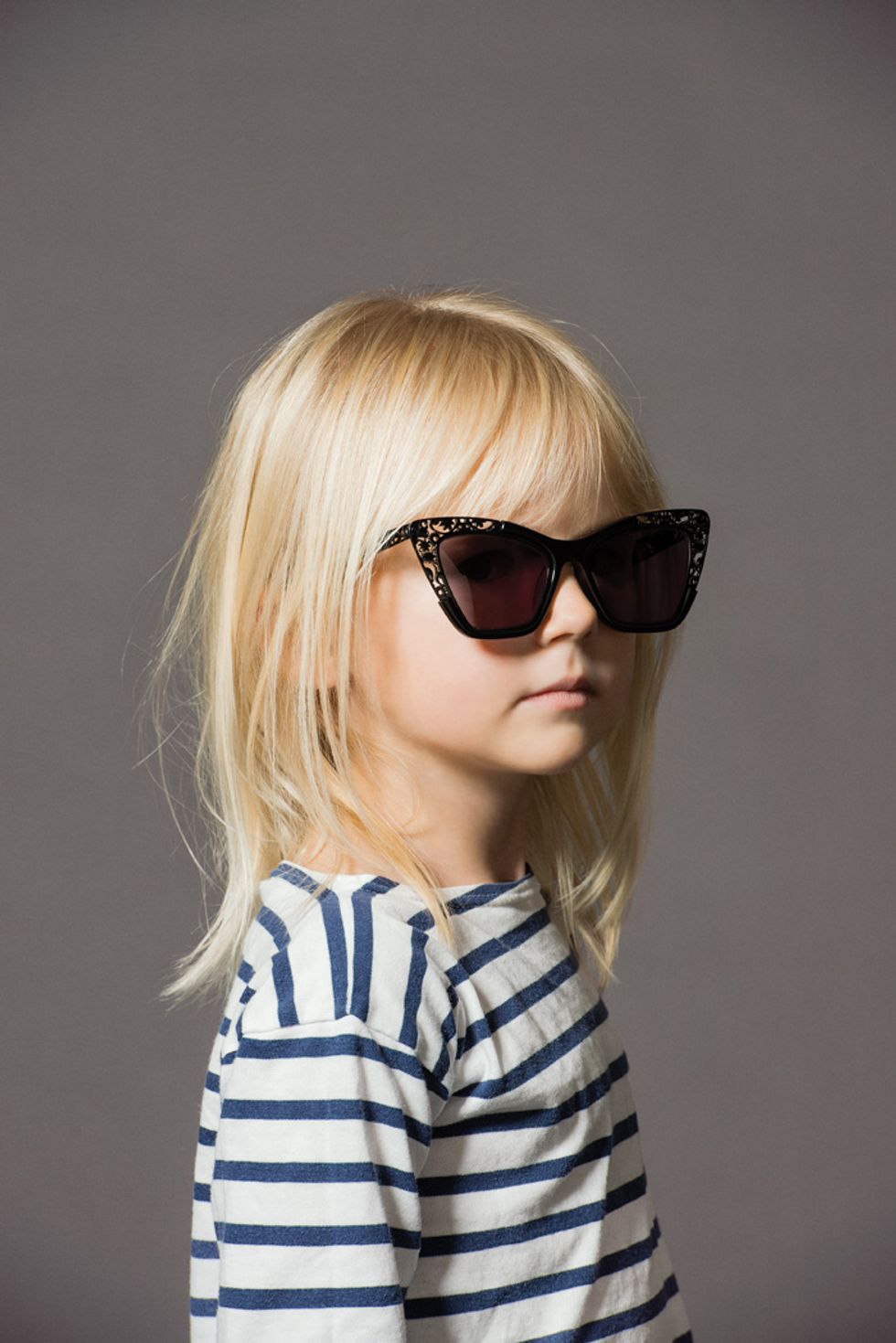 Last season,
Karen Walker
tapped Advanced Style blogger Ari Seth Cohen
to make portraits of
fabulous and fashionable 65-92 year-olds, and now the company is back with a campaign starring some very, very young kids. Shot by Derek Henderson, preschoolers Elise, Tyler, Alice-Rose and Claudia took portraits rocking Karen Walker eyewear and their own terribly chic outfits. You can also head over to the
Karen Walker website
to read interviews with the children (Tyler, pictured below, wants to live at Disneyland when he grows up and Elise, pictured above, likes Zebras "because they're very stripy"). We hate to admit it, but these kids are cooler than us -- they'll probably all grow up to be fashion editors, professional Instagramers and environmentally conscious architects who only wear Yohji Yamamoto turtlenecks. Check out all the campaign images below.