Kanye West took a break from his breathless, Twitter-Cumulonimbus, to proclaim his love for Zoolander 2.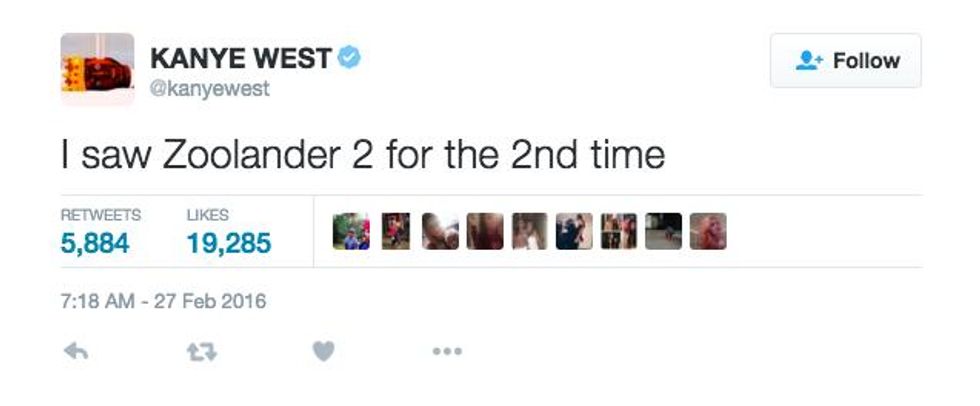 He also praised one of the film's stars, Will Ferrell.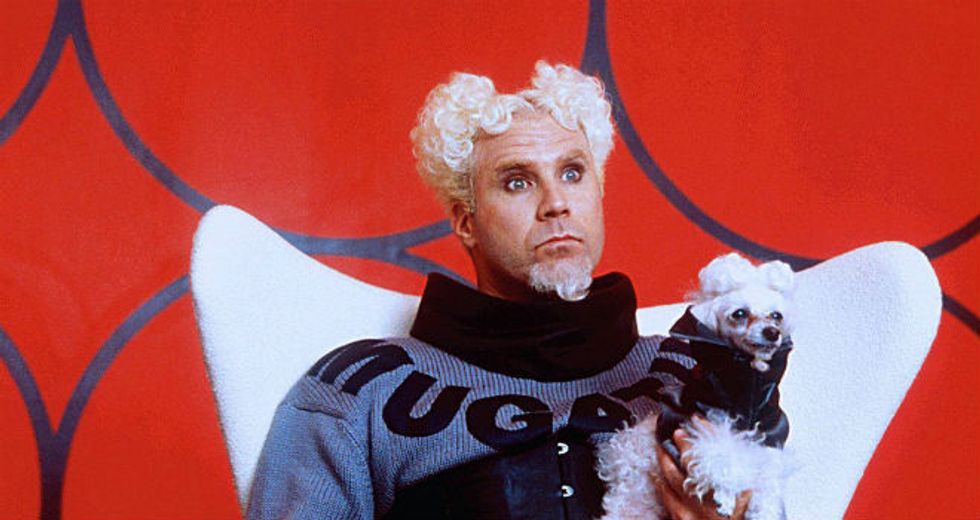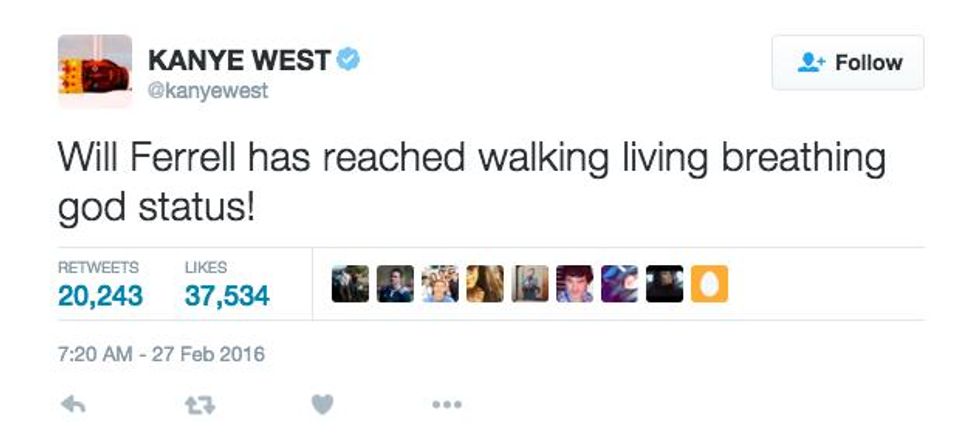 Like, really.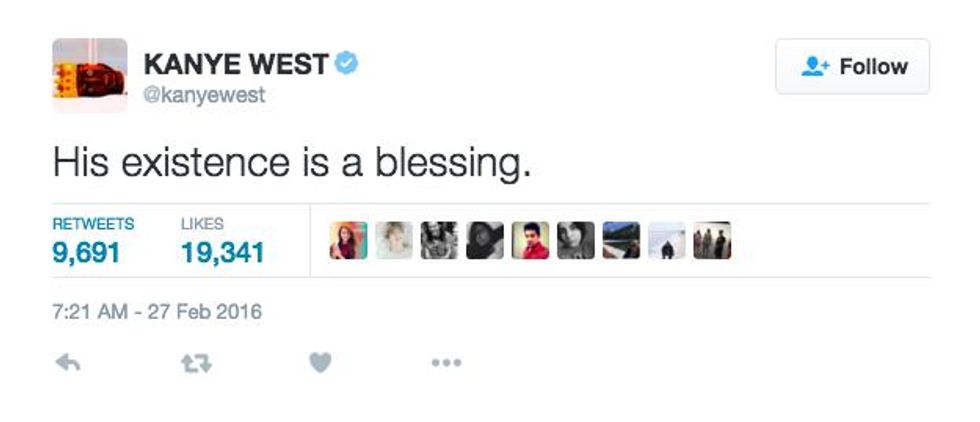 This isn't surprising, though; Ferrell and 'Ye are pretty tight.
If you'll remember, K. West had a hilarious cameo in Anchorman 2.
In a 2014 GQ interview, Kanye used a quote from Ferrell's other gem Step Brothers to articulate a metaphor about faith in God.
"This is the ultimate example of a person never losing his dinosaur. Meaning that even as I grew in cultural awareness and respect and was put higher in the class system in some way for being this musician, I never lost my dinosaur."

Word.
He continued...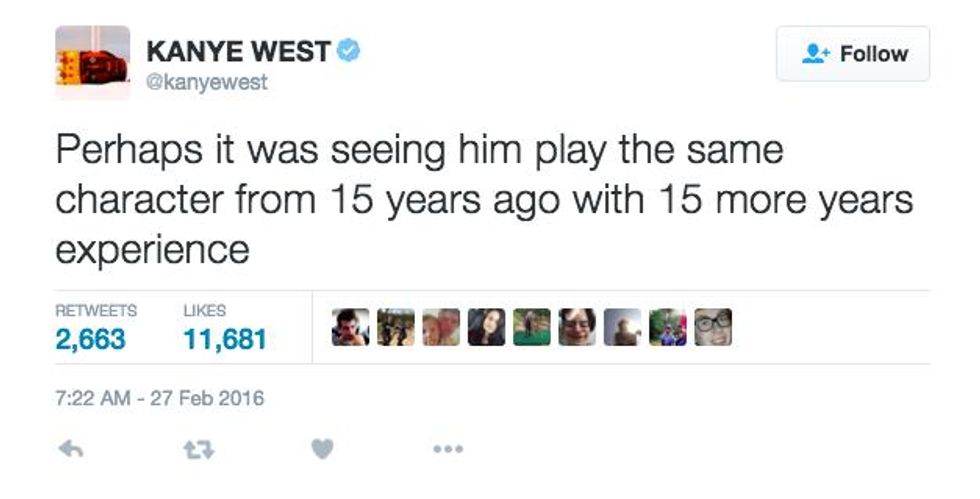 True!
He is pretty great, yes.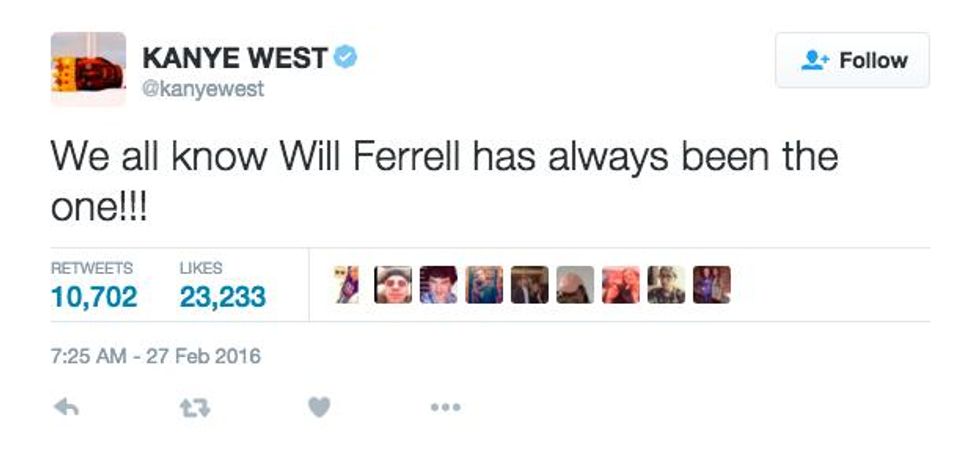 Will, you up?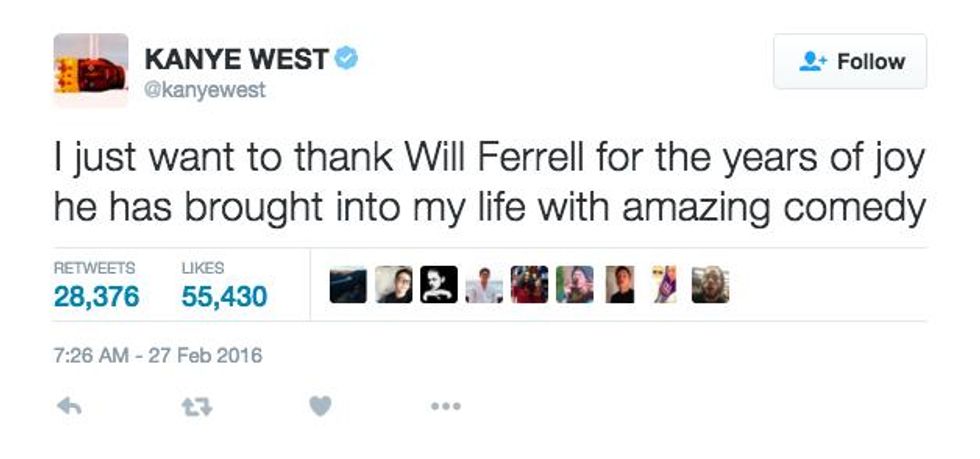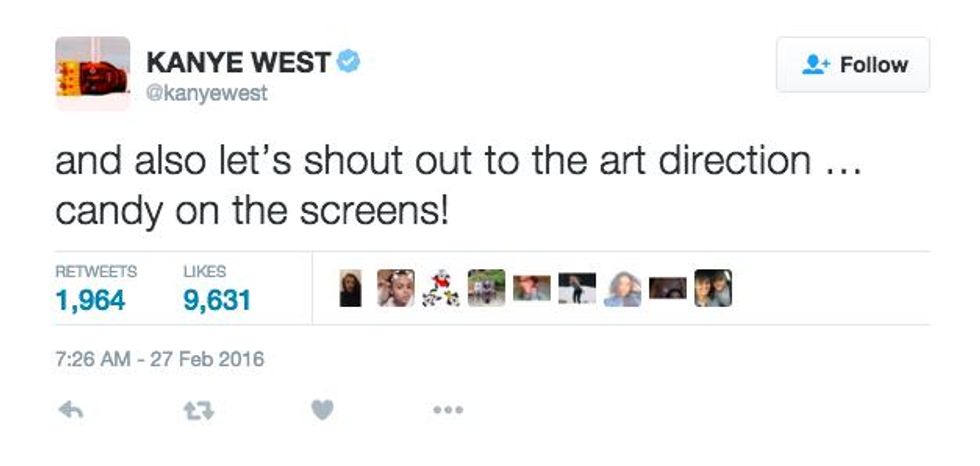 The new name of my non-existent memoir: Candy on the Screens.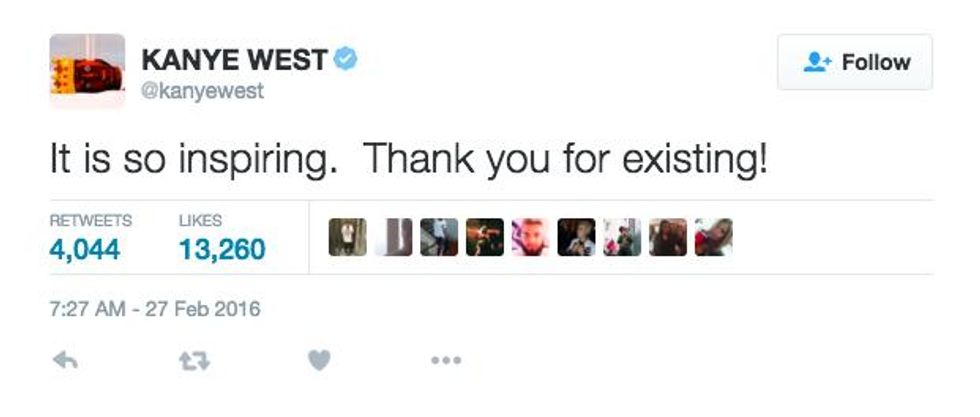 I'm sure Will is grateful for you, too, 'Ye.