Another day, another Yeezy rant mercifully brought to us by Twitter.
This time, Kanye's focus was on one of the greatest points of contention in his career: The Grammys.
He began with a simple, "Hi!"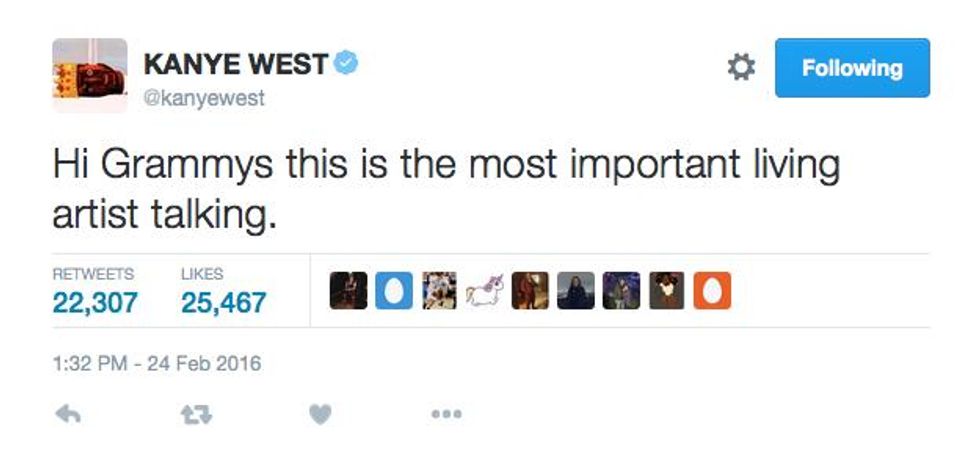 He continued....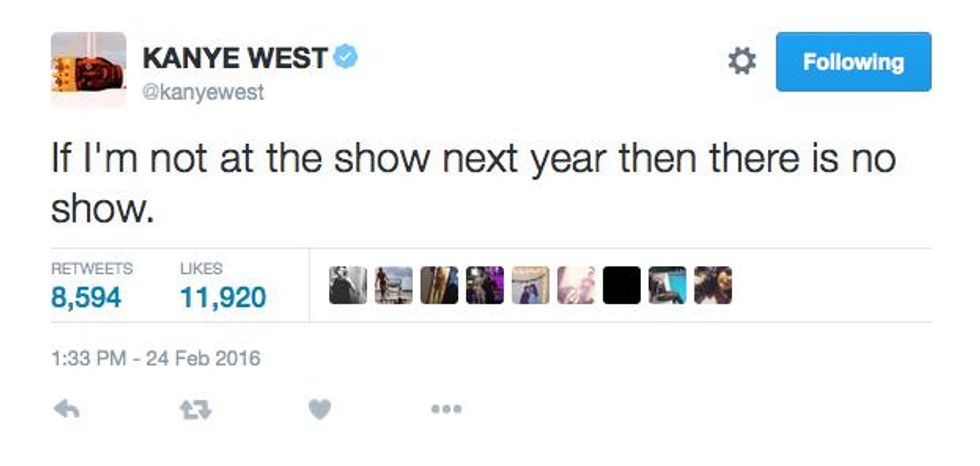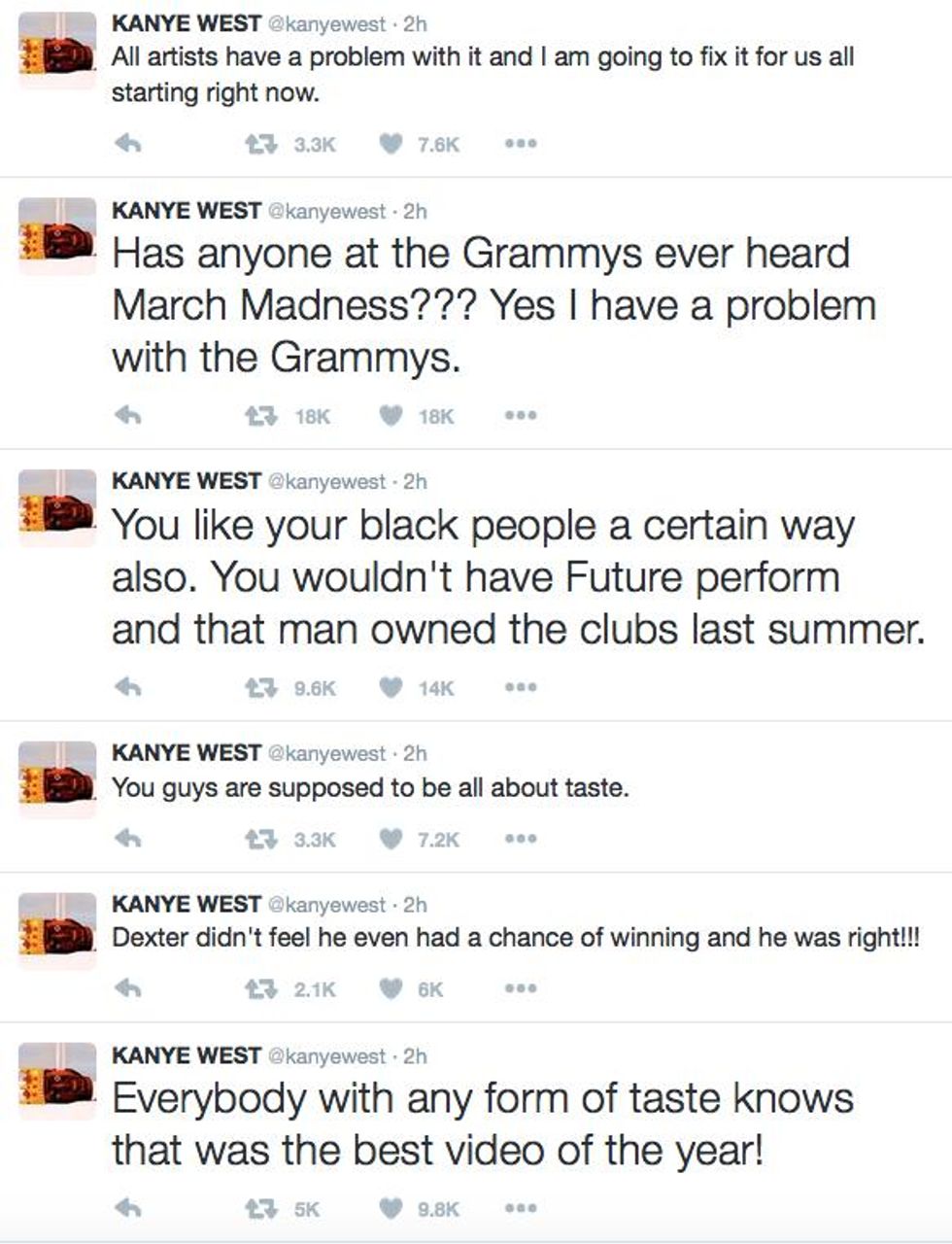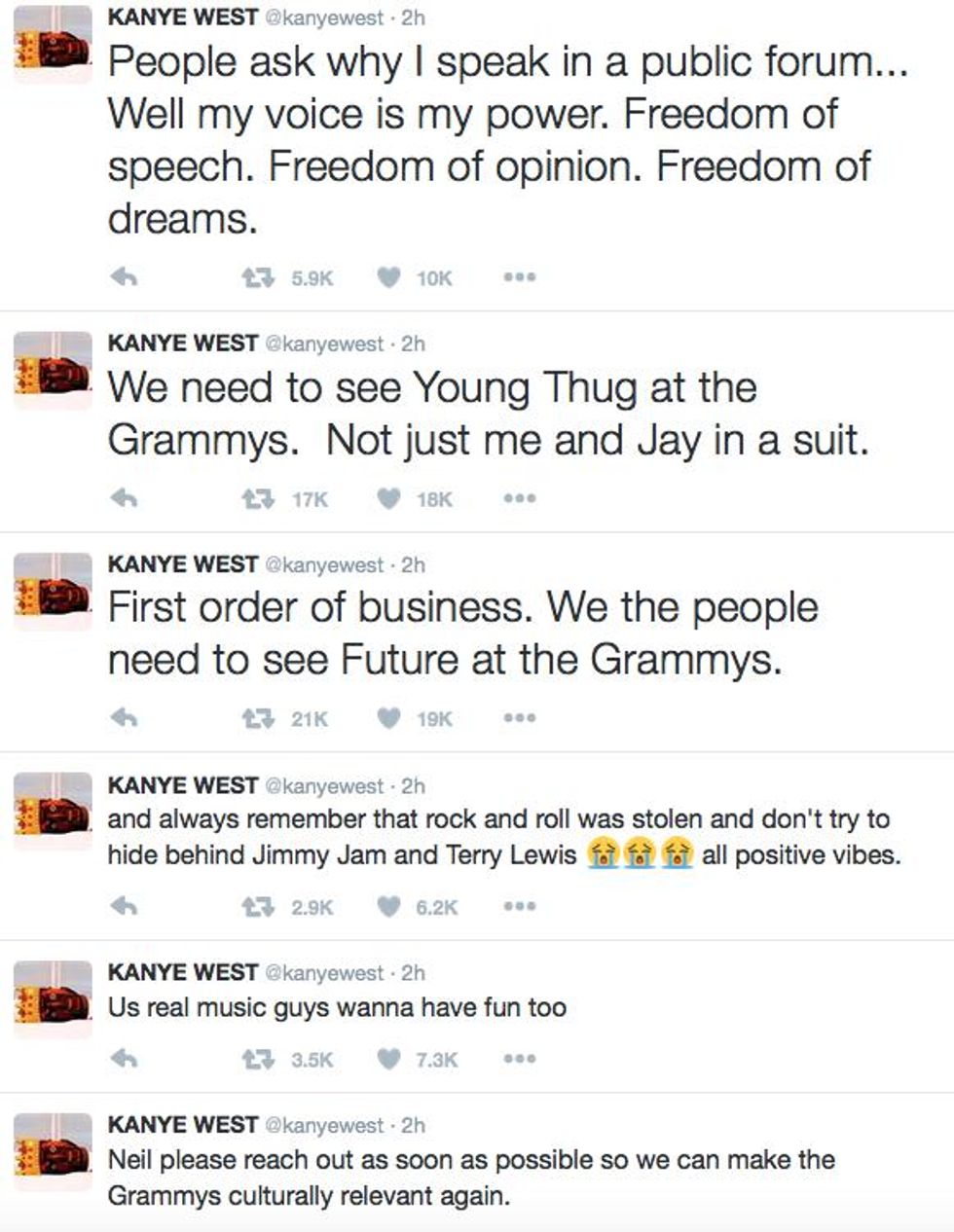 Kanye's not crazy, he's free: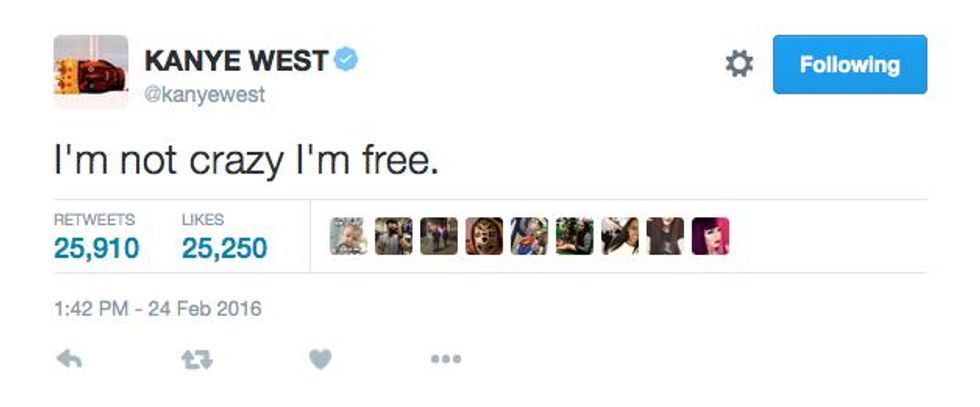 He loves himself:


He's also putting out a new album:

Kanye is the savior we need:

He's also woke.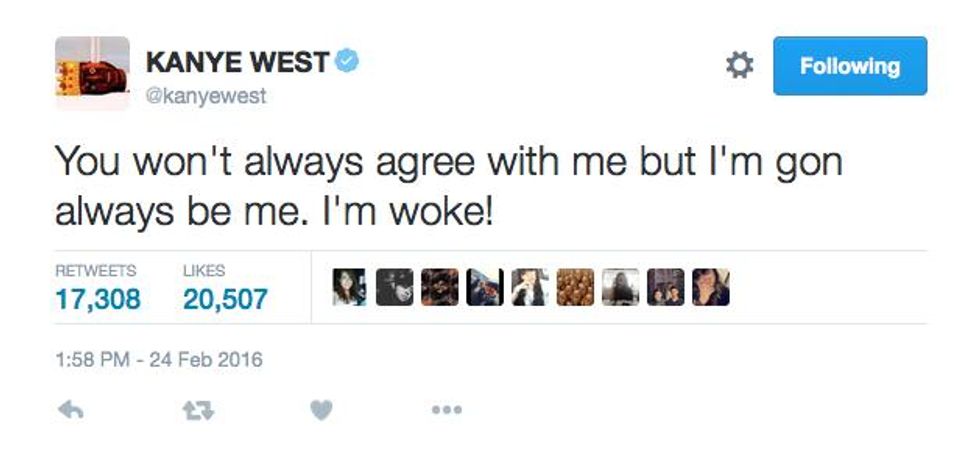 He ended it with this: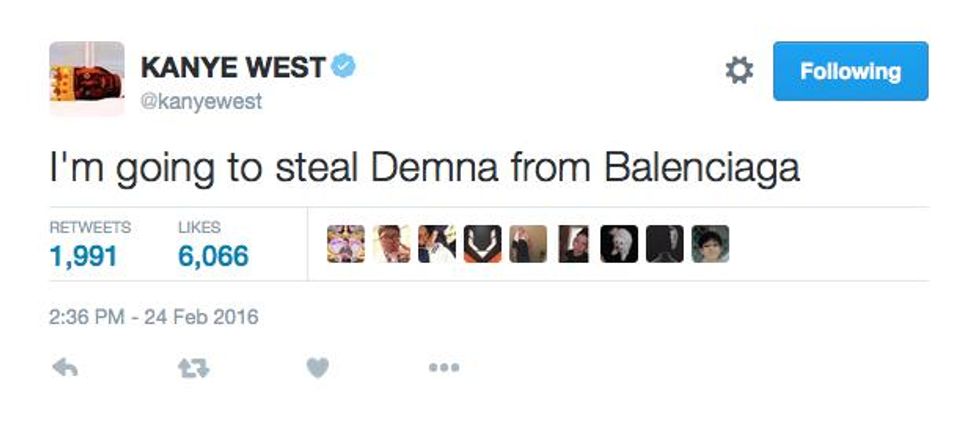 True.