Kanye's post-YEEZY SEASON 3 presentation solar flare on Twitter has not ended yet.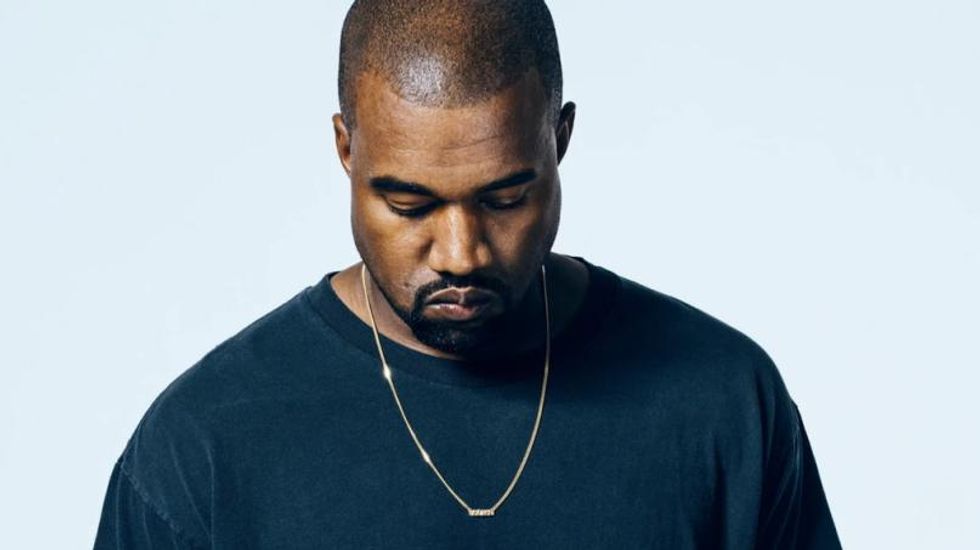 The rapper continued posting his thoughts, well into last night, and early this morning.
He reminded us that Thursday, he did, in fact, have an album listening party for The Life of Pablo and a clothing presentation at Madison Square Garden.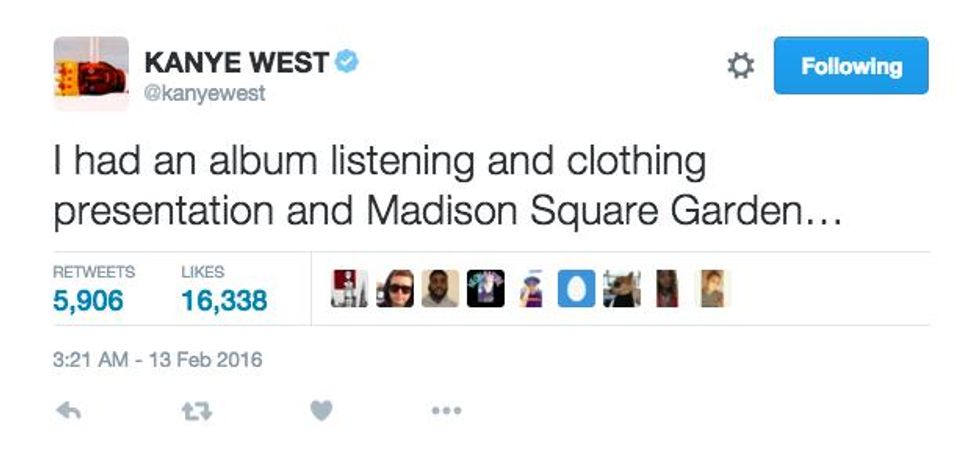 That is definitely what happened!
He described the scene...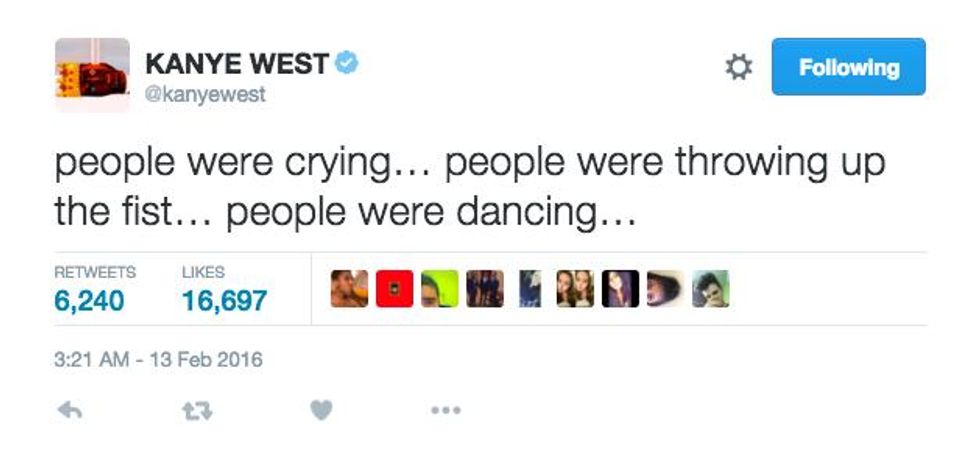 ...and dissed MediaTakeOut's negative review of the show.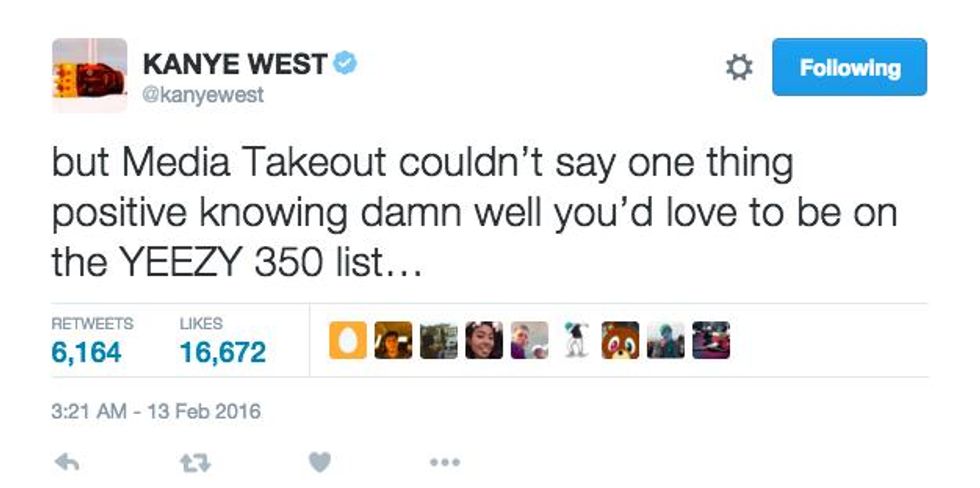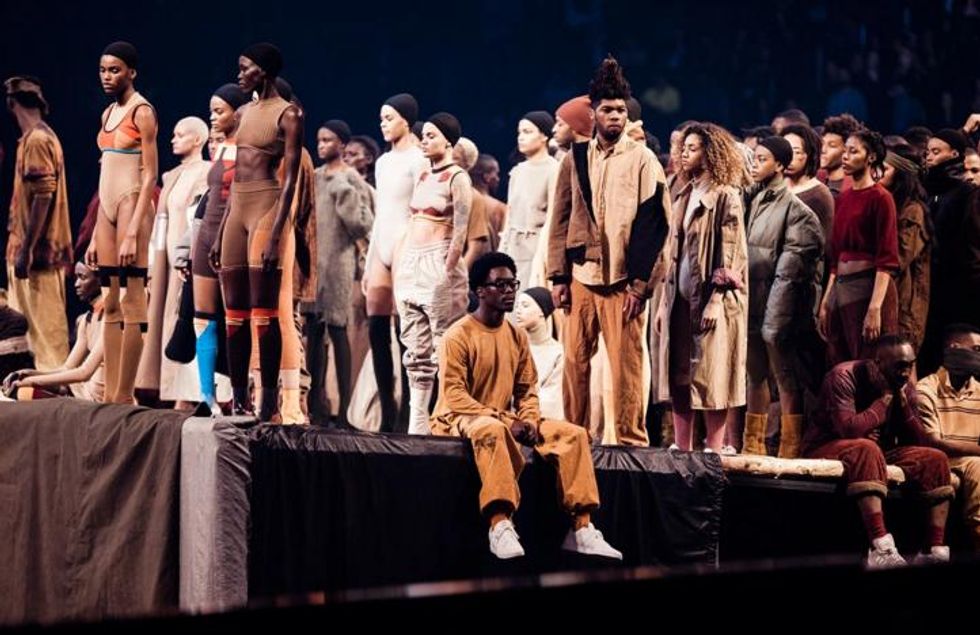 He called bluff on the haters:


Rest assured, I am not wearing bootleg or authentic Yeezy's, because I have to pay rent and buy food and water so I don't die.
He went on!
The mirror truly has two faces...

One more thing, MediaTakeOut!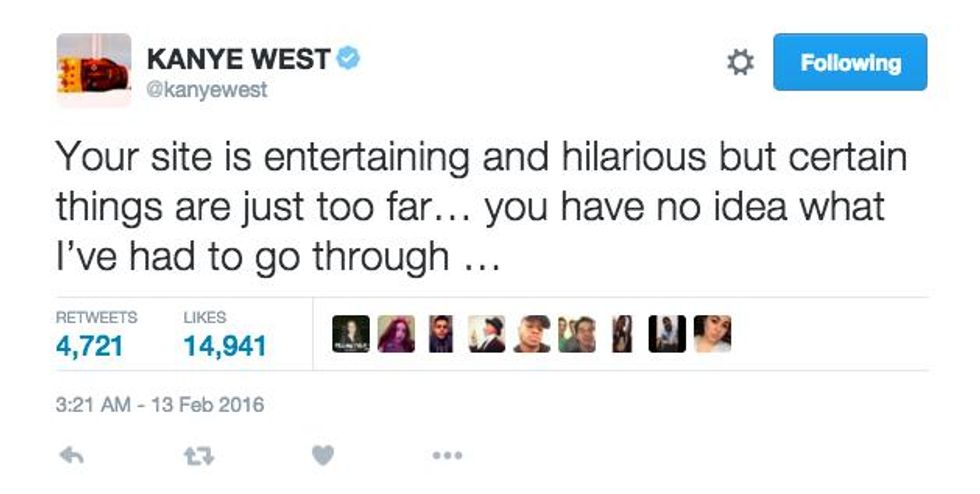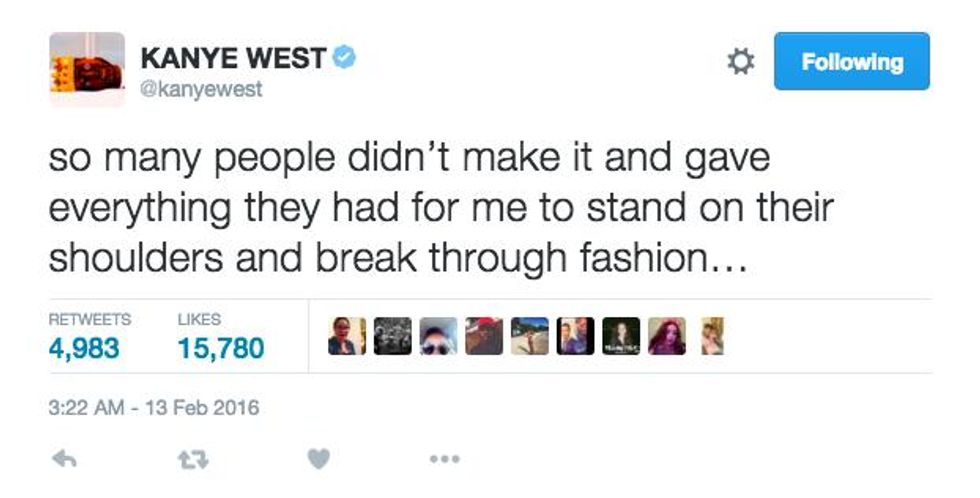 Behold: the paradigm shift.

Kanye then did his duty as a good son-in-law, striking back against the transphobic comments on MTO's site, regarding this very sweet photo of him and Caitlyn Jenner.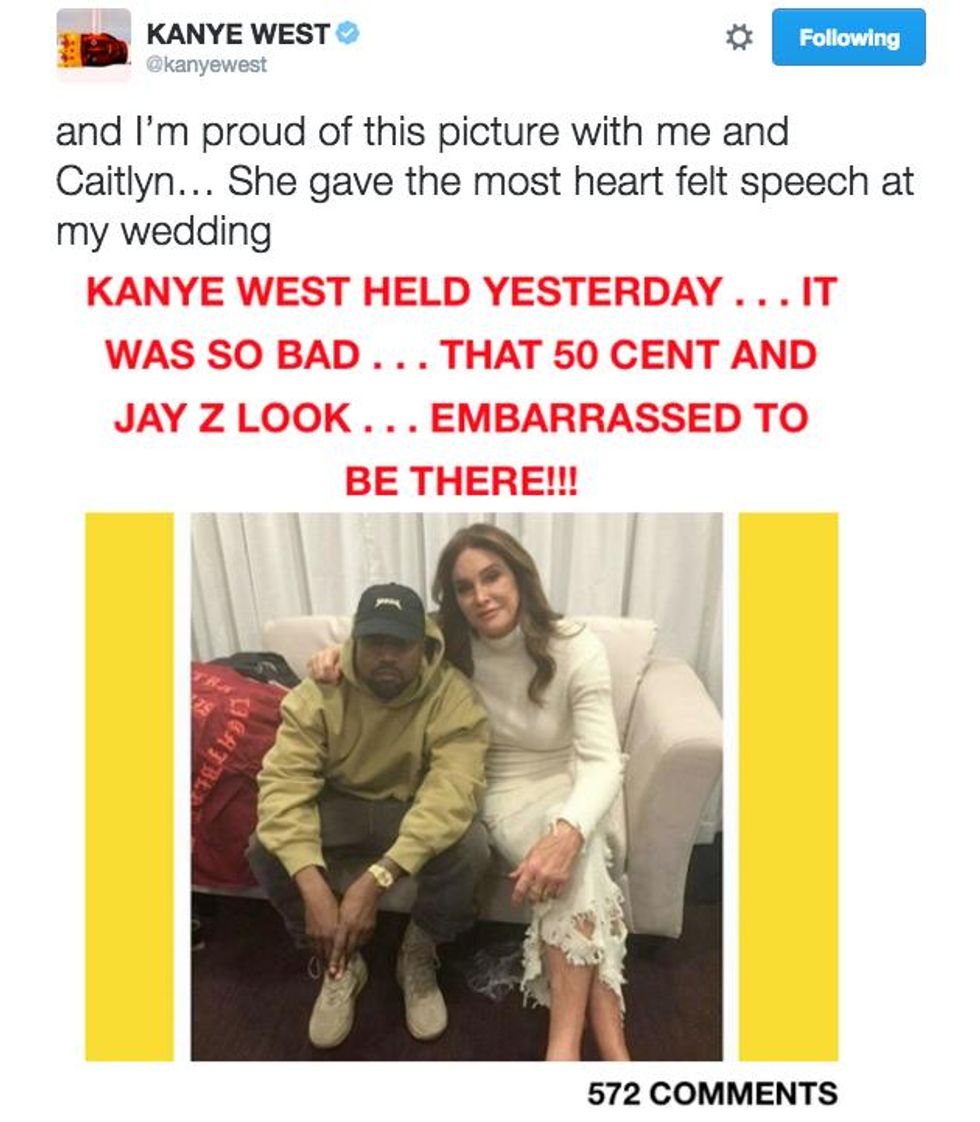 He appreciated her support.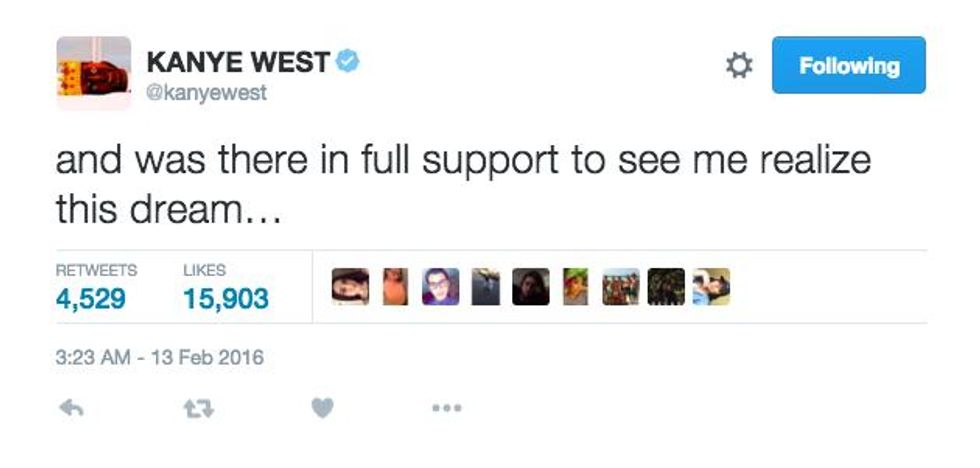 'Ye then gave a shout out to his mentee, and fellow musician-turned fashion designer, RiRi, whose "wealthgoth" collaboration with PUMA, Fenty X Puma, debuted last night.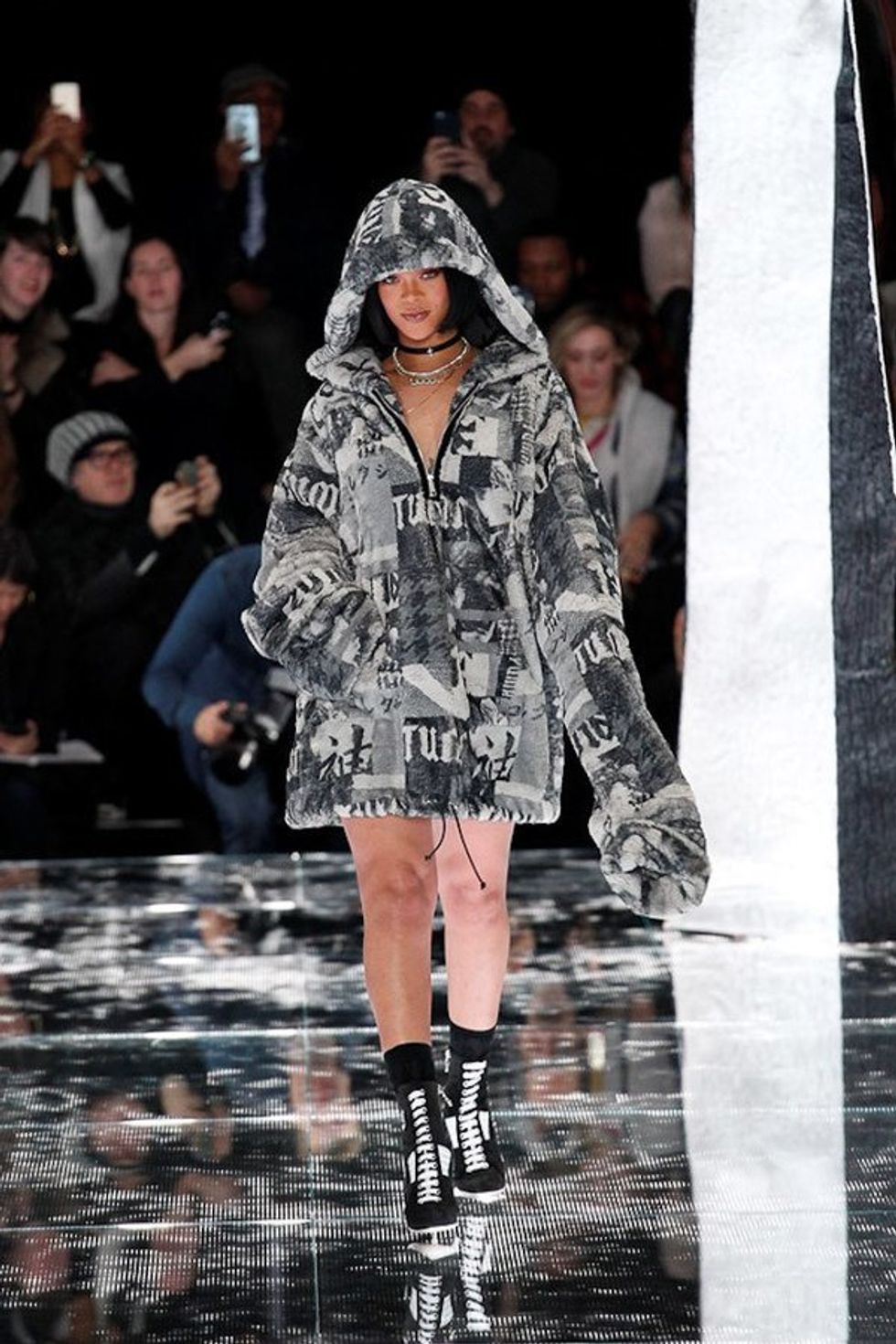 He continued...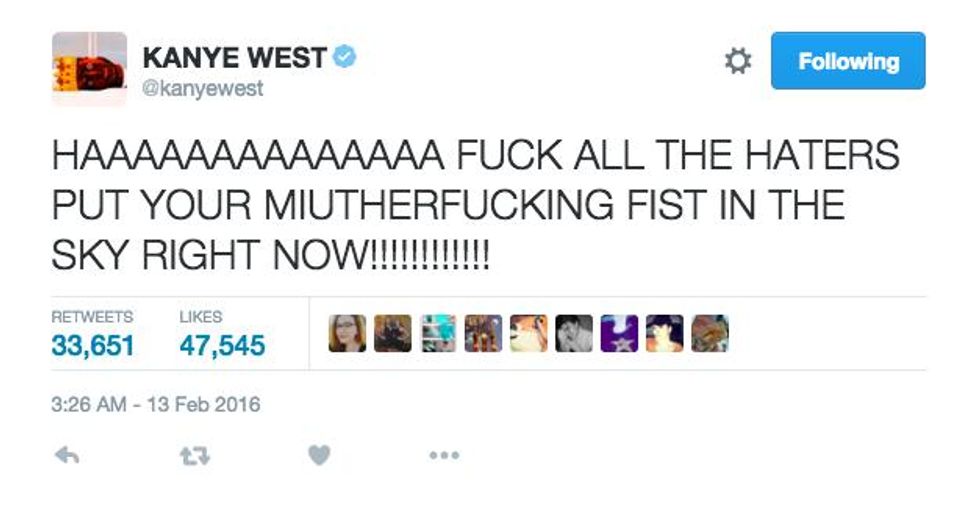 Have you ever seen the ending of Tron?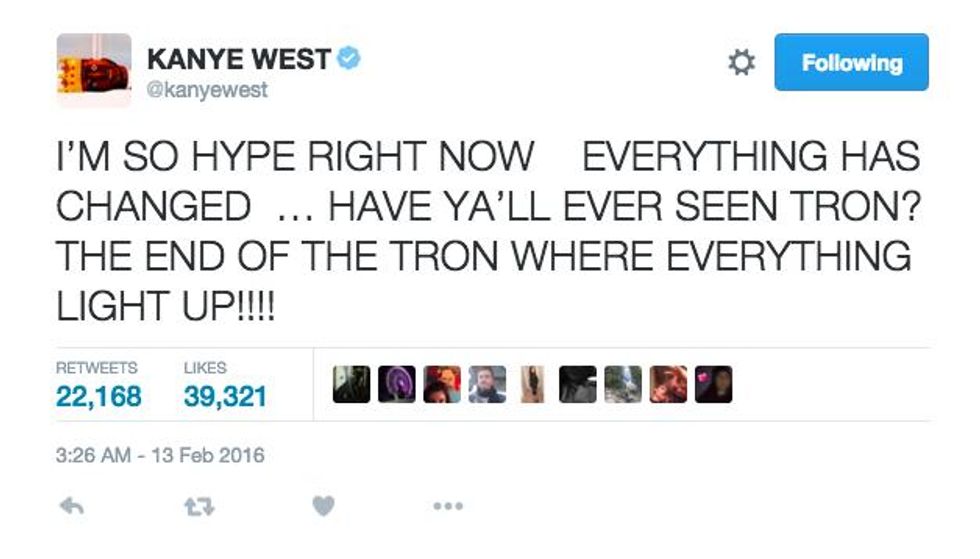 Tron.
Any minute now...