Kanye West has kept it remarkably chill on Twitter over the past few days.
After his praise of Will Ferrell, he tweeted joy over Leo DiCaprio's big Oscar victory...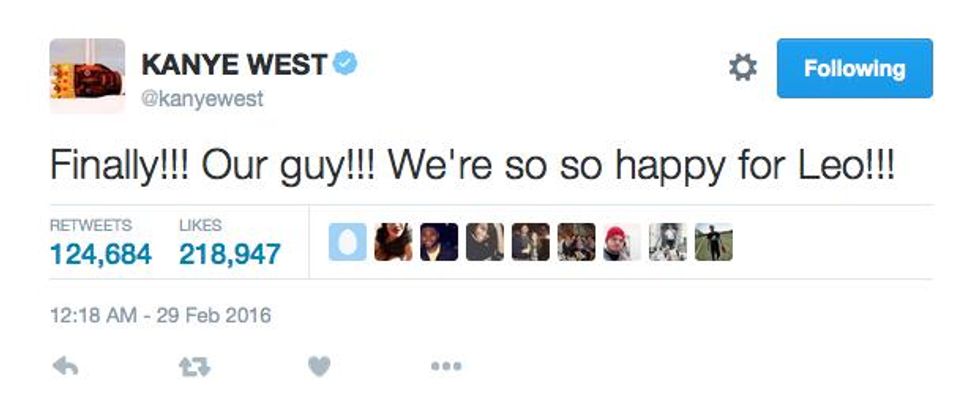 ..."Our guy."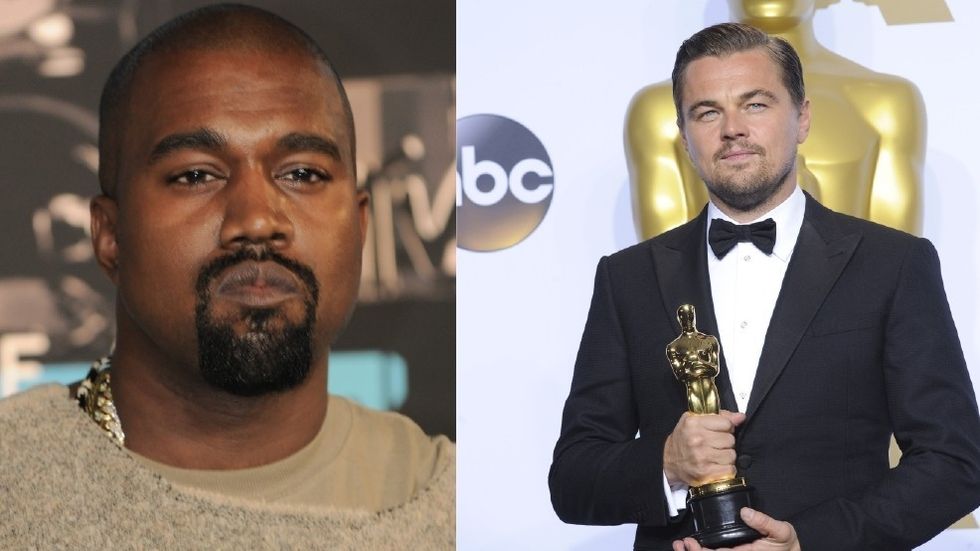 Not sure who "we" is--I assume he's speaking on behalf of humanity.
He also shared this photo of him listening to Sufjan Stevens' most recent masterpiece Carrie and Lowell, with the cryptic "Day 3," caption (West is already at work on a new album).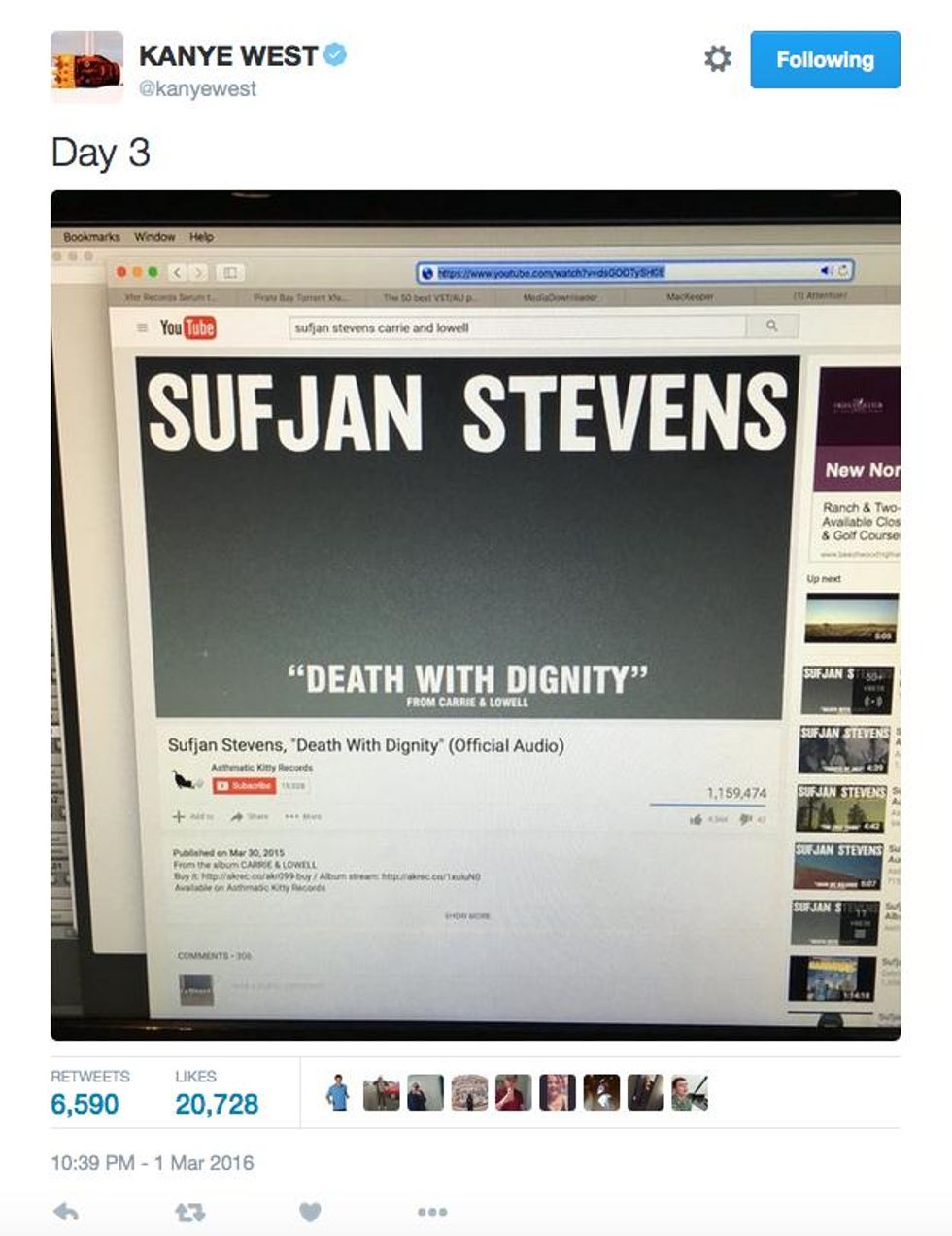 Peep that Pirate Bay tab!

He was probably pirating Life of Pablo.

This morning, however, West confirmed some new music of his own, casually stating that a collaboration with Weezy himself, as well as 2 Chainz, will be released this coming Friday.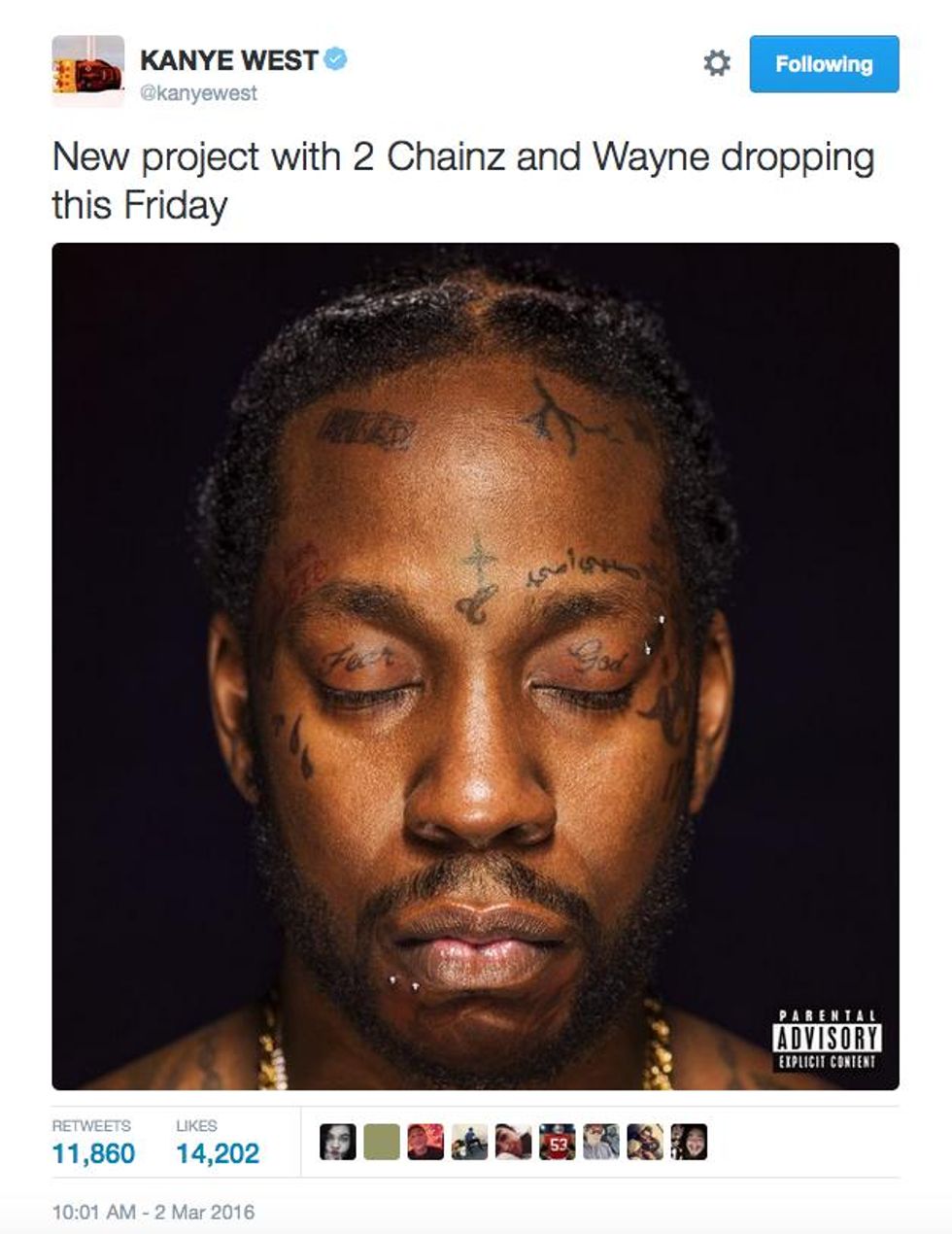 Cue the swelling yelps of joy.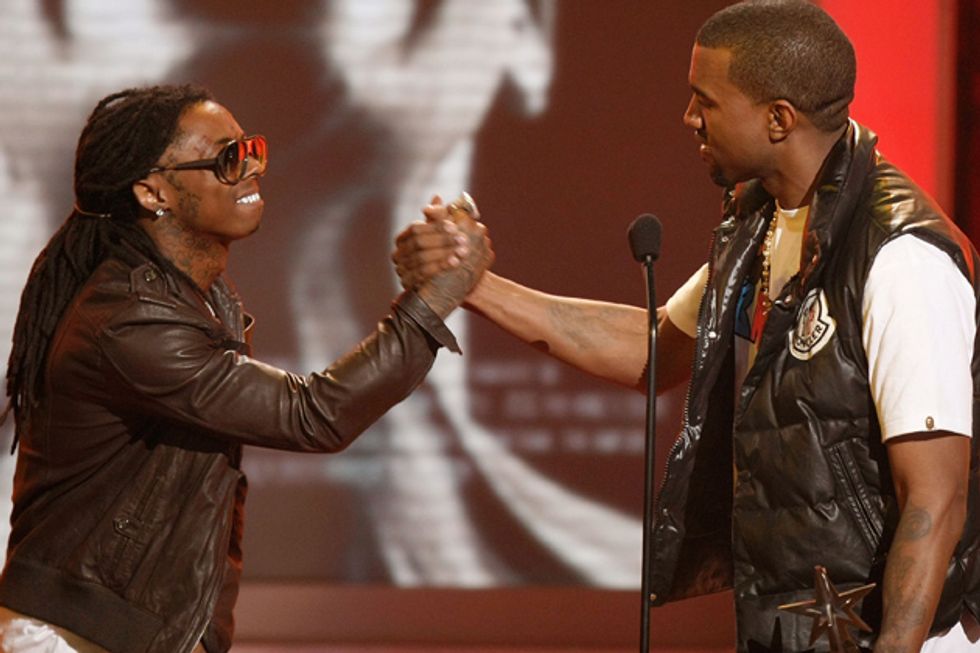 Good Fridays once again!