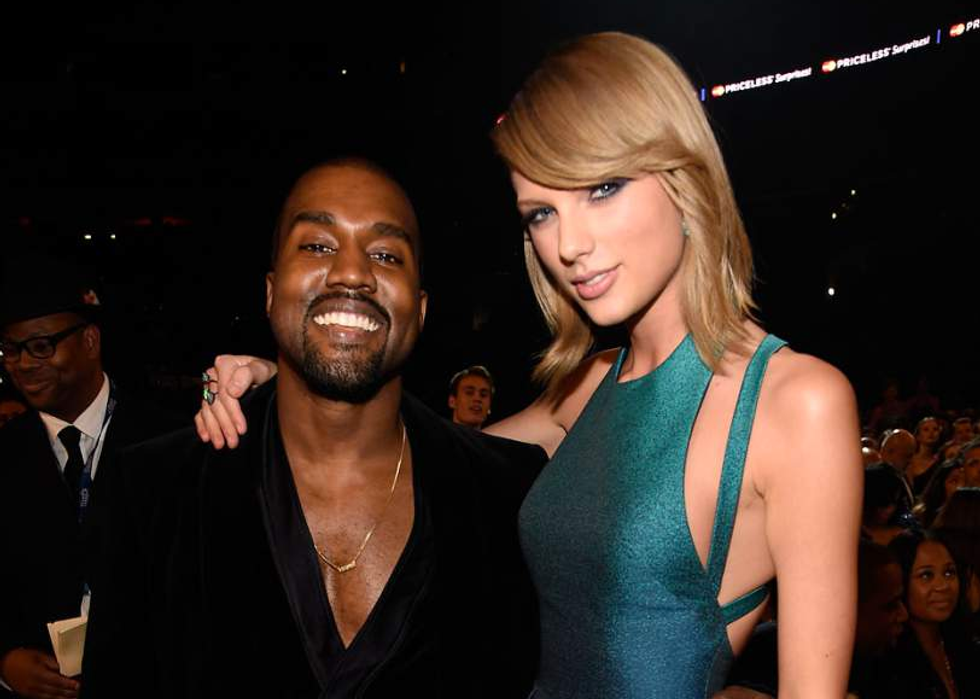 After Kanye West imparted his passionate
manifesto
unto the
Grammys
, as is tradition, the rapper visited Ryan Seacrest's radio show to clarify his comments regarding the award show and Album of the Year winner, Beck. West talked to the host about everything from the voices inside his head that made him do it, admiring Beck as an artist, and the general wackness of the Grammys. "[When Beck accepted his award] everybody was looking at me and people starting screaming, 'Kanye! Kanye! Kanye!' Okay that didn't really happen, these were the voices in my head," West joked about the moment on
On Air
. "But I just really didn't want to take away from Beck's moment or the time he has to talk. [When I walked on stage] it was kind of a joke, like the Grammys themselves," he added. Later he summed up the whole debacle with, "It's very hard for Kanye West to not be very true and vocal to what he feels." And who can really blame Kanye West for that? Certainly not Kanye West. 
Kanye West also revealed to Seacrest that Taylor Swift, who West gave the Beck-treatment to at the 2009 VMAs, wants to get into the studio with him after the two selfied and made up at this year's Grammys. Personally, this is terrible apocalyptic news that completely ruined my morning and honestly felt like an intimate attack on my well being, but Kanye West sees it differently. As in, he actually thinks this is a good idea and will produce listenable music: "Any artist with an amazing point of view, perspective, fanbase -- I'm down to get in the studio and work with. I don't discriminate," Kanye explained. "If I could be involved in giving people any type of energy, advice in the studio -- whether you're Beyoncé, whether you're Taylor Swift, Jay Z or Beck, I'd like to be involved in that." Kanye West has done
mediocre pop collaborations
before, so
I guess
this really isn't all that different.
Whatever
. But all T-Swift shade aside, it looks like we can all expect some new music from the newly minted besties in the ever dimming future.
Listen to the full interview between Ryan Seacrest and Kanye West, below: