[UPDATE 03/02/2016, 9:20 p.m.: DeadMau5 apparently woke up from his nap a few hours ago just to tweet the following. Yikes.]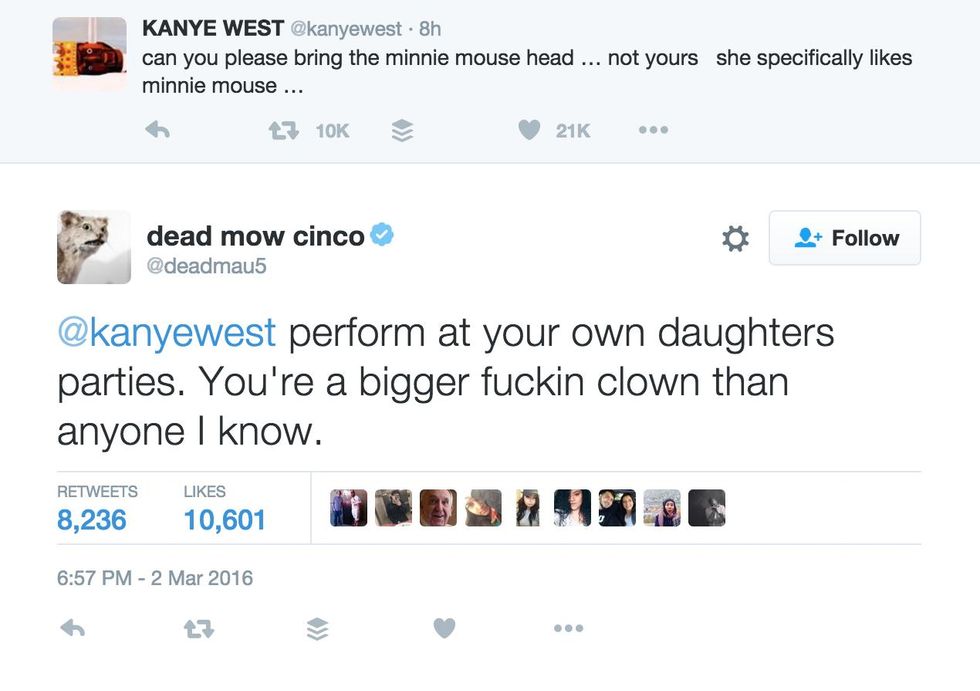 Kanye's recent Sufjan Stevens Twitter plug garnered a flurry of questions, some regarding his already-in-the-process next album, and some for his visible Internet tabs.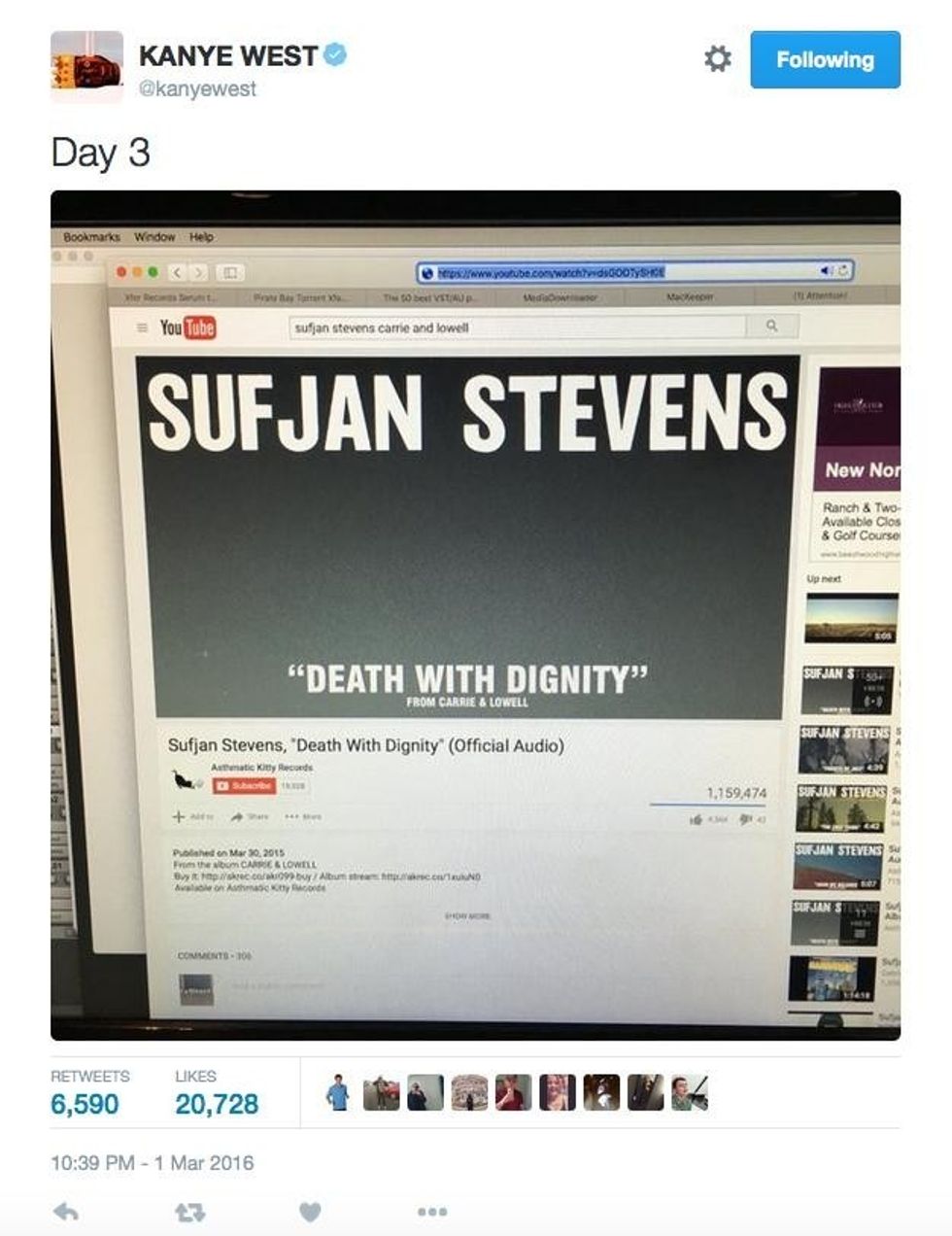 Namely the Pirate Bay torrenting site, where Mr. West seemed to be illegally ripping Xfer Records Serum--a digital synthesizer that costs $189.00.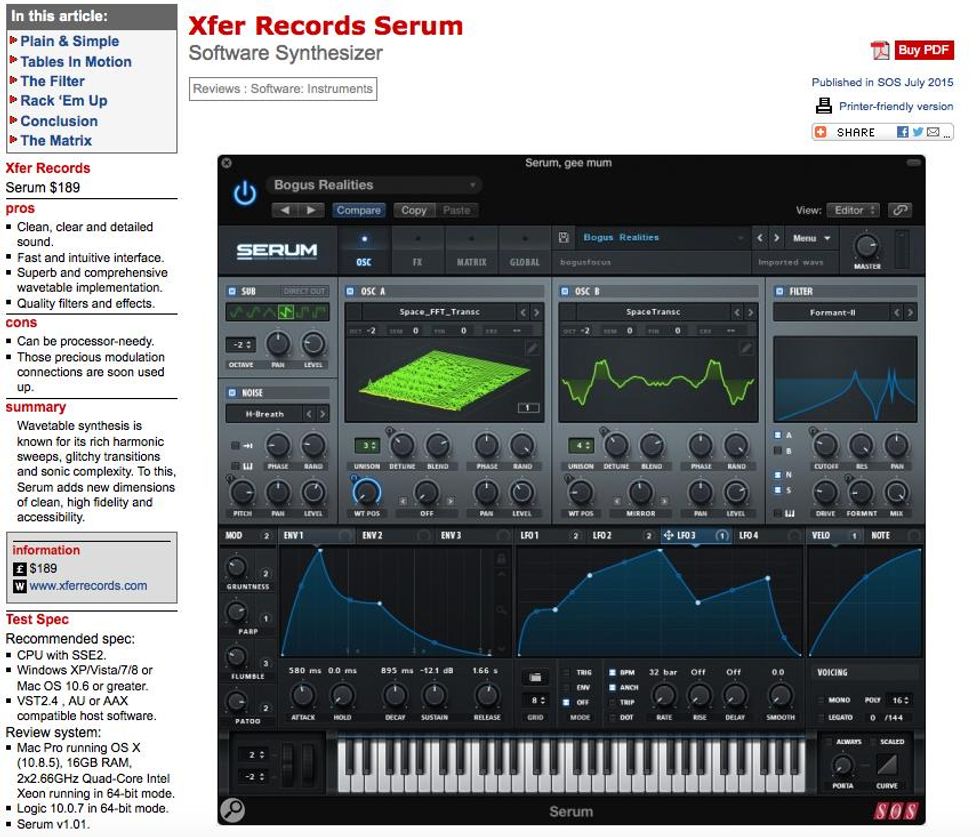 Producer and fellow TIDAL resident, DeadMau5--the literal manifestation of every Tinder bro who mentions that they like "EDM" in their profile...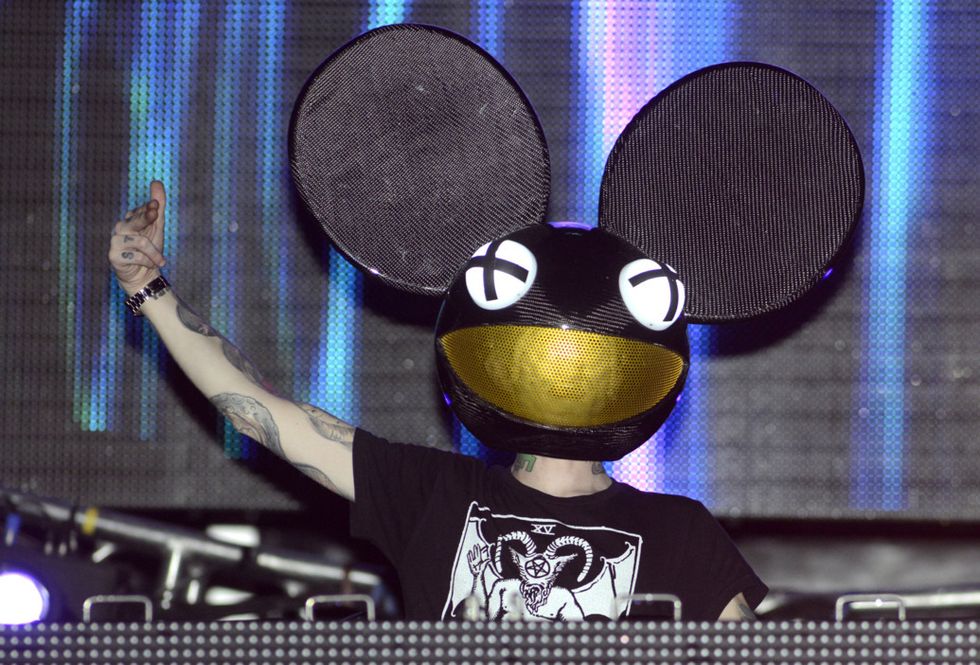 ...called out Kanye on Twitter.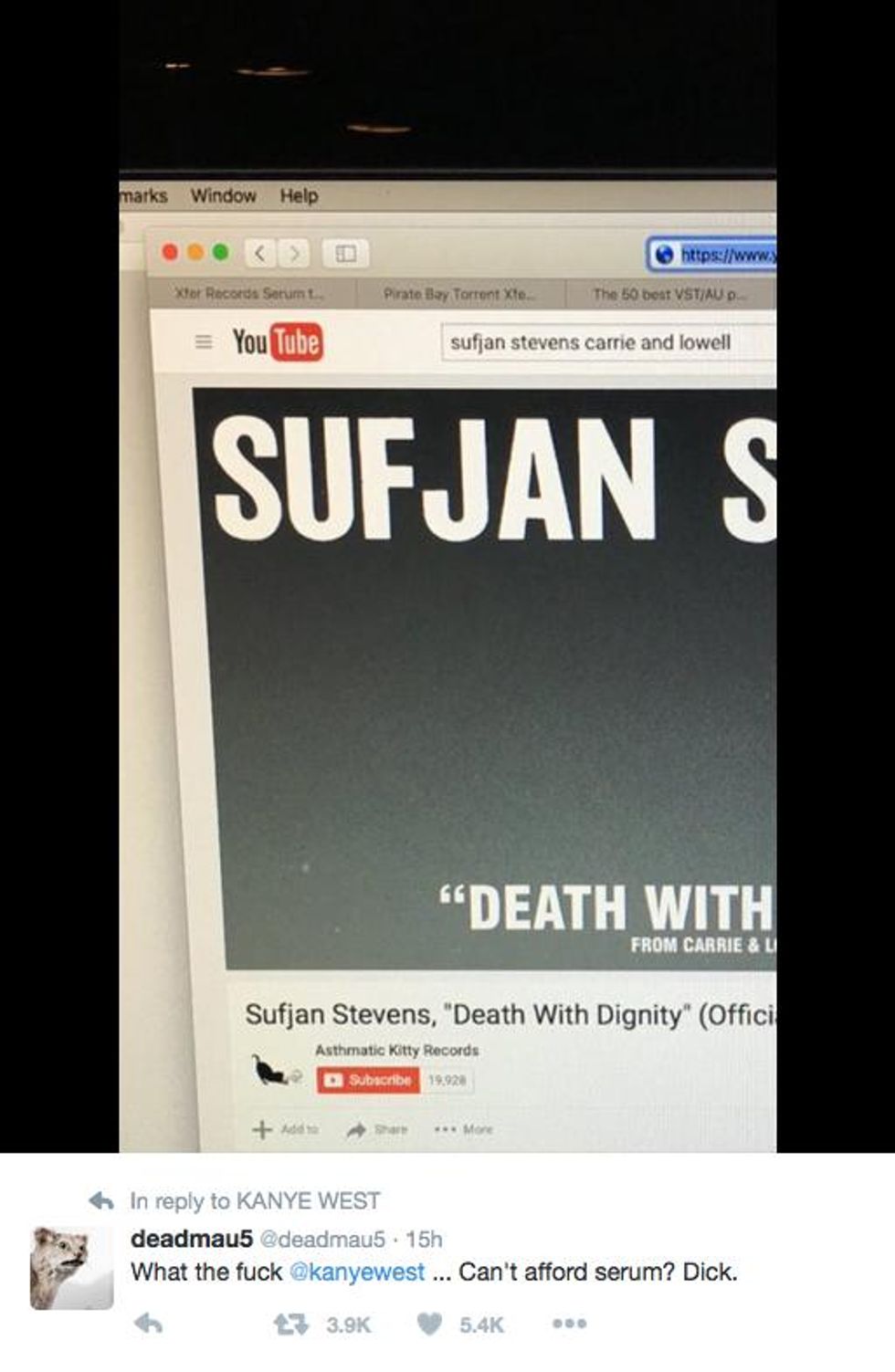 He insinuated that Ye's recent admissions of debt (in the $53 million range) had him resorting to piracy.
Mr. Mouse didn't stop there.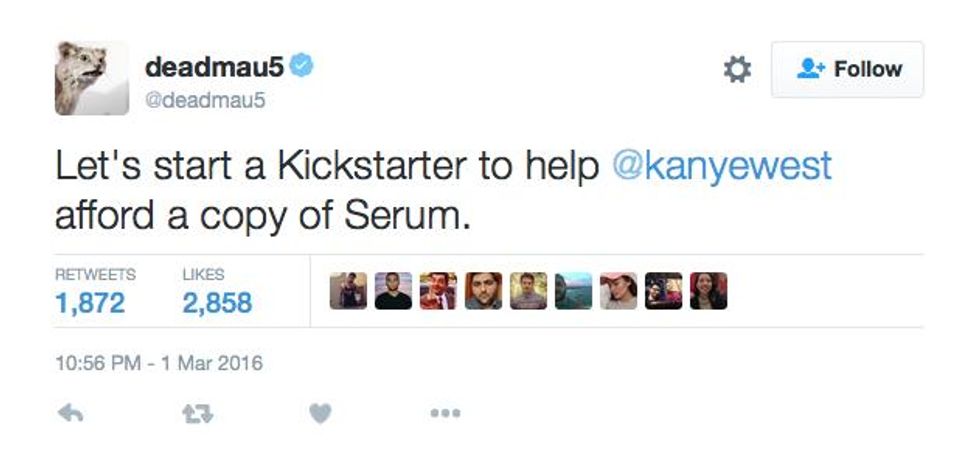 ...
Unfortunately, the rodent-head wearing DJ forgot he was calling out Kanye West.
And then this happened.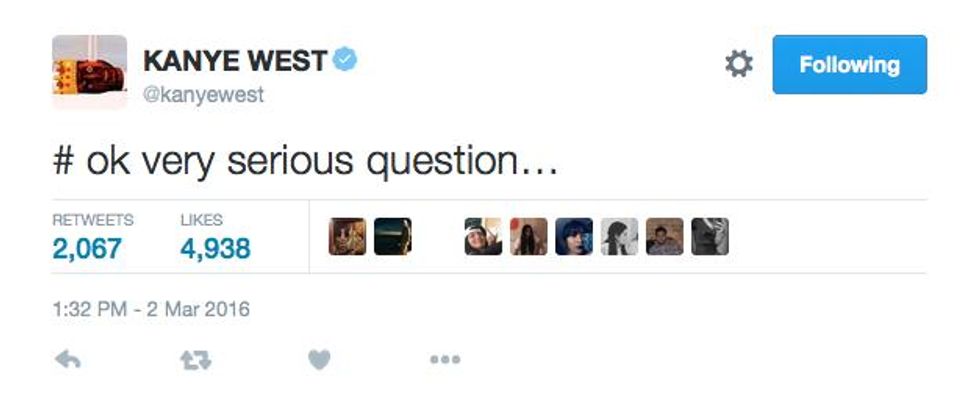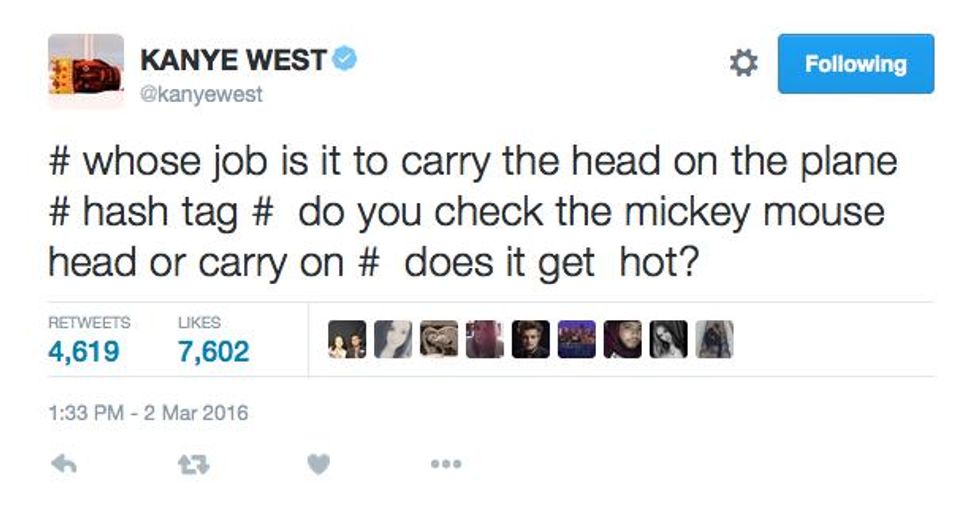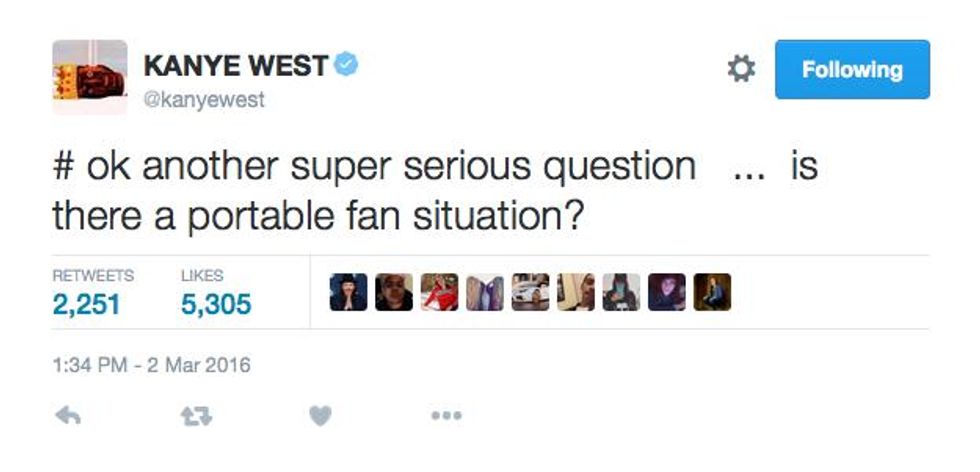 You (don't) reap what you sow, Mau5.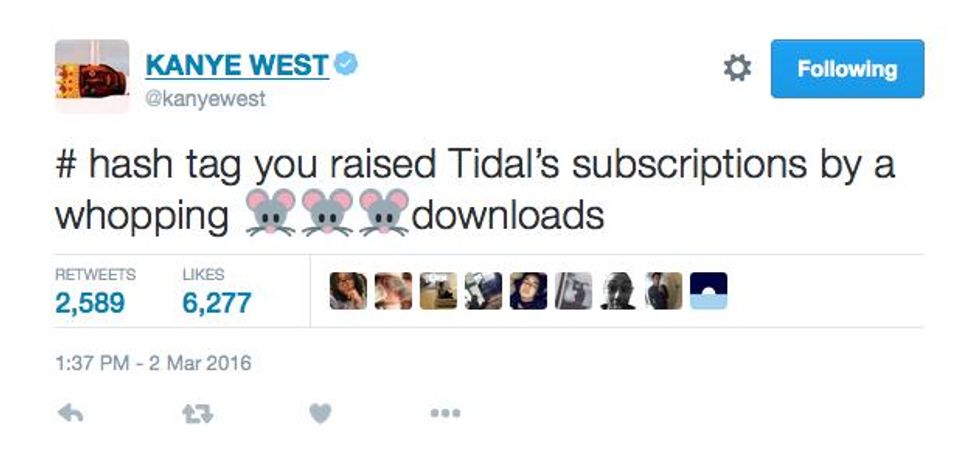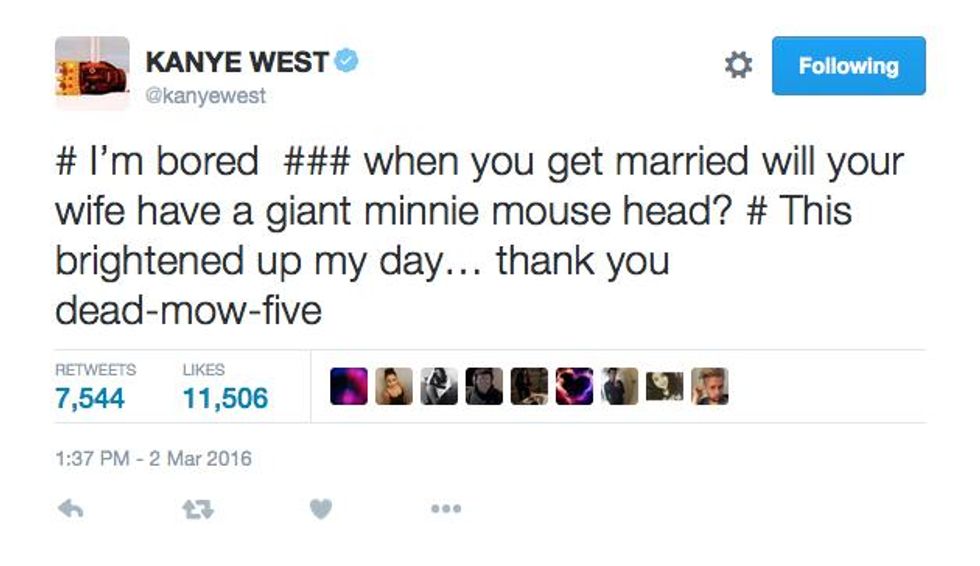 DEAD MOW FIVE!!!!!!!! THANK YOU FOR VALIDATING MY MISPRONUNCIATION, YE!
You thought he was done?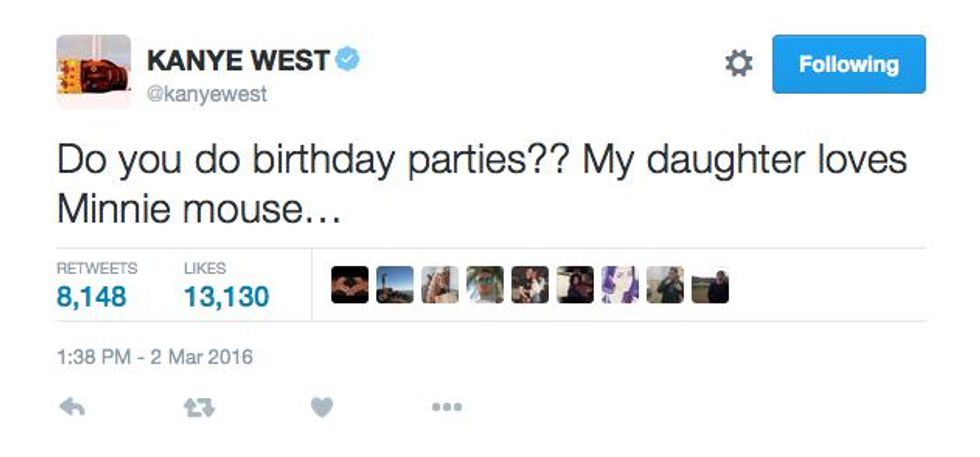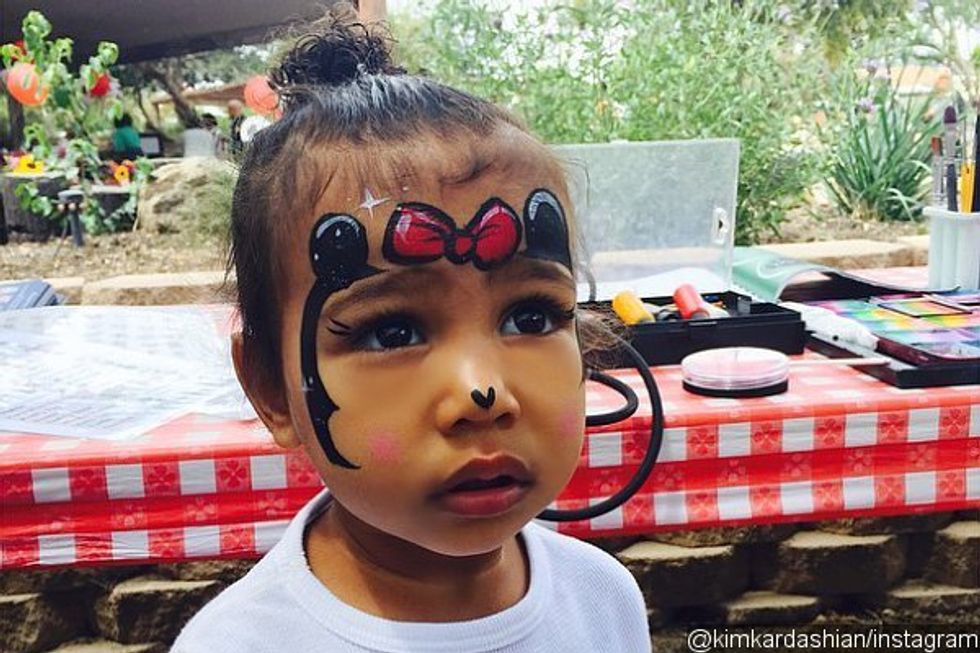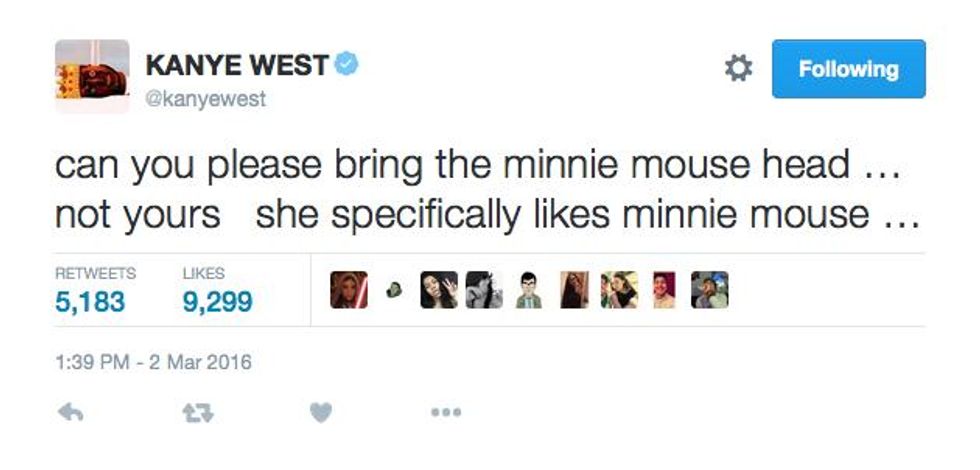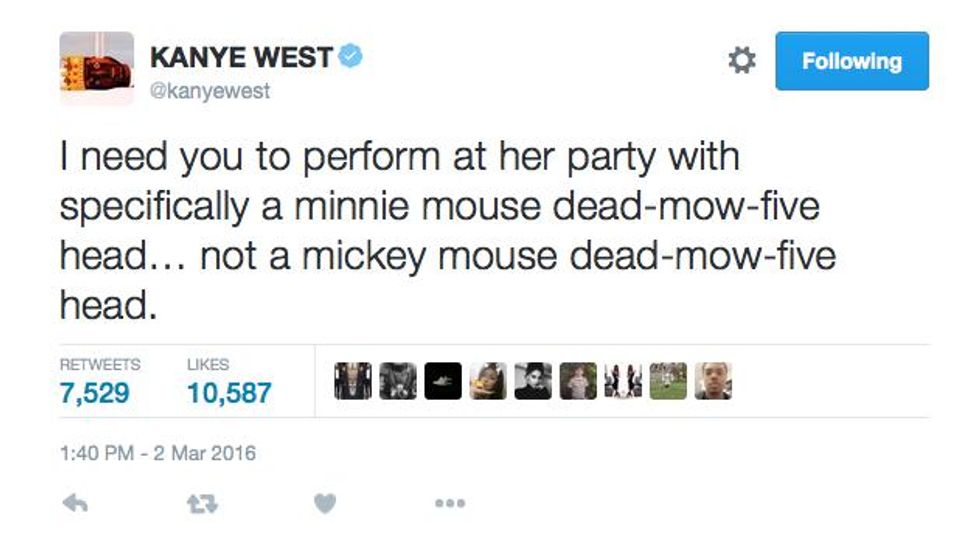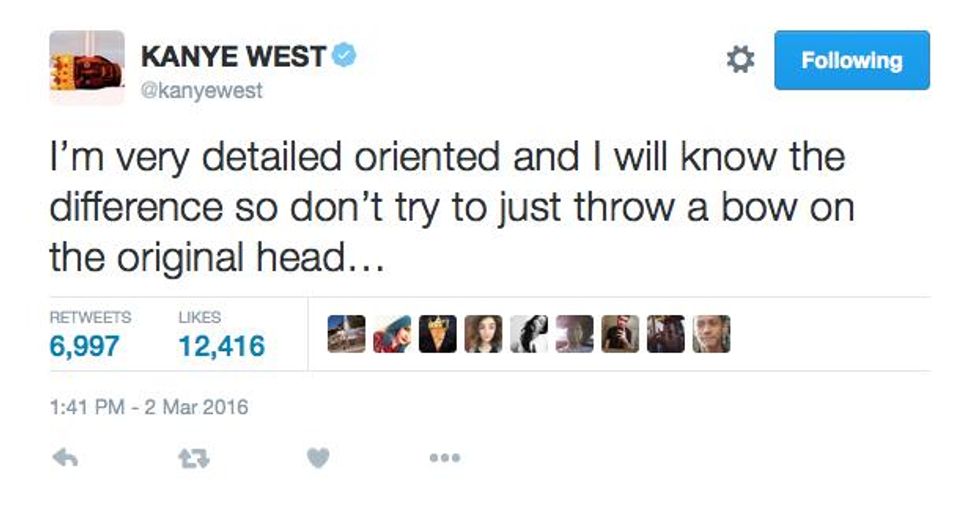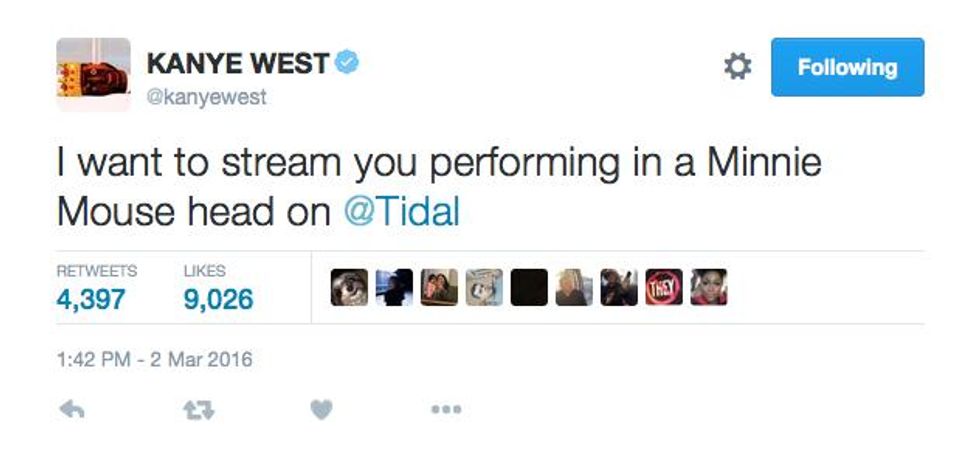 SAVAGE.