Yeezus our Savior!
Kanye West seems to be riding the peace & love wave as of late in the last 48 hours of his tumultuous week.
First, wishing "the best" for Taylor Swift, and now, using the his very embrace to trounce violence.
Yesterday at LAX, Ye was fielding the arsenal of paparazzi flashes and questions, when one of two of the photographers appeared to engage in a territory dispute--don't step into MY 3 inch creative bubble, bruh.
One of the 'graphers threw a punch and began kicking away his rival, when, out of the blinding white-grey of camera bulbs, Kanye appeared to restore balance.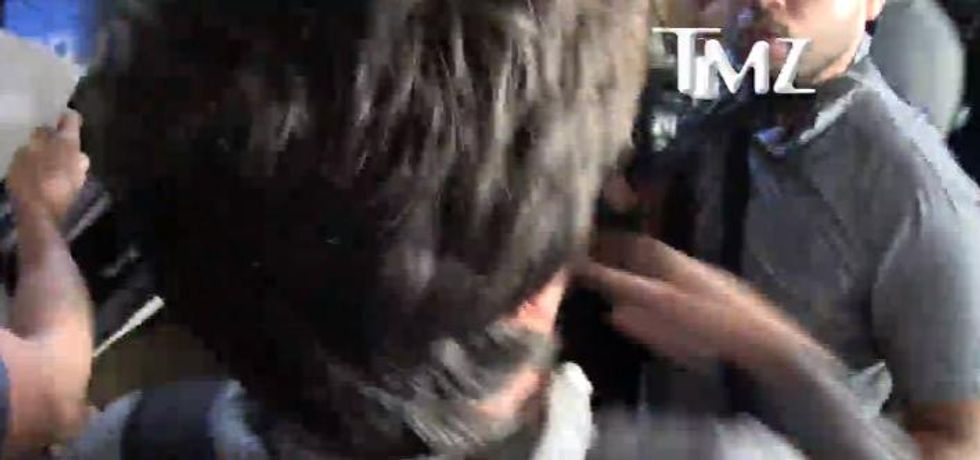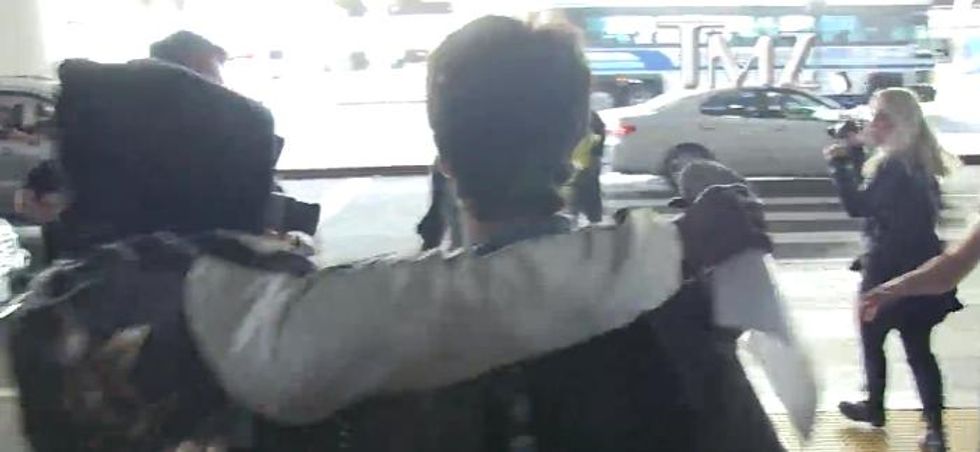 "Don't do that!" he told the flustered, high-kicking paparazzo. "Hug it out, bro," he said, literally hugging the camera man till he chilled the fuck out.
You could see serenity returning to his face!!!!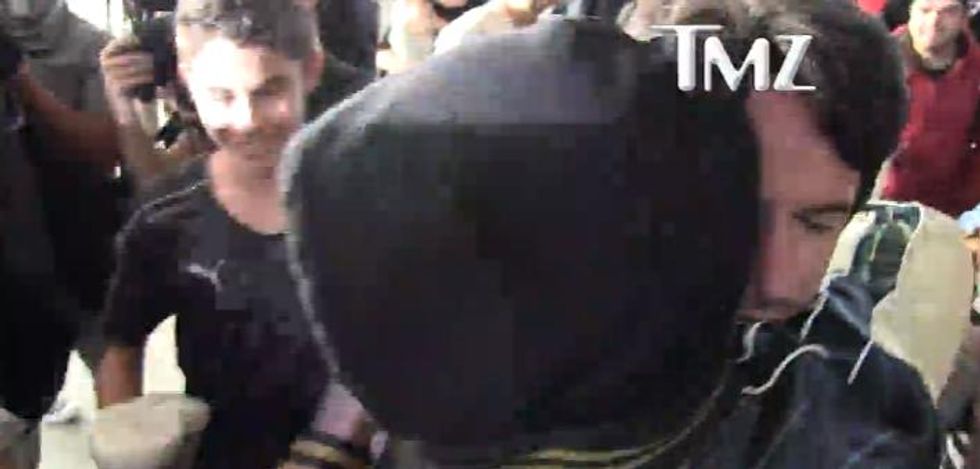 A far cry from his 2014 paparazzi incident...
No one can doubt the Miracles of Yeezy.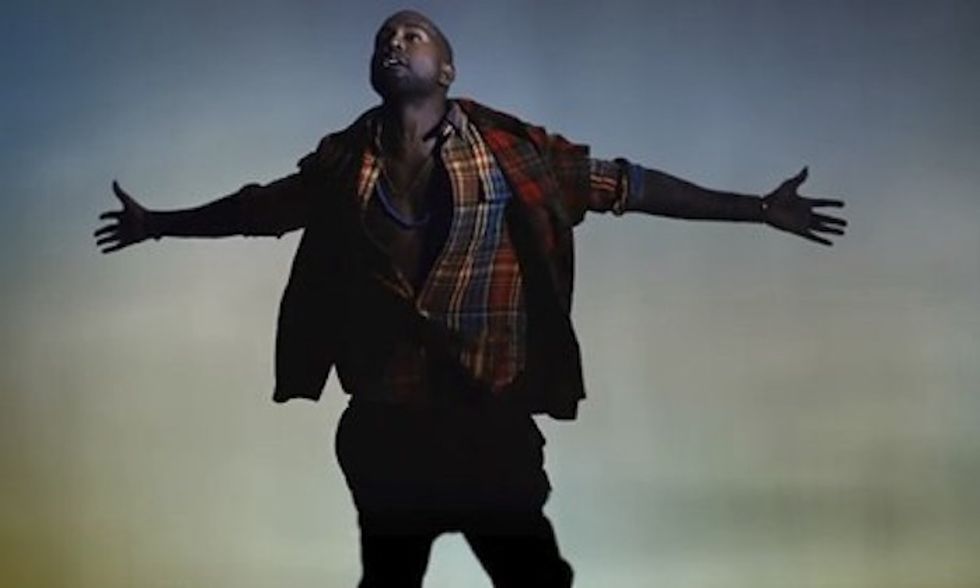 Also, peep that PAPER cameo at :34!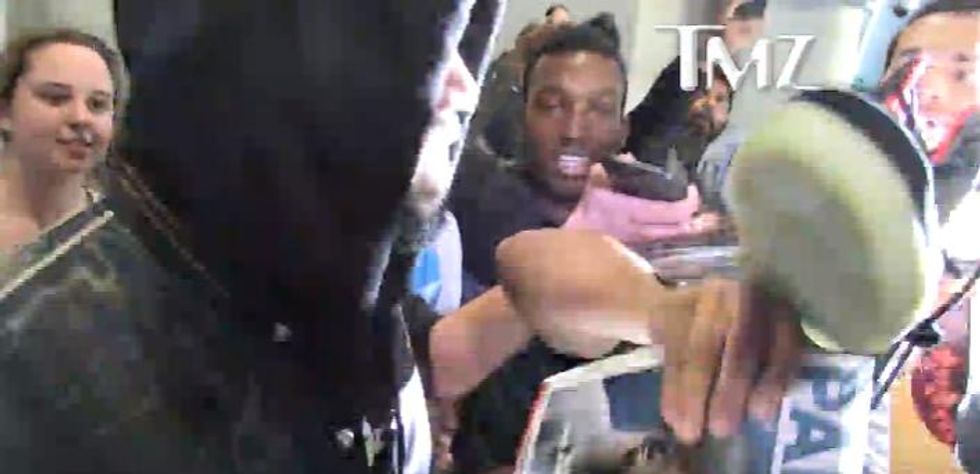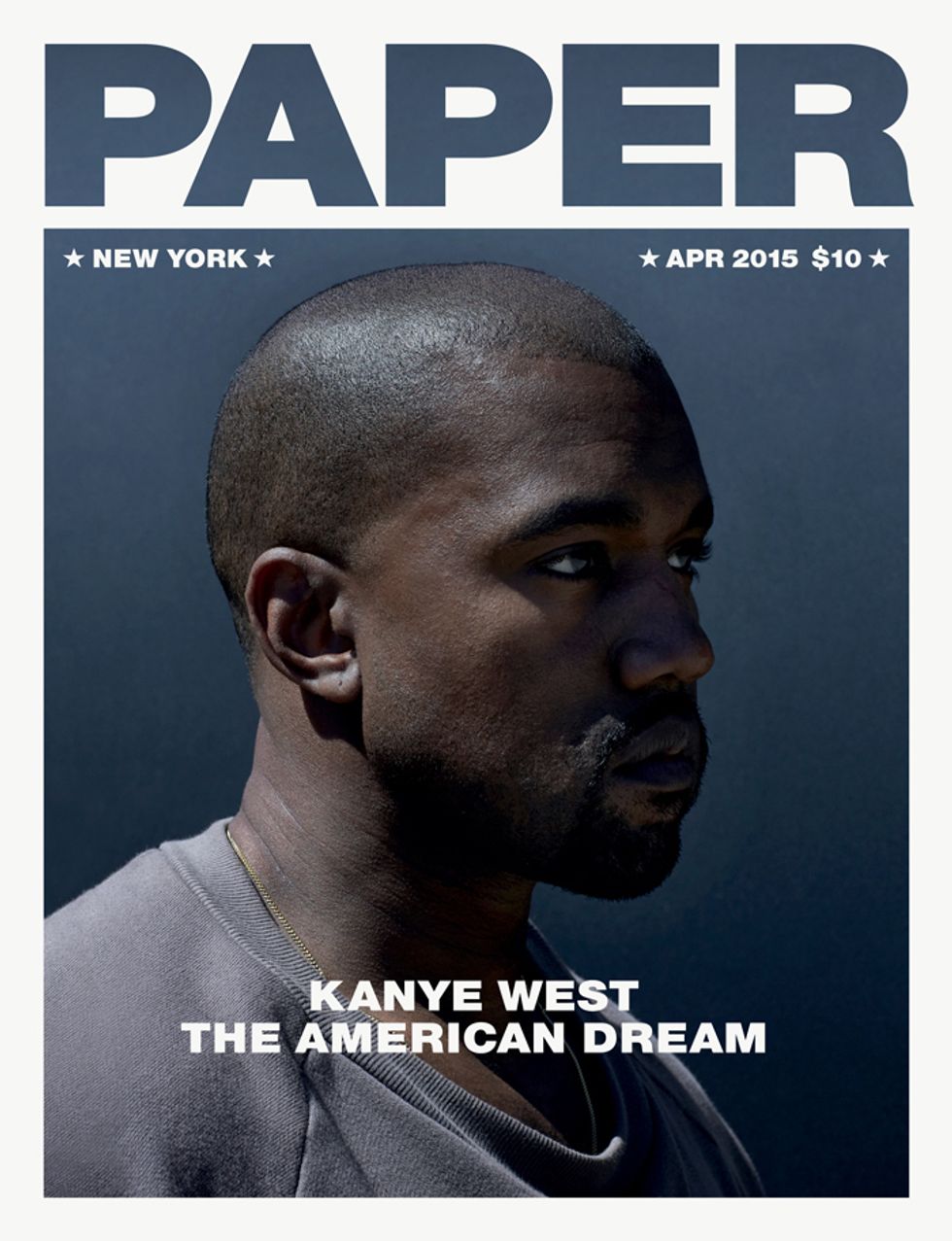 Watch the divine act below.