Happy birthday, Kanye Omari West! At age 39, he's already accomplished more than most people in contemporary history.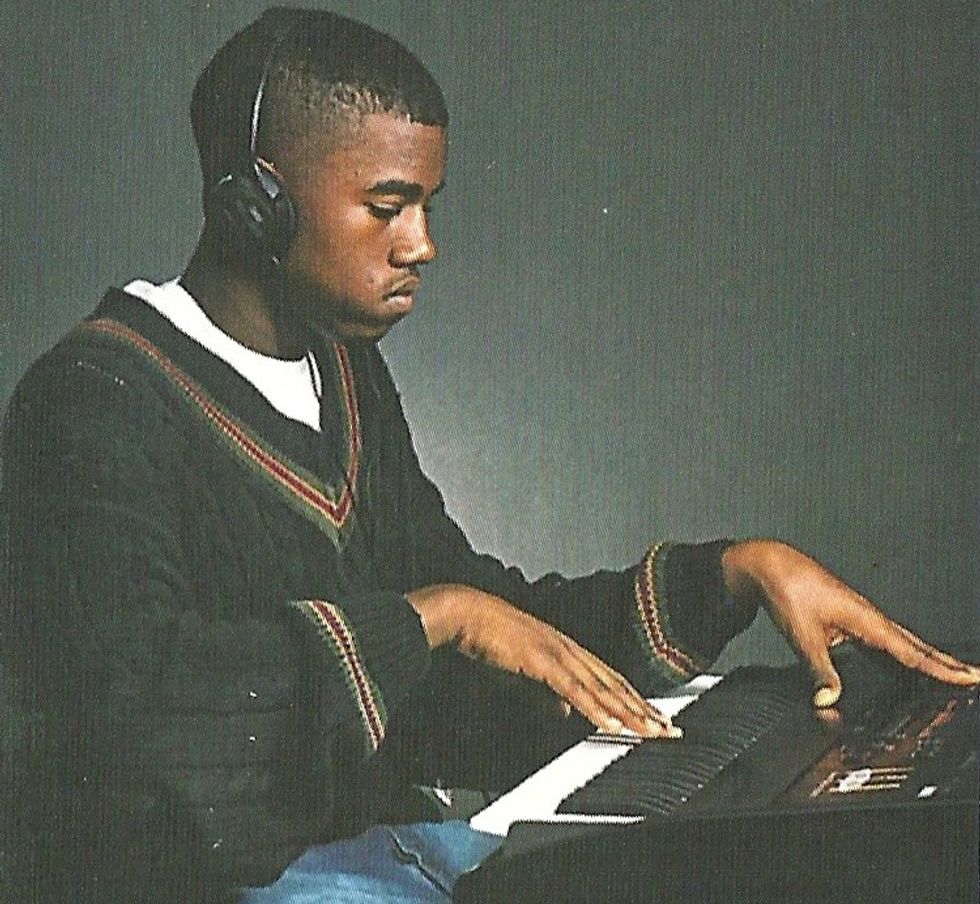 And while Mr. West has had a righteous grasp our collective psyche for more than just 2015-2016, Ye's 38th year on earth was a transcendent one; from releasing his seventh masterpiece, The Life of Pablo, Yeezy season 3, to announcing a potential collaboration with IKEA (and a presidential bid for 2020!), Kanye has given us a lot.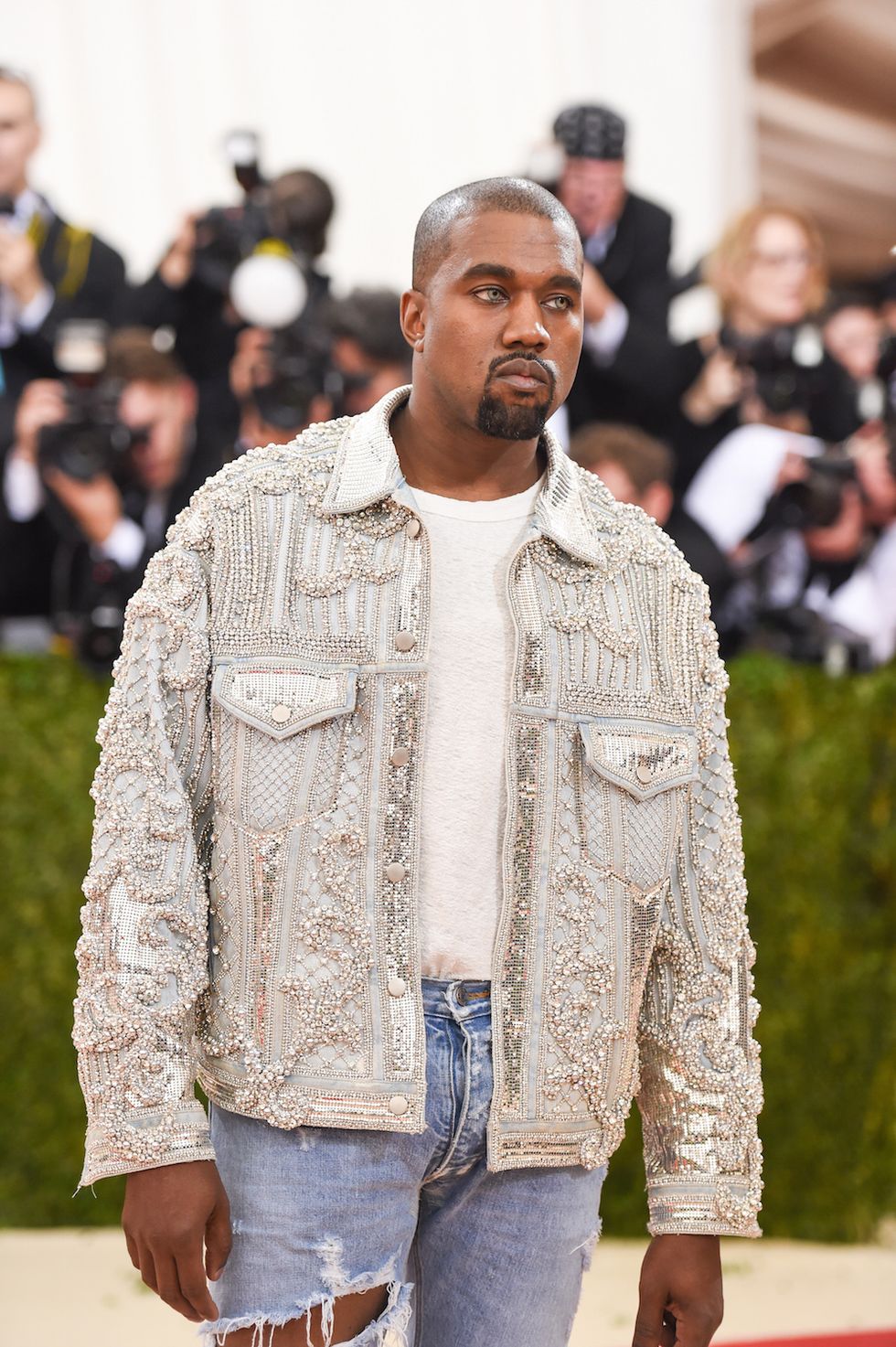 via BFA
While every day is Kanye's birthday, it seems a good a day as any--the actual quantitative celebration of Ye's entrance into this mortal coil--to thank him for the cornucopia of gifts he's graciously granted us in 2016.

THE LIFE OF PABLO (and constantly tweaking it)
Kanye West began teasing and previewing and teasing and backtracking and announcing, then postponing the release of his seventh studio album, originally called So Help Me God, Swish, Waves, and then settling with The Life of Pablo.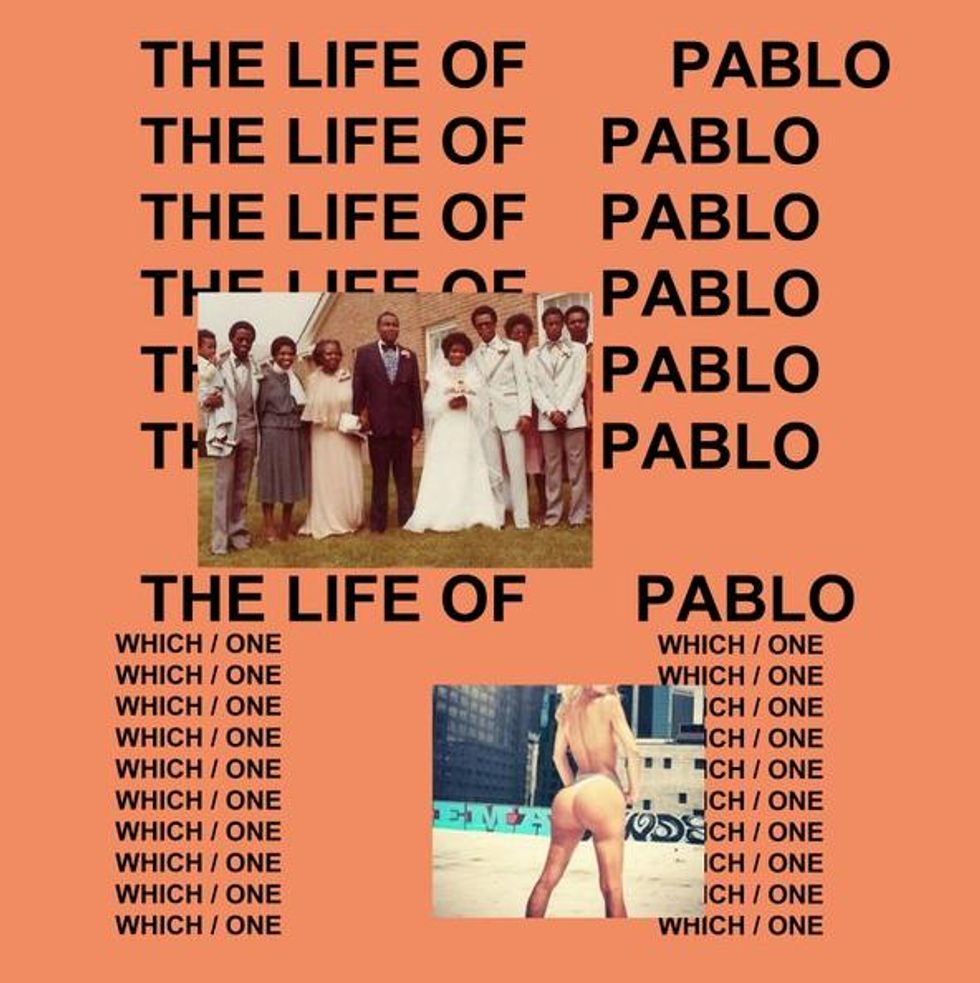 West quasi-resurrected his "Good Friday" song release trend, first putting out the melancholy "Real Friends."
West gave the ultimate debut for the LP at the colossal showing of the third season for his fashion line, Yeezy, at Manhattan's Madison Square Garden.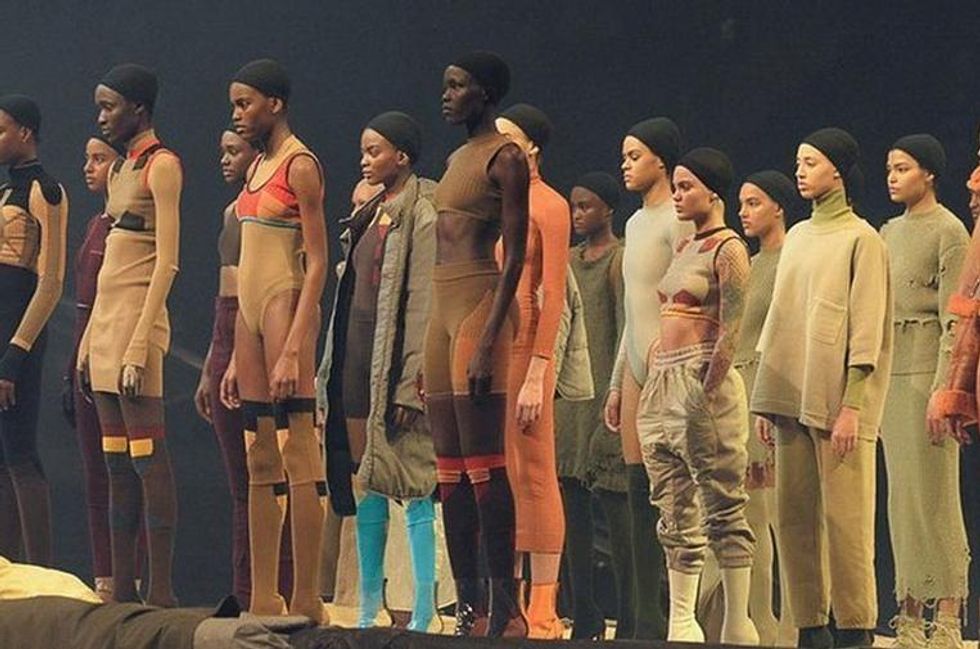 Here were the list of rules for the models "walking" (aka, standing)...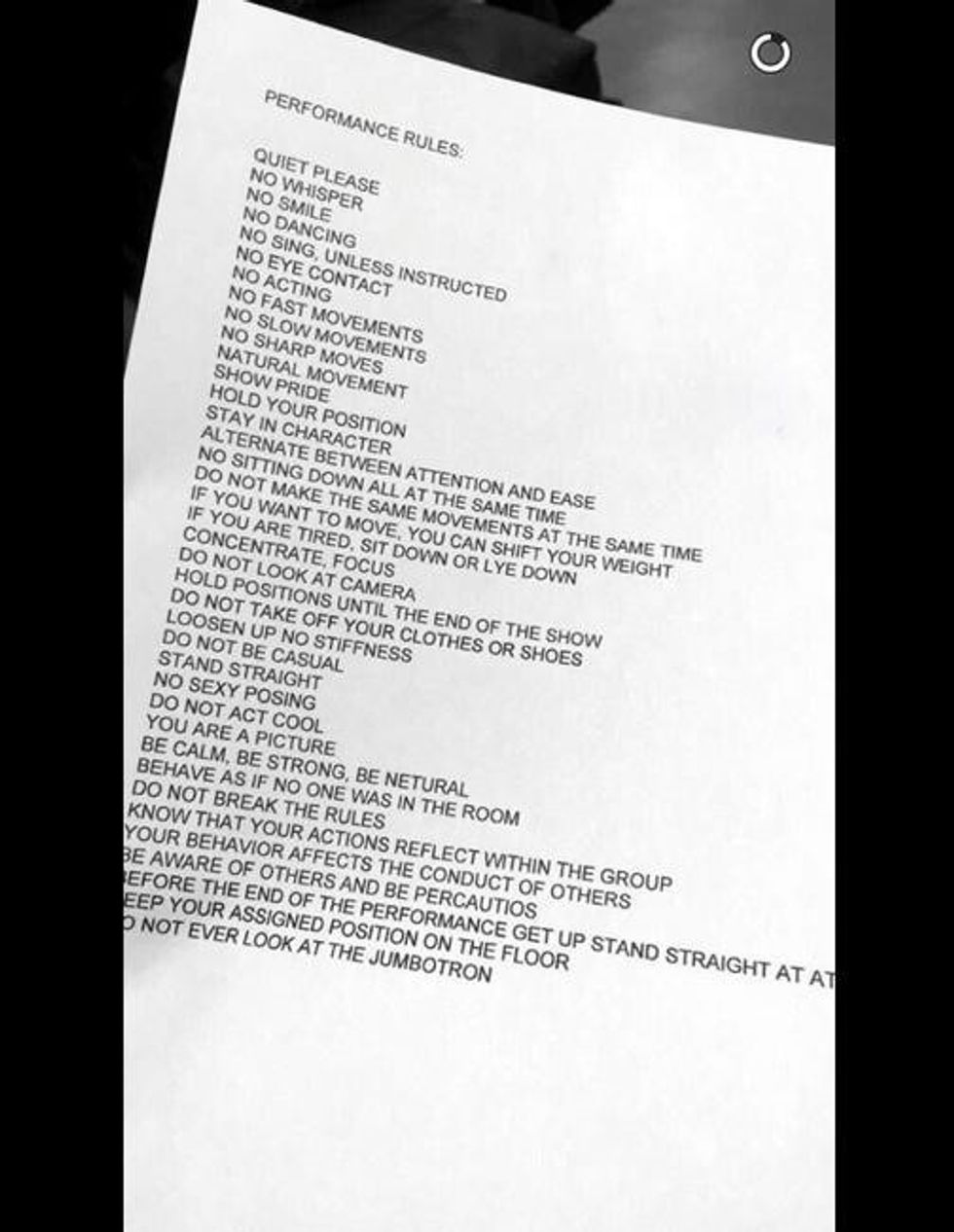 Easy enough task for the likes of Naomi Campbell, who stole the show...
Naomi Campbell slays for #YeezySeason3 pic.twitter.com/qz5RYh1Npf
— Hunger Magazine (@HungerMagazine) February 11, 2016
And was cheered on by his very famous in-laws...
pic.twitter.com/y9uUi1wrpD
— PAPER Magazine (@papermagazine) February 11, 2016



The LP, which was somewhat polarizing for critics, praising its messiness, frenetic genre-hopping, and extremely personal, humanizing, and PETTY lyrics (hey, Taylor Swift!)
In the weeks after, Kanye would continuously announce that he was still making edits, especially for songs like "Wolves," featuring Vic Mensa and Sia; we will probably never fully see the "complete," finished Pablo, and that's OK.
Kanye the Perfectionist!
Anna Wintour Getting Lost In Madison Square Garden
The Life of Pablo--one of the best albums of this year, so far--also granted us a little slice of heaven, after Vogue Empress, and staunch ally of West's fashion pursuits, Anna Wintour, relayed to Seth Meyers that, after attempting to flee Madison Square Garden ahead of the peasantry--she became lost in the bowels of the venue.
She had to resort to asking a janitor for help. Imagine!!!!!!

Kanye the Equalizer!
#FingersInTheBootyAssBitch
In the weeks leading up to TLOP, West engaged in some heated Twitter tirades, at one point, targeting rapper Wiz Kalifa; Wiz, who has a baby with Kanye's super-ex, Amber Rose, made an ostensibly shady remark about Kanye titling his album Waves.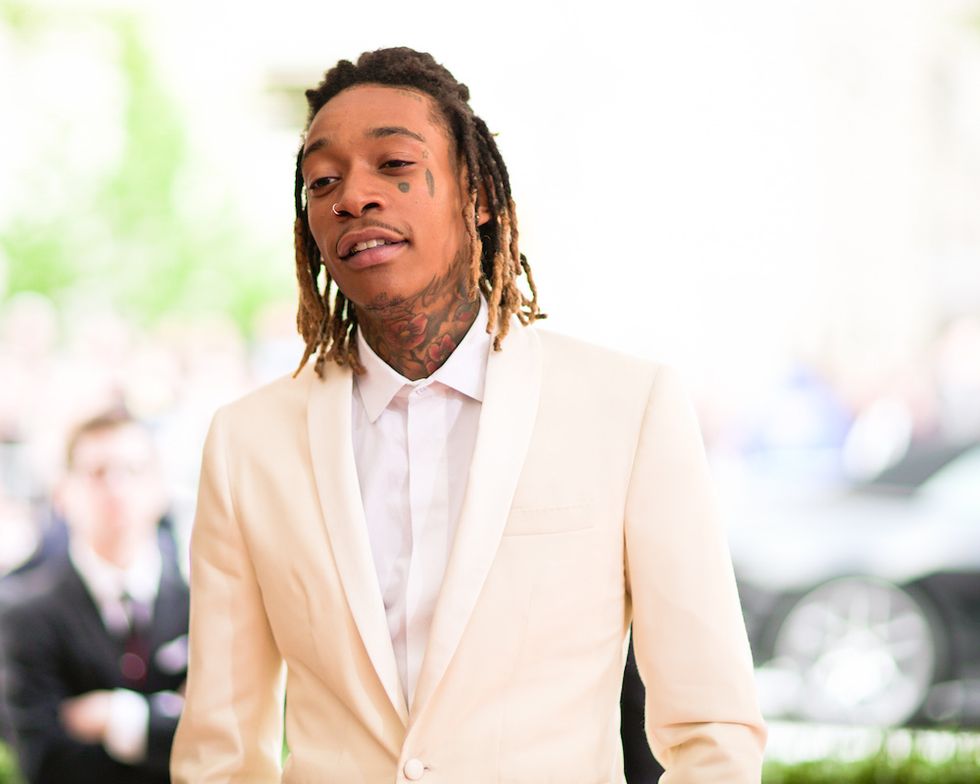 After the gentleman sparred on Twitter for a little while, Kanye made the unfortunate decision to comment about Wiz and Amber's son, Sebastian, which, not surprisingly, set his former love OFF.
Awww @kanyewest are u mad I'm not around to play in ur asshole anymore? #FingersInTheBootyAssBitch☝
— Amber Rose (@DaRealAmberRose) January 27, 2016
The OOOOOP of the century resulted in an international conversation about the sexual orientation-defying power of ass play.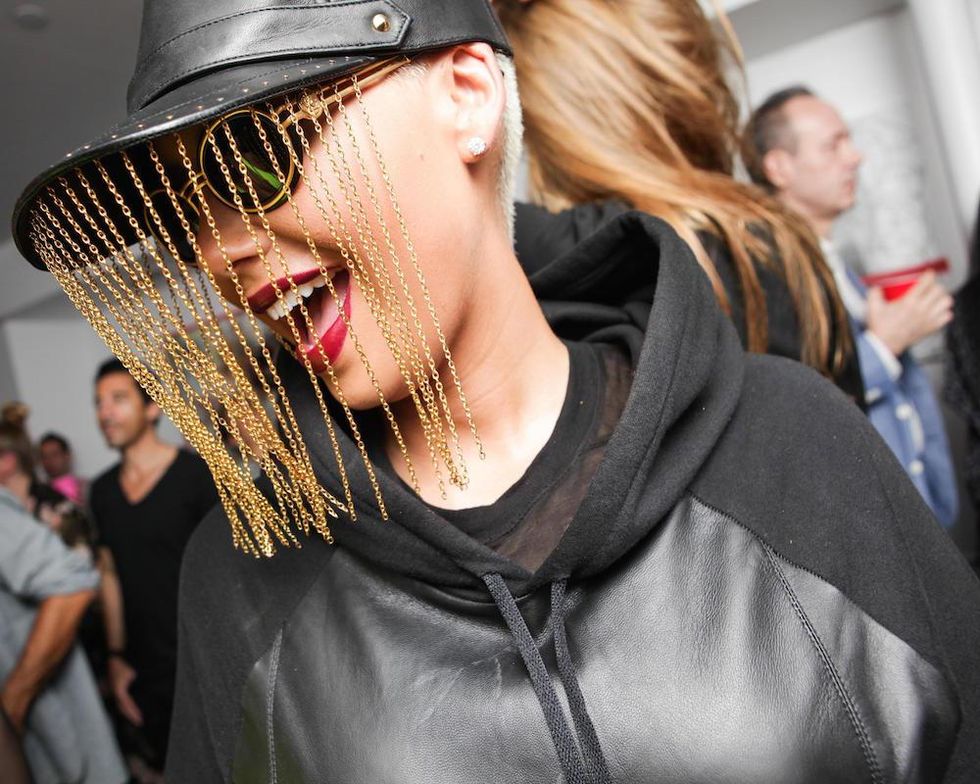 Kanye the 21st Century Lover!
IKEA HEAVEN
Remember when Kanye was spotted sauntering around IKEA's HQ in Almhult, Sweden?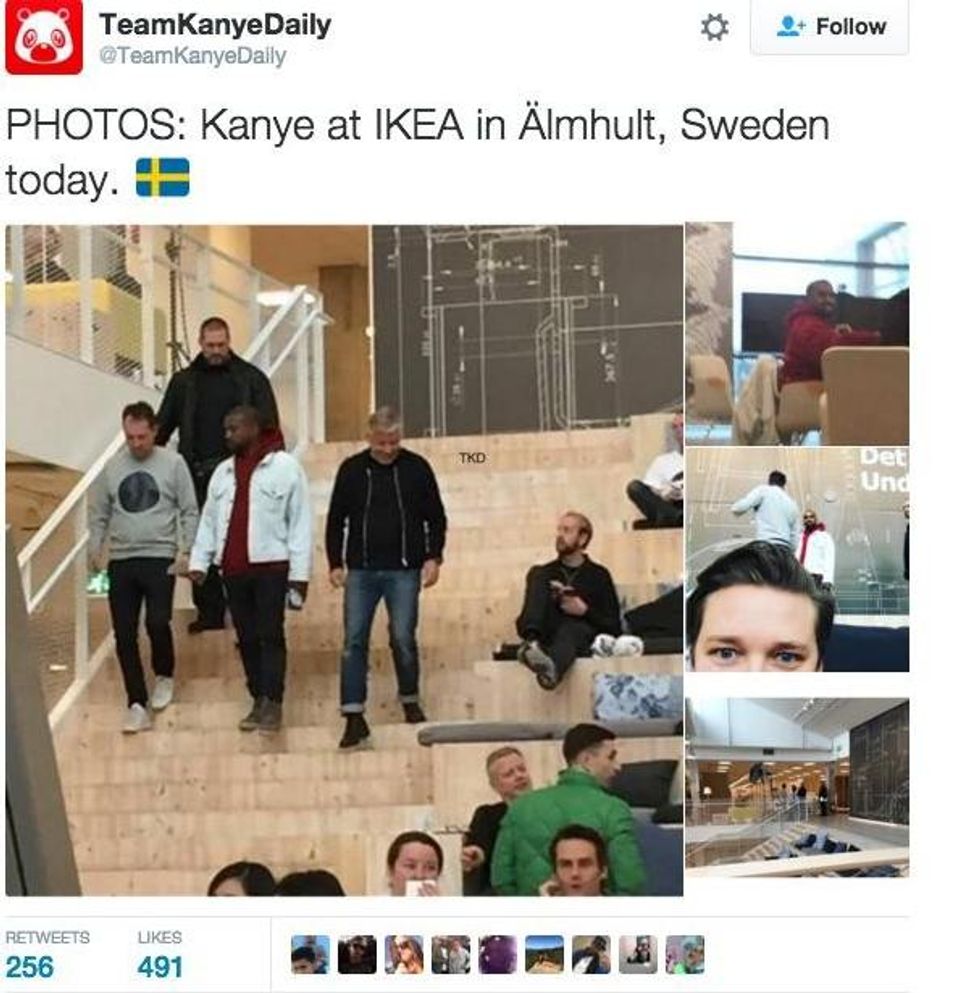 Yes.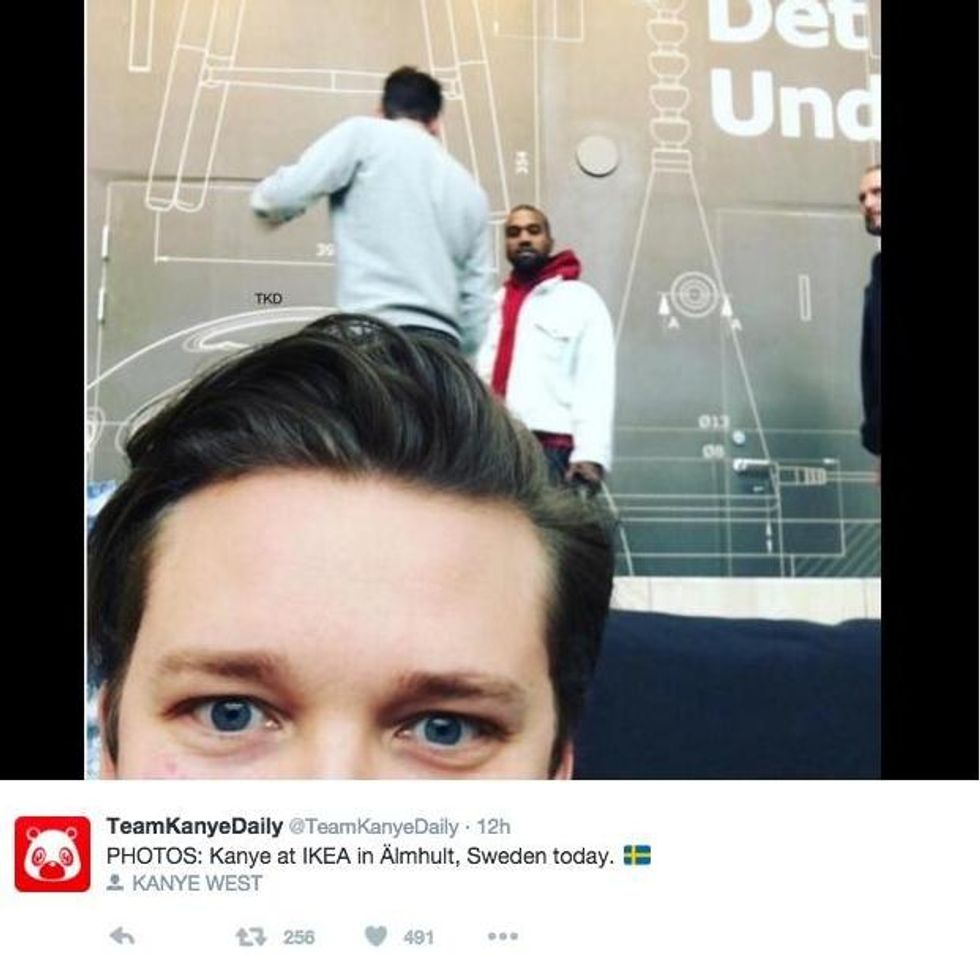 We do.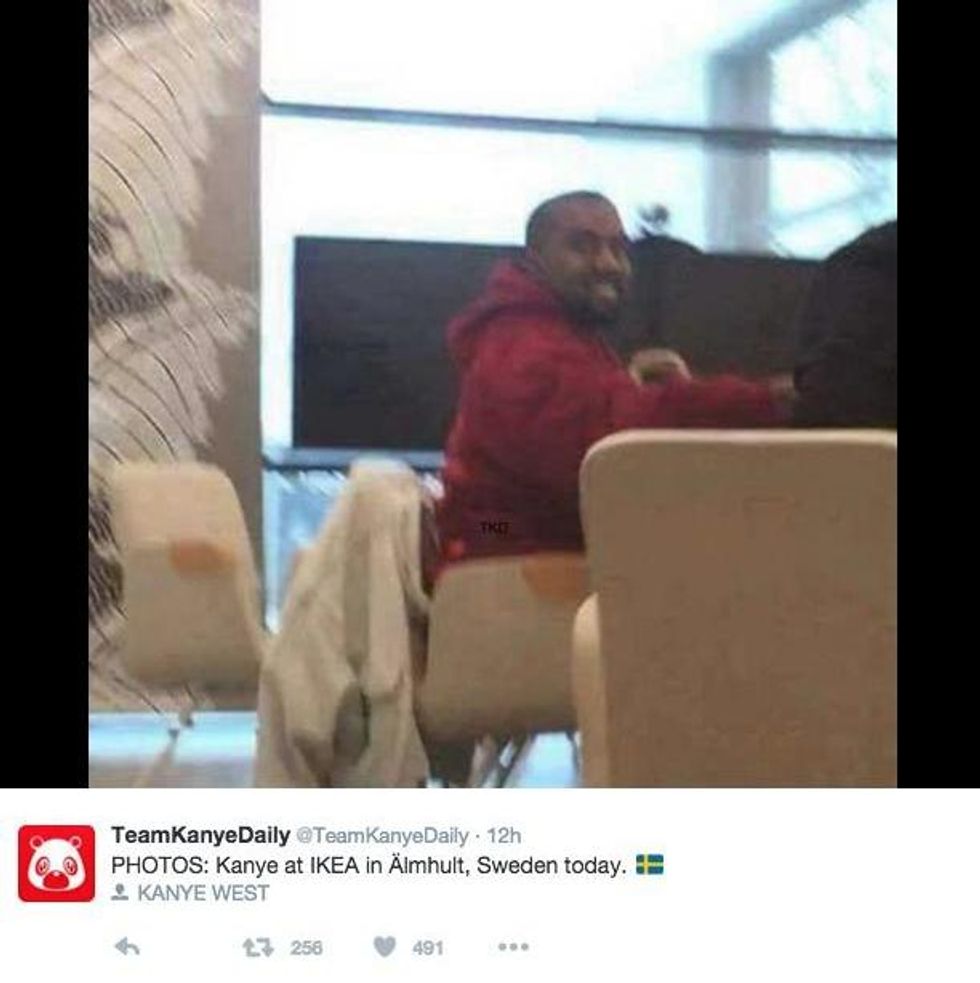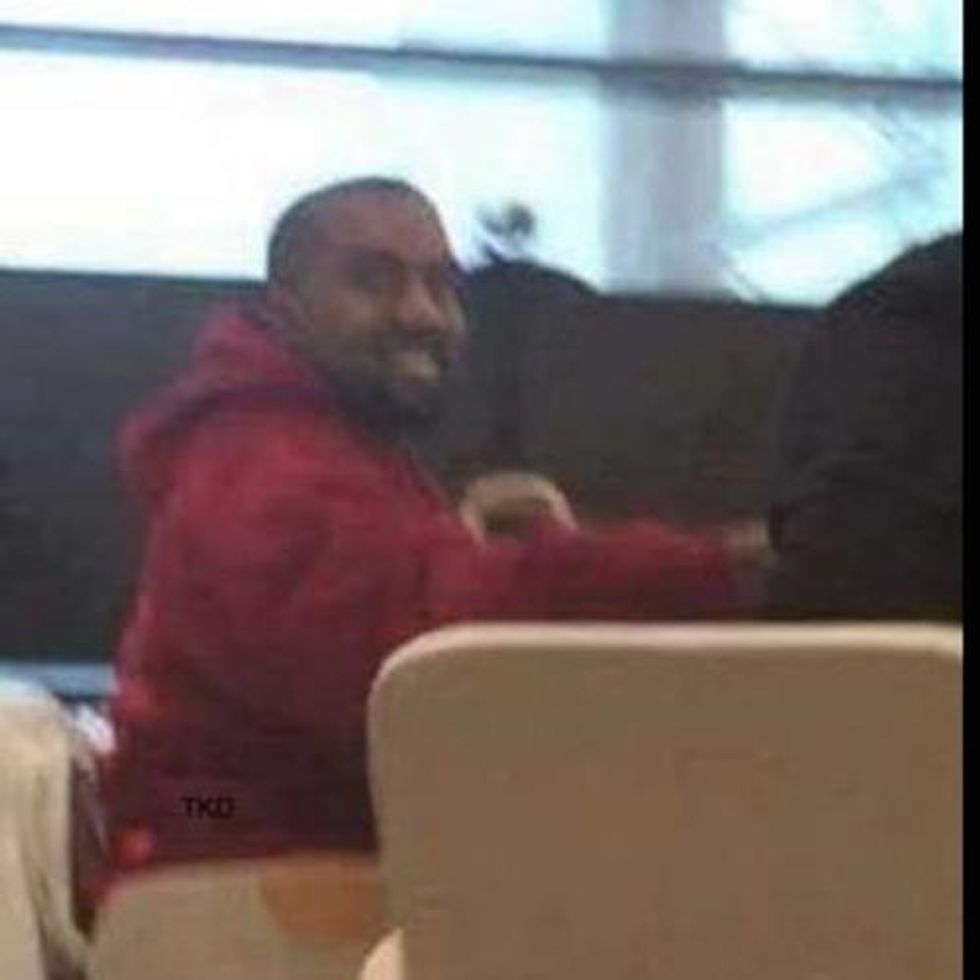 'Ye confirmed his interest in collaborating on a still-unknown project with the Swedish empire...
Until then, at least we have this.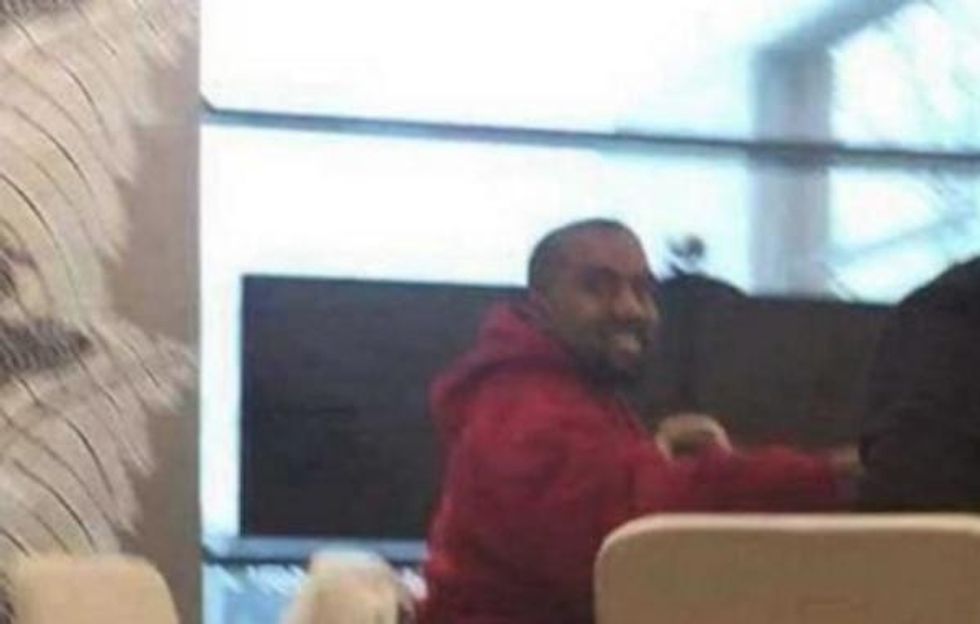 Kanye the International Bridge!
Breaking Up Violence With His Tender Embrace
Remember when Kanye thwarted a violent showdown between two paparazzos trailing him at LAX...with his beautiful, crisp Yeezy hug?
Kanye the Pacifist!
Sleeping In Various Public (and Private) Places
Kanye doesn't sleep normal hours like me or you, or any mortal, so it's not uncommon that the rapper doesn't have a hard time entering a hearty R.E.M. cycle...pretty much any where.
Kim has grappled with the choice of leaving her sleeping husband behind, like when the family's quiet day at a playground was interrupted by a horde of paparazzi.
But, thankfully, Ye can do the whole human-sleep hour things occasionally (which Kim enjoys commemorating)...
Kanye, God of Sleep!
Dressing Up Like The Easter Bunny For North West
Kanye, flanked by Kylie's sordid ex, Tyga, donned a Easter Bunny costume, to the delight of his daughter, North (Saint is too young to process, duh), as well as his niece, Penelope, and nephews Mason and Reign.
PRECIOUS.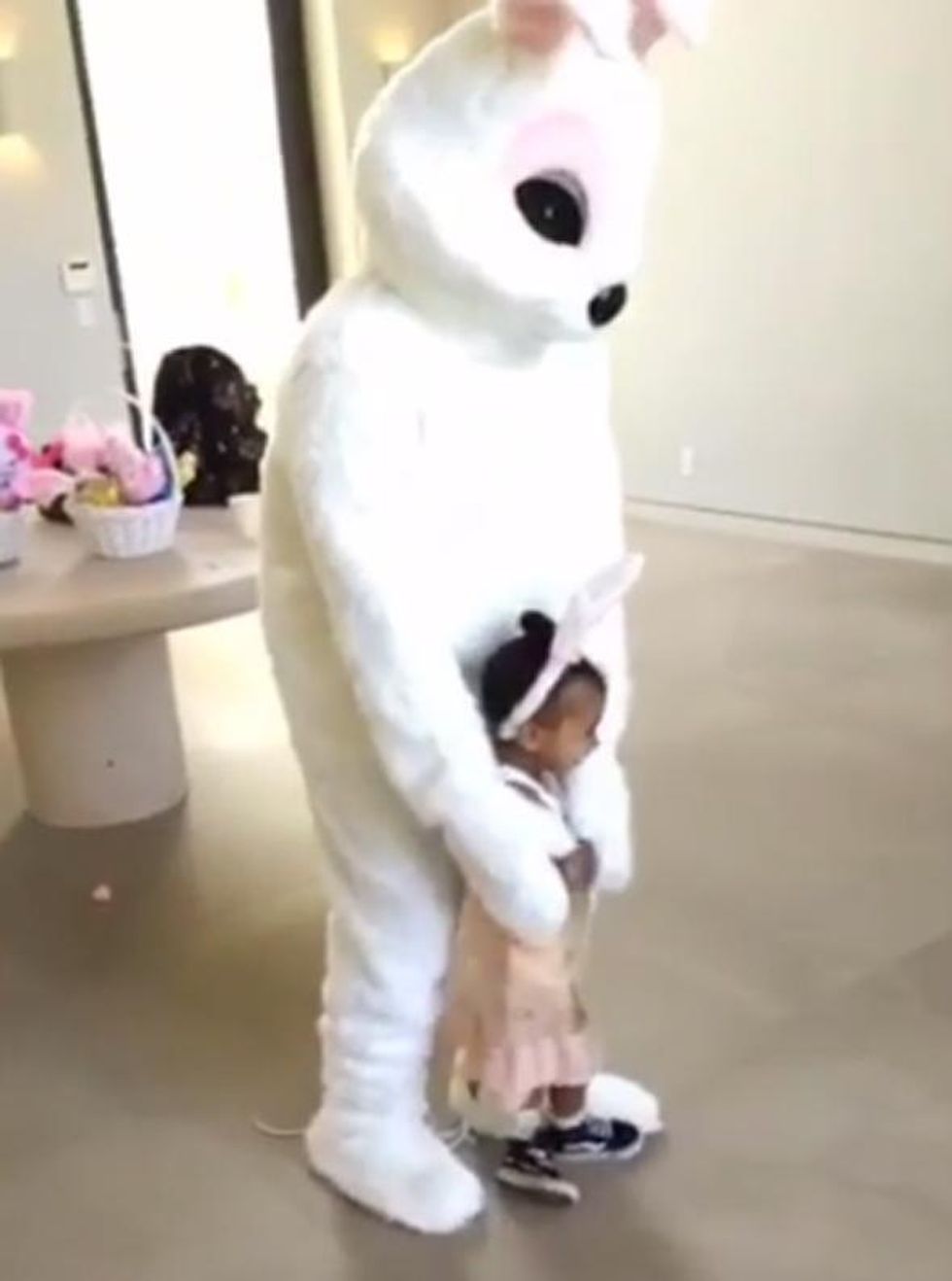 Kanye the Family Man!
Dragging Deadmau5 On Twitter
Speaking of dressing up like Furries!
After DJ Deadmau5 teased Kanye on Twitter, after West declared he was broke as fuck...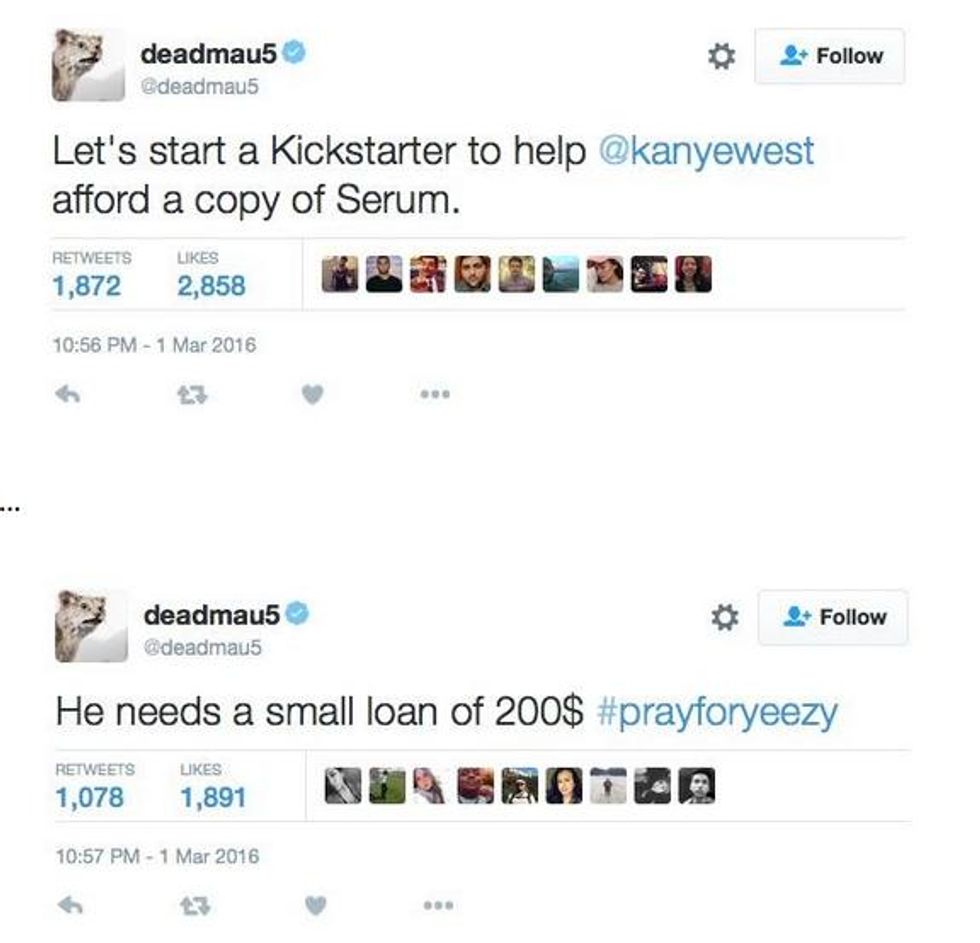 ...Kanye unleashed hell on the rodent-head wearing music producer.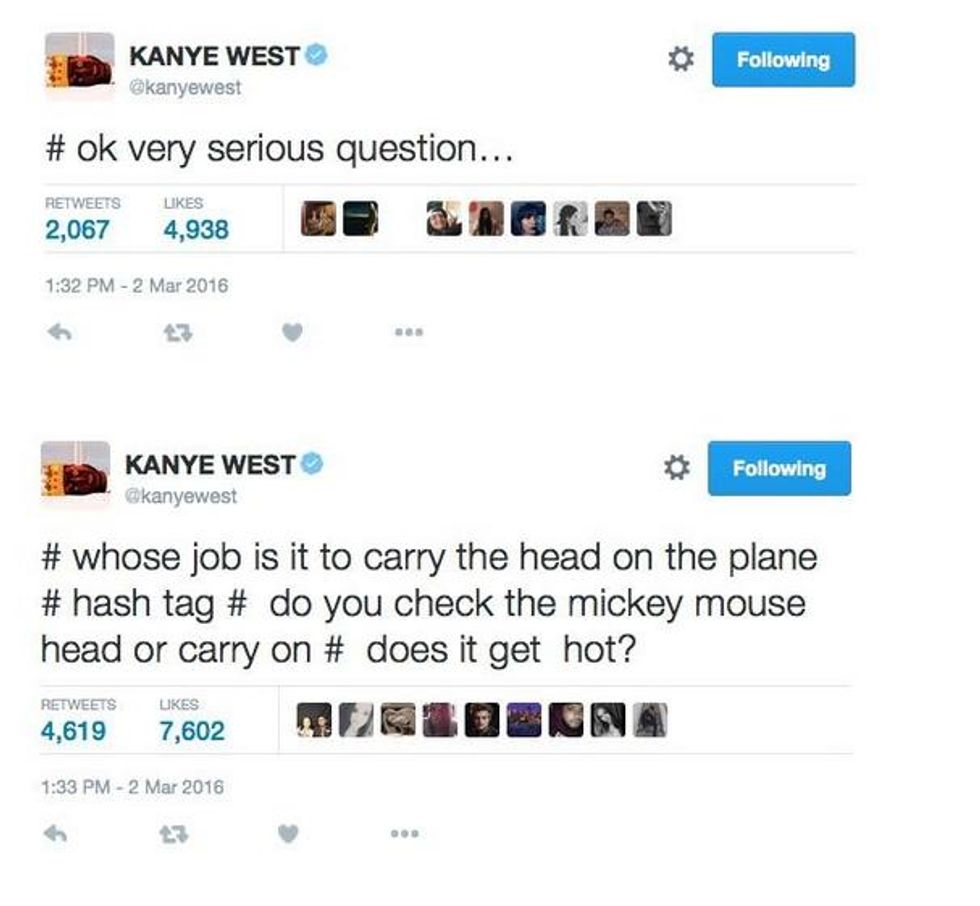 Oh, no.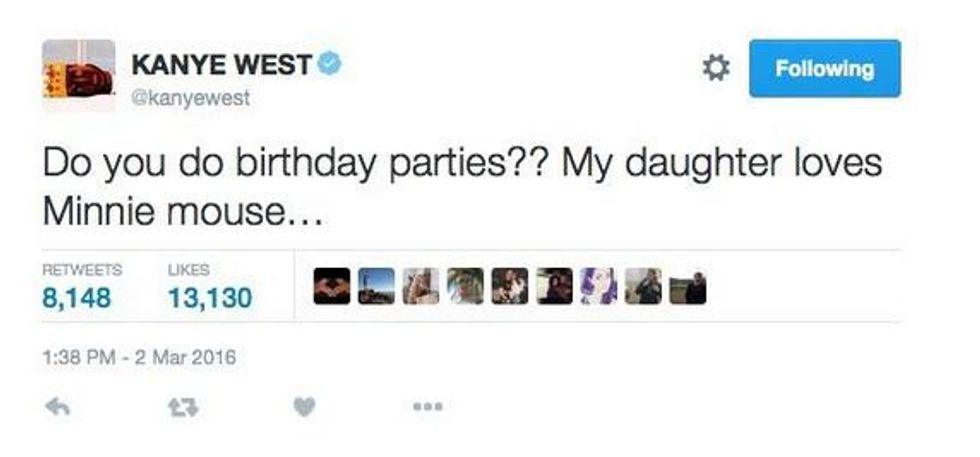 OH, NO!!!!!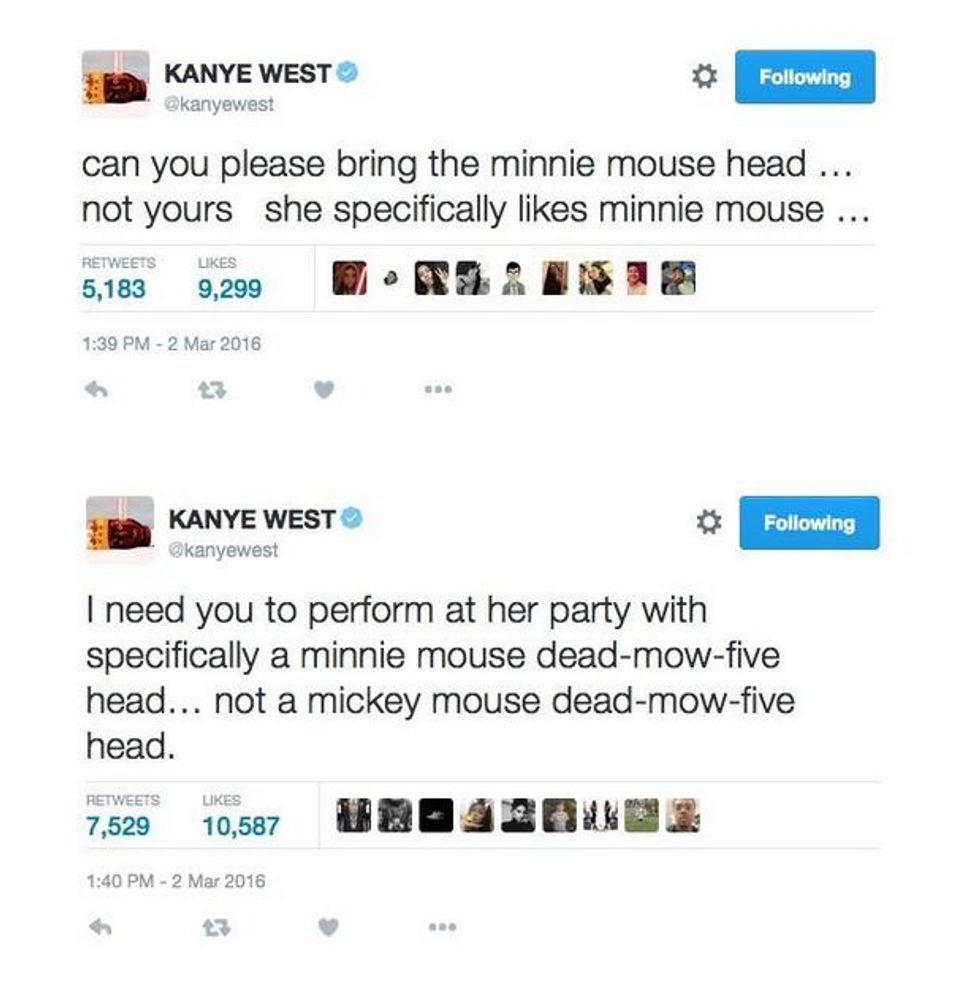 Fearsome.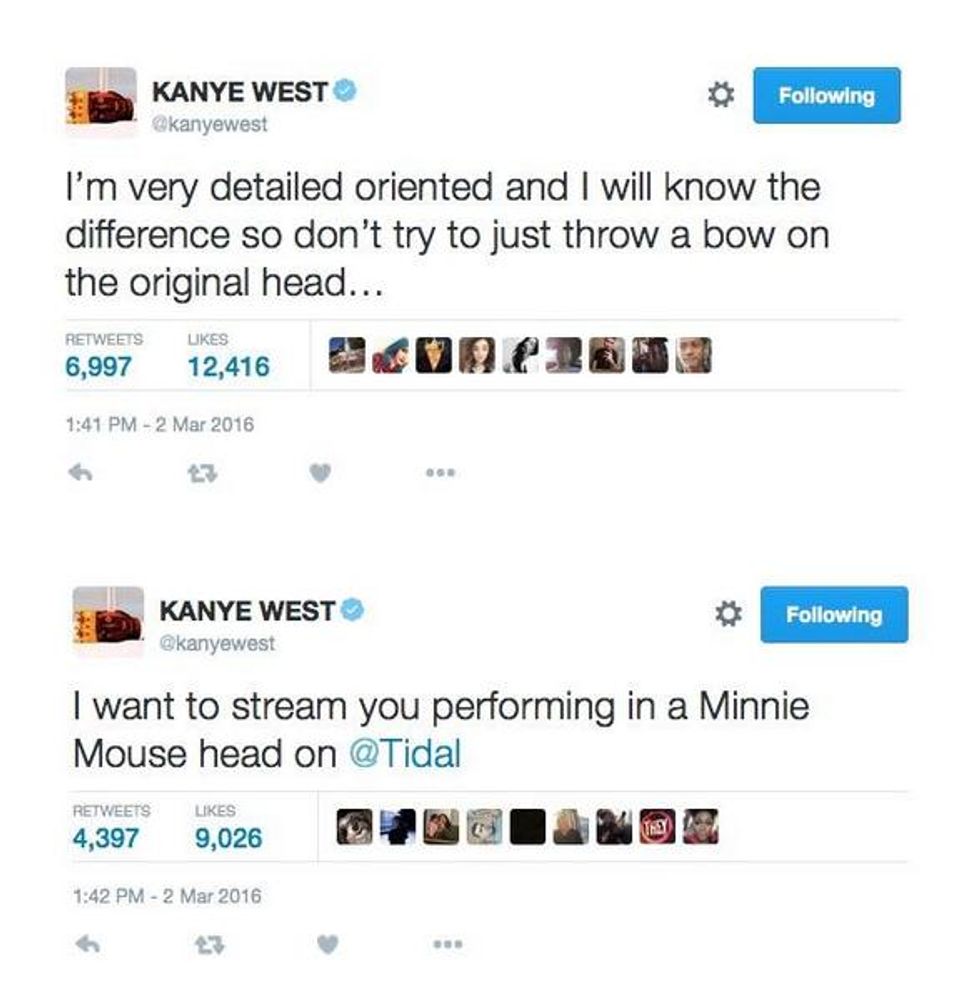 Kanye the Hun!
That Appearance on "The Ellen Show"
You know which one I'm talking about...
"Sorry for the realness, Ellen."
Never apologize.
Kanye the Prophet!
On the topic of speeches...
The 2015 VMAs Vanguard Award Speech
Kanye won the prestigious Vanguard Award at the MTV VMAs, presented by frenemy, Taylor Swift; Kanye launched into a nearly ten minute manifesto, similar to the one of Ellen, where--among MANY things--he announced that he would be running for president in 2020.
Kanye the American President!
Thank for everything, Kanye. Heres to 39 and 39 and 39 and 39 and 39 and 39 and 39 and...nth more years.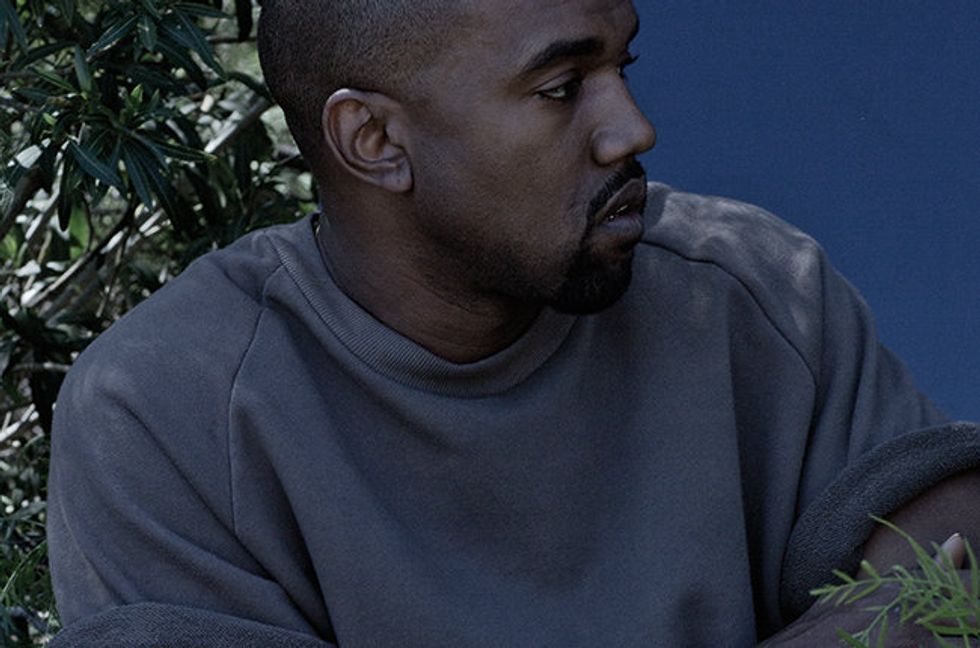 via PAPER
You May Also Like