Mr. Bieber's most recent visit with his OG champion, Ellen Degeneres, airs today, and the chair-flippin' singer got personal with the comedian while discussing his forthcoming LP Purpose, out November 13th.

Ellen asked Justin what the experience of having his torrid "first love" (with Selena Gomez) so highly publicized.
"It's tough, but there's a lot of stuff that reminds me of [Selena}," Bieber said. "You'll see stuff on TV, and be like, "Oh, I remember we used to watch that together; this smell reminds of me that time."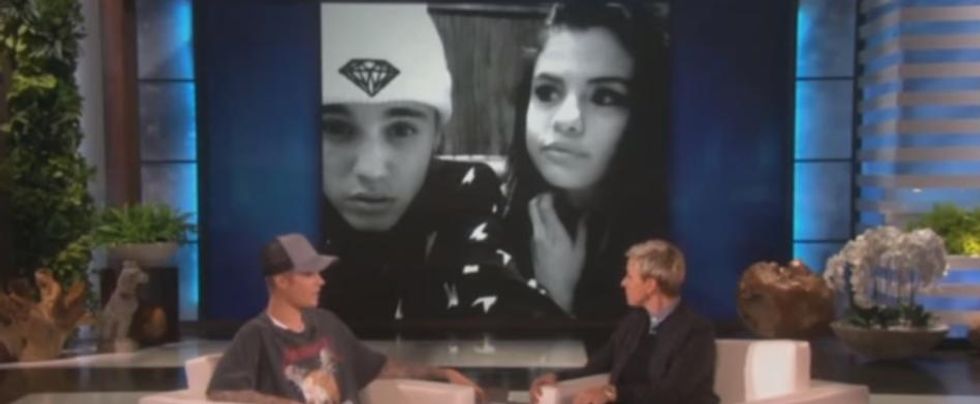 He also didn't rule out the possibility of a Justin/Selena rekindling; "I think we're both on our journeys," Bieber said (only celebrities go on 'journeys,' ps), "But once we figure ourselves, maybe we can come back together as an awesome duo."
A million Beliebers just went temporarily blind from a blood rush.
The time came for Justin to confirm which songs on the new album are directly about his and Seleeeeeener's torrid relationship, which he revealed were *maybe* "What Do U Mean?", "Sorry," and "Mark My Words."

Ugh, so coy! *tilts head back and roars at the grey November sky above*

Ellen, of course, had to bring up Justin's full-frontal excursion to Bora Bora last month with "lady friend," Jayden Pierce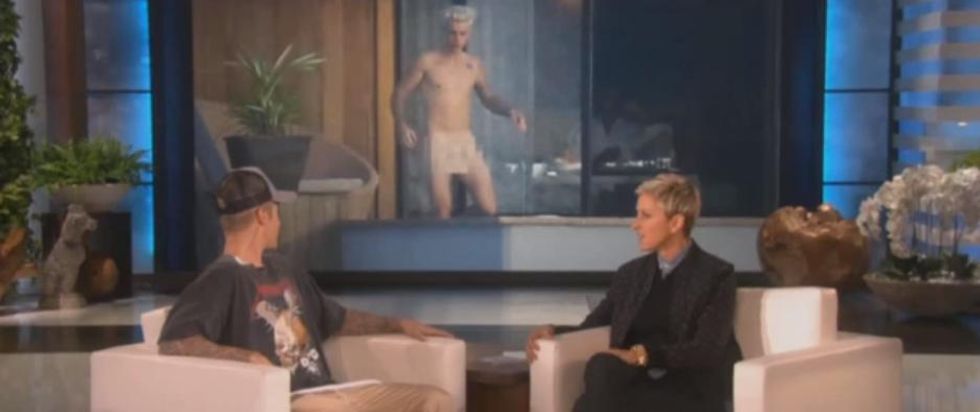 Bieber maintains that he had *no idea* of the paparazzi's presence near his (uh-huh) bungalow, and that he was absolutely shocked when his professional handler Scooter Braun informed him that his giant, floppy cock was circulating the web.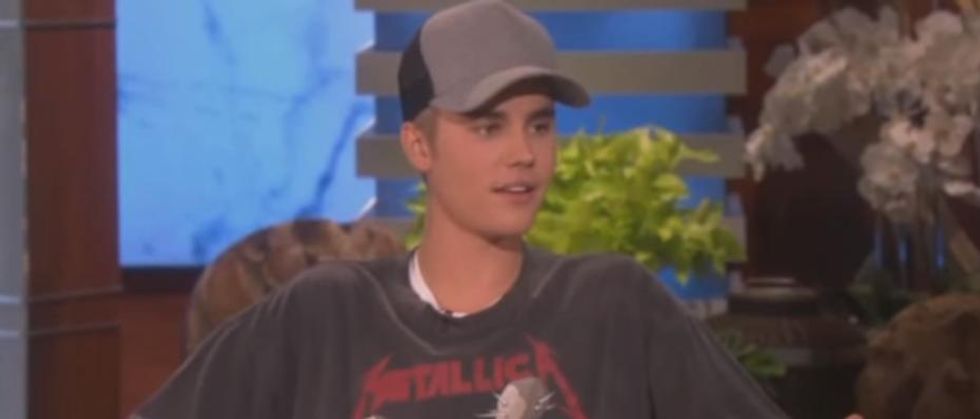 "I was like, 'Oh my goodness, what is this going to look like?'" Bieber said before he clicked on the NSFW pics. "But it wasn't...as bad as I thought it was going to be."
I would have to agree with you.
Watch Bieber perform "Sorry" on Ellen.
Speaking of new music, the Canadian crooner premiered two new songs today, "The Feeling," featuring indie electronic musician Halsey, and "Love Yourself," which was co-written by Taylor Swift lemming, Ed Sheeran.

Listen below.