There is the a bright, white place beyond the paparazzi-filled carpark of Hillsong, in the intersection of modern religion, where one can find true enlightenment. That place, according to "Son of God" Justin Bieber, is in the ultralight beam of an everyday Kanye West fit.
Related | Kanye West: In His Own Words
Late last night Justin Bieber posted a rare shot of a smiling Kanye West, wearing a white hoodie, plaid flannel shirt atop a grey tee, with darker grey sweatpants, Yeezy "Calabasas" socks and Adidas Wave Runners, accessorized with a basic cap-in-hand. That's a total of (presumably) three layers on top, and one on the bottom, just as many layers as, apparently, life.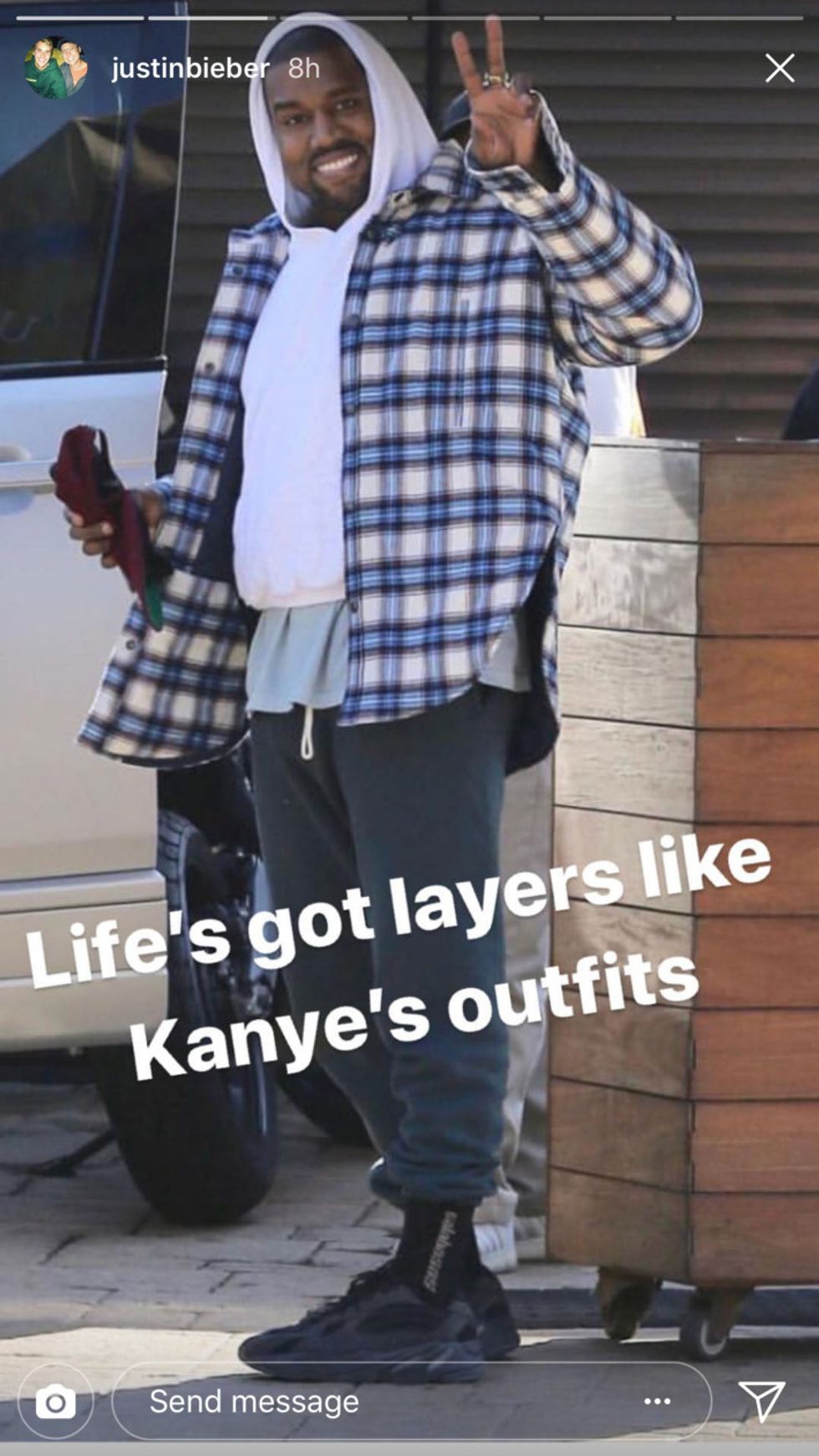 It's unlikely that, in exiting the house that day, Kanye West thought he and his flannel would uplift of one of the most desired pop stars in the world. Then again, if it isn't any fashionista's goal to become a muse via the pieces of material with which they choose to clothe their bodies, I'll eat my maroon dad cap.
Get ready for Father Stretch My Vintage Levis Pt. 3.
Photo via Instagram

Sign Up For The Morning PAPER