It's a beautiful thing when life in all its messy, uncontrollable vigor, aligns with the principles of art. This photo, capturing the moment where Post Malone (jokingly) reached up to choke the Biebs in retaliation for his ashing a cigarette on him, was instantly striking for its resemblance to classics of Renaissance art. Naturally, the Internet was all in on that. One twitter user thought Biebs and Post Malone definitely looked like they fit into the Last Supper.
i was at the party where post malone choked out justin bieber, here's a pic pic.twitter.com/rQtyMpDXmJ
— Thomas Nassiff (@ThomasNassiff) April 13, 2016
Reddit got a hold of the photo and mocked up their own variations. One went for Caravaggio vibes.
Another thought it would be served by taking a Van Gogh approach.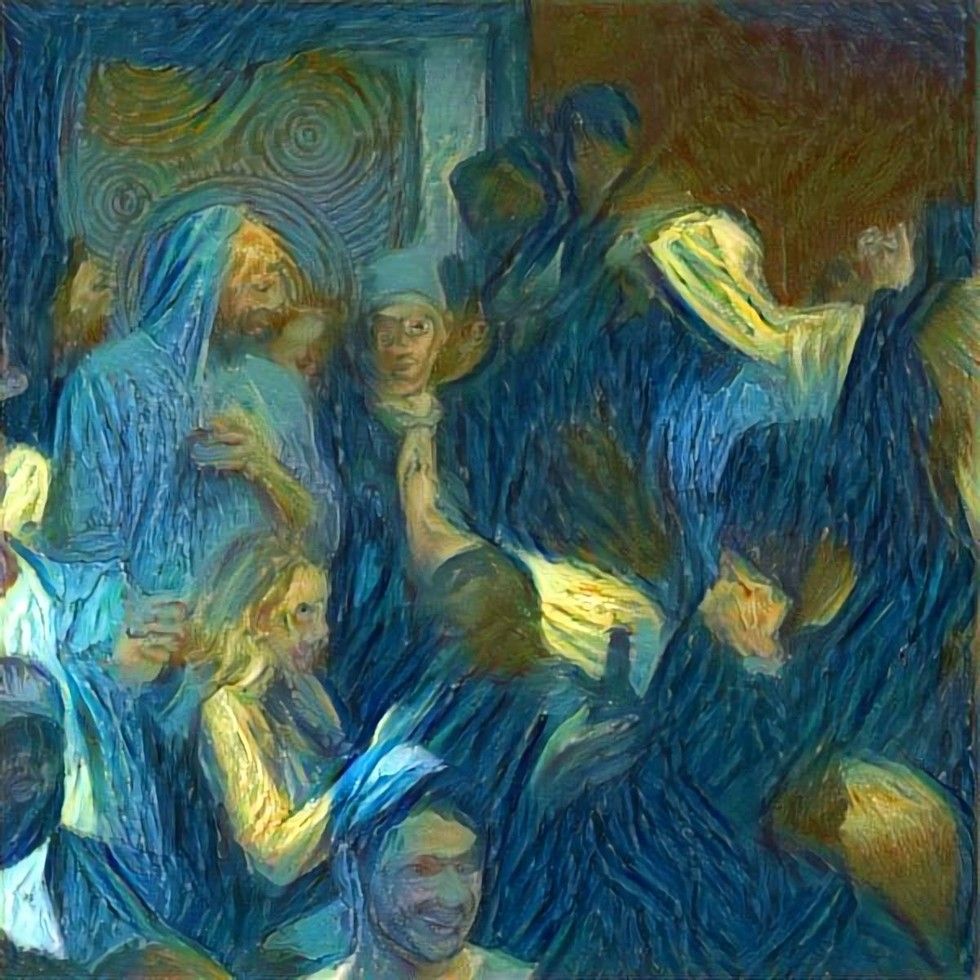 westerosi_whore/Reddit
It also got a Picasso-inspired revamp.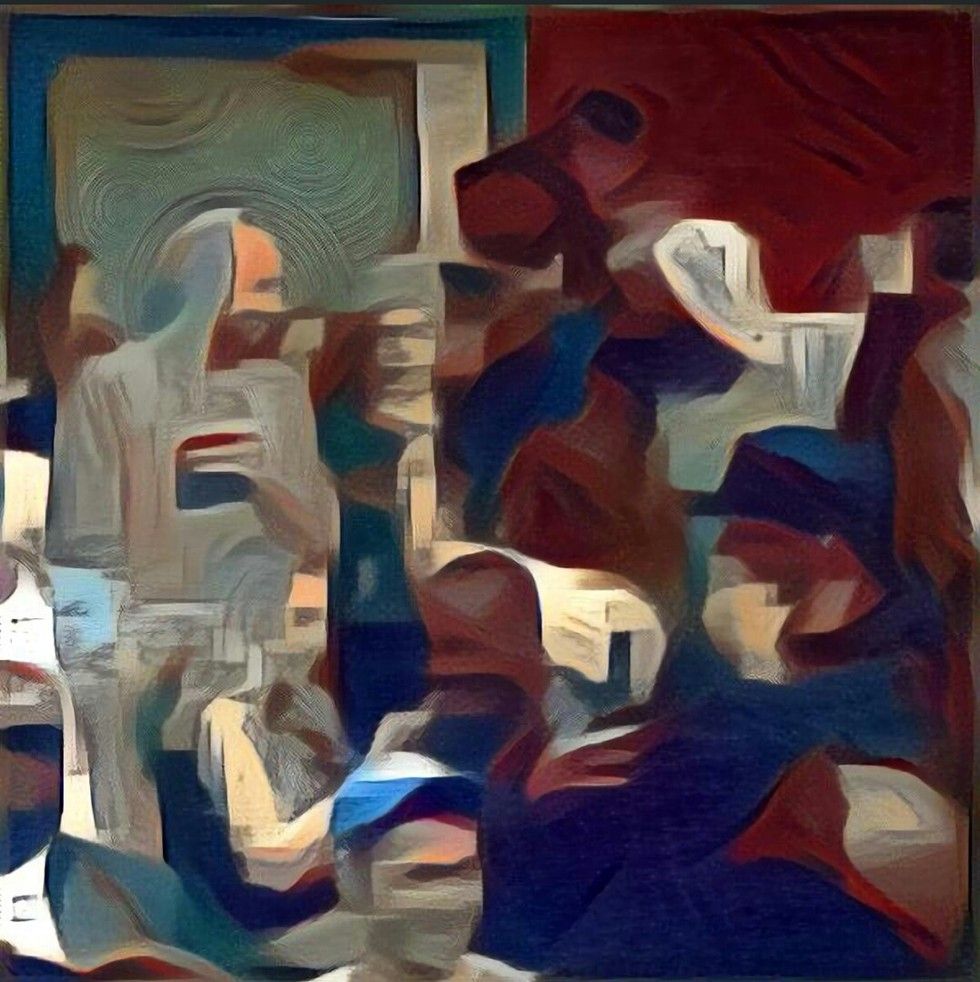 notdez/Reddit
And a more modern, painterly take.
[h/t Mashable]