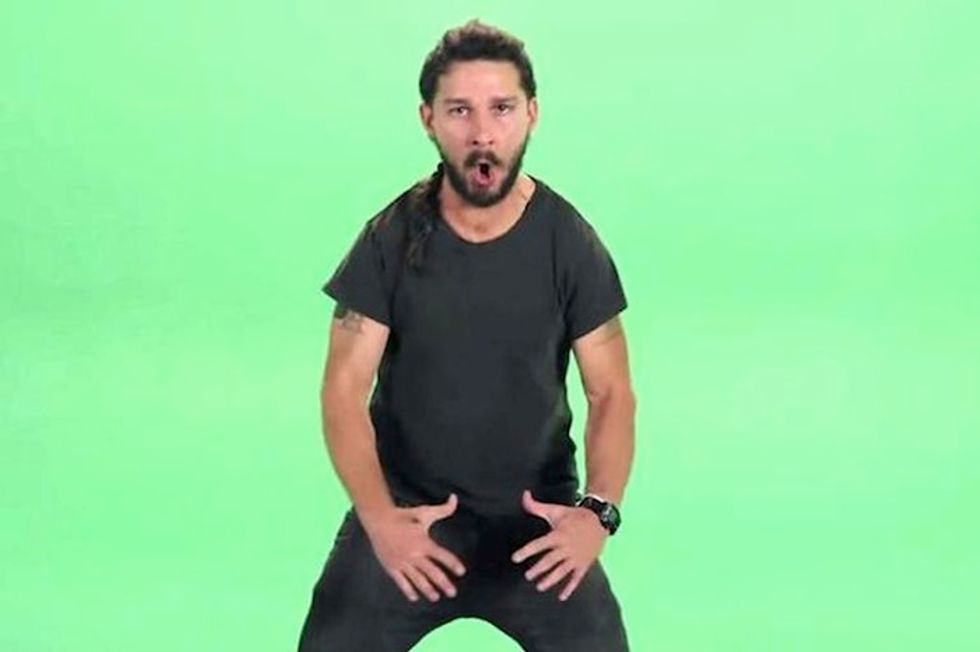 Before you roll your eyes and click away, just know that
former celebrity
Shia LaBeouf can now help you power through those 50 unchecked tasks, 10 calendar events and 7,999 unread emails...thanks to a
new Google Chrome extension
developed by college student Erik Taheri.
Aptly named "DO IT!" (all-caps, exclamation point), our newest metaphysical motivational app utilizes a sonic snippet from LaBeouf's (painfully gratuitous) #INTRODUCTIONS video performance below -- namely the juicy bit where he screams "JUST DO IT!" to, uh, encourage you forth.
Just install
, wait for your next productivity slump and click on lil' LaBeouf when you feel the need for a masochistic wake-up.
JUST DOWNLOAD IT. DON'T LET YOUR DREAMS BE YOUR DREAMS.