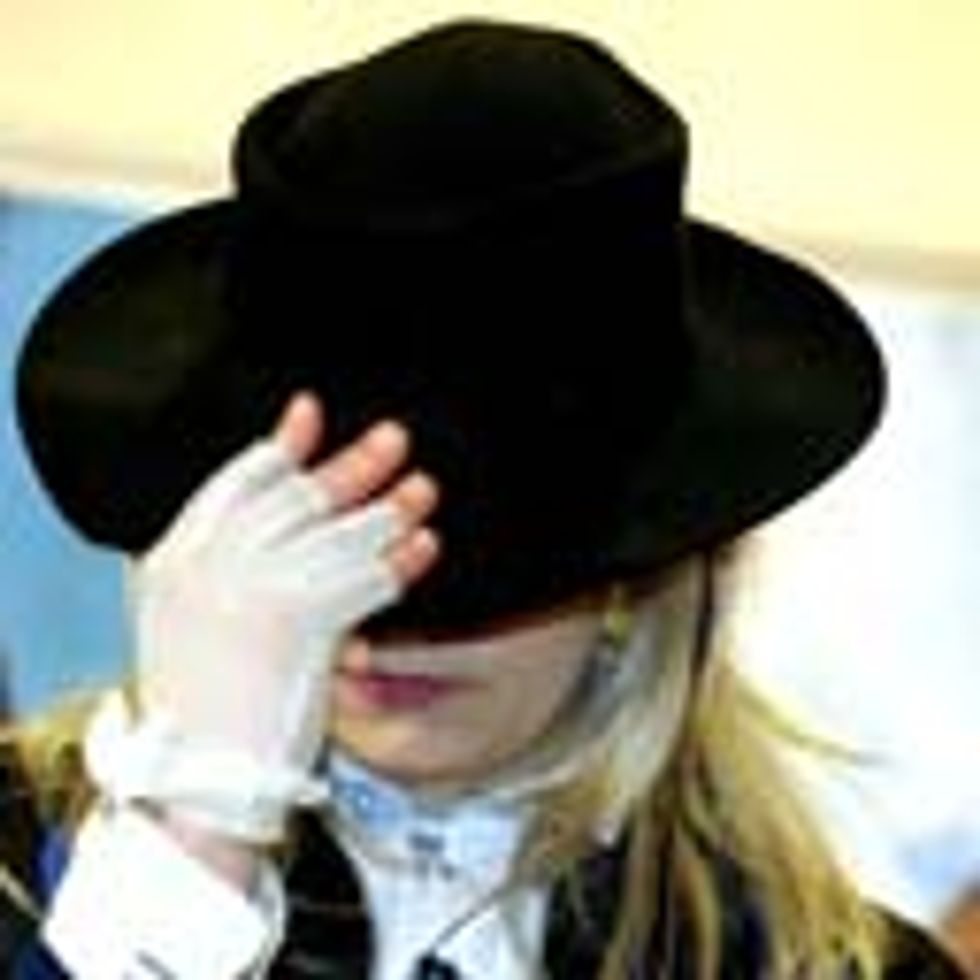 Knowing of the media's ongoing fascination with the artist known as J. T. LeRoy, I feel it necessary to contribute something to the public record. I first learned of Terminator, as he was once known, from Joel Rose, then editor of Between B & C, a literary magazine that in the late 80s was among the first places to publish the work of the 16 year-old author who would become a cult figure because of his transgressive and transgendered life so brilliantly (presumably) rendered in Sarah: A Novel. We have had a casual, professional correspondence with the occasional phone call and email. He interviewed Gus van Sant for Paper some years ago before celebrity name-dropping became such a big part of his game. Somewhat incredulously I have watched the myth grow. Henry Flesh, our dearly departed colleague and friend of LeRoy and members of his entourage, would occasionally offer up J.T. tidbits which I eagerly scooped up. Celebrity readings of the famously mysterious J.T. canon proceeded, as did a film adaptation of The Heart is Deceitful Above All Things (opening soon) by Asia Argento. 

Then a cover story in New York Magazine ("Who is the Real J. T. LeRoy") presented a convincing, but not conclusive, case for LeRoy being a fictional construct perpetrated by Speedie aka Lura Alpert who was the one pulling the strings behind the first great literary hoax of the 21st Century. When a fashion story on HBO's Deadwood was rejected by the New York Times Magazine (after LeRoy reportedly refused to provide enough identification to satisfy the super sensitive Times of his true identity), "he" contacted me about running it in Paper.  So I was curious to keep up with the story when I saw it in the Guardian.

And here's the kicker to give you an idea of just how spooky this whole thing is. Within minutes of finishing reading, I received an email from J.T. LeRoy.info containing Vol. 3 of the JT LeRoy Newsletter--the Hoax Edition

read it at the jump....


Vol. 3

The JT LeRoy Newsletter--the Hoax Edition

Jan. 06

Another Magazine invited JT to be a part of their tribute to Johnny Cash. He wrote a song,Grounded, for it. Visit AS TOLD BY OTHERS to hear the song and see the video. .

GROUNDED

Lyrics by JT LeRoy

Once I got off the ground
I had the head to look around
And find out where you are
Stumbled by a hurricane
The rescue teams in town
Ain't nuthin' but bad surprises
Ain't nuthin' but blank horizons
Ain't nuthin' but rippin' at holes inside my skin
Ain't searchin' for fixes that leak me out
Ain't hopin' to keep me copin' out
Ain't looking to leave you hangin' out in the past

All around I see wreckage and watch them scavenge
All around I hold my ground and let waves scatter

Hold out for all you might've lost
Hold out for all you might've been
Hold out for hope and I swear it'll pull you in

Here I stand with my heart raw
By will I shoved through that closed door
To find out where you are.
Wish I had a world or wonder to show you what's in store
Ain't nuthin' but shards of promise
Ain't nuthin' but truth to harm us
Ain't nuthin' but backs still turned from hands we kicked
Ain't nuthin' but our hearts still beating
Ain't it funny how dreams are fleeting
but in the shallows I can see remains.

All around I see wreckage and watch them scavenge
All around I hold my ground and let waves scatter

Hold out for all you might've lost
Hold out for all you might've been
Hold out for hope and I swear it'll pull you in

JT was filmed by artist Robert Wilson and describes it here.

They flew in a team (even my beloved hair/
fella Mike Potter -- ) to film Sean Penn and... me, and for such a fuss it was very quiet and had this medicine feel to it. It was a meditation, and just let me be still, with just his voice... it was a very moving experience for me in the midst of this all. The hoax hoople headed showdown made them want to shoot me all the more -- so I requested a heap of gum (sugarless, no brown bubbles) and chocolate (very brown) and sushi (all pink), didn't do the NO BROWN M&M thing... too cliche. :

But it was really a nice time for me, just the art that they practice, was very flattering, specially after some of this stuff that is kinda ust super surreal and I think I mostly live in the surreal anyways.

It was swell. It was play and fun and art and all of it.

JT will be there, will you?

Look for recent articles by JT in the following publications:

Self Service, 10 year Anniversary issue (on stands now)

Black Book: The Next Next Big Thing Issue, Post-Snark--the Inevitable Backlash to an overly Sardonic Pop Culture Media

Lemon: On newsstands January 2006.  The Supernatural premiere issue features Jeff Koons,Fischerspooner, Annie, Robin Campillo, Rick Valicenti, Aesop Rock, etc.  The magazine will also feature an end page by JT LeRoy, Editor at Large. 

Soma: Interview with Asia Argento

:Nerve Holiday Gift Guide

7x7: monthly column, Holiday Issue: JT's newest baggage; Feb issue: J'Accuse

From the London Guardian, Jan 4, 2006:

But nothing has been taken from us. The books remain: as startling and disturbingly beautiful as they ever were. There is nothing that has sullied the New York Times's assertion that "his language is always fresh, his soul never corrupt". And what strikes me more than anything is that in this age of overblown celebrity, where people such as Paris Hilton can be famous purely for being Paris Hilton, mightn't JT LeRoy represent the precise inversion of this? The work is all. The identity is irrelevant.

The words that surface most frequently in my head are those of the writer Peter Murphy, who contacted LeRoy after the New York Magazine piece to show his support: "It all boils down to this," he wrote: "I can't prove the existence of god, but I sure do love the Bible".

The Heart is Deceitful...Above All Things

OPENINGS

:

NYC: March 10th @ Sunshine Cinema
LA: March 10th @ NuArt Theatre
San Francisco: March 24th @ Castro Theatre

Conceptualized by JT's fans and designed by rock poster/t-shirt god, Lindsey Kuhn, this tee is the ultimate "answer-back" to the latest identity-probing press frenzy. Front of the shirt says " I am the real JT LeRoy" while the back sports an image of JT's wig and sunglasses. Totally au courant! For more info, contact Alice at: real_jt_tshirt@hotmail.com

Great picture of JT..........uh...

...Or was it ...Pink?

Only New York magazine knows for sure...

JT's intro to 7x7's February column, J'Accuse:

Used to be punk - which I grew up with –got folks pissed, empowered, enraged, inspired or just thinking…Punk fostered some interesting dialogs. I am OK with making folks uneasy, or whatever they need to bring to my work. I think identity, gender and authenticity are another frontier of quicksand that I am not into building any bridges over them for anyone. I like what punk used to be.

Any discussion about books? A writer? To me…  all valid discussions, and if it steals a moment away from Lost Desperate Survivor Horseleeches -- we might be able to afford it, heck it might be useful. We live in fear or faith and I would never want to get in the way of anyone's fear, good way to get a set of tire tracks on your cranium though.

I always said, I don't know who I am, so how can I own an identity?

I've always been deeply horrified by the story of Oscar Wilde.  He refused to believe that his work would matter so little to folks. He was a writer and he got murdered for it.  It's a dangerous turf. Sticking your head out to peek with your words and saying this is who I am. 

I've said it from my first interview and I'll keep saying it...everything you need to know you can find in my books. You'll find Wigs and Sunglasses between the commas and periods--thankfully, which has been edited to land in their proper places.  The one rumor I can testify to is that I am crap at punctuation and spelling.