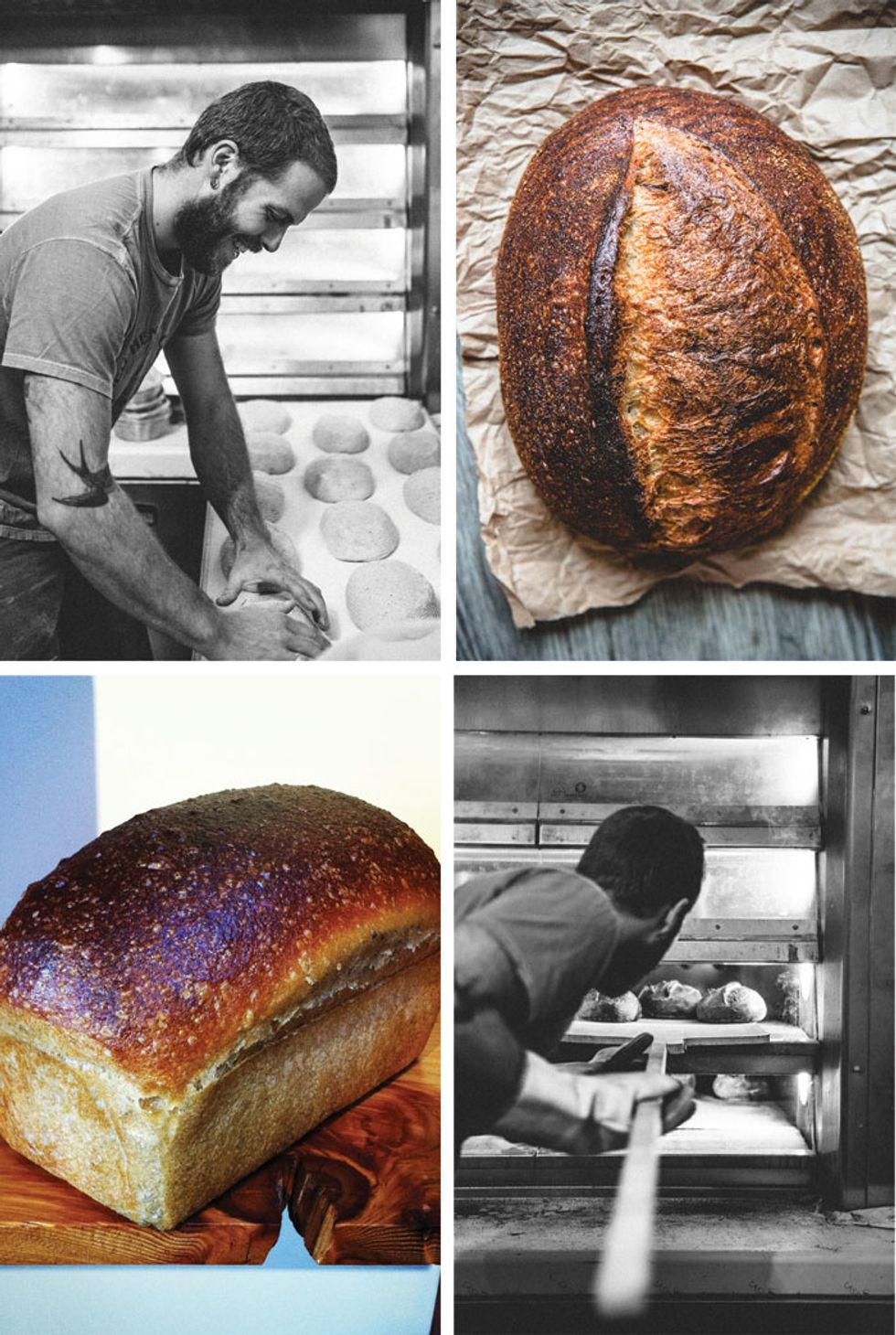 Josey Baker at the Mill in San Francisco baking his addictive loaves; country bread and wonder bread.
Josey Baker fires up the bread oven each morning with a boyish grin peeking out from behind a scruffy golden beard. "I'm stoked about what I'm doing and I show it," says Baker. His serendipitous name aside, it's hard to imagine that he was ever doing anything other than baking his addictive loaves at the Mill -- a bakery/grain mill he shares with a cafe run by Four Barrel Coffee, located in the rising NoPa district. But just three years ago he was developing grade-school science curriculums and had barely baked a cake, much less a loaf of bread. After baking his first loaf with a sourdough kit a friend had given him, he couldn't stop thinking about bread, so he quit his job and started Josey Baker Bread, where he now applies his love of experimentation to his unconventional recipes like his current favorite, a dark mountain rye rife with sesame, sunflower and flax seeds. He also revels in the social aspects of being a baker, which allow him to directly connect with people through a nourishing object he makes with his own hands. "I love the role that I am playing in my community," says Baker.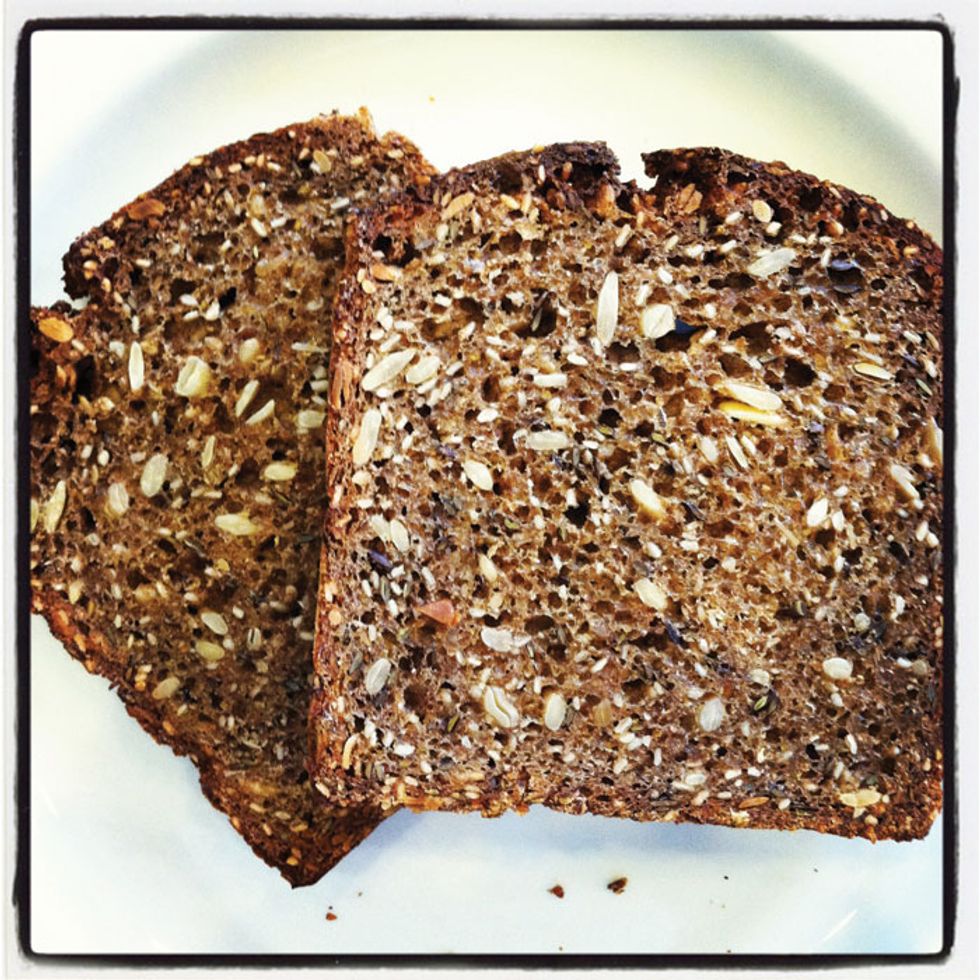 Dark Mountain Rye
Baker's restless enthusiasm motivates him to explore new techniques and ideas. "I've been really focusing on the slashing of the bread," he says, referring to the unpredictable relationship between where on the dough he makes a cut and how the bread actually rises in the oven. "The loaf opens how it wants to. so you have this balance of this very particular, purposeful cut, but all around it is this wild expression. That's what the loaf had to say. I'm just trying to let the loaves say what they are trying to say as loudly as possible," he says. And judging from the perpetual line at the Mill, the people are listening.
Photographs by Colin Prince and Josey Baker
More Foodivists