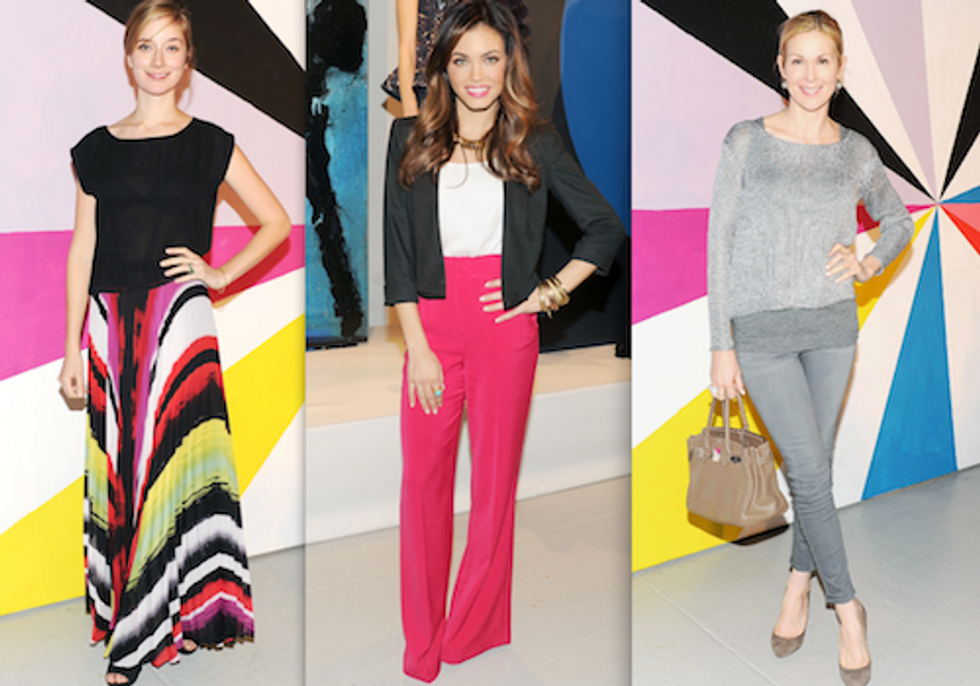 L-R: Caitlin Fitzgerald, Jenna Dewan-Tatum, Kelly Rutherford.
Attendees at
Stacey Bendet's
Alice + Olivia
show yesterday included
Kristin Chenoweth, Jenna Dewan-Tatum, Kelly Rutherford, Megan Hilty, Ahna O'Reilly, Caitlin Fitzgerald
and
Johnny Weir
among others, all of whom looked as well-presented as the models. But what about those times when these bold faced names hadn't always looked their best?
The gorgeous
Caitlin Fitzgerald
, who was featured in
It's Complicated
alongside
Meryl Streep
and
Alec Baldwin
, told us about having a particularly "unfortunate haircut in high school where I had to wear a hooded sweatshirt for about six months because it was just the exact wrong length for me. It was a bob and one of my sides of my hair goes out and one goes in so it had this kind of wave effect.  It was not good." 
For other performers, it was not so much a hairstyle mishap as a poor choice in clothing.  Actress
Jenna Dewan-Tatum
grimaced when remembered wearing "patterned tights...and not in the right way" while
Gossip Girl's
Kelly Rutherford
described one particular purple dress she wore on the show that had no support underneath and "in real life might've been okay at the beach."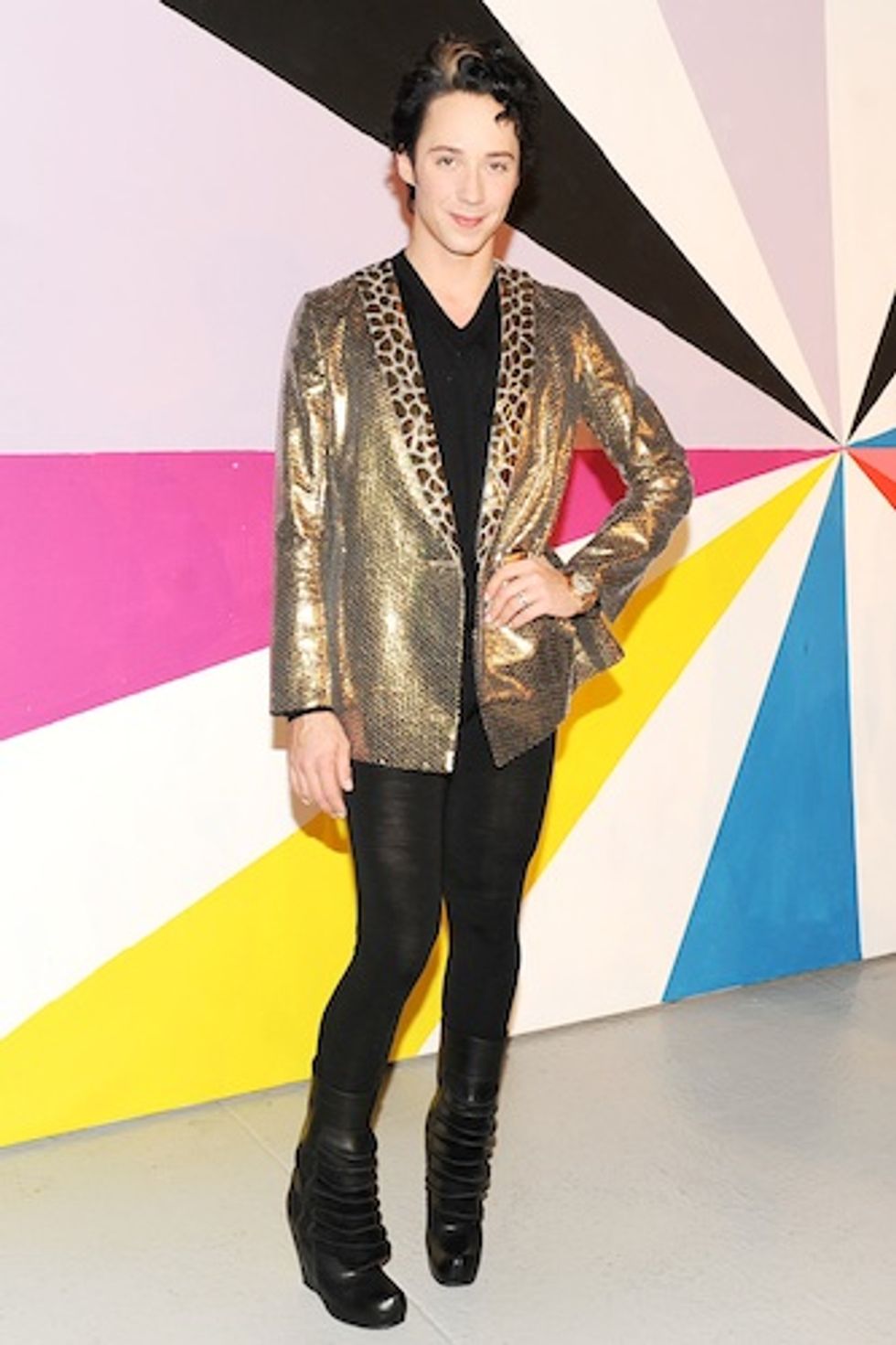 While these ladies always look polished and sophisticated, we were curious about whether anyone with a wilder fashion sense had ever felt embarrassed. Enter the newly-married
Johnny Weir
sporting a golden blazer. Had he ever recoiled at the memory of a particularly unfortunate outfit?  Actually, yes. "I actually look weird when I dress up like a boy...when I try to do the full boy tuxedo look, I look ridiculous. It's kind of like that scene in
The Birdcage
where
Nathan Lane
tries to wear a suit and wears yellow stockings underneath...it's that.  I also have a weird sense of my body because I'm an ice skater so everything's always tight and sparkly and shiny and I have a tendency to go too much."
For photos of the collection, visit our friends at
style.com.