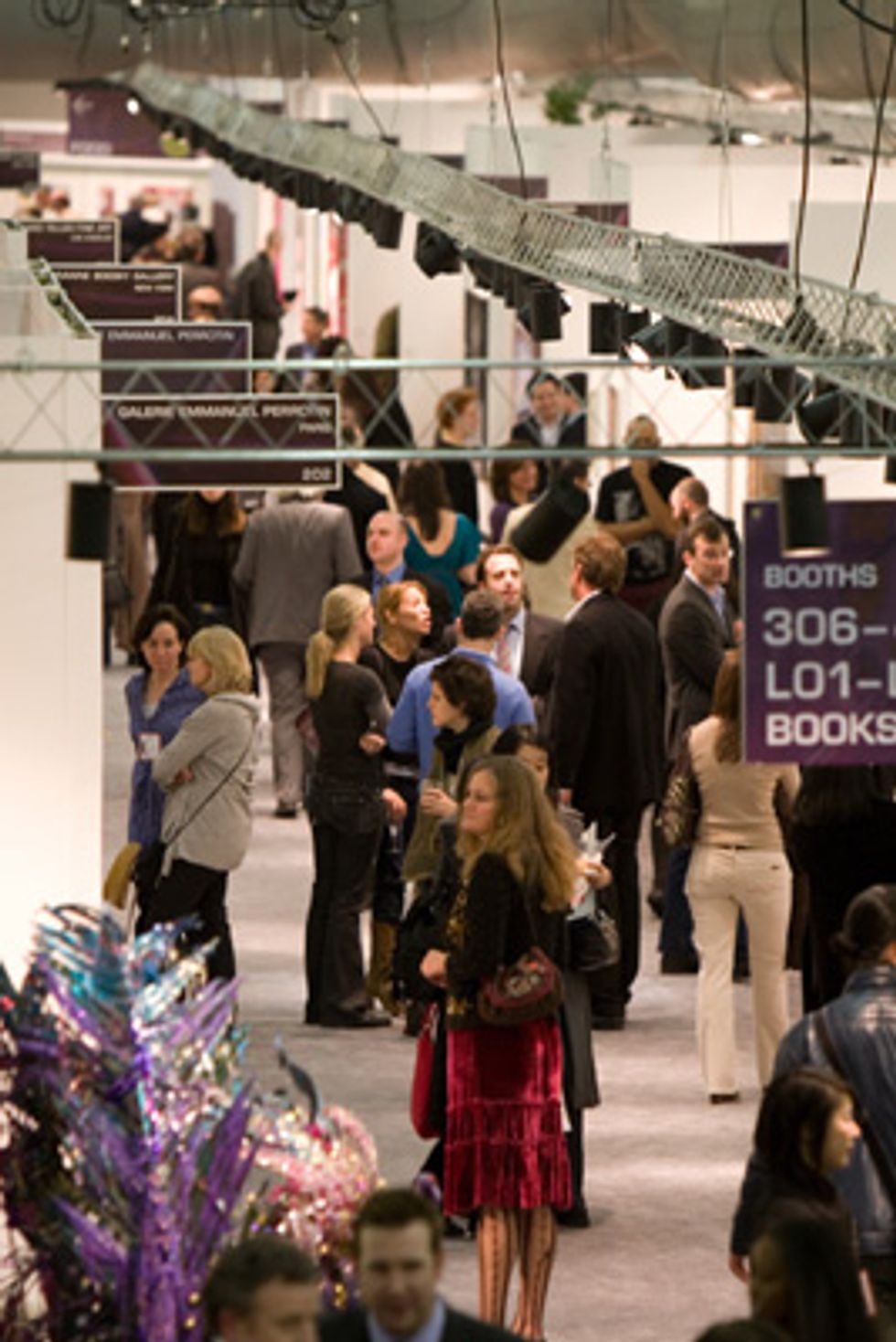 Perhaps it was inevitable that New York gallerists Colin de Land and Pat Hearn would become a couple. Eccentric in their love and dedication to art and the people who made it, they founded the Armory Art Show in the '90s, but sadly, dying young, they never had a chance to see the success the show has since become. This year, in honor of its 10th edition, the Armory Show has commissioned artists John Waters and Mary Heilman to collaborate on the visual identity of its 10 year anniversary. In an evocative return to the roots of their friendship, Waters and Heilmann made a pilgrimage to Provincetown and, while there, recorded their thoughts:
JW: Okay, here we are in Provincetown in Colin and Pat's old apartment that they rented in artist Pat De Groot's amazing house.
MH: Yeah. Their ghosts are here.
JW: I always say, this is the best Grey Gardens-type house in Provincetown and what a perfect place for Colin and Pat to vacation.
MH: Yeah, and we're lucky to be here now.
JW: And under that tree in the front lawn is the unofficial memorial to them. Every time I pass it, I think of those two. We are both united through Colin and Pat.
MH: They were very important for my whole life. I learned so much from her, and then from him.
JW: They were two cult leaders that fell in love.
MH: It was a cult.
JW: Both of them had their own cult and I was an eager member.
MH: And I love cults.
JW: Me, too.