If there's something John Waters is known for other than his films, it's his eccentric taste in art. His most recently curated show debuted at the FraenkelLAB in San Francisco which is the gallery's first exhibition. For folks who have always wanted to see the director's Baltimore home for its fake food collection and dirt from John Wayne Gacy's yard, Waters' latest curated exhibit might just be the next best thing. Titled "Home Improvements, and on display through May 28th, the show is an ode to the aesthetic possibilities of mundane domestic objects like shopping bags, bath towels, staples, stereo equipment and toilet paper. Martin Creed, Moyra Davey, Vincent Fecteau, Paul Gabrielli, gelitin, Paul Lee, Tony Matelli, Doug Padgett, Karin Sander, Gedi Sibony, Lily van der Stokker, and George Stoll are all featured in the exhibition.
In a statement released by the gallery, Waters describes the show as "a celebration of the low-tech concept of 'remodeling'. These twelve artists' humble but surprisingly imperious paintings, sculptures, photographs and drawings will hopefully make any serious property owner want to throw caution to the wind, pack up their living space, and start over."
There's also a piece by the "Pope of Trash" himself on display -- a truly Waters-ian take on the baby stroller. It's made of leather bondage and features sex club logos.

We don't expect this gallery show to be boring at all.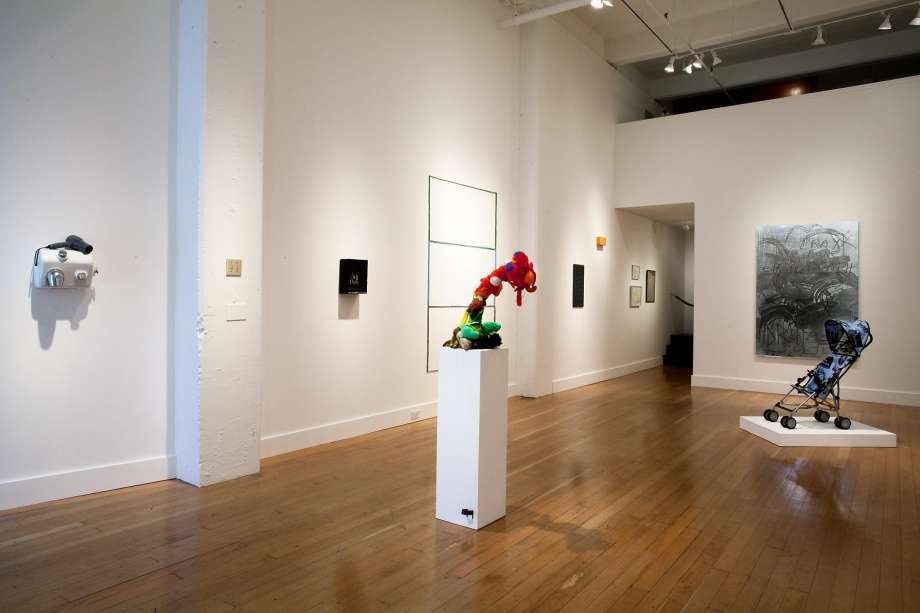 Photo: FraenkelLAB
[h/t i-d]