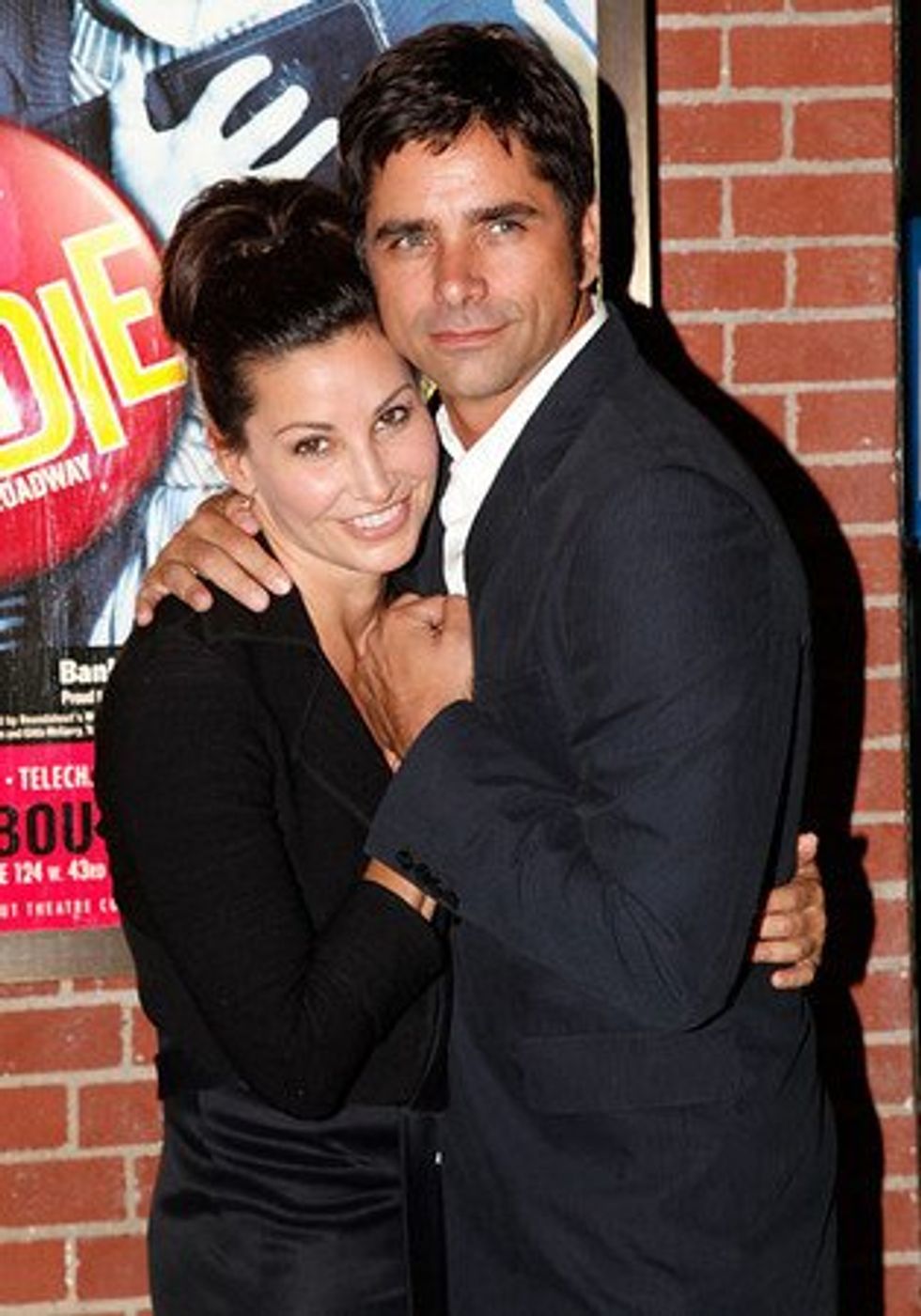 The first Broadway revival of the 1960 musical Bye Bye Birdie, with music and lyrics by Charles Strouse and Lee Adams, begins previews on Sept. 10th. Yesterday, the Roundabout Theatre Company hosted an open rehearsal at their studio space on 45th Street and one of the show's bold-named stars, John Stamos, was raring to go. The actor who will be forever known as "Uncle Jesse" in Full House, was out chatting with the small audience and making cheesy jokes ("Guess there's two pretty Asians in media," to a Fox news reporter he mixed up with someone else sitting next to me).
Joking aside, Stamos in his youth might have played the hard-rocking heartthrob Conrad Birdie (played in this production by newcomer Nolan Funk), as he's usually the one providing the slicked-back-hair sex appeal in musicals such as Nine and Cabaret and TV shows like ER and Jake in Progress. But in this revival he'll be playing Albert Peterson, a bumbling songwriter and momma's boy (Dick Van Dyke in the original and film version) with about as much sexual prowess as, well, Dick Van Dyke. Yesterday he turned out a fun and energetic (though breathless) performance of "Put on a Happy Face," a cheerful dance number Peterson sings to some lovestruck teens. It'll be interesting to see if he can charm his way through a full two-and-a-half-hour performance.
Bye Bye Birdie previews begin September 10th and opens on October 15th at the new Henry Miller's Theater, 124 W. 43rd St.
Pictured is Stamos and his Birdie co-star Gina Gershon.