John Stamos stopped by Late Night with Seth Meyers yesterday to promote his shows Fuller House and Grandfathered, and the sentient jawline set aside some time to read some scathing and slightly unhinged reviews of the Full House reboot.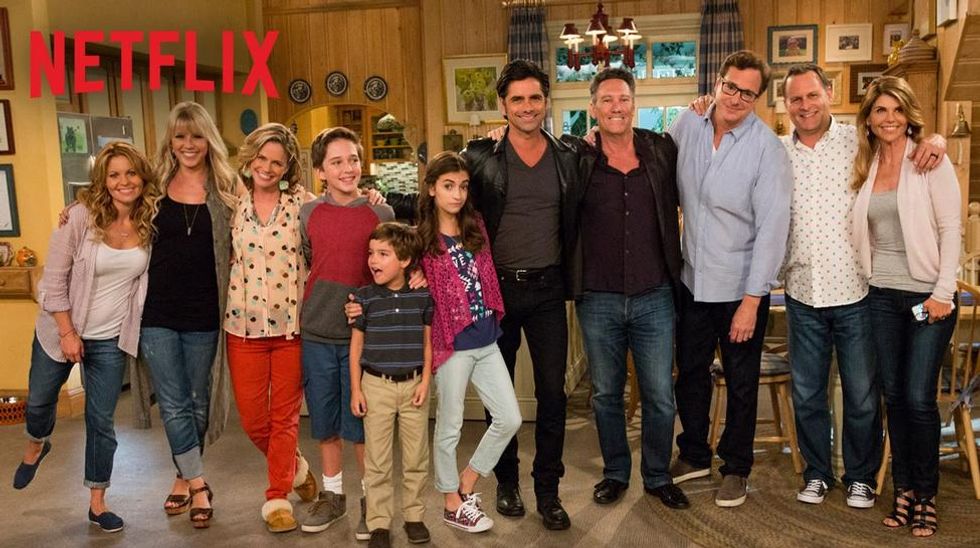 "The show has always been hugely popular," Meyers said, "but I think it's safe to say it's never been a critical darling."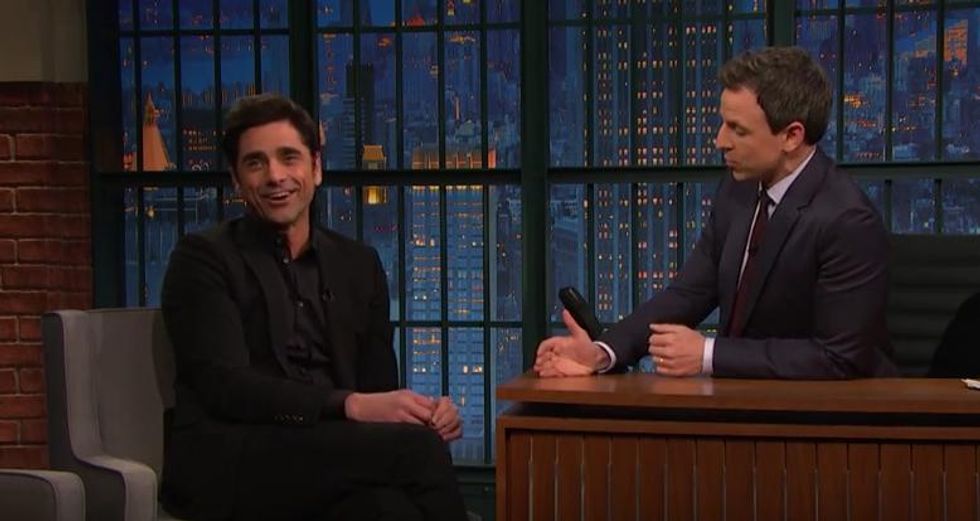 "What's the opposite of darling?" Stamos joked.
The duo then read some of the monumentally bad write-ups of the Netflix show, with Stamos making sure Seth said the names of the writers out loud.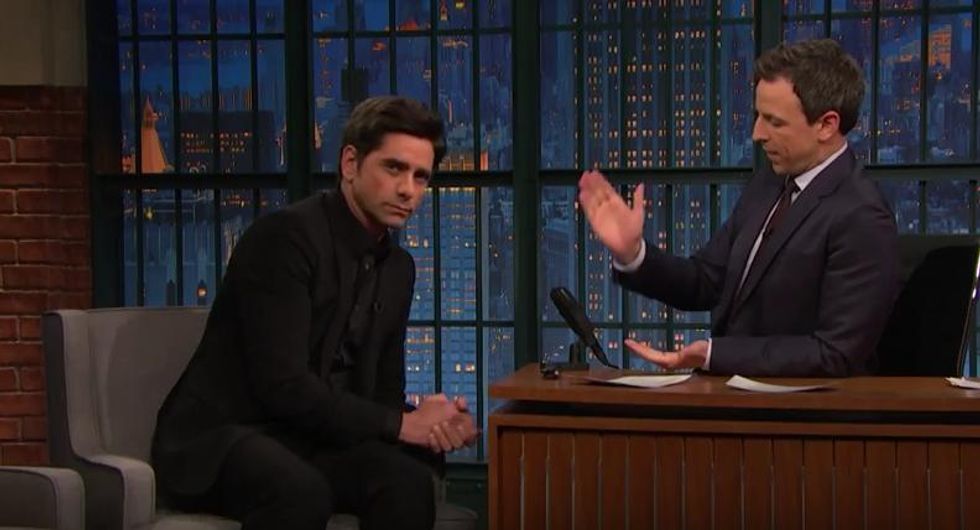 Some highlights:
"It's doubtful there will be a more painful TV moment in 2106 than the Fuller House pilot."-Hollywood Reporter
"How fucking rude?" Stamos defended.
"There's a point where nostalgia becomes more like necrophilia."-Washington Post
"Like a porn parody without the porn."-AV Club
"The series begins as a family reunion, and becomes a self-conscious, dated. and maudlin reminder of the ceaseless march of time and your inevitable demise."-New York Times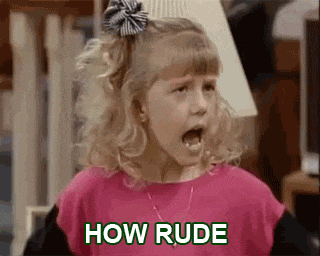 The Tanner clan is getting the last laugh though, as the show was recently renewed for a second season.