New York-based comic John Early first caught our eye with his sharply funny videos with friend and frequent collaborator Kate Berlant in which the two poke fun at passive-aggressive friendships, one-upmanship and the "Paris changed my life" cliché. He's since appeared on TV shows such as 30 Rock, Wet Hot American Summer: First Day of Camp, Broad City and Love as well as in films such as Neighbors 2 and this fall's The Disaster Artist. You can also see him in The Characters, a Netflix Originals series that asked eight comedians to write and star in their own thirty minute episode. Early recently wrapped a run of his solo show, John Early: Literally Me, at The Bell House in Brooklyn.

When did you first know you were funny?
Day one, bitch!
Was there one joke/routine/sketch that inspired you and first made you realize you wanted to pursue comedy as a career?
I feel like it was the 'Morning Latte' sketches on SNL. Jennifer Elise Cox and Christine Taylor in The Brady Bunch movies were also totally huge and formative for me.
Who are your comedy idols?
John Waters, Divine, Edith Massey, Jennifer Saunders, Lisa Kudrow, Amy Sedaris, Laura Dern. So many more, but these are the ultimate.
Do you consider yourself funny when you're not performing?
Yes, I do!
What's your favorite dirty joke?
I don't have one! I mean, I could do an hour on anal, but jokes are hell.
Can you boil down a piece of advice on how to be funny in a 140-character tweet?
Take. My. Seminar.
What would you say has been your biggest career obstacle?
Cole Escola.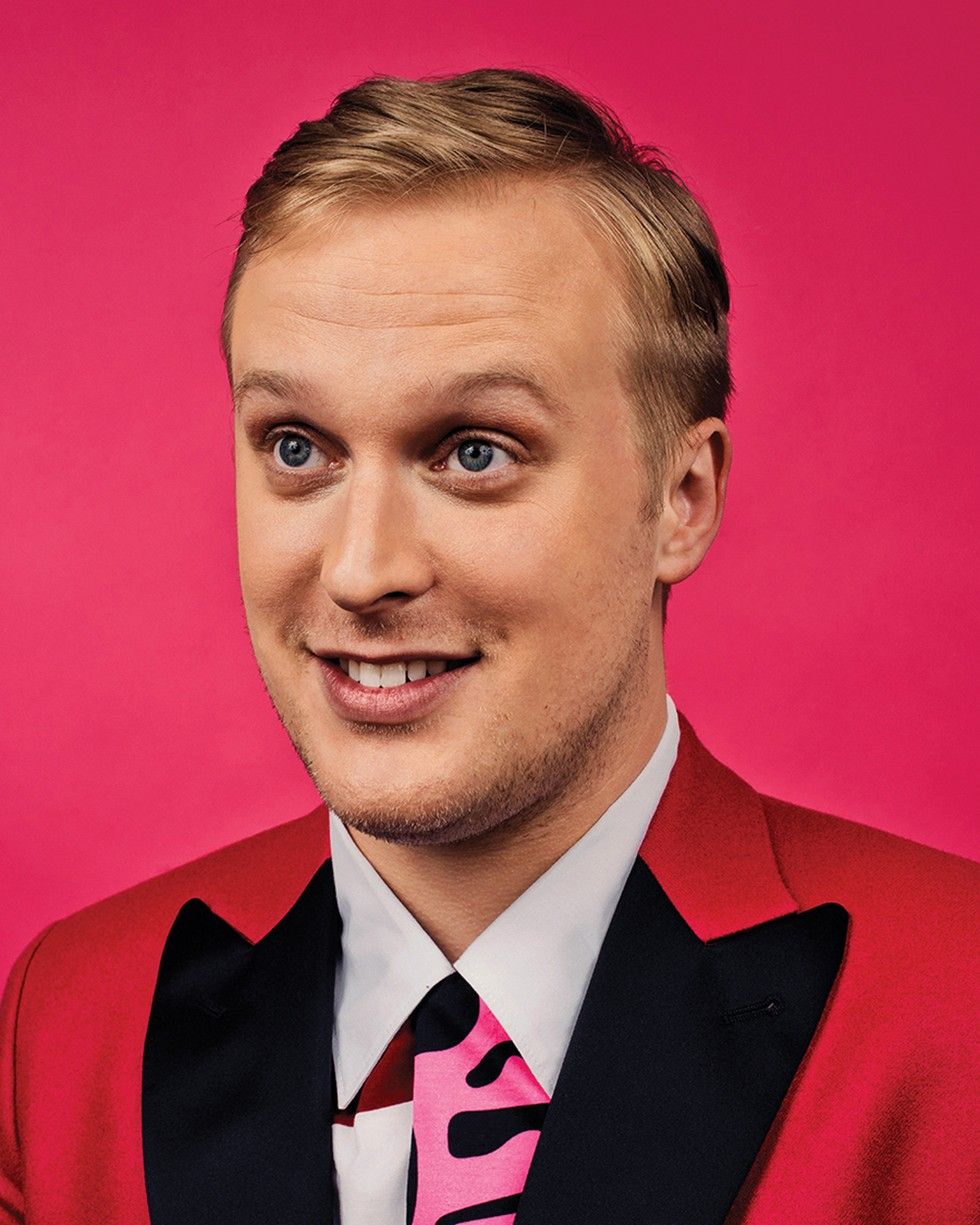 What did you want to be when you were growing up? What did your parents want you to be?
I always wanted to be a comedian and my parents were beyond okay with that, which is a miracle.
What are you... listening to? Reading? Watching on TV?
I'm listening to The Jones Girls. I'm pretending to read A Little Life. I'm avoiding the final episodes of The Good Wife.
What were you like as a child?
I was very, very anxious. I would sob if I had to wear shorts, and I'd lash out at my friends if they in any way acknowledged that I had gotten a haircut.
What do you consider the best sketch you ever performed?
My friends and I made a music video for "It's All Coming Back to Me Now" at a sleepover when I was 13. I was Celine [Dion] and I've never been more free.
What do you consider your worst bit you ever performed?

When I was 8, I choreographed a dance to "Hot Stuff" for my daycare talent show, and we wore afro wigs to conjure the disco era. It was definitely very racially tone-deaf.
Can you share with us some of the new projects you're working on right now?
Kate Berlant, Andy DeYoung, and I just made a mini-series for Vimeo that comes out in the fall, and it is truly explosive. I also got to act with Sharon Stone -- who is my religion -- in The Disaster Artist. And I got choked by Rosie Perez on my first day of shooting Search Party for TBS.
How often do you / did you use humor to get laid?
My sense of humor is built to deflate sexual energy, not enhance it.
How has being funny affected your sex life?
It hasn't helped. I think most people need to maintain a sense of mystique when entering into a sexual encounter, and that's hard to do when I'm over here tap dancing as fast as I can.
What do you think is your sexiest quality?
My constant yeast imbalance, hands down.
Grooming by Emily Amick
More comedians in our 'LOL XOX' series:Ellie KemperSeth MeyersCole EscolaJohn Early