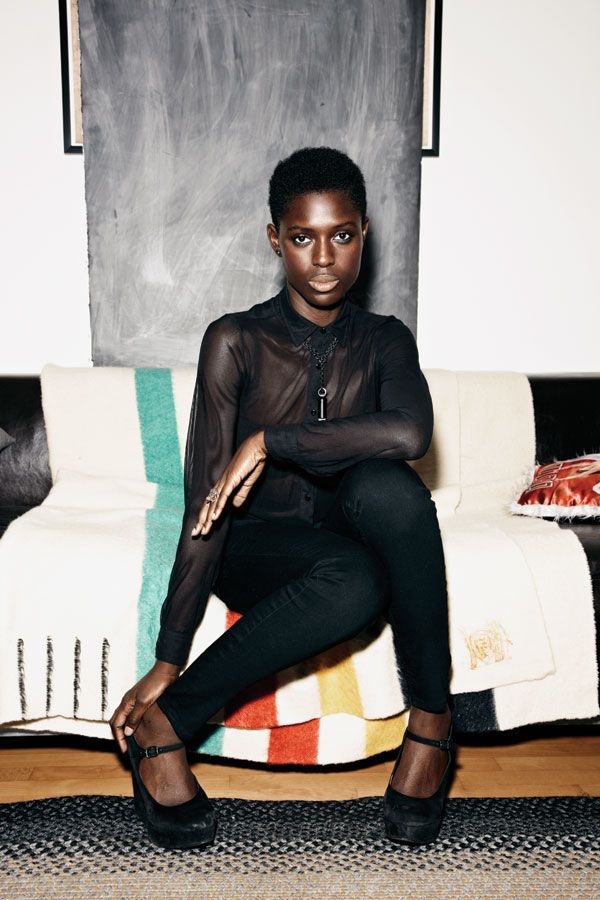 "I didn't come to L.A. to be famous or rich. I came here because I decided to leap first, look later," says model and writer Jodie Smith of her decision to relocate to the West Coast three years ago. She ditched her life as a Pittsburgh banker to become a model at the prompting of Pharrell Williams, who met the U.K.-born Jamaican beauty after a N.E.R.D. concert and convinced her she belonged in front of the camera, and in L.A.
From modeling for Levi's and Terry Richardson to documenting a malaria epidemic in Africa (2010's
When the Night Comes
), Smith's range of experiences as an Angeleno has allowed her to fully appreciate the magic realism of a city as capable of epiphanies... as
Entourage
.
Over the last year, "Miss Jodie" (as she's known) has embraced the domestic side of life -- sharing an airy Hollywood apartment with boyfriend Corey Biggs, if not one of L.A.'s busiest DJs, certainly the best-fed. "I cook breakfast, lunch and dinner," Smith laughs, "Jerk chicken, curries, everything." On days off, the active couple walks to see movies at ArcLight Cinema and hike Runyon Canyon, where they'll soon be moving after adding a pair of Chows to the family. When she's not decamped to LifeFood Organic on Cahuenga, posting her mix of fashion/fun/philosophical musings on her Tumblr, she favors parties thrown by uber-event maestro Wade Crescent, and has a soft spot for the relatively cozy intensity of Bar Marmont.
Whether its co-conspiring long nights out, or co-habitating evenings in with Biggs, Miss Jodie has earned her place and perspective as both host and perennial guest in the city of as many angles as angels: "L.A.'s like a massive, warm-weathered Twilight Zone. You can enjoy all the parties, wake up and get a B12 shot in the ass and drink a hemp protein smoothie, go to six castings and then run into Kanye West at Whole Foods and wind up at a dinner at Brett Ratner's. And that's on a Tuesday," she says. "It's incredible--so random and wonderful."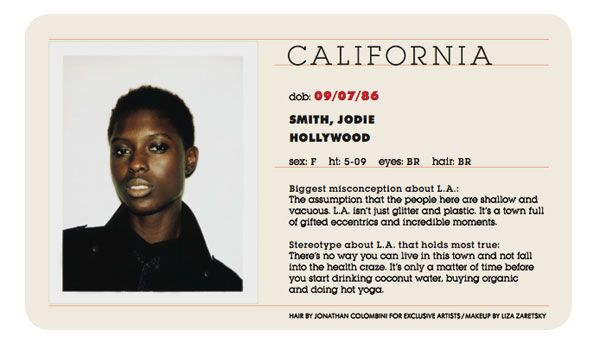 MORE FROM OUR 'DIRTY DOZEN' FEATURE ON 12 OF LOS ANGELES' FINEST