UPDATE: We just got off the phone with America's most beloved con artist, and fortunately, we can confirm that Joanne's Twitter is now back in Miller's hands.
PRAISE THE SCAM!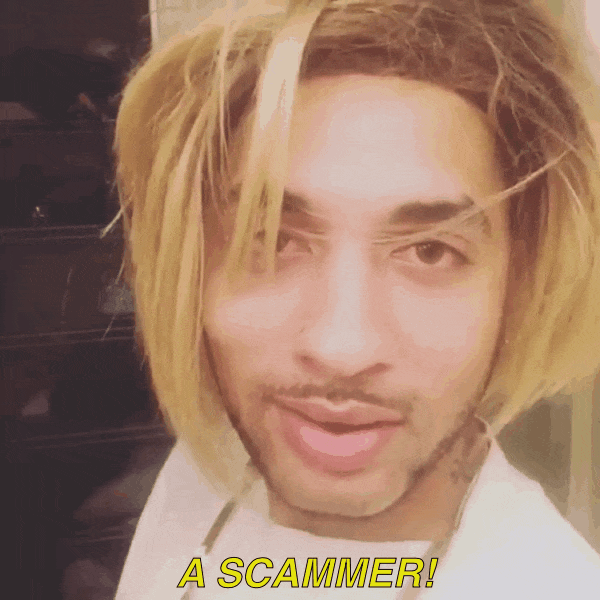 One of our most beloved archangels of social media, Joanne the Scammer -- aka Joanne Prada, aka The Duchess of Messy Bitches, aka Branden Miller -- fell prey to the swindle of a lifetime yesterday, involving his Twitter, Katy Perry, and 500 damn dollars.
On Friday evening, Miss Prada, who's been showered in praise from celebrities like Amber Rose, Solange, and Blac Chyna, reached a new level of "Oh, wow," after getting followed and tweeted at by none other than Katy Perry.
It's a full self esteem scam @joanneprada
— KATY PERRY (@katyperry) April 30, 2016
Not surprisingly, this enhanced Miller's already envious klout to the n'th degree, but also opened the floodgates for some true bot goblins.

Shortly after the KT Perry love, Miller replied to an email from an alleged rep from Twitter, who approached him about verifying his blessed account; Miller, not wanting to pass up the sacred blue check mark, agreed to the instructions that sounded vaguely akin to a password reset.
Minutes after carrying out this dastardly swindler's bidding, Branden was horrified to see he'd lost control of Joanne's Twitter, and soon enough, the entire account vanished from the site.
The real-life scammer asserted he was from Africa, and wanted Branden to send him a $500 Amazon gift card in exchange for his Twitter back.
OH MY SCAM, as Joanne would say.
Joanne broke the news to us over text message...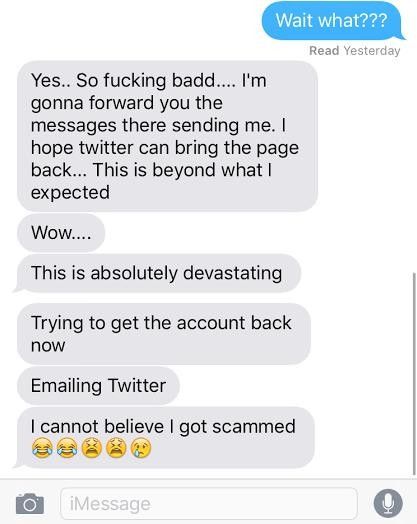 Our hearts go out to Branden and his Miss Prada embodiment during this unfortunate time, but I can't, in good sense, fully believe that the greatest scammer of our age could get a fast one pulled on her.
Could this all be part of the biggest scam Joanne has ever done?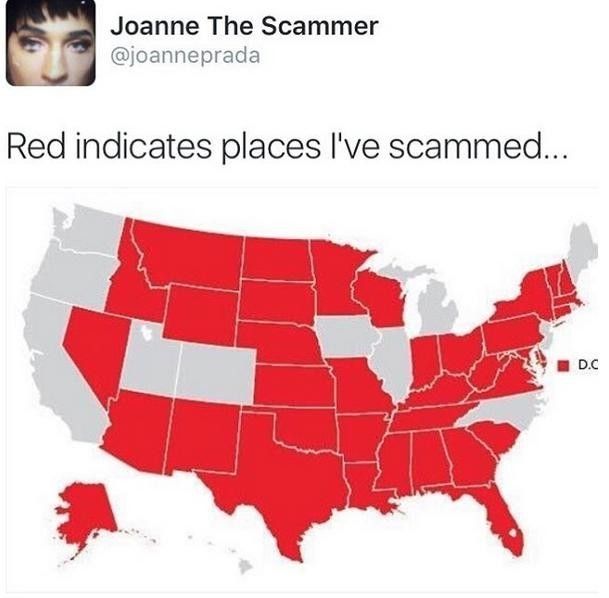 Only time will tell; for now, #FREEJOANNETHESCAMMER