Joan Smalls may be a globe-trotting supermodel, but she's not immune to the effects of jet lag. In between Milan and the start of Paris Fashion Week, she was already back in New York City for an important partnership event, even though she'd only stay for a few days.
Despite the heavy traveling, Smalls was in good spirits. She had just flown in from Milan after a glamorous evening at the amfAR Gala, walking for Moschino, attending the Burberry show in London, and walking for Ralph Lauren and Savage x Fenty in New York before that.
Smalls was in town for the launch of Dewar's new Caribbean Smooth scotch whisky, which kicked off with a party at Gitano NYC. She teamed up with the brand because of its blending of two different cultures, something that Smalls has personal experience with.
"I'm just so excited, just because the theme, I think it feels so right, that two is better than one," she told PAPER. "Two different cultures, which is basically my lifestyle: my father is West Indian and my mother is Puerto Rican, so I've always been raised in a diverse household. When you match two worlds it's like, that's when things are more fun."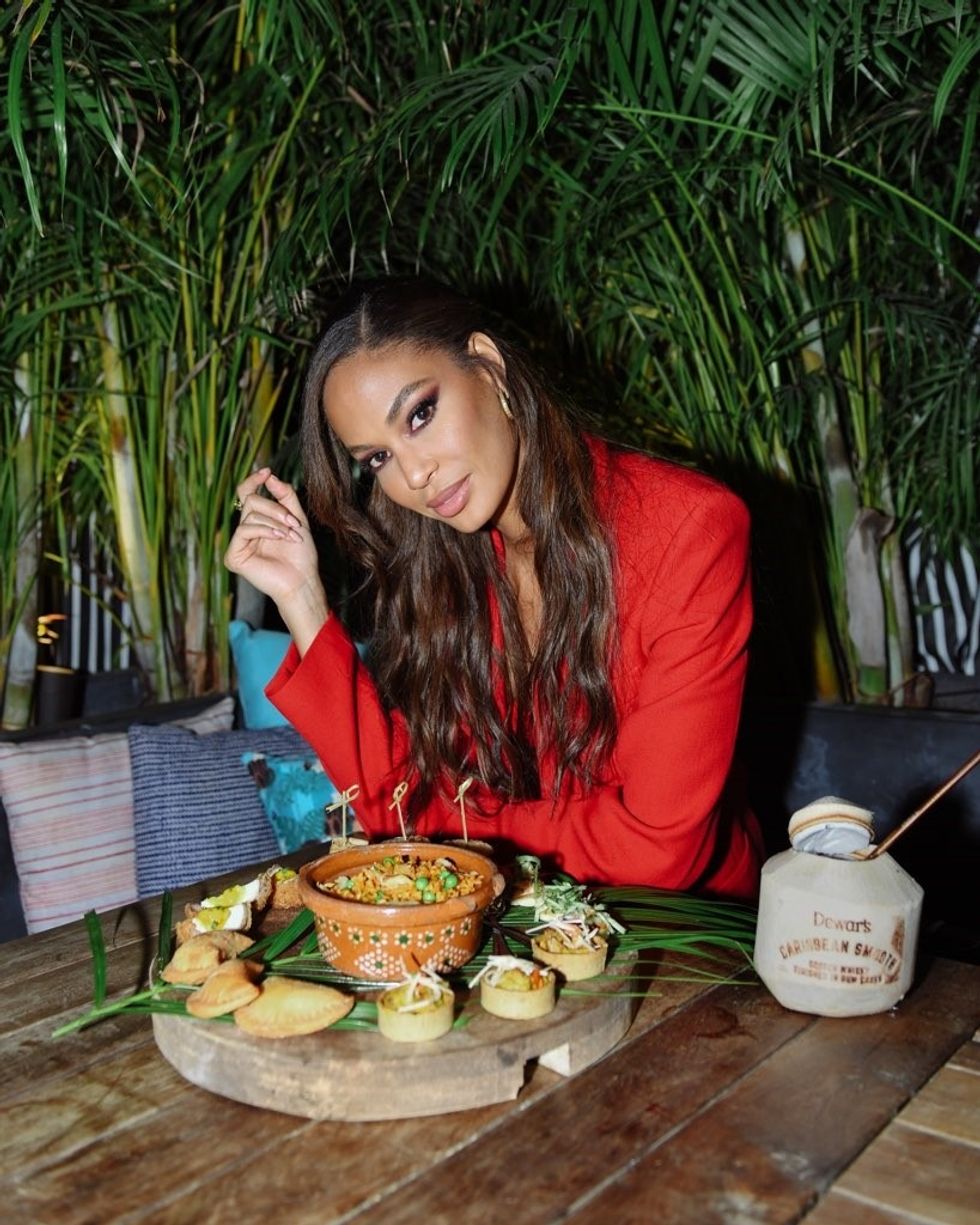 Indeed, Smalls has long been very vocal and proud about her Afro-Latina roots. While fashion continues to preach about diversity and inclusion, Smalls has never shied away from talking about her multicultural upbringing. In fact, it's only helped her stand out in the industry.
"I think that it helped me just because it was helpful to make my personality," she added. "If you know anything about growing up in Puerto Rico or having a West Indian father, we're very outspoken, opinionated, we love music, you will feel our presence when we're in the room. We are very confident wherever we go, we're not afraid to say what we think, how we dress, it's right there. We're very real."
Photos Courtesy of Dewar's
Sign Up for the Morning PAPER