If there was anyone who embodied the decadence, self-possession and haute glamour of the 80s it was Dame Joan Collins. Particularly in her game role as Alexis Carrington ( technically Alexis Morell Carrington Colby Dexter Rowan) in the era defining Aaron Spelling night time soap, Dynasty. Collins was every inch the imperious, be-seuqinced couture vamp and relished the cat-fights and corporate take overs she acted out every week with delicious aplomb. Off screen she led an equally high flying life; marred five times, wardrobes bursting with designer gowns, and an enviable collection of art and collectibles. But if you've ever wanted to own of piece of D. Collins yourself, then your in luck. The 82 year old actress along with Julien's Auctions will be putting a few hundred of her best pieces on auction. Herewith are some of the more noteworthy pieces just in time for the Christmas: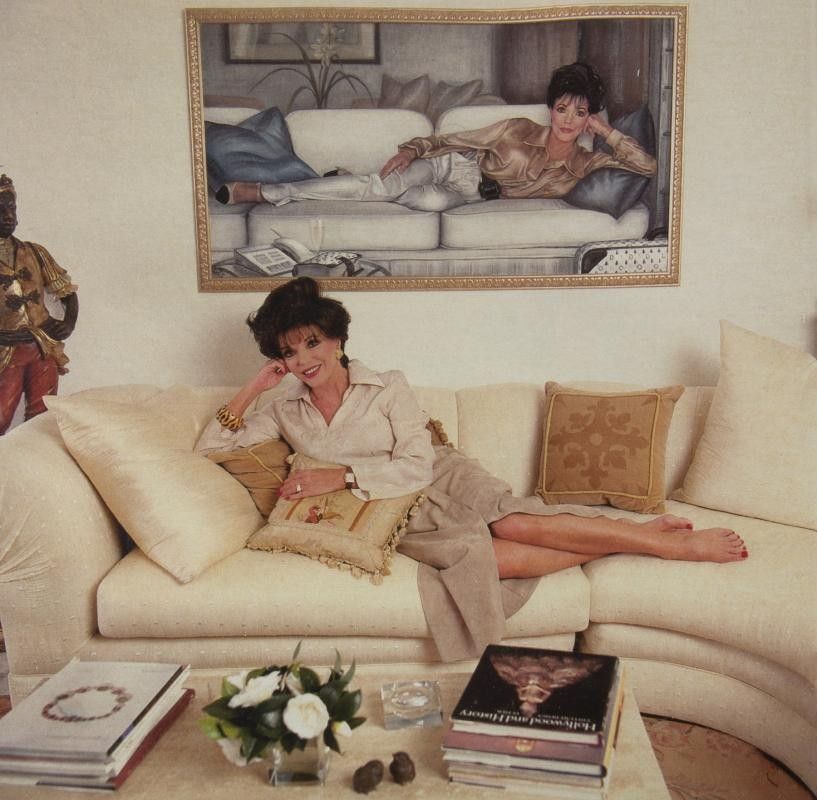 Lot 25) The couch from the 1997 Hello! magazine article that features a picture of Joan resplendent on said couch just below a painting of Joan on the same couch.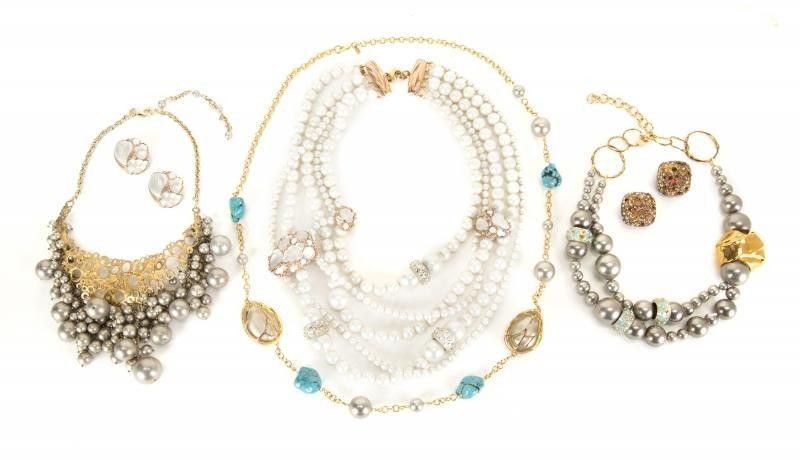 Lot 78) A collection of Alexis Bitter necklaces for whom she was the campaign star in 2010.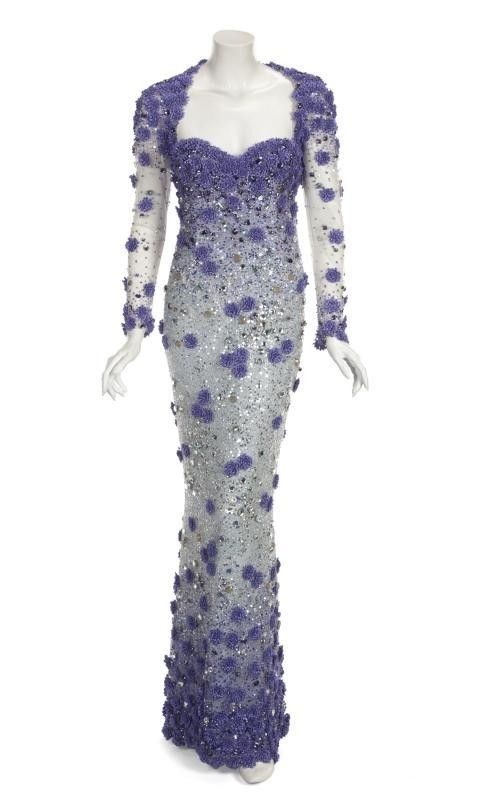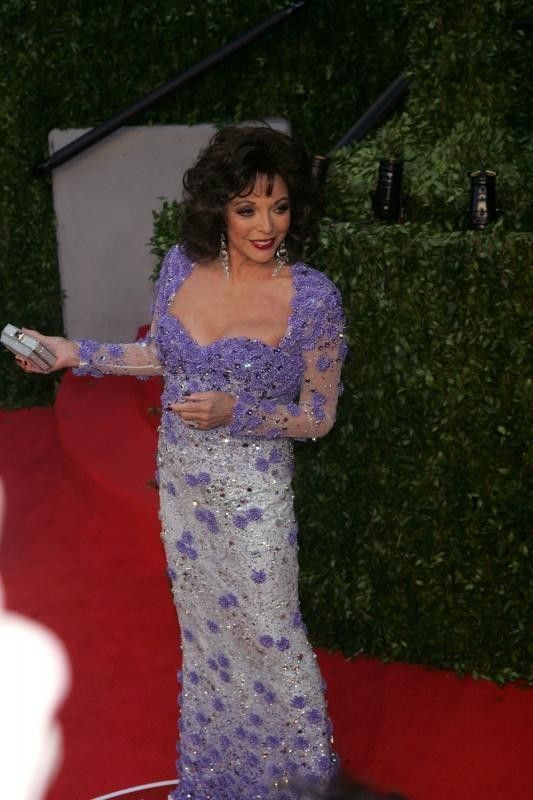 Lot 115) A George Hobeika gown she wore to the 2011 Vanity Fair Oscar Party.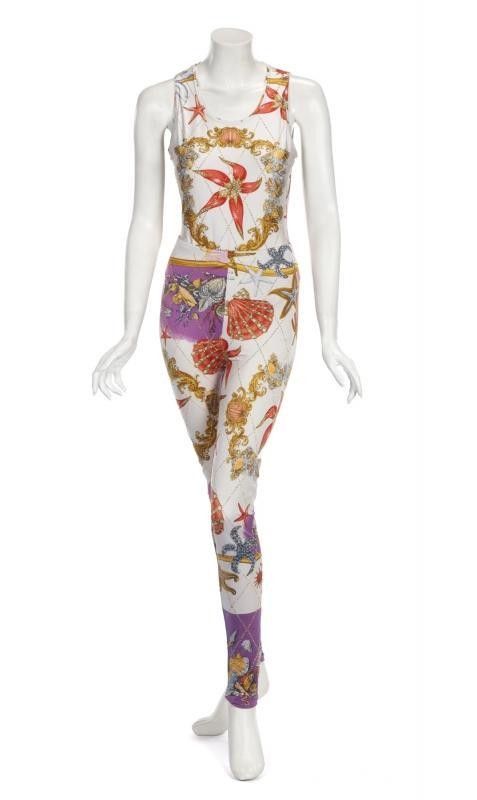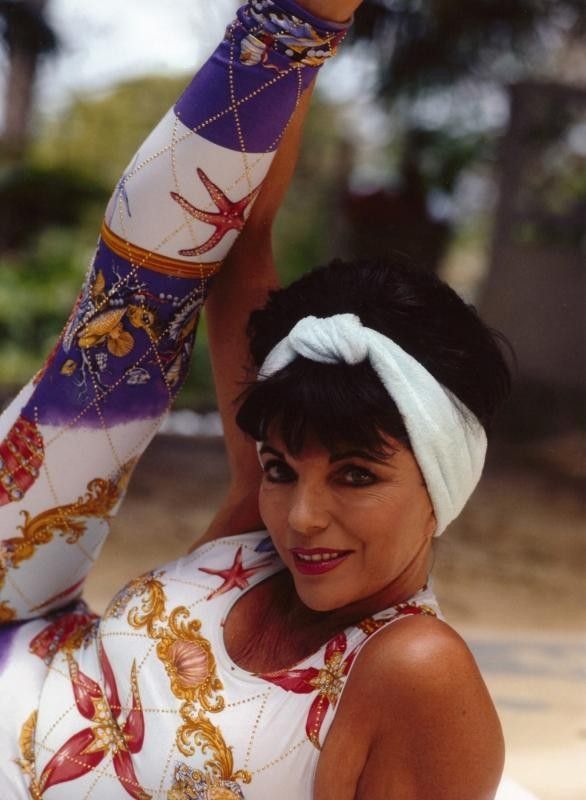 Lot 133) A seashell print Versace leotard and leggings set she wore for her 1994 video Secrets of Fitness and Beauty.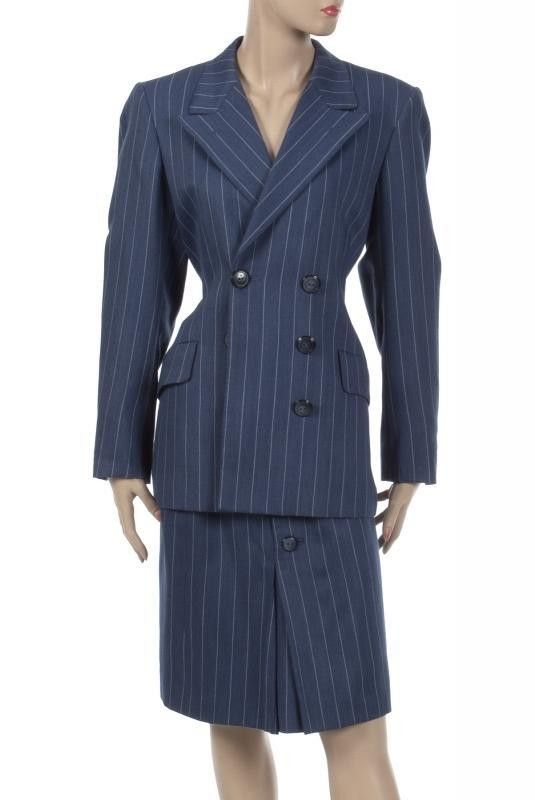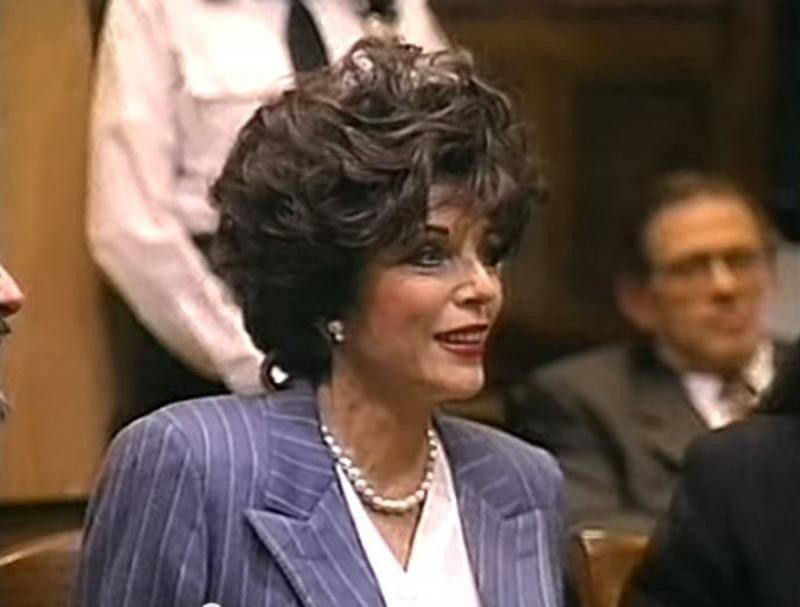 Lot 147) This pinstripe power skirt suit she wore for her trial with Random House over a publishing deal. As if there were any question, she won.
Lot 157) Having a bit of a grunge moment with these Marc Jacobs knit caps. I'm sure Marc is dying.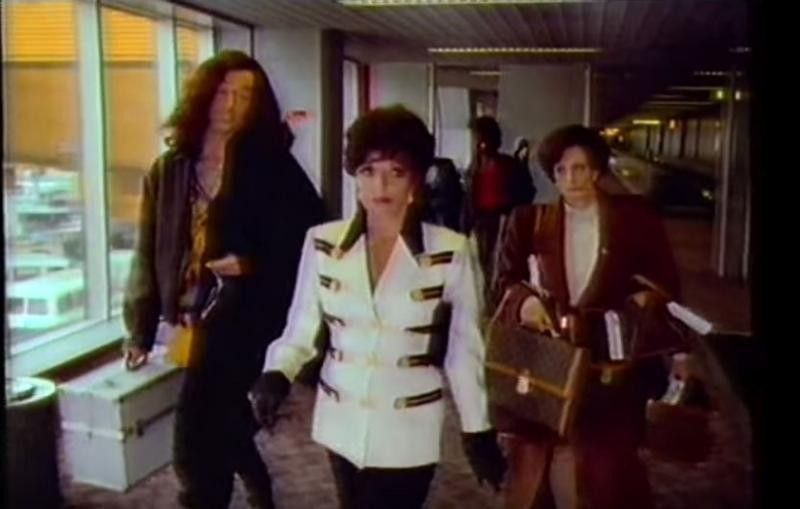 Lot 183) If there were any two people who defined 80s british glamour it was Joan Collins and Anthony Price. A mach made in heaven.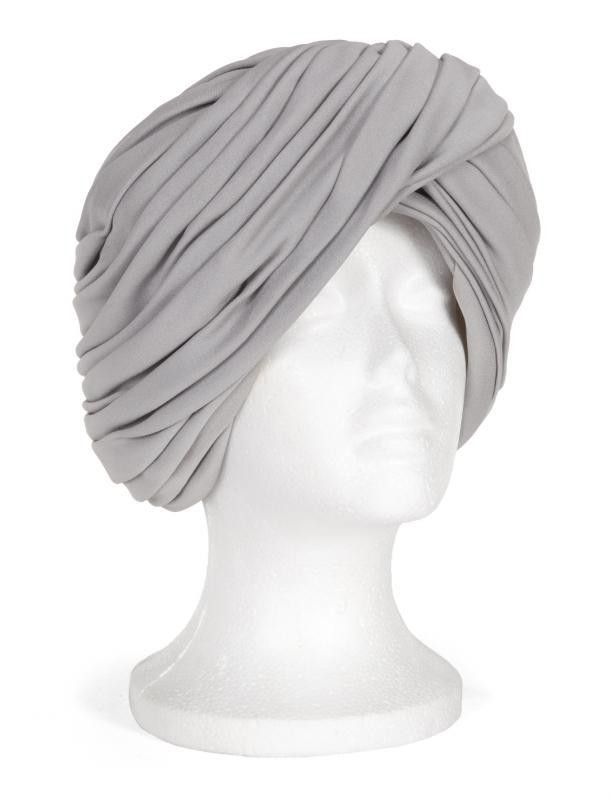 Lot 191) Miss thing loved a turban. Here a prime example in understated gray by Nolan Miller, her go-to designer.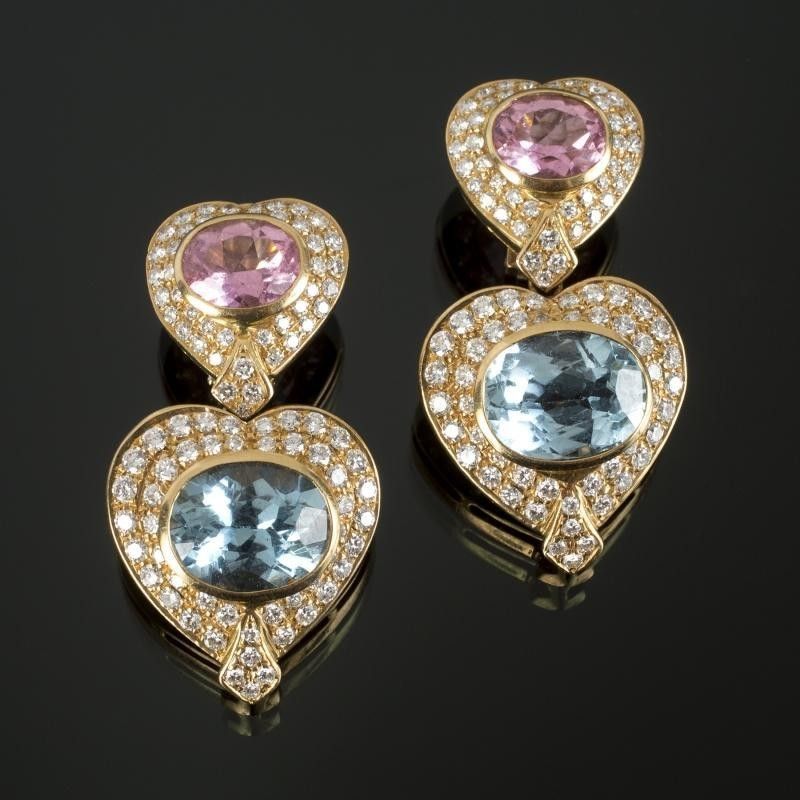 Lot 245) These topaz and diamond earrings are so 80s and so perfect.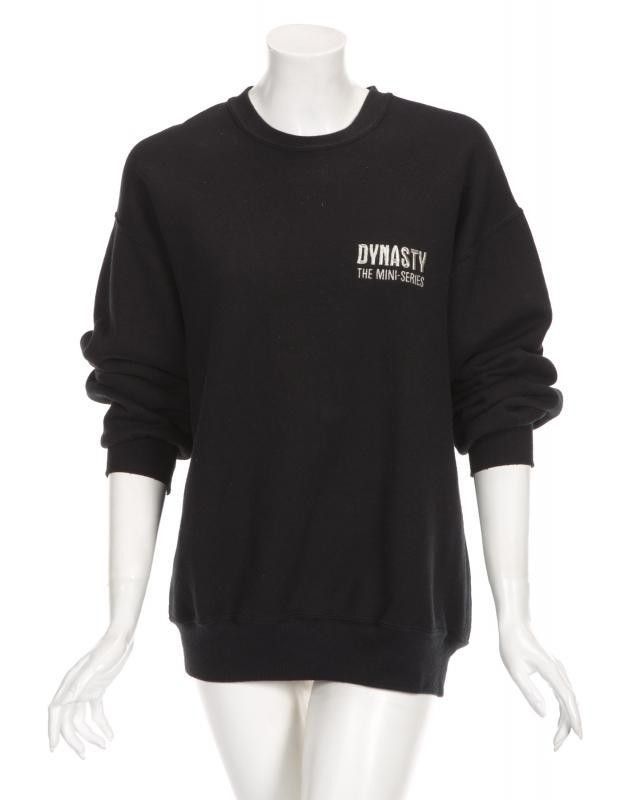 Lot 272) There is no shortage of ironic gay men would wear this promotional Dynasty norm core sweatshirt to death.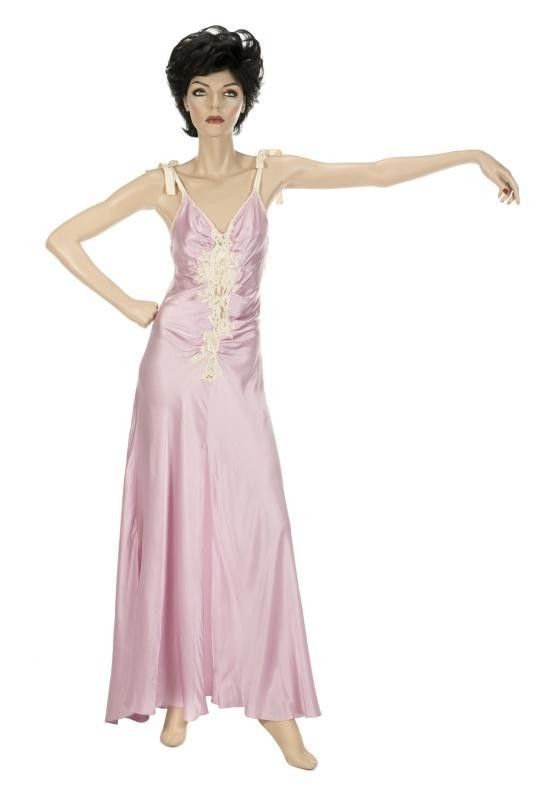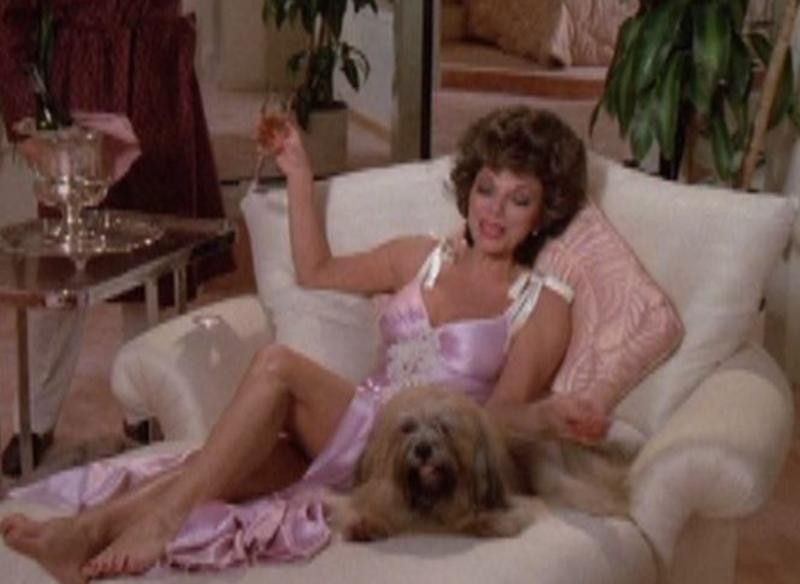 Lot 278) A good portion of Joan's Dynasty wardrobe was made for the boudoir, a prime example is this lavender nightgown she wore in season's 3 & 5.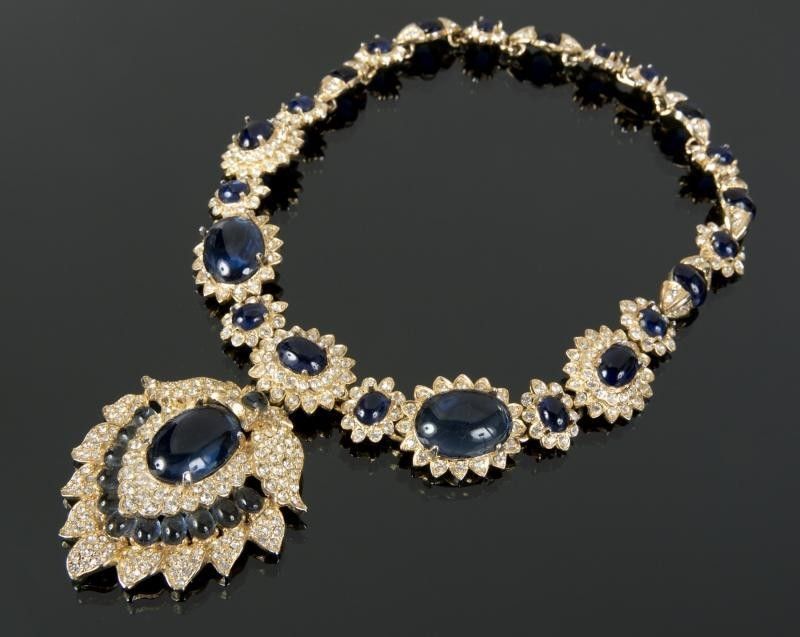 Lot 301) Kenneth Jay Lane was the jeweler to the stars in the 80s and this dramatic cabochon for Joan's plunging necklines.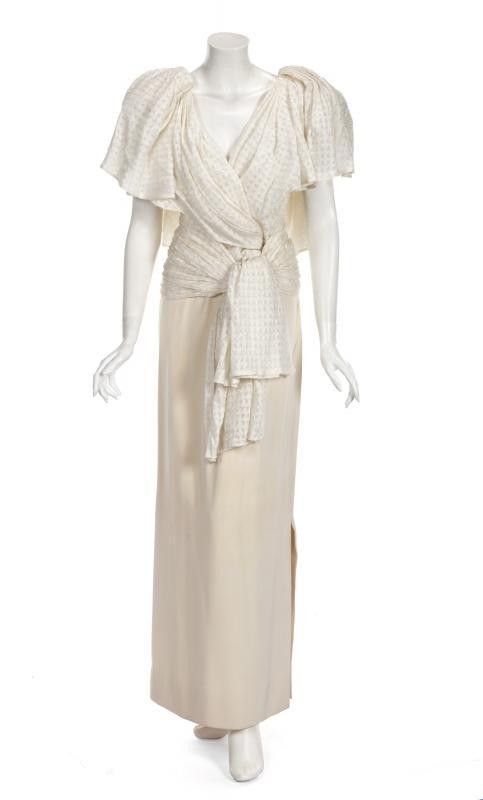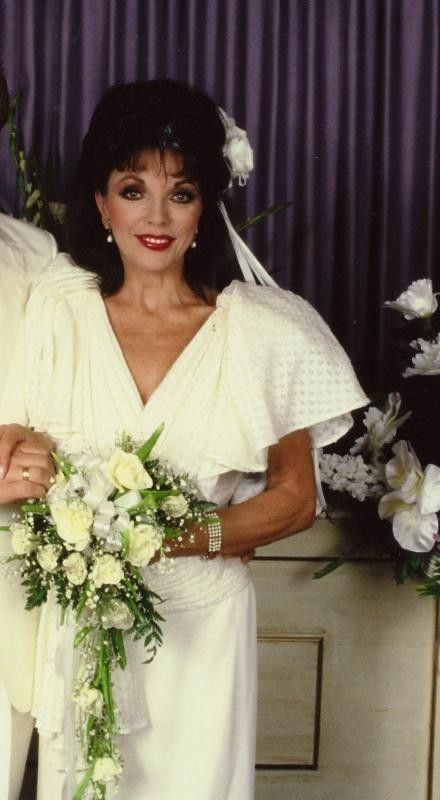 Lot 269) Nothing says you're over it like selling your wedding dress (and cropping your ex out of the auction photo). This Jacqueline de Ribes design (and current Met Museum exhibitee) Joan wore for her fourth marriage to swedish singer Peter Holm in 1985.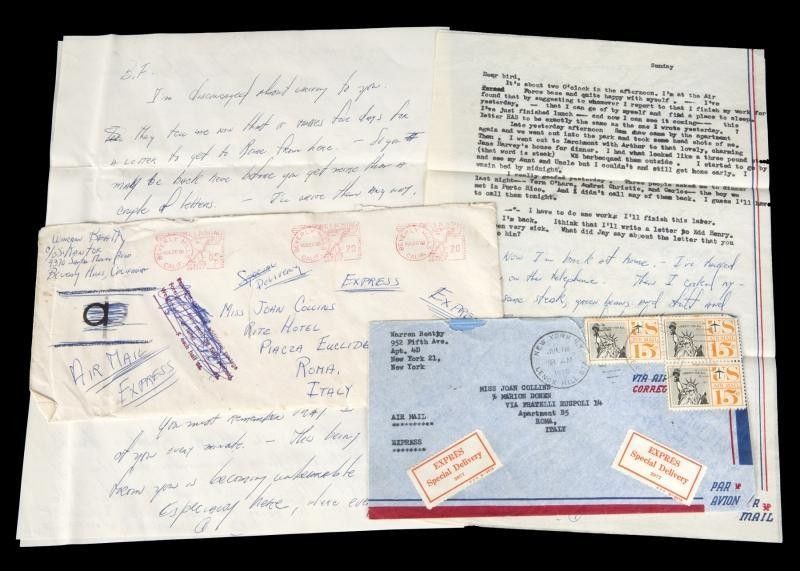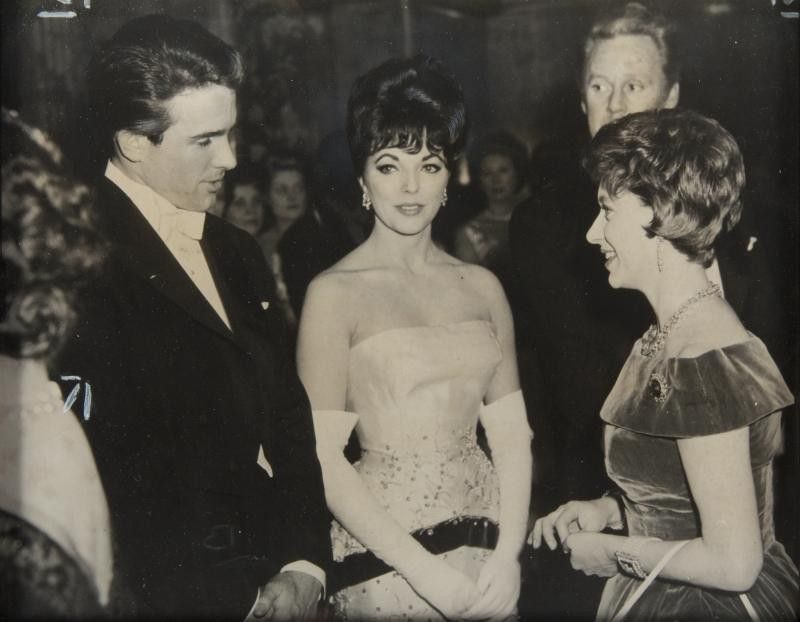 Lot 314) A sachet of love letters from Warren Beatty to whom she was engaged in the 60s.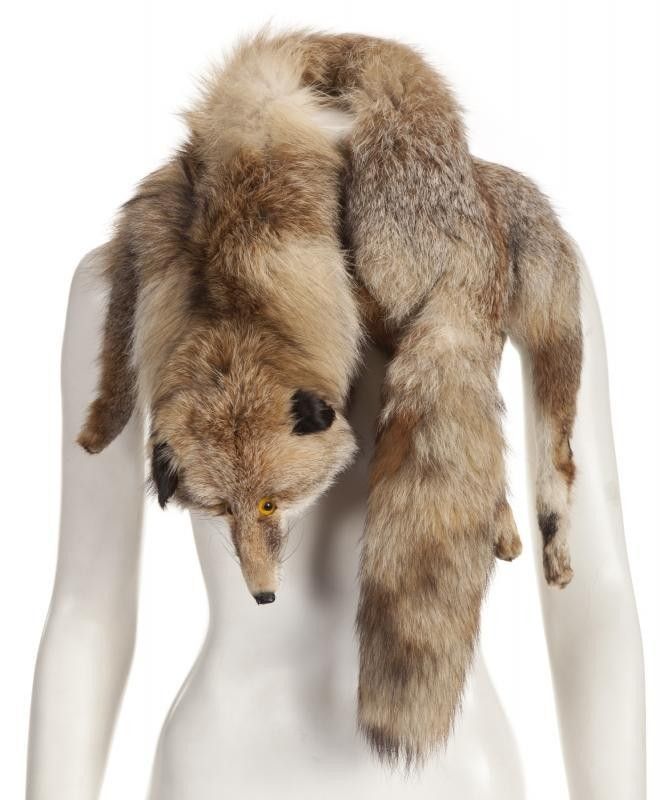 Lot 309) If anyone could pull of this very life-like fox stole it's Alexis Morell Carrington Colby Dexter Rowan.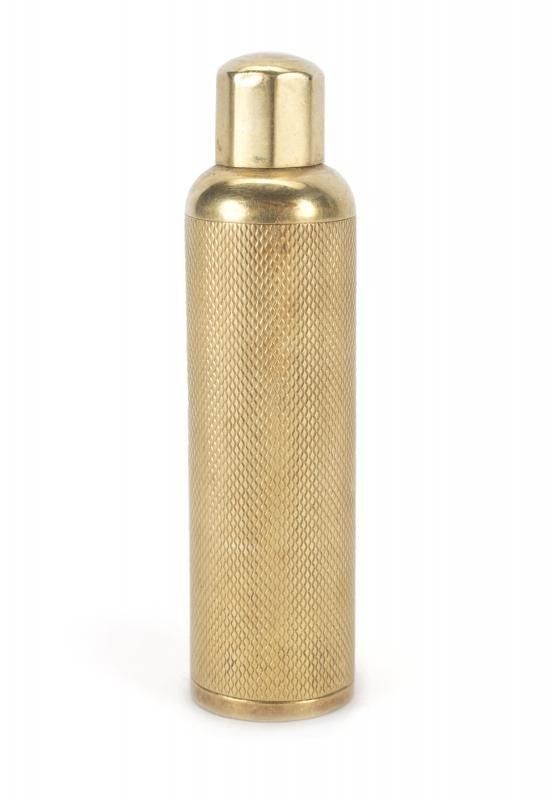 Lot 311) This 14k gold bottle of perfume and accompanying letter from Natalie Wood and Robert Wagner is so lovely and pretty much exactly what I would imagine movie stars of that era sent to each other.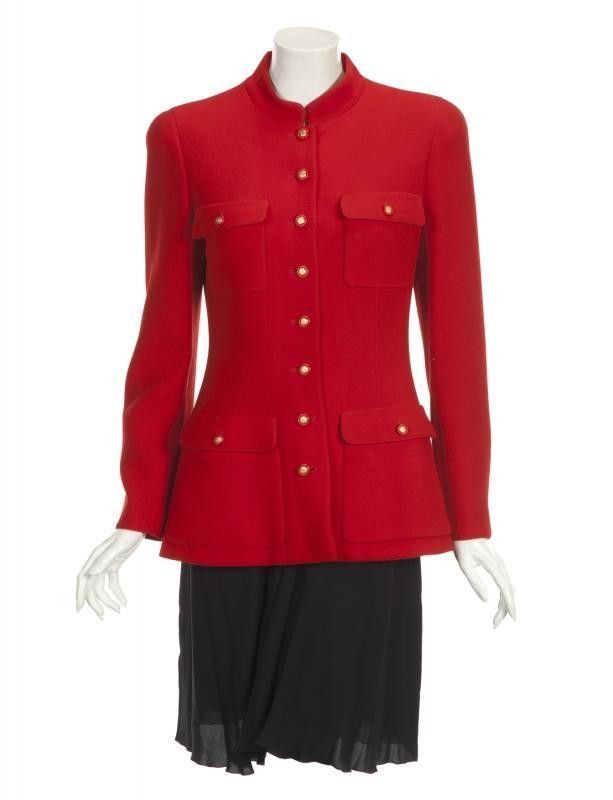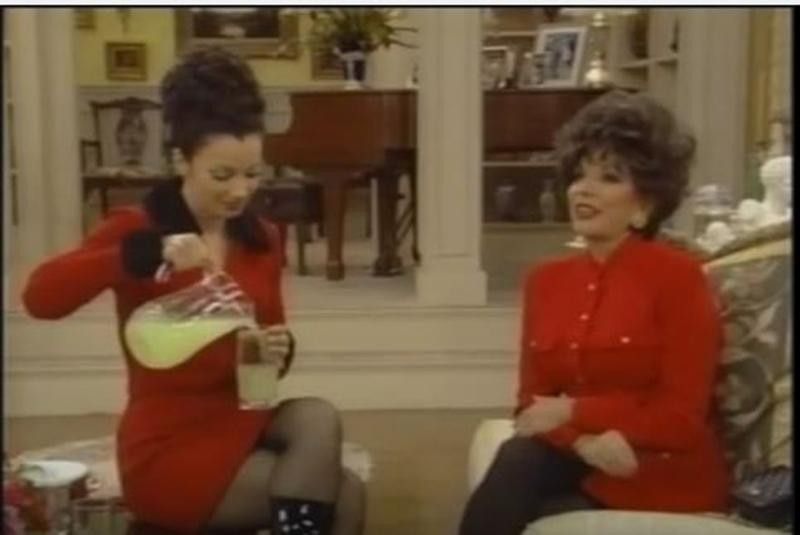 Lot 220) Some Chanel, obv.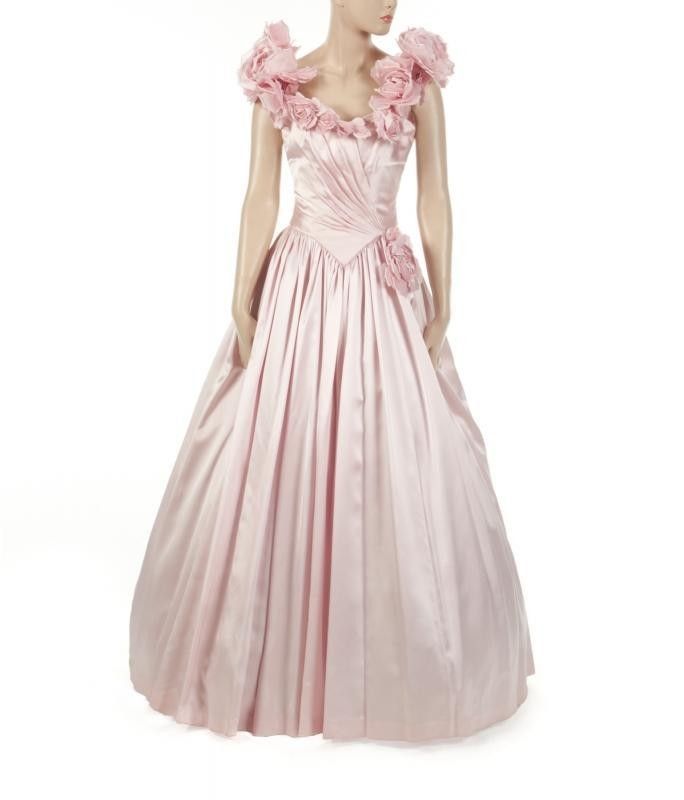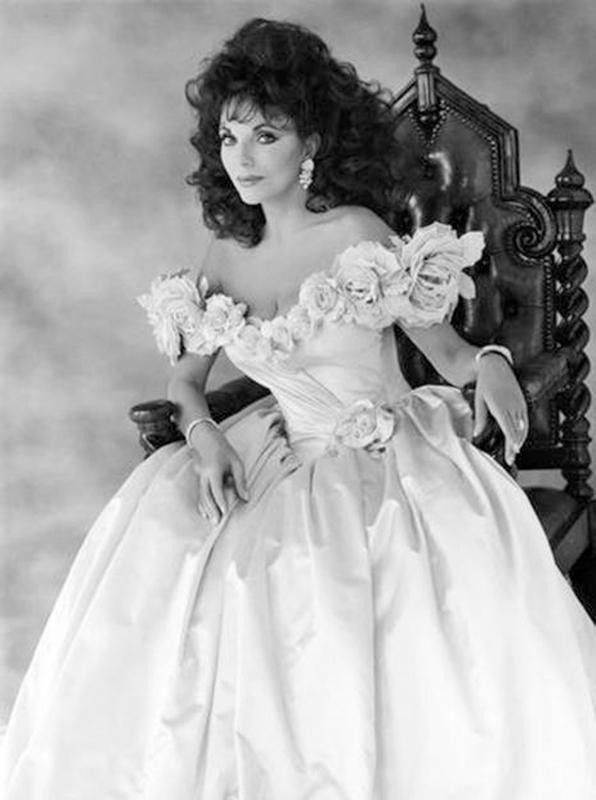 Lot 271) This low-key, timeless pink number.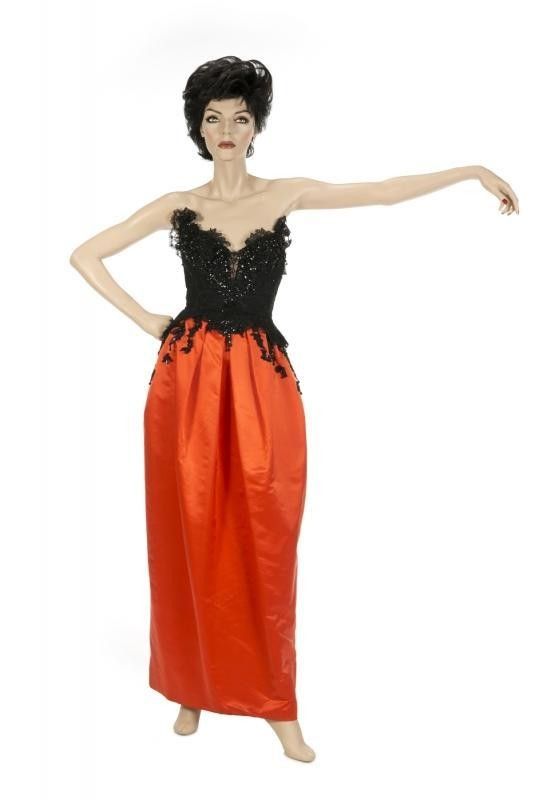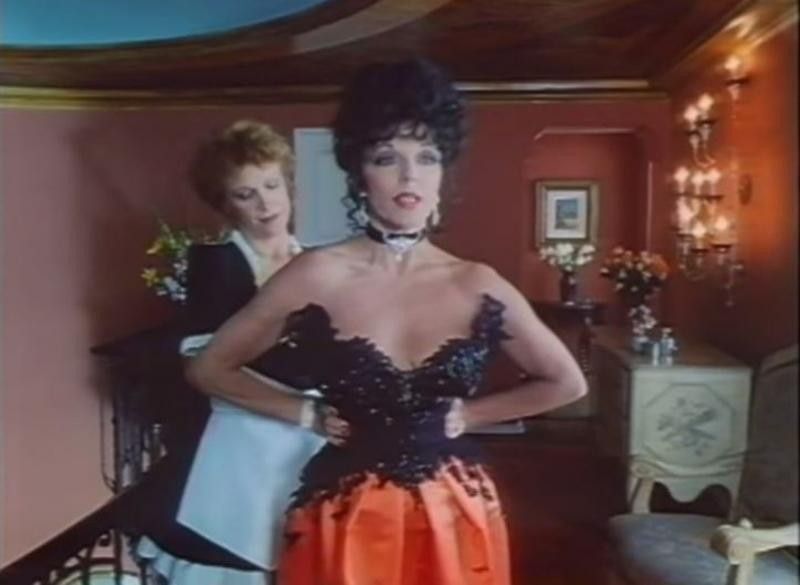 Lot 225) From an 80s made for TV movie. Need we say more.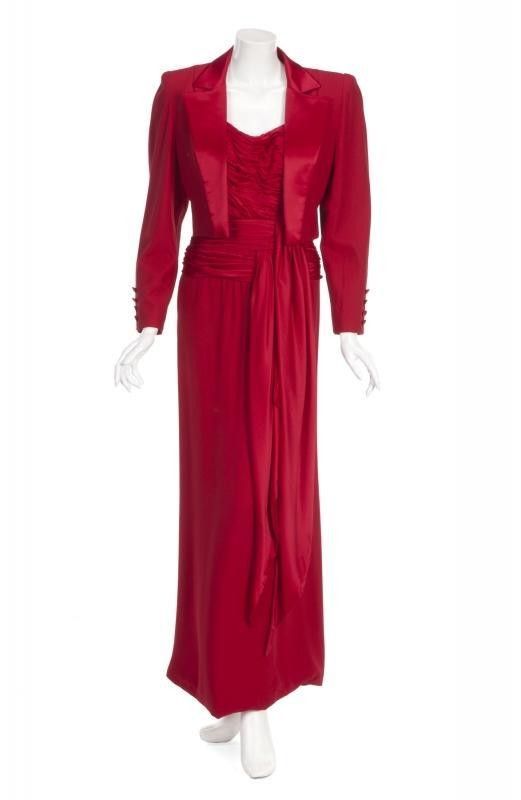 Lot 304) This scarlet number from the last season of Dynasty is peak Alexis.