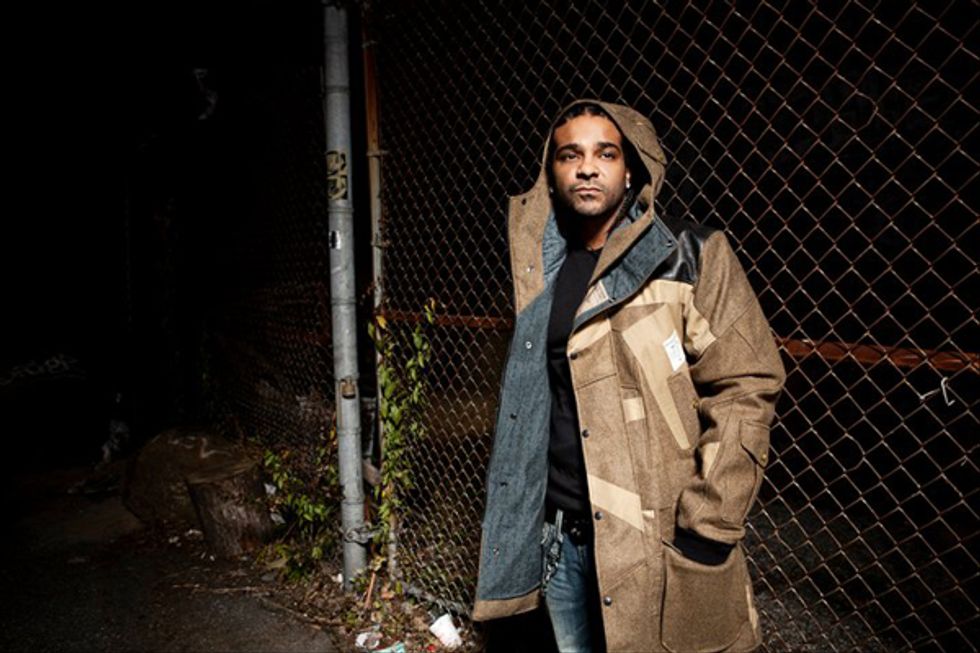 A founding member of game-changing group
The Diplomats
, Harlem-bred rapper
Jim Jones
has long been known for his chilled-out rhyming delivery and distinct vocals. His newest record,
Capo
, features comfortable yet complex musings about his various life stages (hustler, superstar, etc.) to the tune of some banging beats. I had a chance to sit down and chat with the New York legend. Ballin'!
Your last non-mixtape album came out in 2009. Where've you been?
I took like eight months, nine months off. I was exhausted by the politics of the industry. Then I put my album out in the midst of one the craziest times America has had: the recession. It wasn't just me who felt it--a lot of people felt it. This recording process has solely been about bouncing back from the depth of the recession and going back to being on top--where I like to be at.
A lot of your collaborations are with the same people. Naturally, you do stuff with members of Dipset, but it seems as though you rarely go outside of your tightest affiliations. Is there a reason for that?
I like doing music with people. I've reached out to a lot of people, but people have their own schedules. I never want to be too overzealous. A lot of times, I just leave it as is and just keep doing what I'm doing. But sometimes you get those magical moments where you get to do records with artists that are really cool.
I personally think some of your best work is on "Blakroc," the Black Keys rap project (in collaboration with Damon Dash). How did you get involved with that?
Well, Dame told me he had some dope dudes, rock and roll dudes. He was like, "they're real different and their beats are serious." He was like, "just come to a session man I want to show you wrong". I came in and the energy--everything was crazy in there.
As someone who always has great opinions about the music business, I just have to ask you: What are your thoughts on Lil' B?
Lil B's been around for a while, but he just reinvented himself. I fuck with Lil' B--that's my little guy right there. I sit down and talk to him a lot about the game. It looks like he's been listening because, whether people like it or not, he seems to be winning with what he's doing.
What do you tell him?
I tell him what I tell everybody else--that it's a finicky business. You got to have a plan, things don't just happen. You got to be willing to sacrifice just to get what you want. It's a big conversation.