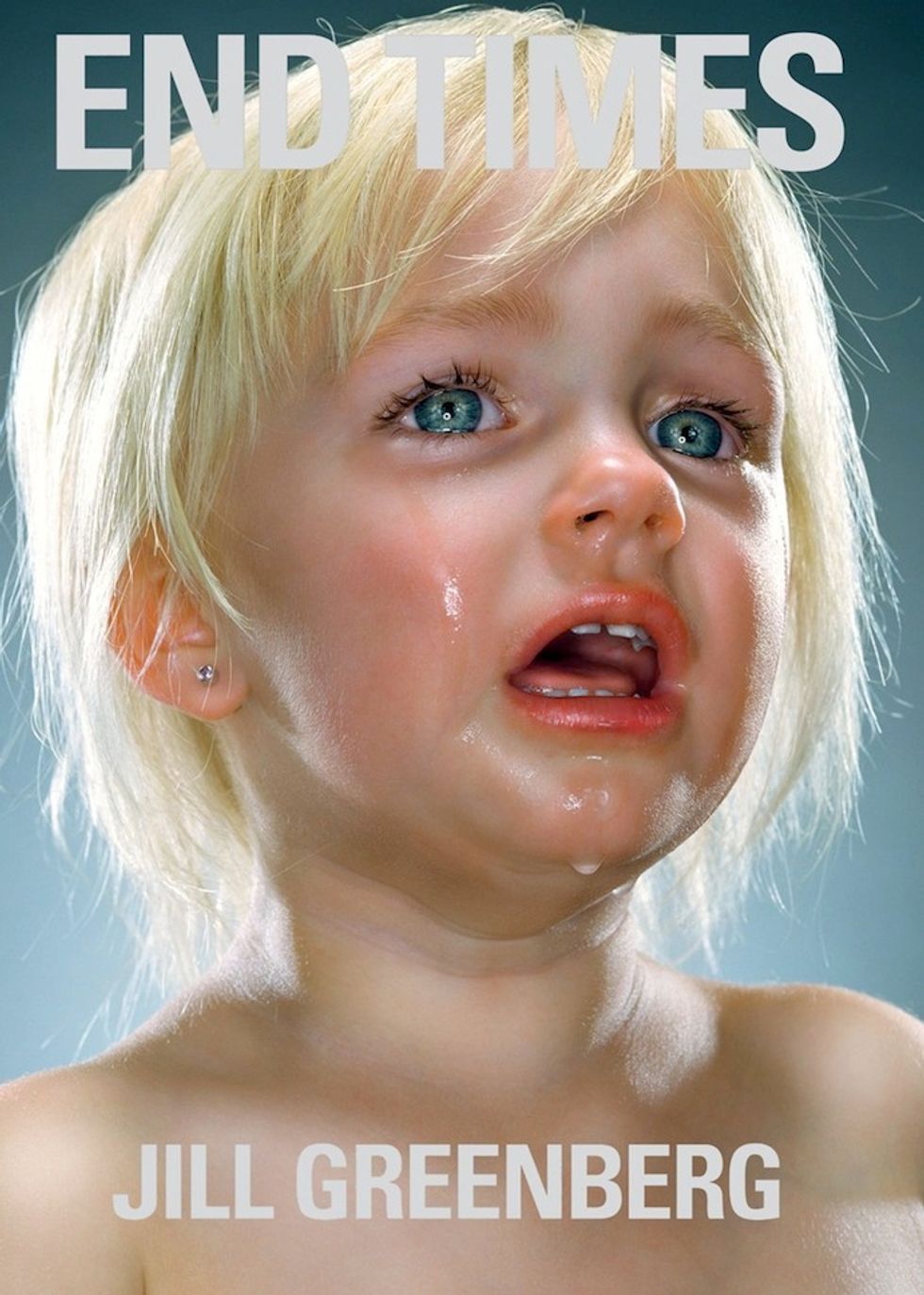 Jill Greenberg is no stranger to controversy, and she certainly doesn't shy away from it when it finds her. Her photo series "End Times," which depicts toddlers sobbing their eyes out, caused so much outrage when it was first shown in 2006 that one blogger proclaimed Greenberg "should be arrested and charged with child abuse." "It was really hurtful and upsetting," Greenberg said over the phone from Milk Studios in New York, where she was shooting a hip-hop star for a
GQ
editorial.
At first glance, the photos in the 35-photo series, which have been collected in a new book, also called
End Times
, seem relatively benign. They're ethereally lit images of Greenberg's own children, and her friend's children, doing what they do naturally: cry. Greenberg uses them, however, to make a political statement about the failures of the now defunct Bush Administration or to address issues of religious fundamentalism -- each image bears a title like "Angry Country" or "Deniability," and is accompanied with a disturbing news headline from the era. "People want to explain why the images make them feel something," says Greenberg, "and they assume that feeling is bad."
Today, the political message has lost some of its relevance, but the images continue to resonate, usually for reasons beyond Greenberg's control. Recently, she discovered two
End Times
photos posted on Instagram with the title "What I'll be doing for the next six months patiently waiting for
The Walking Dead
to come back." Seeing them appropriated for what Greenberg angrily describes as "nonsense" is something that happens all of the time.
Greenberg's current work is primarily concerned with the insidious presence of sexism in the world. One recent project, "Glass Ceiling," depicts women in high heels swimming in a pool -- they are shot in such a way that their heads appear cut off.
End Times
is out now via TF Editores/D.A.P.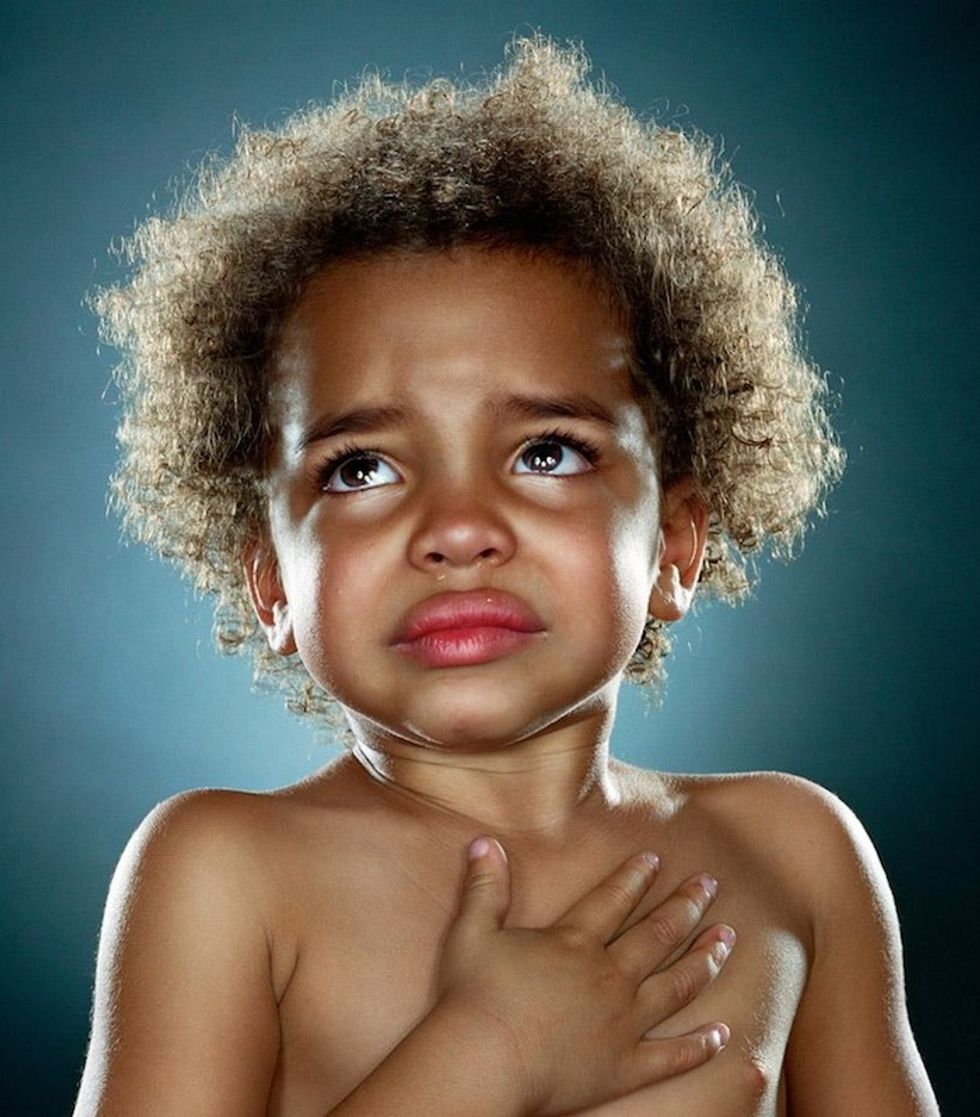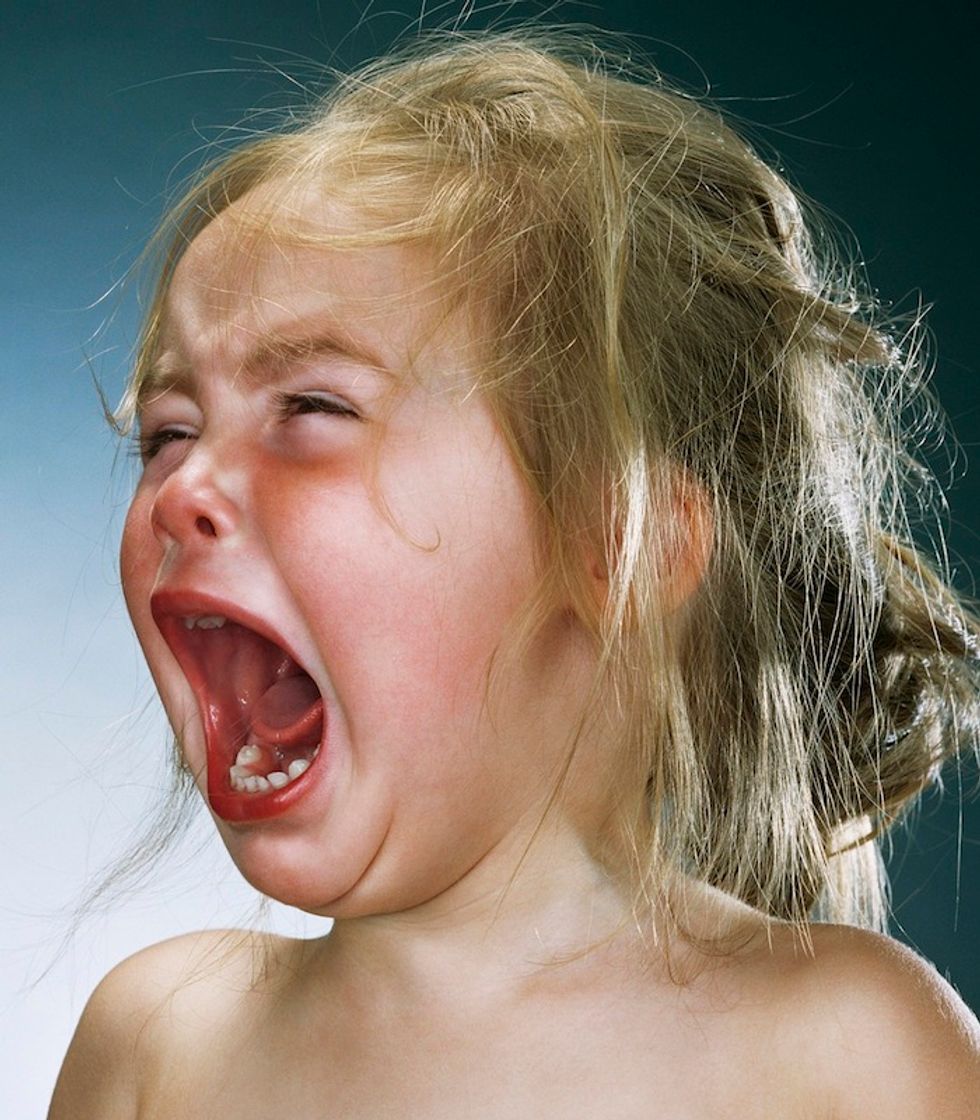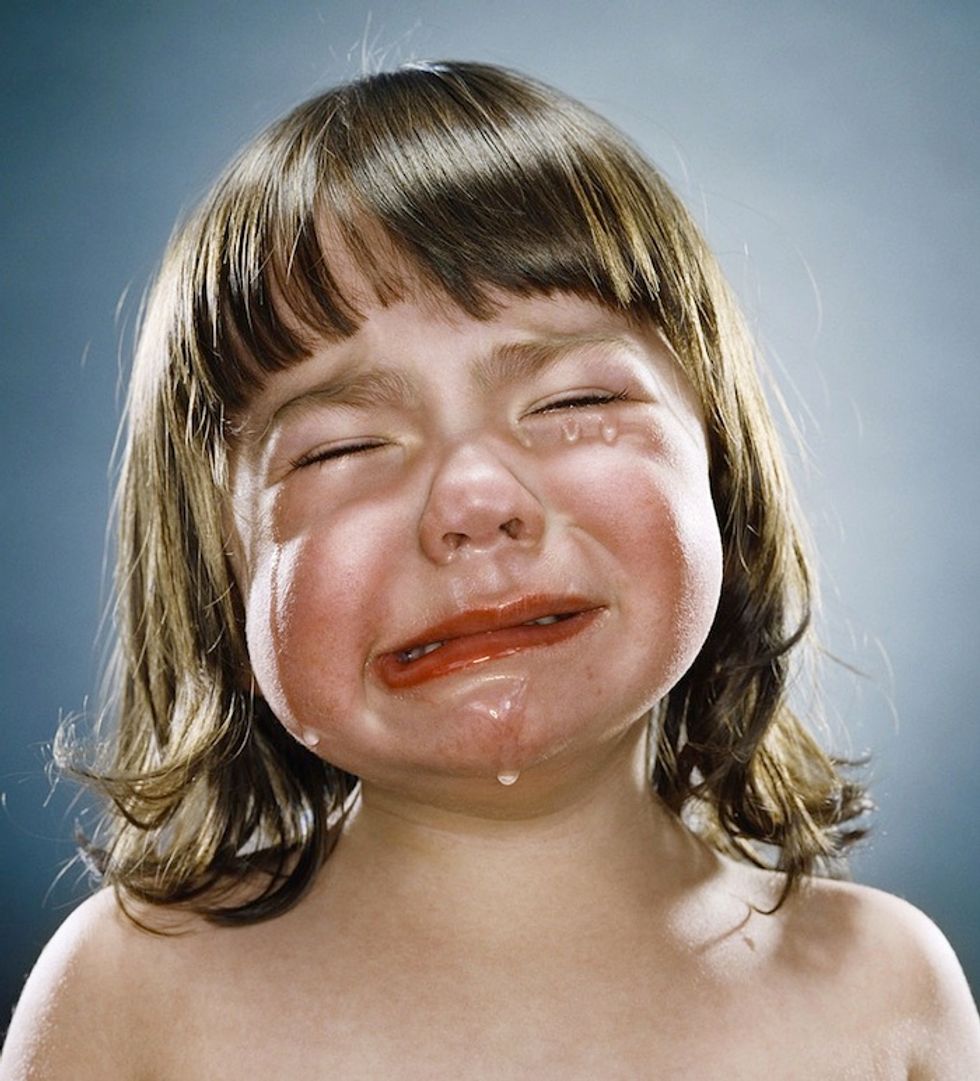 All photos by Jill Greenberg