Alcova
Jil Sander creative directors Luke and Lucie Meier kicked off Milan Fashion Week with a show inside Alcova, an experimental art and design gallery in Milan's Turro district. The 32,000 square-feet space was once a panettone bread factory, but is now engulfed in overgrown plants. With dilapidated walls, floors, and ceiling, the venue has intentionally been kept in a state of disrepair to mirror Milan's forgotten historical sites.
Female Form 
The husband and wife design duo applied an illustration of an abstract female character to knitwear, handbags, handkerchiefs, and button-down shirts. Depicted twisting at her waist and with her head slung bag, the figure brings dynamism to the Meiers' angular silhouettes.
Two In One
Ballerina flats were fused with boxer's high-tops to create leather ankle boots with a square toe, while whole-cut oxfords and Geta-style sandals with inflated leather straps were given extra height with curved wooden platforms that resemble early-2000s rocker-sole sneakers.
Polar Opposites
Models gripped handbags the size of their torsos at the waist and had mini coin purses and billfold wallets slung around their wrists and waists. The stark contrast in size was bridged by rectangular box bags and briefcases.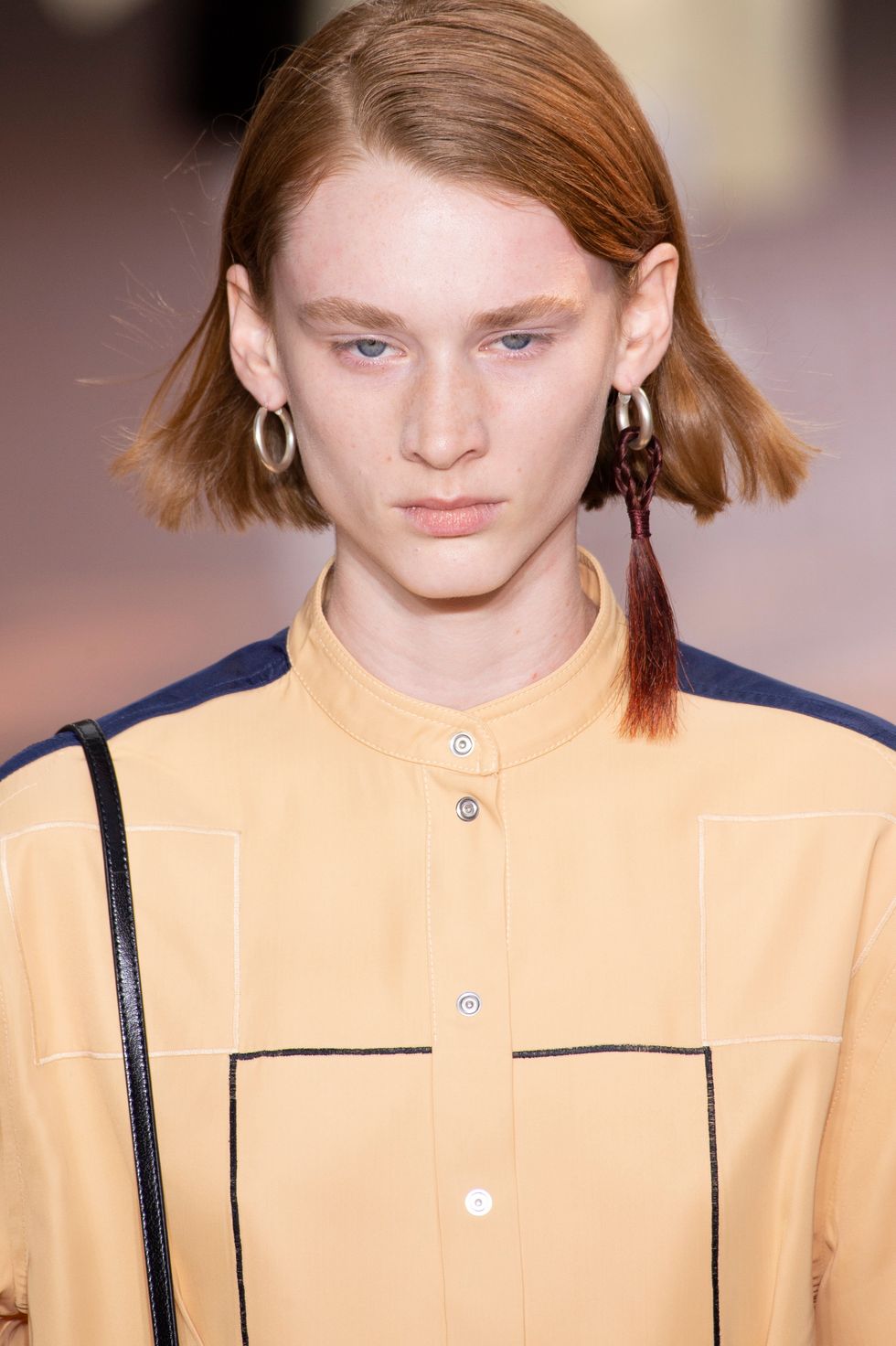 Images Via Imaxtree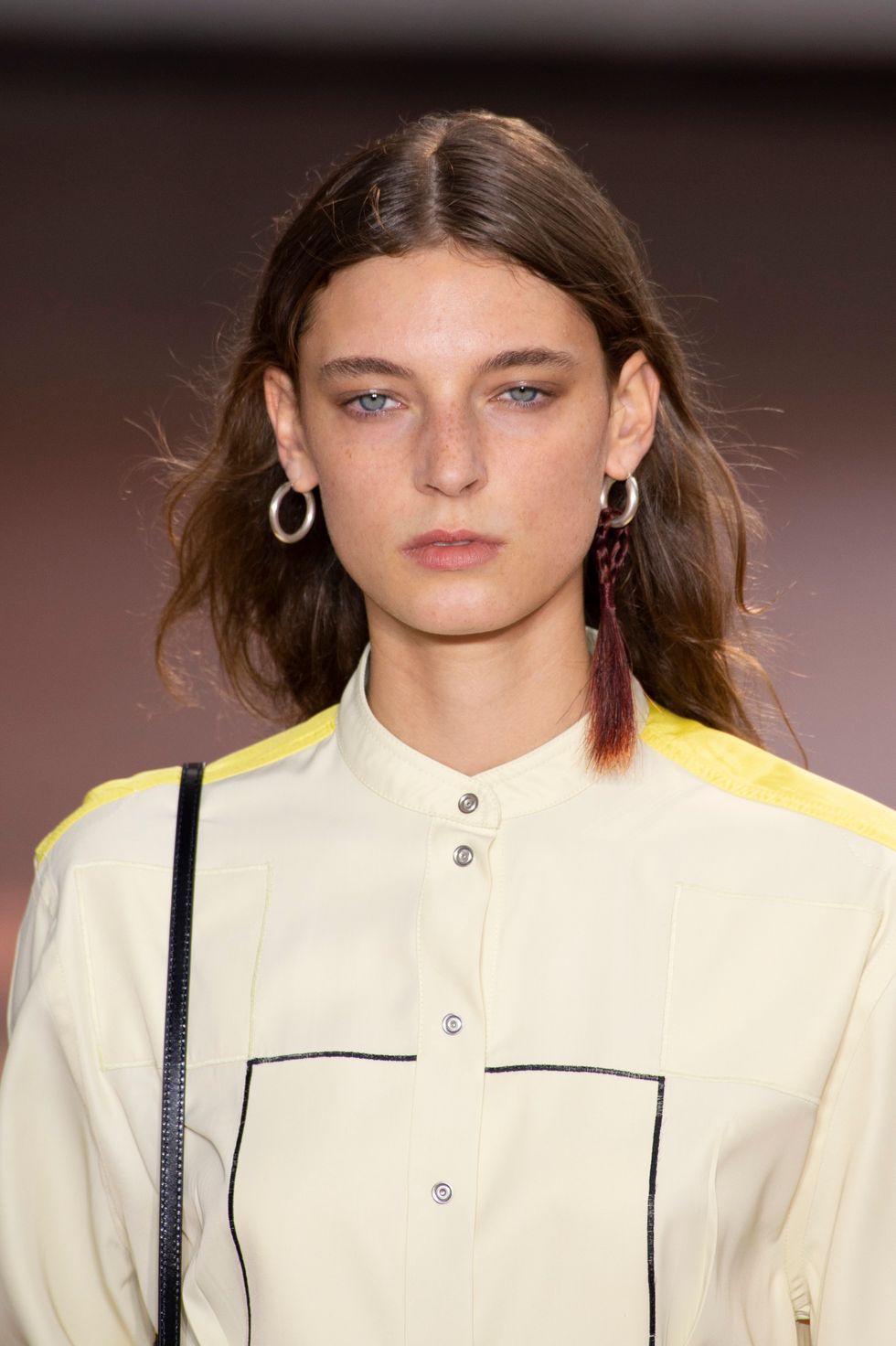 Tender Tresses
Locks of red hair (presumably synthetic) were partially braided and looped onto small gold hoop earrings.