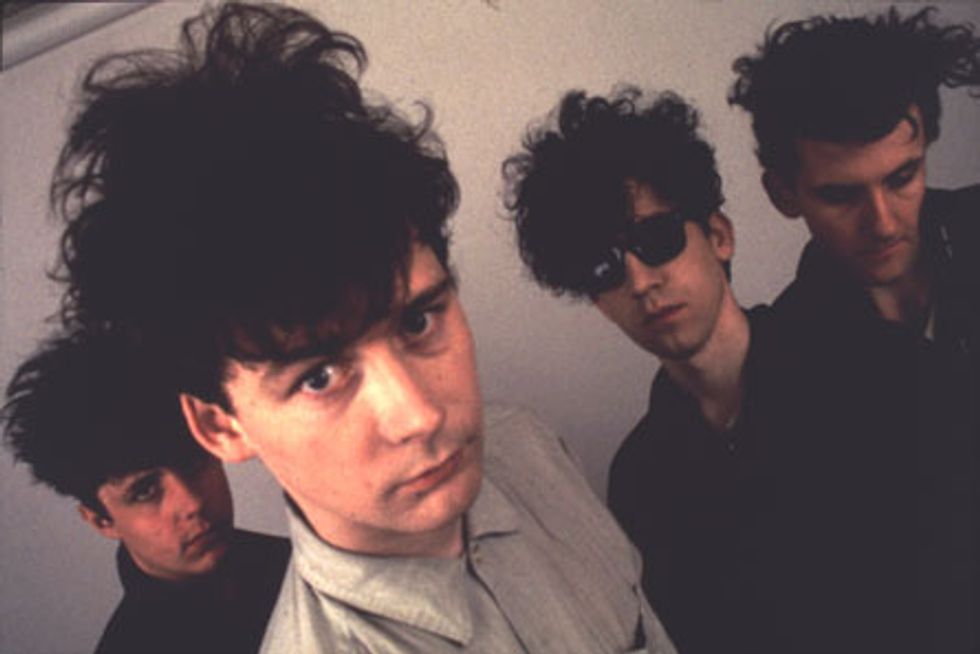 That's right! You read that correctly, Jesus & Mary Chain are adding more shows to what was originally going to be only a two-show reunion (they're playing in California twice this week -- Friday at Coachella). The only other North American stops are two nights at Webster Hall, May 21st and 22nd. There is a God!
JAMC haven't played together since 1998 when they broke up during a show. When looking back at that show, Jim Reid said, "I suppose you could say this is another good reason for our reformation, cause that was no way for the Mary Chain to end." Indeed.
Tickets aren't on sale yet, but I can already feel my wallet being emptied out. Who cares, though, it's the Jesus & Mary Chain! This band is arguably one of the most influential bands of the last three decades. And boy are we lucky that they're gracing New York with their presence.