Since the turn of the century, Jesse McCartney has been penning tender, cinematic, sugar-sweet love stories for girls like me to dream themselves into. They've been catchy as hell of course, always launched on an addictive hook, but attitude has never been something we'd associated with the teen heartthrob alumnus.
McCartney is now 30 and fresh off the release of his first single in four years, "Better With You" — a Nicolas Sparks-esque love story in the style of the singers' classics — and he's changing things up, embracing a fresh, breezy and unbothered sound.
From its whistling opening bars, to its buoyant multi-layered production, jaunty tropical beat and auto-tune vocal injections, "Wasted" sounds like a pop song of 2018. Sonically it's a transformation reminiscent of Maroon 5, or other early 2000's pop-rock acts that figured out how to stay on top of things. Over a radio-friendly beat, McCartney, in his ever-angelic tenor, sings about a perpetually flaky love interest with whom he can't seem to get past late-night "u up?" texts.
"You like to call me when you're high/ end of the party I'm your guy... I don't want to come off impatient/ but you only call when you're wasted," he charges, eyebrows-raised. The light-hearted bop listens like an over-it shrug, but McCartney teases us the subtlest hint of the sad-eyed puppy we know and love: "The thing is I do this every night."
PAPER chatted with the pop icon about "Wasted," his revamped sound and navigating so many years in the spotlight.
What's the story behind "Wasted"?

"Wasted" was written on the heels of "Better With You," my first single. I had just finished working in the studio with Brandyn Burnette, one of the co-writers of the song. After having such a successful writing session the first go-around, we decided to get right back in the studio and give it another stab. The funny thing is, it was a casual Tuesday afternoon at his apartment. No fancy studio this time. I came over for lunch and hoped that maybe we'd at least start something cool. We had no idea that we were going to write an entire song. When we finished, we both looked at each other like, "Dude, this feels pretty good, huh?"
The track feels like it's embracing a very fresh, contemporary pop sound, leaving behind the more nostalgic, acoustic singer-songwriter sound of your last single and previous sound. Was that a conscious move on your part?
"Better With You" was a chance for me to re-engage with my fans and give them something familiar that they could sink their teeth into. It had more of a dramatic tone as well, so it only felt right to follow it up with something a little more lighthearted and easy-going. Once it was written, it became clear through the lyrics and melodies that it needed more of a fresh, contemporary production; something that complimented its message.
What styles are you excited to embrace, and who in the pop landscape is inspiring you right now?
Finding fresh and interesting sounds has become one of my favorite things to do in the studio at this point. I'm writing songs where the production is equally as hooky as the lyrics and melodies them-self. That technique is specific to only the last few years in this genre. It used to be that it was a chorus that could make or break a song. Now, you have to make sure every section, including the parts you aren't singing, are as catchy as the last. I really love what artists like Khalid, Halsey, and Bastille are doing at the moment.
Is there a pressure to deliver what people love and know, or do you find fans embracing your exploration?

There's a balance. You're a fool not to give the people what they want. It's the reason you're there to begin with. But as an artist, you need to feel free to take liberties and explore new avenues. I find that as long as you're somewhat aware of what is within your artistic boundaries, the fans are usually pretty understanding of this concept.
McCartney will head out on tour this January, dates below.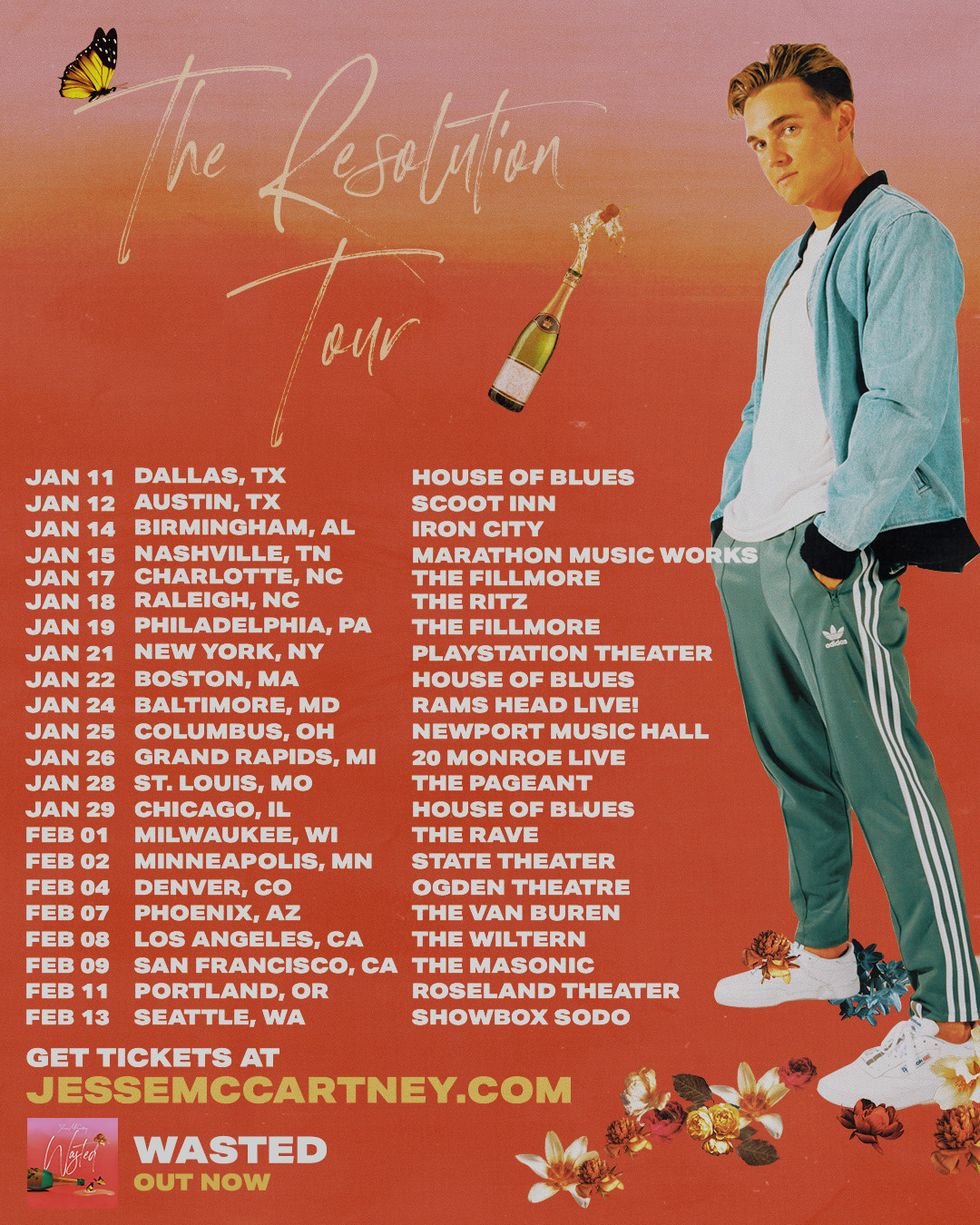 You May Also Like