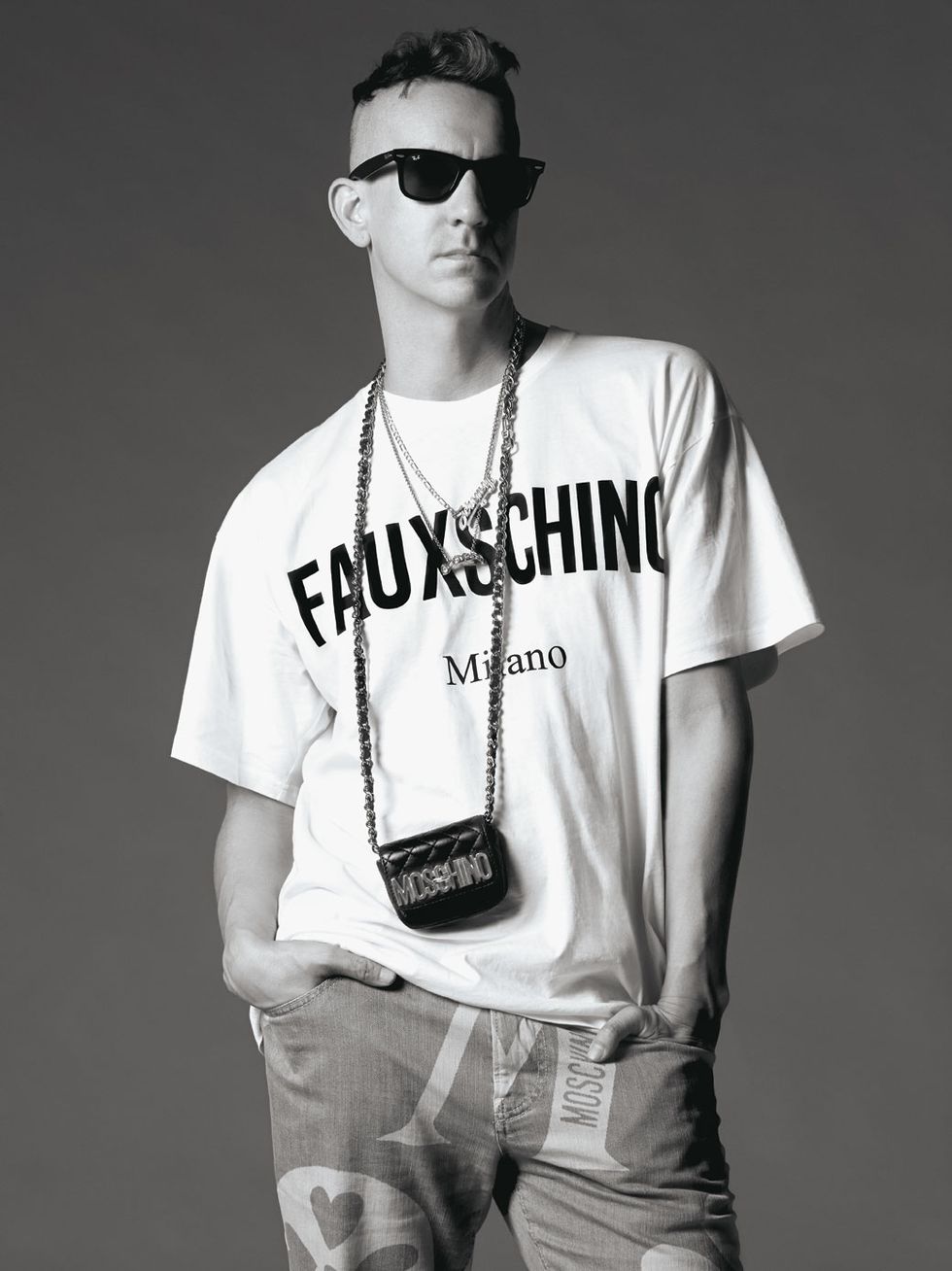 For the past 15 years, fashion designer Jeremy Scott has fought tooth and nail to ensure that his unique aggro-street-pop-bling vision made it out into the world. Initially his love of music and its stars -- and their love for what he did -- was his ticket to spreading the word. Then Adidas signed on, and now, as creative director of Moschino, Scott is on his way to household name status.
Personal OGs:
Andy Warhol has always been a touchstone for me and Miley fucking Cyrus.
What was the biggest obstacle you had to overcome in your career?

Giving a fuck about whether someone likes what I do or not. Speaking my truth has given me the ultimate success.
Who are some of the people who have been an inspiration to your career?
Andy, Madonna and Karl.
What do you think made you the person you are?
I was born with a fire inside me that couldn't be extinguished.
What were you like as a child?
A rebel with a cause.
What is the best thing a fan has ever given you or done for you? 
I feel very lucky and blessed by the support of my fans -- I am always amazed when someone has tattooed my art work, my designs or even my face on them. It's so visceral, that connection. I often think that what sets me apart from other designers is that they have clients, where as I have fans.

Is there anything that you've seen recently that you think is completely radical? Something that shocked you?
The only thing that ever shocks me is stupidity and, sadly, that does happen a lot.
Do you consider yourself to be a control freak?
I'm not a control freak, but I am very disciplined and experienced when it comes to my work. So, yes, I often know best, as I have already experienced it. But I try to let people working with me find their own paths so they can learn too and sometimes a mistake is a beautiful thing.
BACK TO ORIGINAL GANGSTERS