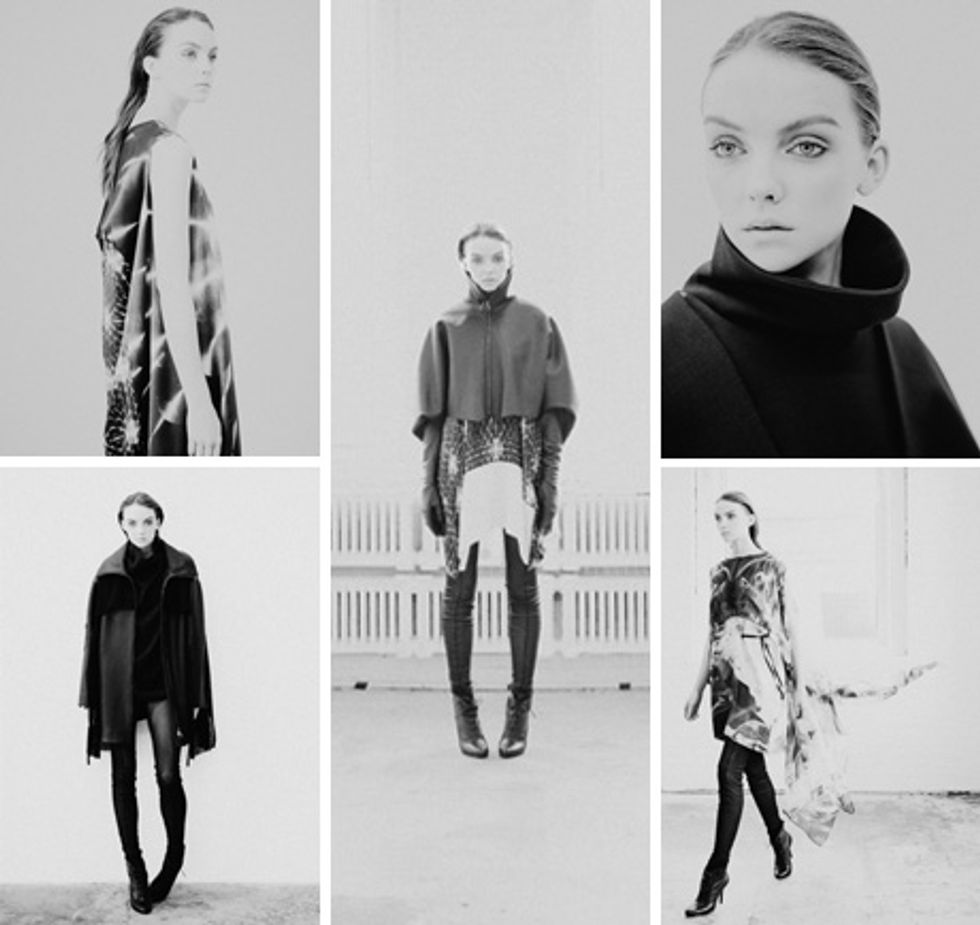 When I last caught up with acclaimed Canadian designer Jeremy Laing in February he was utterly abuzz in pre-fashion week preparations -– endearingly admitting to conquering crunch time by virtue of "green juice, B-12, his kitty, cuddles, and power-naps." Of course Jeremy's self-taught organic and geometric approach to construction also served as an asset while creating his Autumn/Winter 2009 collection: one chiefly influenced by "building, forging... and elements of welding, industrial materials, steel workers, public works projects, safety design, as well as a drive around a Nascar race track and a visit to the Hendricks Motorsports Compound on a recent trip to North Carolina." Less than a week after his presentation, Jeremy tapped one of my best-loved lensmen Chadwick Tyler to shoot the doe-eyed Heather Marks at F Space Gallery on February 19. So moved by the purity of the images (officially released last week), I felt compelled to check in with Jeremy to get the lowdown on his visionary Fall 2009 campaign.
How did you choose Chadwick to photograph your Fall collection?
I met Chadwick through a friend who took me to an exhibition of his photographs last season. I liked his work and his approach so we decided to collaborate on the campaign.
What key ideas were you were trying to bring to light through the photographs and how did your collections' inspiration translate into the campaign?
We were going for a feeling of calm, almost meditative isolation: so negative space was really important, as was an even low-level light. The collection was inspired by a trip to a Nascar compound -– which is a high-octane and volatile environment –- so I wanted to contrast this by slowing the images down.
How did casting (fellow Canadian) Heather Marks fit into your vision?
Heather's a super cool fun-loving girl, but she has a real stoic and otherwordly beauty that I find captivating. That makes for an interesting balance.