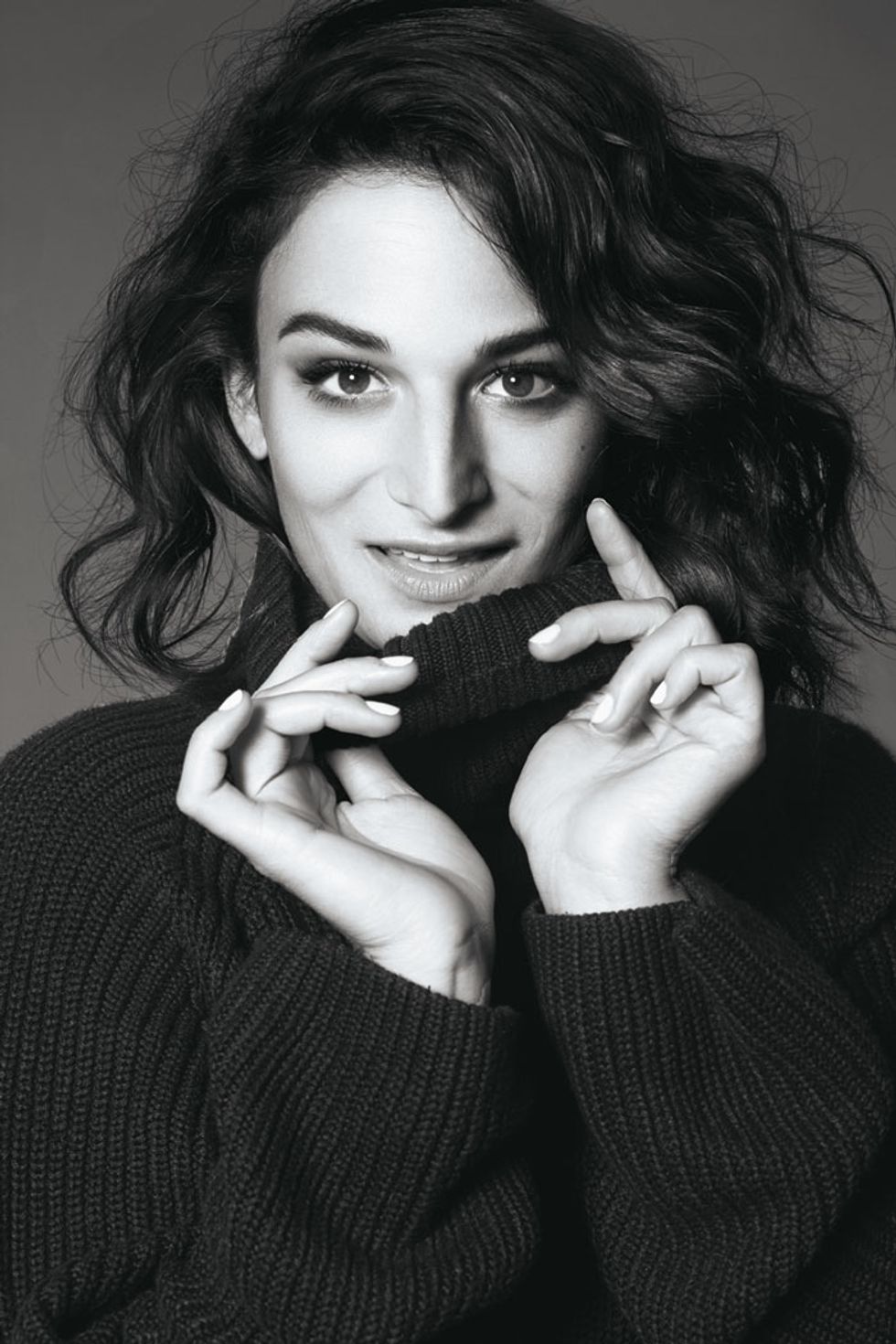 Saturday Night Live
didn't appreciate what they had in Jenny Slate -- a fierce, funny comedian who wasn't afraid to joke about her vagina, her Jewishness and everything crazy and vaguely disgusting in between. But Slate said "fuck it" and kept going, bestowing upon the world the deeply adorable character Marcel the Shell and the deeply right-wing-enraging abortion comedy
Obvious Child
.
Personal OGs:
I tend to admire people who express an ecstatic curiosity about being alive, people who have power and focus and protect their ability to be innocent: Carole King, Roald Dahl, Thich Nhat Hanh, the creators of
Sesame Street
, David Byrne. And Malala Yousafzai has already done so much that is truly inspirational. I think we will all be looking to her for a very long time.

Who are some of the people who have been an inspiration to your career?
I grew up wanting to be doing just what I am doing and that desire came from a very exciting connection and awe that I felt while watching women like Lily Tomlin, Gilda Radner, Madeline Kahn, Ruth Gordon, Rosalind Russell, Marilyn Monroe, Shirley Temple and Carol Burnett. All of these women have a specific, self-controlled and self-loved identity. They could not be replaced by each other or with anyone else. Their power and sexuality and their different ways of expressing what it is to be an adult female were, and continue to be, my inspiration and my delight.

What was the biggest obstacle you had to overcome in your career?
I think for me, the biggest obstacle was my fear of being crushed by other people's criticism. I'm really only just starting to do what I do and to understand what I desire as a creative person.
What were you like as a child and a teenager?
I was very energetic. I had trouble focusing on things like math and science, and I felt shame about that. I think I knew that I was a performer at heart, but again, felt a bit of fear over how much attention I wanted and needed. But when I first started to perform, doing little skits at camp, I remember thinking, "This feels so right and everyone is happy. How can this be bad?" And it's not bad, but you do need to learn how to effectively use the time you are given in front of other people. That's something I still learn more about all of the time.
Have you ever felt truly hurt or shaken by a criticism of your work?
I went on
Late Nite with Seth Meyers
recently and had a lovely time. I was happy to be with Seth, and I felt free and like myself, and I told a story about how I started smoking a lot of pot in college and confused astronomy with astrology. An older relative of mine who I love very very much called me a few days after it aired and was very disappointed that I told a story about "being on drugs." It's so strange, but it broke my heart. Maybe it broke my heart because I realized that there wasn't a way to plead my case, or just that there was a disconnect. Either way, I lost sleep over it. I was proud of the story I told, it was funny, and it seemed like a sad bargain to make that I would be happy but my relative would be embarrassed and worried.
What do you consider success to be?
I feel the most successful when people tell me that my work has improved their state of mind, that it made them happy or made them think. But also, it feels pretty nice to just generally have work and be able to buy myself a fancy party dress. Like many performers, I spent the start of my career not working at all and I value the joy of pocket money.
What do you think has made you succeed?
I know that my personal victories come from facing the fear of being left out, of not being loved. The way that I face it is to express the smallest and most breakable parts of myself, to treat those parts as precious and let my audience hold those parts in their own hands for just a moment. It's scary to remind people that you have a beating heart.
Do you trust other people to help you? Do you like to collaborate?
Sure, I love to collaborate. That's how I met my husband, Dean Fleischer-Camp. We met while working together, and we fell in love, and later we created Marcel together. I also work with my comedy partner Gabe Liedman quite a bit. I like partnering, and in general don't like to be alone, so I'm all for it. Gillian Robespierre, the writer and director of
Obvious Child
, and Elisabeth Holm, our producer, are two of my most dear creative partners and friends.   
Do you consider yourself to be a control freak?
I am. I am a control freak about my house, about being on time, and I think I am maybe too critical of myself and my work when it is done. I tend to let go while I'm actually working, and I think that's because, really, I want to enjoy the pleasure of the work much more than I want to control the outcome. It's a balancing act. I'm good enough at it at this point, but I could be a lot better.  
Is there anything that you've seen recently that you think is completely radical? Something that shocked you?
The Rihanna "Pour it Up" video made me feel that I might not actually know how to fuck. That intrigued me and upset me.
Hair by Alex Polillo and makeup by Katey Denno at The Wall Group for Burt's Bees.


BACK TO ORIGINAL GANGSTERS