Jennifer Lopez returned to Andy Cohen's clubhouse on Watch What Happens Live! last night, and our real-life Benjamin Button had some choice words for the ghastly phoenix rising back tattoo that her ex- fiancé, Ben Affleck, recently branded himself with.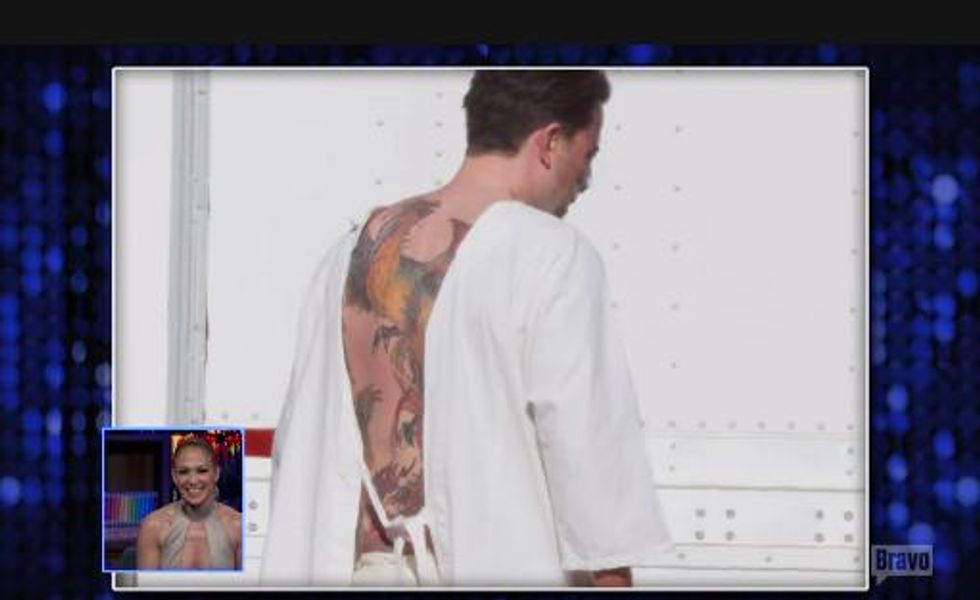 Lopez, usually diplomatic, was fairly blunt about her former beau's total middle aged divorced guy decision.
"He's an idiot," She said, laughing, then adding, "it's AWFUL!"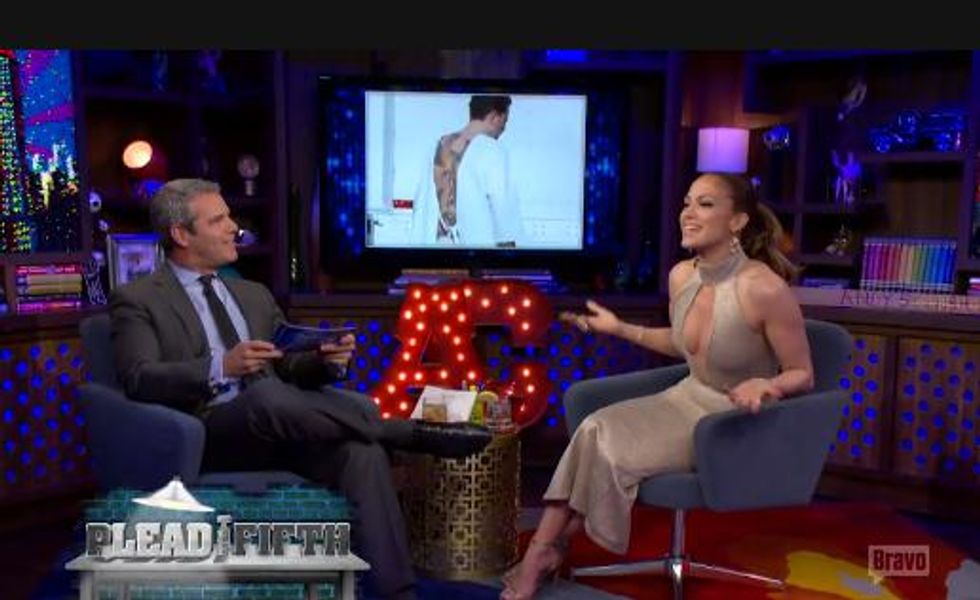 "I mean, I would tell him that," she continued. "It has too many colors. His tattoos always had too many colors.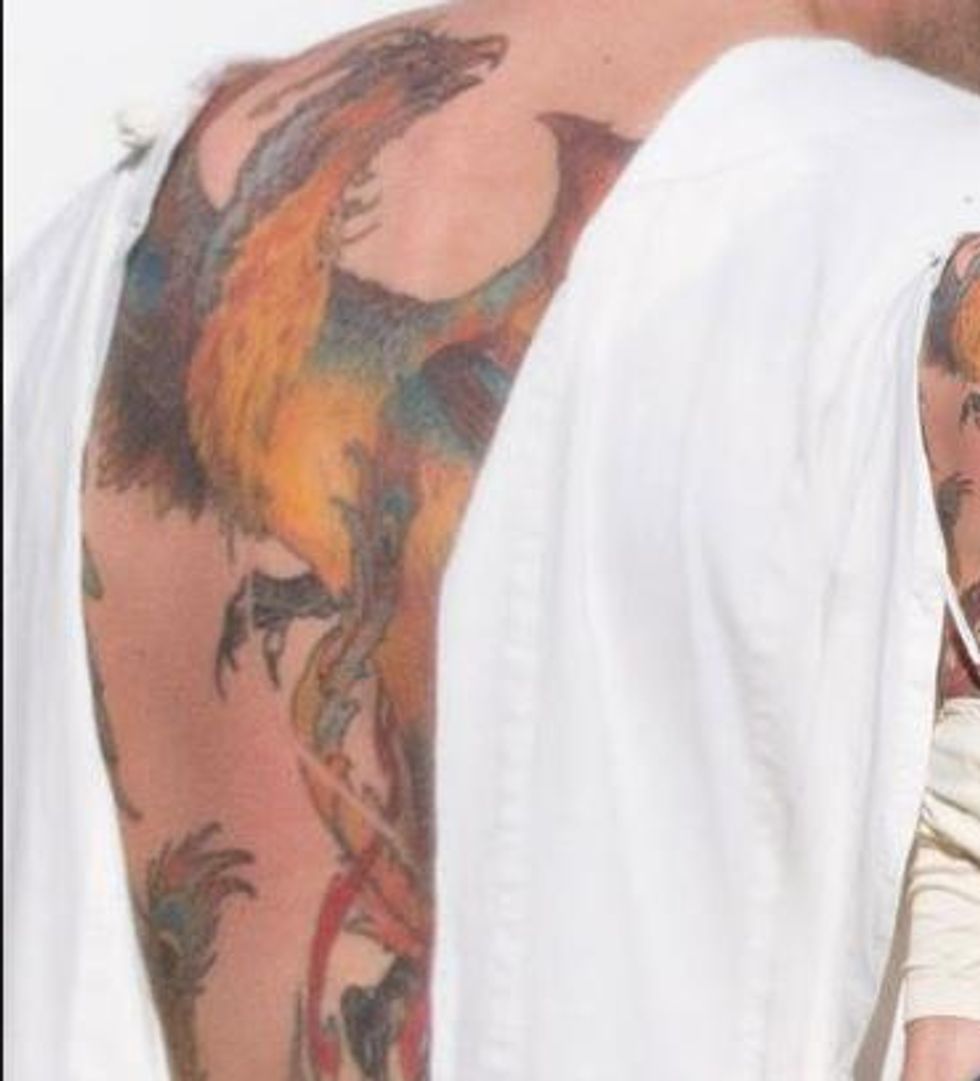 She correctly assessed that tattoos in general, "shouldn't be that colorful; they should be cooler than that."
You know this never would have gone down when Jen.1 and Ben were active.
"So can I?" Ben would have asked about the tattoo while getting a spray tan done in their home--Jennifer reading a magazine in a chair.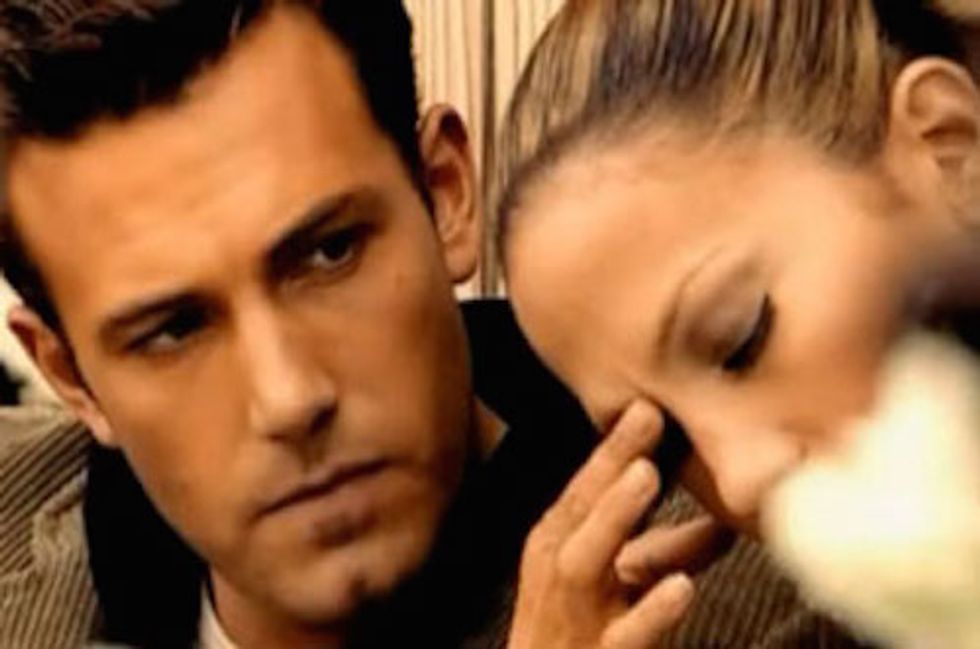 "You will not," She'd say, not even looking up.
Live on in her our dead hearts forever, Bennifer.