In a world of fast fashion and mass production, it can be difficult to find truly unique, well-made pieces that are versatile enough to style in new ways and have enough personality to make a statement with each wear. Enter: JeBlanc, the brand whose militaristic, silver jewelry is likely starting to pop up all over your Instagram feed.
"I wanted to give you all something real and untarnishable, something that won't end up just in your laundry basket," JeBlanc founder, designer and stylist Jeniece Blanchet says. "A piece that is extremely versatile. Something that will last. A piece of myself."
Embossed with Blanchet's motto, "The future of fashion is humility," each piece can be customized and worn different ways—a necklace becomes a body chain becomes a belt and so forth. We spoke with Blanchet about life as an independent designer, her inspirations (NASA, artificial intelligence), and why true personal style doesn't depend heavily on "brands to shape our style and character."
What's your background? How did you get started as a designer?
To be quite honest, I've had to create my whole life. My parents stopped buying me material things at 14-years-old. I was just so completely infatuated with haute couture, luxury items, and art (John Galliano, Vivienne Westwood, LouLou De la Falaise, and Salvador Dali's jewels). Anything I dreamed of having, I had to make myself.
I worked retail jobs, (designer handbags, high end boutiques, plus a sneaker store) and I started styling within these jobs to build my clientele, but also to get that respect from my fashion peers and to get my name out there so when I start designing others would take me seriously.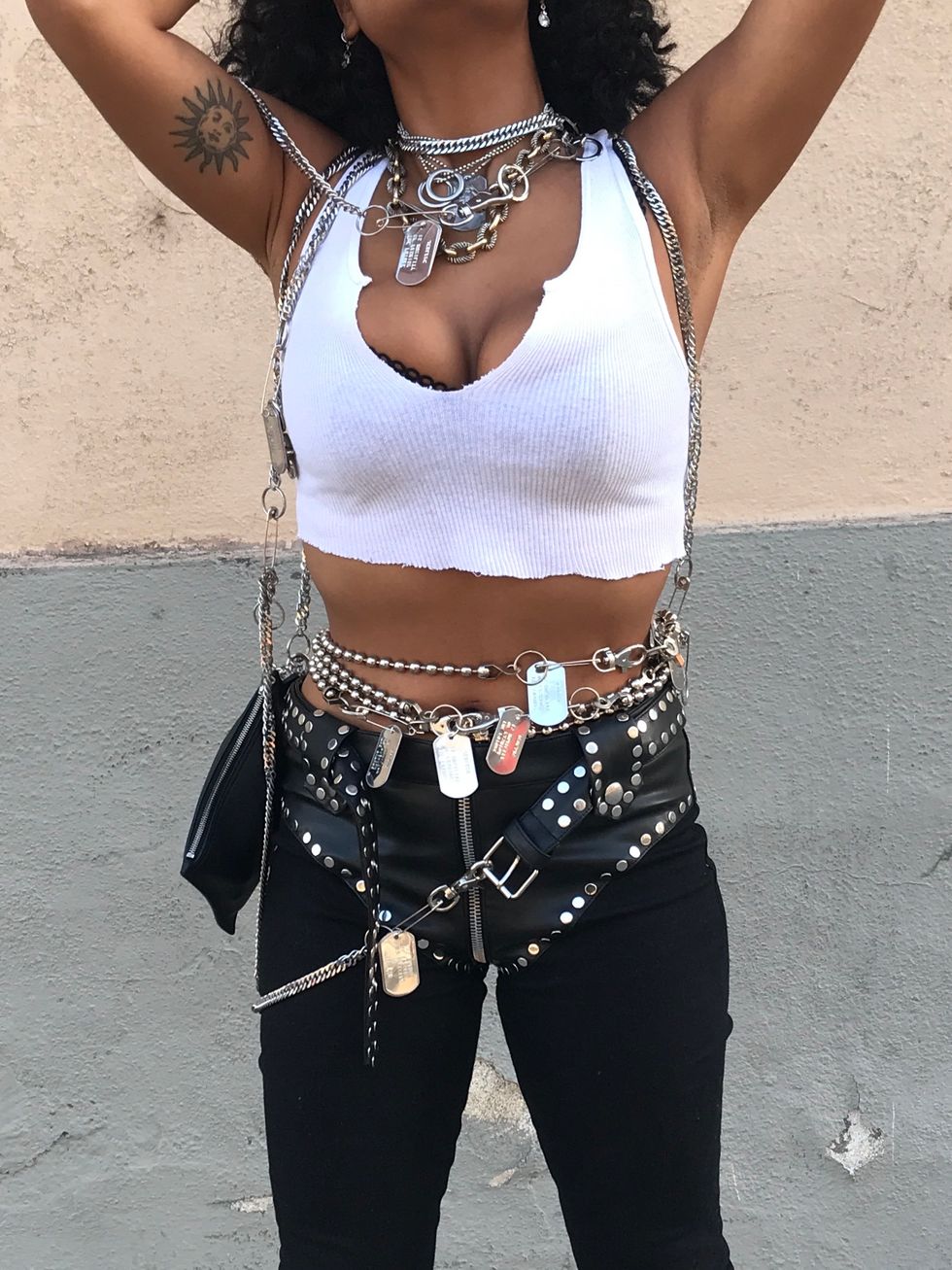 Your pieces have an industrial vibe but with a fresh twist. Where do you draw inspiration from?
A lot of my inspiration comes from researching Artificial Intelligence, NASA, and engineers in general.
I remember I was scouting locations for a shoot and came upon a motorcycle manufacturer, and was just in awe as the sun reflected off the raw metals laying all over ground. Something so raw, undone, and industrial and the endless possibilities of creation...just the process of taking something apart and putting it together again excites me. Sustainability and doing more with less are majorly on my mind.
Who do you create for?
Women are the main source of why I create. Women are just born with this instinctive strength that keeps me motivated. Also any creative human working towards a purpose or meaningful goal. I put energy into every piece I make to give them strength and confidence so that us creatives can feel that we are not alone, and that we can create our world together.
Being an independent creative of any kind can be tough—how do you stay motivated or positive through uncertain moments?
I just focus on believing in my heart and not my reality. I tell myself that my mistakes are not my final destination. When I feel alone, or down, I write in my journal the things I wouldn't ever say out loud. I research what genuinely interests me or what I want to learn instead of picking through other people's inspiration that's thrown in my face through social media.
I also go out alone a lot and dress in different characters or makeup and simply observe. Humans are all so complex, so I find beauty in the world keeps me focused on my own heart and dreams. Becoming more comfortable in my aloneness keeps me the happiest. Living in my truth is vital.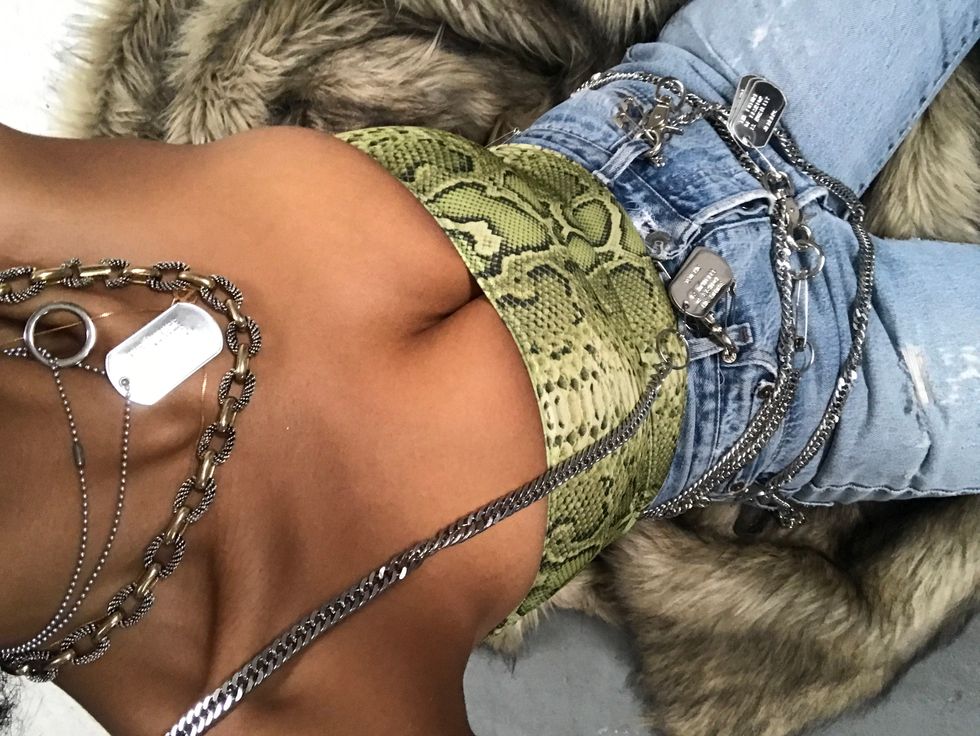 What are your goals for the future?

The future is basically what you do in the present. I try not to plan too much and just do. Currently I'm working on two new womenswear pieces that I'm extremely excited about that will be releasing on 11/11 (my birthday). I dream of having a full collection, and I truly see myself creating in many realms. I love creating and being behind the scenes, in most cases. I want to give myself freedom to create anything at any anytime. One day could be a minidress, the next could be a flame-thrower. I will forever work for sake of beauty. Eventually I want to get into theater!
Photos courtesy
Sign Up for the Morning PAPER