Jen Awad is an artist who is part of a burgeoning scene of fellow Latinx, queer creators in Los Angeles. (She's friends with SAN CHA, the Mexican musician who recently released a collection of songs centered around casting out demons, which, of course, we love).
Awad is an Egyptian and Peruvian punk rocker with a playful aesthetic and songs that pull directly from her life and relationships. "Basic Bitch," is one such track, which adopts a Motown sound for a cheeky, but dead serious call-out to a former friend.
The video, rendered in glossy vintage frames by Liz Nistico (who is one half of electropop duo HOLYCHILD; the world is small!), features white women being crowned basic bitch prom queen at a pageant that seems somehow humorously apocalyptic in its vacancy. But the message, Awad tells PAPER, is something any of us who sparkle as she does, can relate to.
"Basic Bitch is about that one bitch you don't fuck with no more," she says. "This song was based on a true story about a friend I had a year ago. We were super close till after her fourth or fifth meltdown. I remember not having time to mourn our friendship because I was too busy trying to get off her radar."
Once Awad finally managed to cleanse herself of the toxic friend, she says she was reminded of her from a joke they would've shared. "I started going back and thinking about how all she wanted was a basic bitch kind of life," she explains. "An L.A. basic bitch, feel me?"
What does that entail? In Awad's case, it was being friends with someone who "would only eat dinner if it was being paid for by some rich guy at some douchey restaurant," or who would "hang out with fake ass club rat gold diggers and complain about them shortly after." Awad remembers this former friend as a brilliant writer who didn't see it for herself, but instead "wanted a man to take care of her and fix her." What's worse: "She stole my backpack!"
That bitch! (Awad's words, not ours.) Watch the PAPER premiere of "Basic Bitch" just in time for Halloween, below. Also, if you're in LA tomorrow, catch a performance by Jen Awad tomorrow night.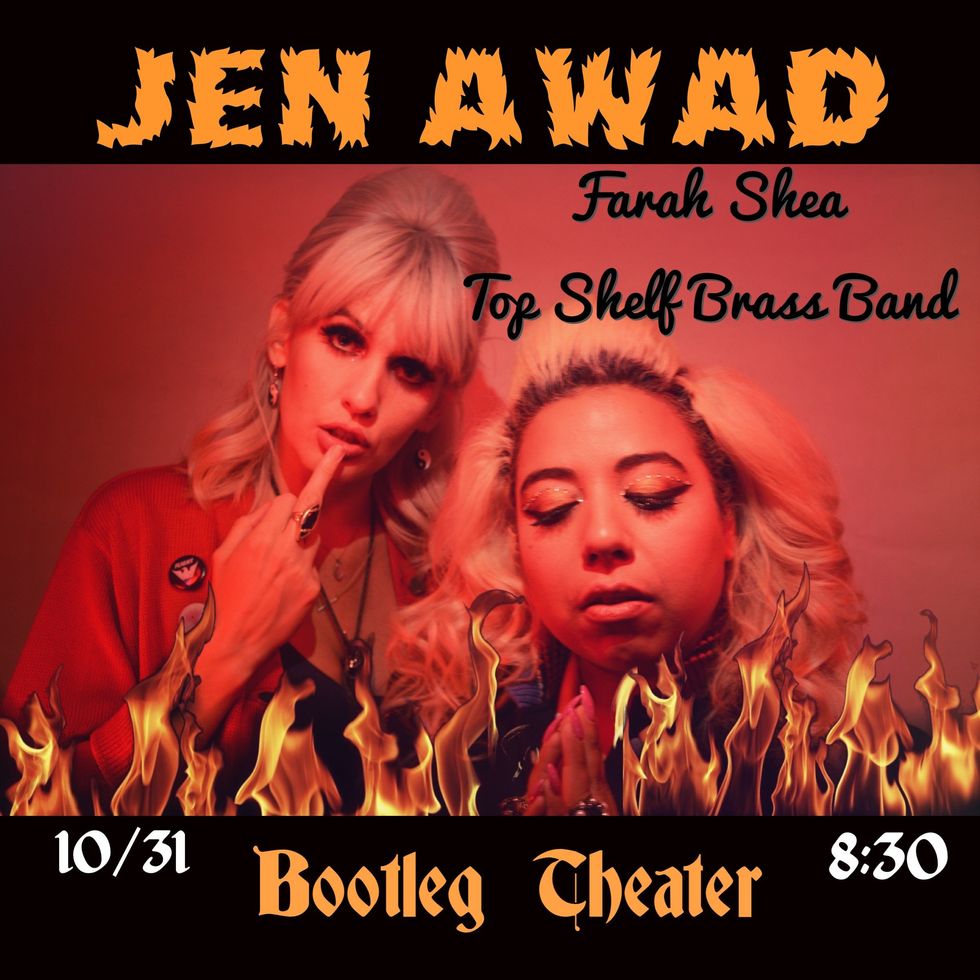 Photography: Curly Velasquez / Artwork by Liz Nistico
Sign Up For The Morning PAPER