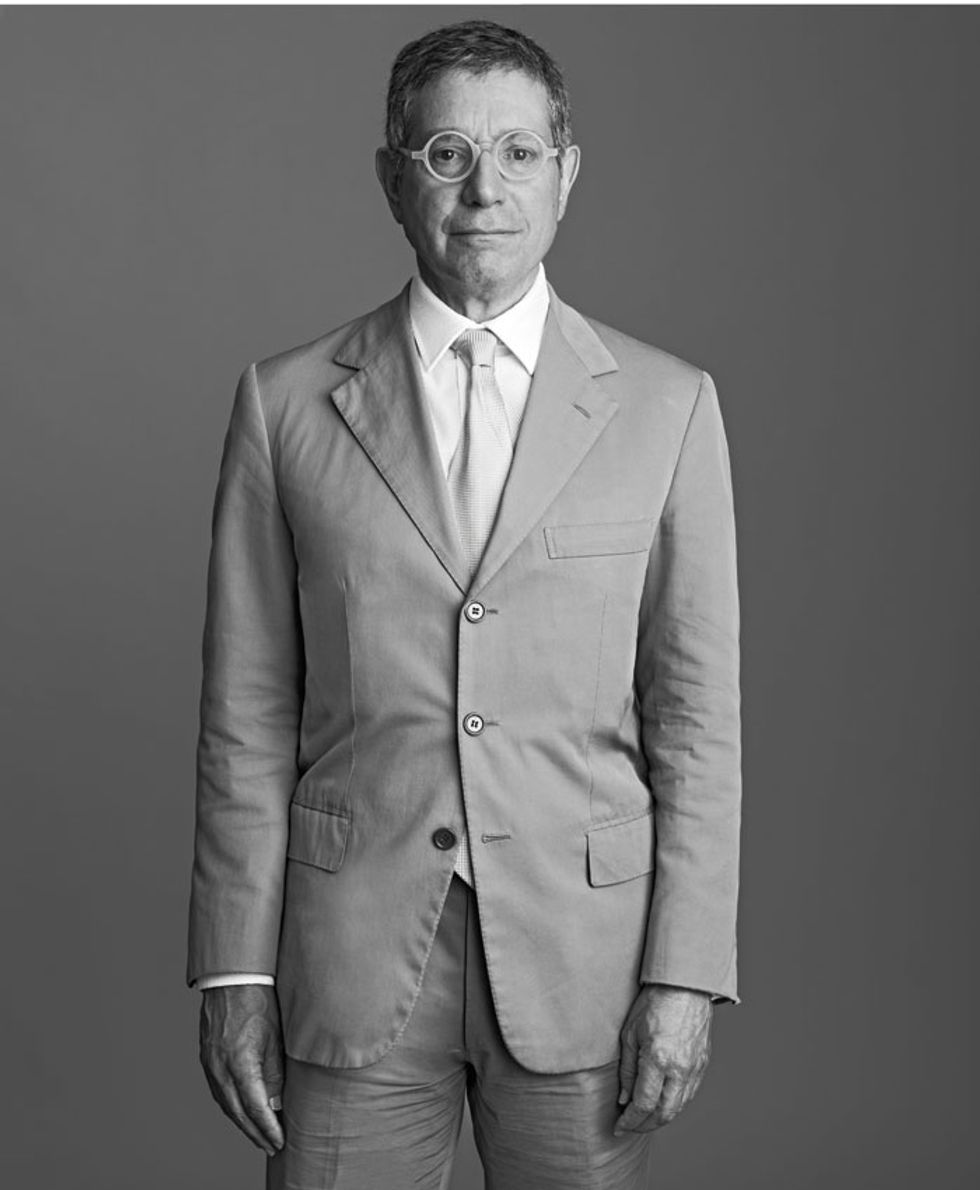 He has been an art dealer, museum director, corporate art buyer and consultant, but Jeffrey Deitch's starring role (and the most controversial) has to be that of a radical and progressive cultural provocateur and passionate art explorer. Deitch is redefining art today within a modern cultural context as well as reinventing how it is shown and shared in today's disrupted world.
Personal OGs: 
Yoko Ono, Alan Suicide, Dan Graham, Kembra Pfahler, Glenn O'Brien, Barry McGee, Tauba Auerbach, Wangechi Mutu, Ryan Trecartin.

What do you consider to be the biggest success of your career thus far?
Creating a version of an art family around my gallery and art projects.

What is the best thing a fan has ever given you or done for you?
A-ron the Downtown Don punched me in the gut and poured a bottle of beer on my head when I asked his friend Kid America to turn off the music when our Session the Bowl opening was overflowing and veering out of control. We are now great friends.

What do you think made you the person you are? Do you think it's something in your DNA?
I have spent years trying to escape my DNA.
What were you like as a child?
The same as now.

Have you ever felt truly shaken or hurt by a criticism of your work?
That's part of the game. 
Do you ever trust other people to help you?
Trusting other people is an essential part of the creative process. I like to create a platform and give people the opportunity for creative collaboration.
 
Is there anything you've seen recently that you think is completely radical?
The fast-food restaurant robbery in Harmony Korine's
Spring Breakers
.
BACK TO ORIGINAL GANGSTERS